Highlighting the Benefits of Sports on CAF Sports Day
Above image: Left, His Majesty's Canadian Ship REGINA's Personnel Support Program Representative, Mrs. Amélie Côté, runs a morning yoga class for the ship's crew during Operation PROJECTION in the Indian Ocean, June 1, 2019. Photo by: Corporal Stuart Evans, BORDEN Imaging Services. For other images, see below. 
This year marks the 11th edition of the National Canadian Armed Forces (CAF) Sports Day. It is a day dedicated to celebrating the power of sports.
According to CANFORGEN 121/23, CAF Sports Day will be held on October 19th with Personnel Support Programs (PSP) and units across the CAF, home and abroad, organizing various activities throughout October to mark the occasion.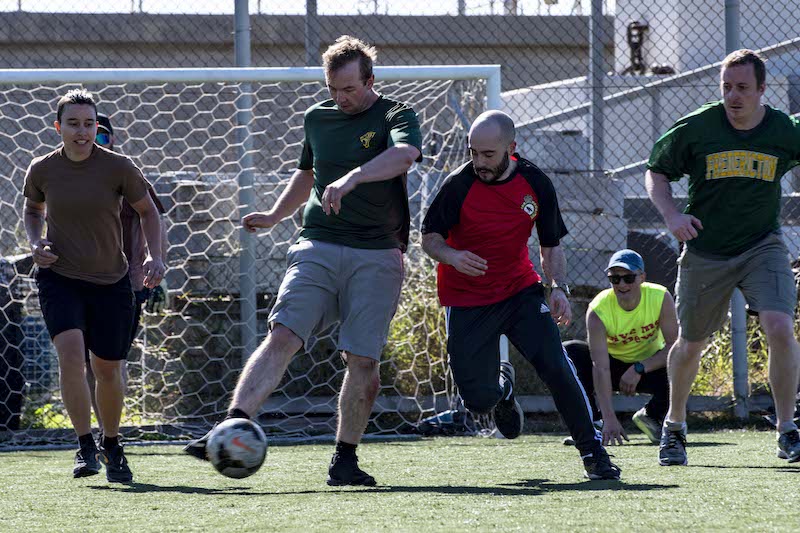 Importance of Sports
The CANFORGEN noted, "the Chief of the Defence Staff guidance to the CAF highlights in the CAF Sports Strategy that whether at home or abroad, it is important to leverage sports" as it:

improves fitness,
foster's mental wellness,
builds morale.
Plus, sports develop core military attributes like teamwork, self-discipline, leadership, esprit de corps, perseverance, and resilience.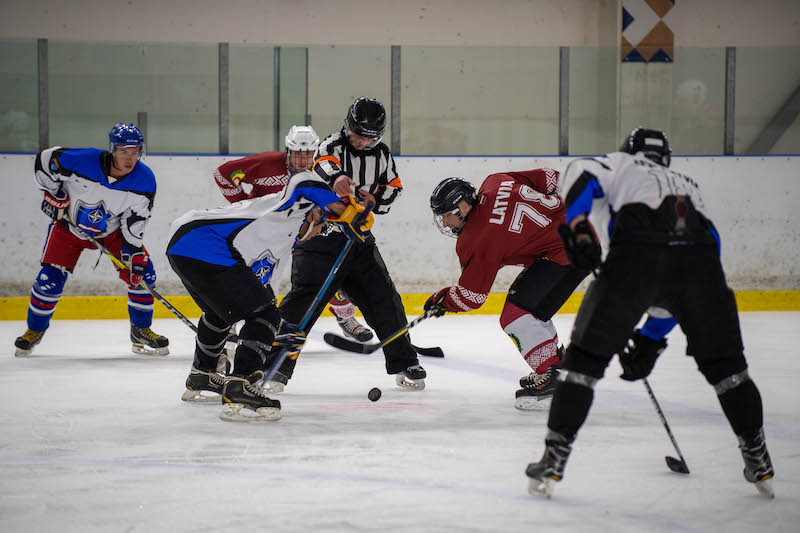 Benefits of Well-Balanced Sports Program
"A well-balanced sports program helps improve physical, social, and mental health, promotes community integration, and builds family relationships," stated the CANFORGEN. Hence, "sports are seen as a critical enabler to achieving this aim while also contributing to the continued development of CAF personnel."
The Chief of Military Personnel noted in the CANFORGEN, "I encourage all CAF leaders, members, their families, and the extended defence team to participate in sport activities at your location. For more information on CAF Sports Day 2023, please contact your local PSP Staff."