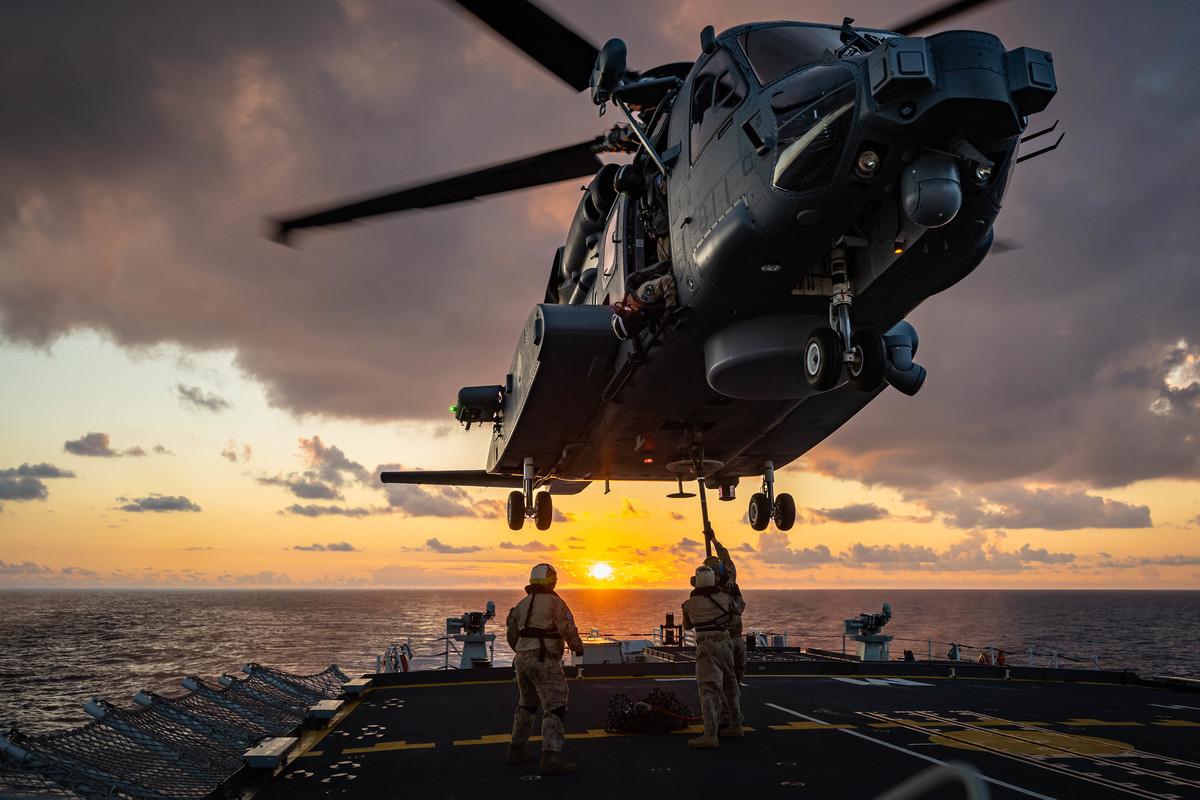 In the middle of the Black Sea and with the sun setting on the horizon, members of the Helicopter Air Detachment aboard HMCS MONTREAL conduct helicopter hoist drills with a CH-148 Cyclone helicopter call sign Strider in our favourite photo of the week.
Corporal Braden Trudeau shot this fantastic image on Feb. 13, 2022.
HMCS Montreal is currently deployed on Operation REASSURANCE, Canada's contribution to NATO's deterrence and assurance measures in Eastern and Central Europe.
This week, Prime Minister Justin Trudeau announced an expansion of Operation REASSURANCE in light of Russia's increasingly aggressive stance towards Ukraine. This expansion includes an additional 460 personnel to the operation along with military equipment.

In addition, HMCS Montreal will soon be joined by HMCS Halifax.
Under Operation REASSURANCE, Canada, and other Allied nations, maintain a military presence in the region to deter against threats. CAF personnel has been in the region since 2014 when Russia annexed the Crimean peninsula.
Image courtesy of the CAF.