Iron Warrior is Back for the 39th Edition
Hailed as the "marquee" event of 2 Canadian Mechanized Brigade Group (2 CMBG), the 39th edition of Iron Warrior will be held in Petawawa on Aug. 26 and Aug 27.
The event challenges soldiers both physically and mentally and includes a range of competitions, including a marathon, sprint, and rucksack march. The goal of Iron Warrior is to promote a culture of physical fitness and mental sharpness within the forces at CFB Petawawa.
COVID-19 Modifications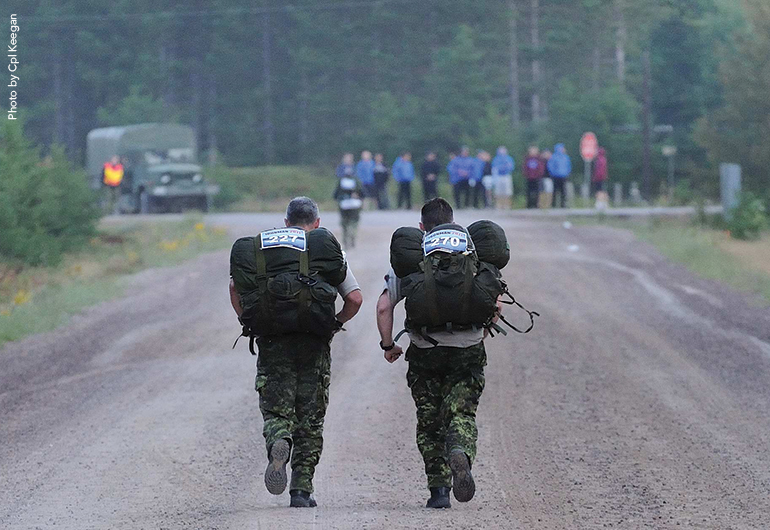 In past years, the competition has invited hundreds of Canadian Armed Forces (CAF) personnel, but due to COVID-19, the event was modified in 2020. Those modifications continue this year.
"The 2022 IRON WARRIOR (IW 22) competition will occur this summer, continuing a 39-year tradition of physical and mental resiliency in 2 CMBG. Updates to the traditional route and dress that were introduced during the 2020 competition will continue to facilitate maximum participation and the reduction in injuries without compromising the athletic challenge facing all participants. This event represents an outstanding opportunity for soldiers to undertake a significant personal challenge as well as promote community engagement," stated a tasking order signed by LCol. J.E. Landry.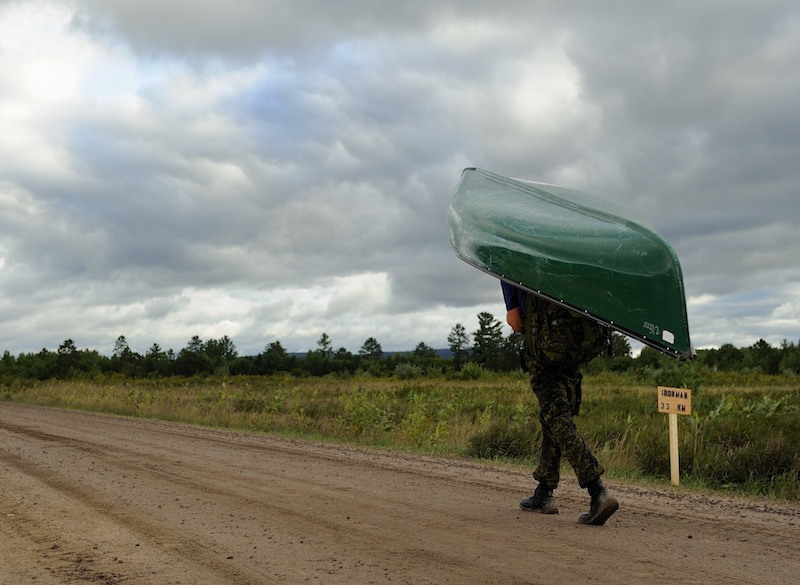 The 2022 Iron Warrior
This year's Iron Warrior will include a ruck march, canoe portage, canoe paddle, and a ruck march to the finish line. Along with a marathon option and sprint option.
Public Affairs Officer 2 CMBG Captain Brigitte Van Hende explained, "The marathon will take place on 26 August 2022 and consists of an initial ruck march of 24.92km, followed by a 2.6km portage, a canoe journey of 8.2km, and a final 6.28km ruck march to the finish line for a total of 42km.
"The sprint will take place on 27 August 2022 and consists of a 9.02km ruck march, a 1km portage, paddle a canoe for 4.7km, and finally a 6.28km ruck to cross the finish line after completing a total of 21km."

The marathon competition begins at 4 a.m. with a single round of blank artillery. The next day, the sprint competition starts with a round at 7 a.m. with the Garrison Family Day taking place that day.
The competition's start and finish line are in front of Dundonald Hall.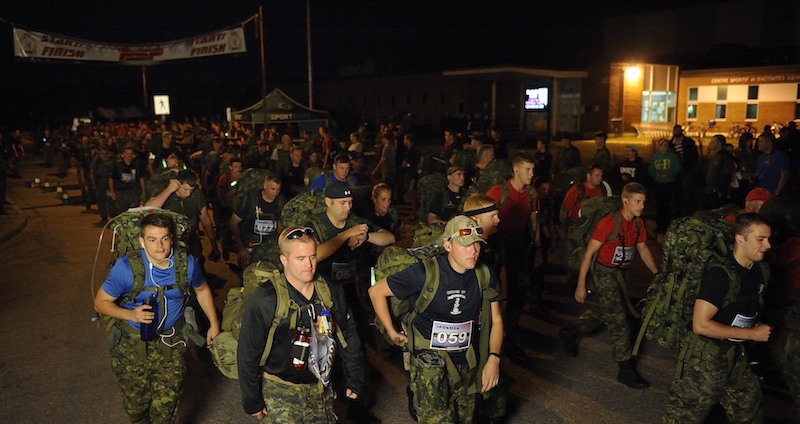 Public Advised
A public service announcement issued by the Department of National Defence (DND) stated that 2 CMBG would make arrangements to keep civilians safe. The press release advised that residents may experience unusual sounds and possible traffic disruptions as competitors move along the route.
"Additionally, the route for this year's competition will again see competitors travelling outside the Garrison and through the town of Petawawa. To keep participants and the public safe, 2 Canadian Mechanized Brigade Group will establish traffic control points where competitors cross public roads. The public can expect increased foot and vehicle traffic from competitors, spectators and military staff along parts of the Algonquin Trail, Victoria Street, Albert Street, Festubert Boulevard and the Petawawa Point Beach area. We ask that the public use patience and caution when travelling in these areas."
Funds raised from the event are used to support the Petawawa Military Family Resource Center.