Bell Let's Talk Day marks 11th year of shining a light on mental health
Today is Bell Let's Talk Day, and this year's global multimedia campaign will highlight the actions people can take to move mental health forward and create positive change.
On Bell Let's Talk Day, Bell donates 5 cents to Canadian mental health programs for every applicable text, local or long-distance call, tweet, or TikTok video using #BellLetsTalk.
Minister of National Defence Harjit S. Sajjan and the Minister of Veterans Affairs and Associate Minister of National Defence Lawrence MacAulay issued a statement today to support Bell Let's Talk Day.
By watching this video you will help raise funds for Bell Let's Talk Day
"The COVID-19 pandemic has forced each of us to navigate through uncertain and undeniably stressful times. The Bell Let's Talk campaign provides us with an excellent opportunity to open up about the challenges we have faced this past year and is a reminder of how important our connection with others is. That is why the theme for this year's campaign is 'When it comes to mental health, now more than ever, every action counts.'"
Bell Let's Talk Day 2020 set a new single-day record with 154,387,425 messages across all platforms, growing Bell's funding for mental health by an additional $7,719,371.25.
Sajjan and MacAulay's statement outlined the importance of the event regarding Canadian Armed Forces (CAF) personnel.
At present, CAF members continue to work in complex and stressful environments in missions around the globe, and throughout the pandemic, they were key players.
Sajjan and MacAulay recognized the sacrifices military personnel have made, noting the ministers want to give CAF members the support needed when dealing with operational stress injuries (OSI) and mental health issues that arise from this line of work.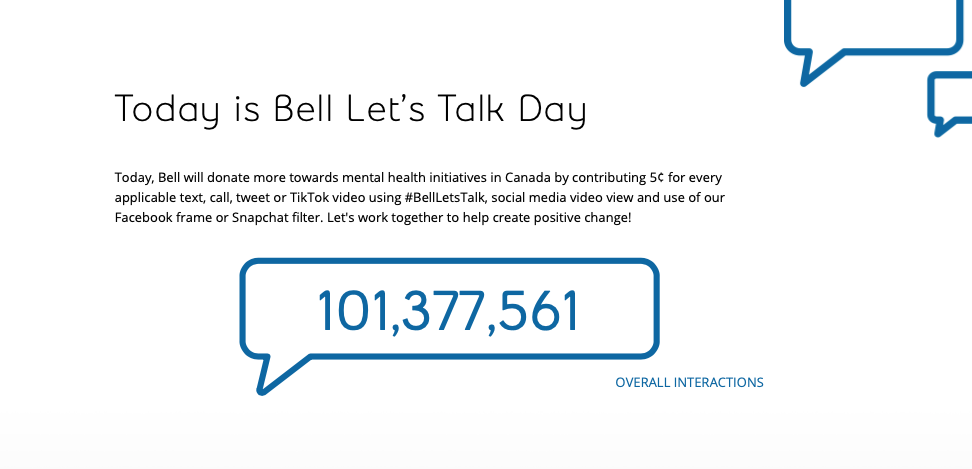 "No one is immune: mental health challenges can affect anyone at any time. Yet we know that unfortunately, the stigma around mental illness can prevent people from coming forward with their own struggles. We want serving CAF members, Veterans and their families, who may be experiencing mental health issues, to know that they are not alone and that resources and support are available to them," they both stated.
There's been a continuous effort to make improvements to mental health services for the Defence Team community, including serving CAF members, Veterans, and their families since it's an ongoing priority, they informed. This includes partnering with Bell Canada on Bell Let's Talk Day, which celebrates its 11th anniversary today.
Both ministers mentioned that the Department of National Defence and the CAF are longstanding partners with Bell on this event to encourage a national conversation about mental health.
"Together, since 2013, we have focused on building awareness, acceptance, and action in mental health, while helping to end the stigma surrounding mental illness," they said.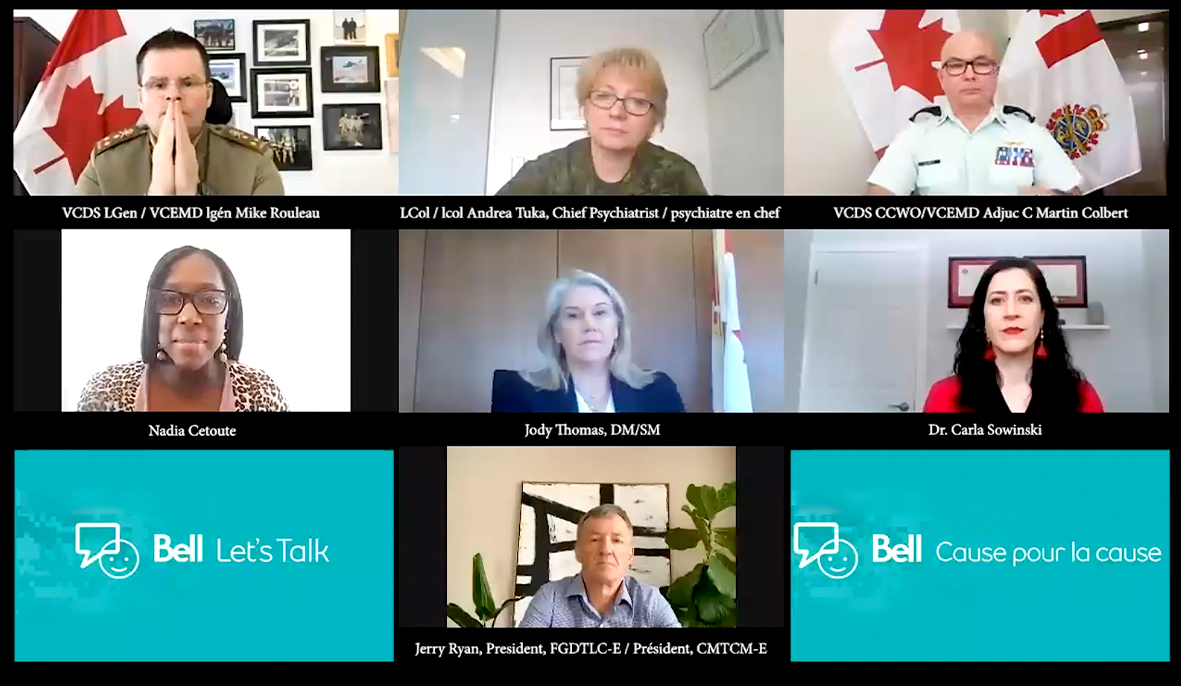 Today, Veterans Affairs Canada hosted a virtual discussion between Veterans, family members, and professionals working in the mental health sector.
Sajjan and MacAulay encouraged people to tune in via Zoom to discuss how to maintain your and your family's mental well being. DND/CAF are also hosting virtual mental health question and answer sessions with the Deputy Minister, Vice Chief of the Defence Staff, and other members of the Defence Team. They will share their professional and personal experiences regarding mental health. The sessions will be posted on CAF social media channels (Facebook and Instagram).
"This past year has been unlike any other. It has been uniquely challenging for each of us, in different ways. However, we know the impact one can have on the lives of others by reaching out, sharing our stories, and offering support.
"We encourage all CAF members, Veterans, and their families to have frank, open conversations about mental health. We can all make a difference in someone's life simply by listening with kindness and compassion. Because when it comes to mental health, now more than ever, every action counts," they concluded.