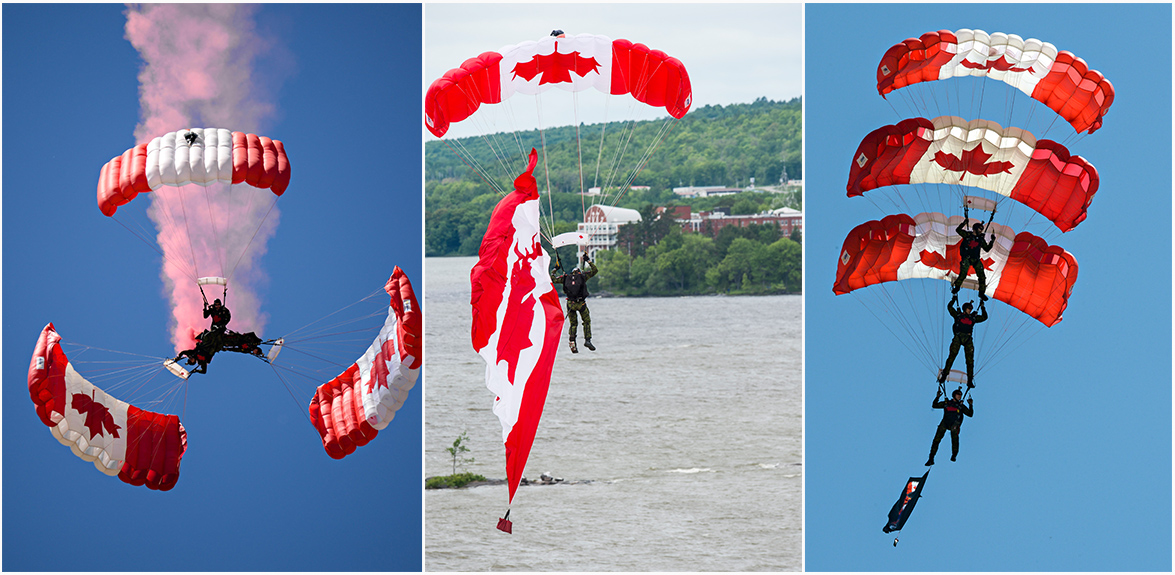 The Canadian Armed Forces parachute team (CAFPT) Skyhawks is accepting nominations for annual augmentation to the 2021 team.
Travelling domestically and internationally, the team performs parachute jumps in front of more than two million people annually.
With Reg and Res personnel from all elements, trades, and classifications across the CAF comprising the team, the following prerequisites are required:
1. Member must be minimum trade qualified or a 2Lt.
2. Member must be qualified Military Free-Fall para (aida) or hold a certificate of proficiency (COP) awarded by the CSPA or USPA and recommend having a minimum of 50 free-fall jumps.
3. Each applicant must be recommended by their CO, who must be satisfied that the members dress, deportment, physical fitness (basic para test conducted on arrival at CAAWC), and personal conduct are of the standard required to be an outstanding representative of the CAF.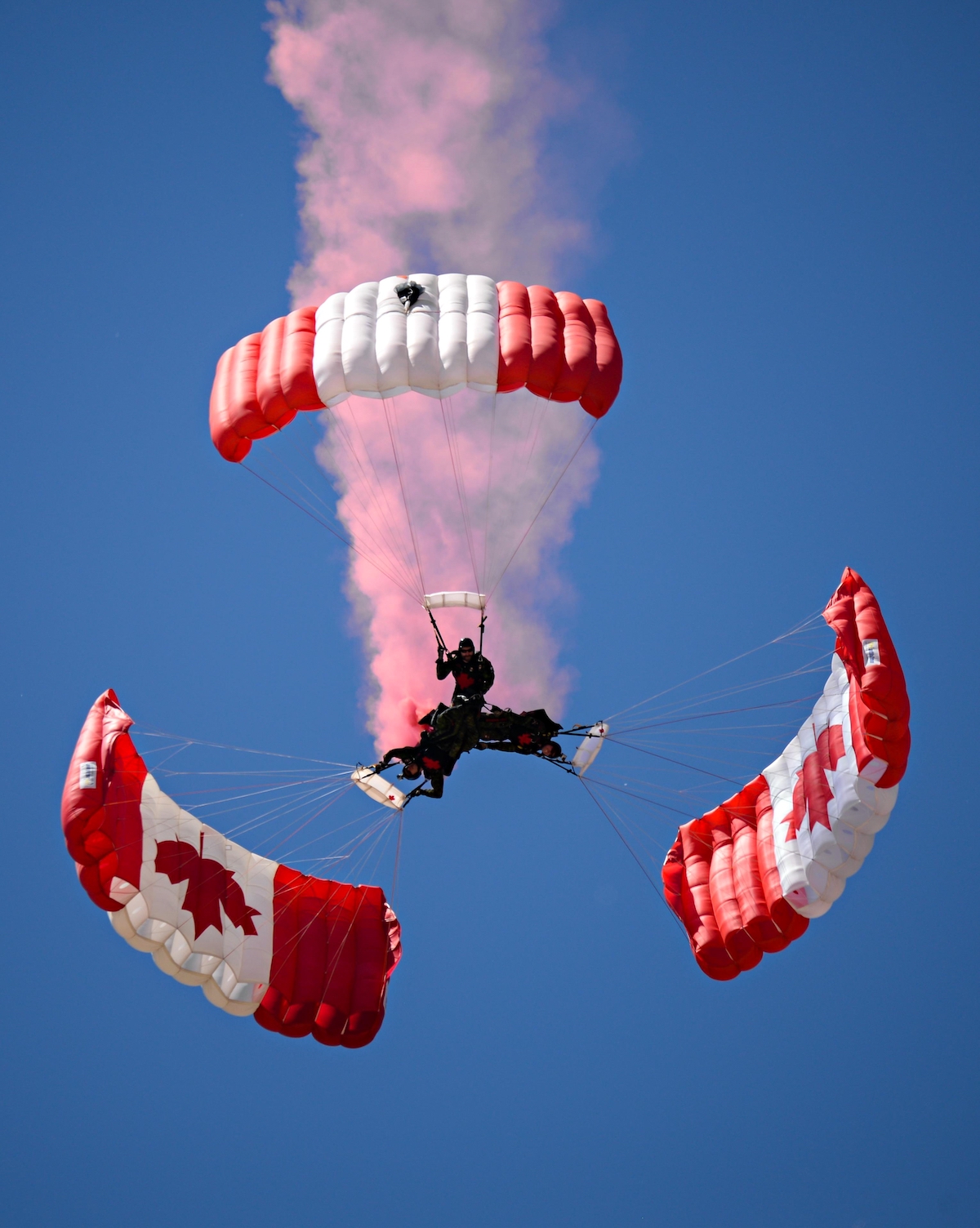 On approval from their chains of command, the member must send the following electronically: a recent photo, together with a resume of their experience (MPRR), a copy of their logbook (most recent 10 jumps only), and a letter of recommendation addressed to the CO CAAWC from their unit CO no later than October 29, 2020. Only submissions sent via email to: skyhawks(at)forces.gc.ca will be accepted.
Units will be advised by MSG, regarding successful applicants. Selected members will stay at CAAWC in Trenton during the ground training period and conduct the main training camp in the spring.
Members who are ultimately selected for the 2021 season will remain with the team until the season ends, approximately the end of September 2021. Members must ensure they have a valid passport through to June 2022.
For more info, contact the Skyhawks at CSN 827-2049, email skyhawks(at)forces.gc.ca