RAdm. Josee Kurtz Takes Helm of Royal Canadian Navy on the East Coast
RAdm. Josee Kurtz took up the mantle as the new Maritime Forces Atlantic (MARLANT) and Joint Task Force Atlantic (JTFA) Commander in June.
A ceremony was held at His Majesty's Canadian Dockyard in Halifax, Nova Scotia, to welcome the new commander on June 20. She is the first woman to hold this position.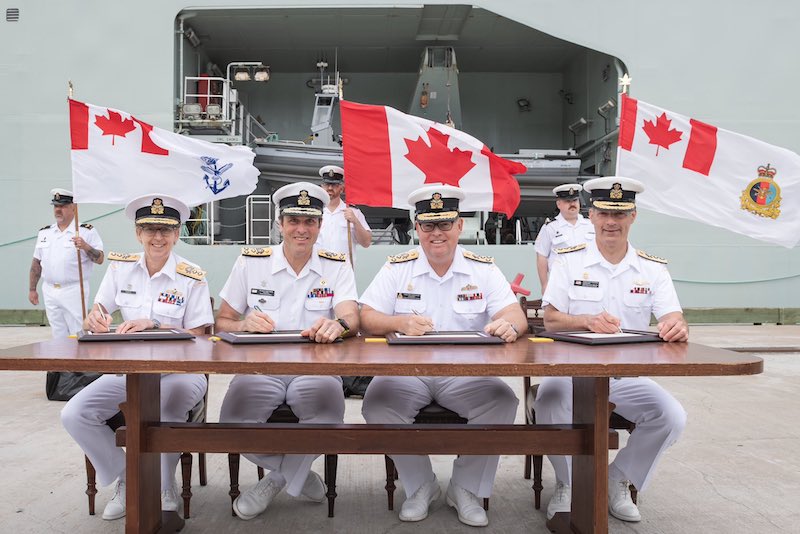 RAdm. Kurtz assumed command from RAdm. Brian Santarpia.
"I have been proud to represent the sailors, soldiers, aviators, and civilian members who form the foundation of Maritime Forces Atlantic and Joint Task Force Atlantic. Maritime Forces Atlantic consistently and skillfully operated at home and abroad with the utmost of commitment to Canada, persevering through challenging times, and I am thankful for my time working alongside these incredible CAF and Defence Team members," said RAdm. Santarpia.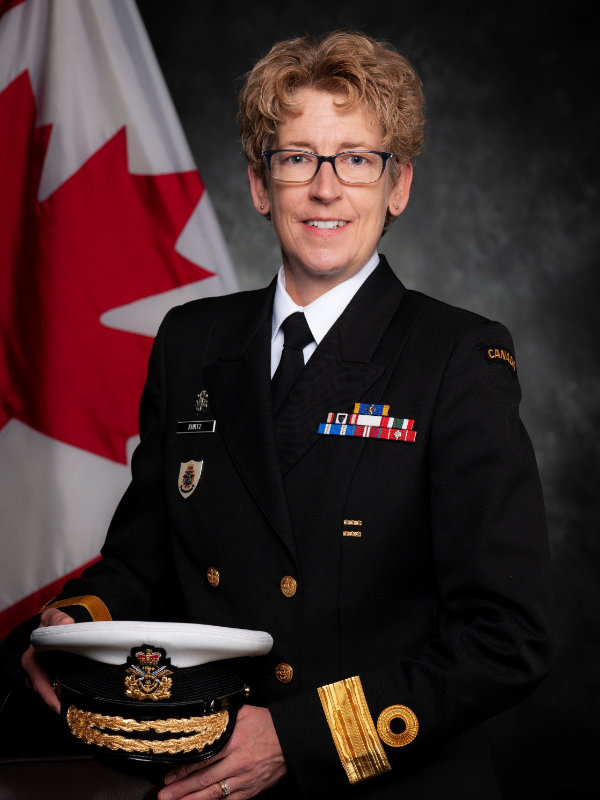 More than 30 years as an RCN Officer
RAdm. Kurtz became an officer in the Royal Canadian Navy in 1988. After training, she earned her Bridge Watchkeeping certificate and specialized in Navigation.
She served in various notable capacities throughout her career, including as Commanding Officer of HMCS Halifax from 2009-2011. Under her command, she was responsible for HMCS Halifax's Humanitarian Assistance and Disaster Relief mission in Haiti in 2010, according to the Canadian Armed Forces (CAF).
She was then appointed as the Commandant of the Canadian Forces Naval Operations School from 2011-2012 and was appointed the Commander for the Standing NATO Maritime Group 2 (SNMG2) in Alliance Fleet in the Mediterranean and Black Sea Region from June-December 2019, according to her official biography.
Most recently, RAdm Josée Kurtz was posted as the Commandant and Vice-Chancellor of the Royal Military College of Canada in 2021.
"I am deeply honoured to take command over a group of dedicated sailors, aviators, soldiers, and Defence Team members that exemplify the hard work, dedication and professionalism that Canadians expect from their Canadian Armed Forces. As I take command, I will maintain a steady and faithful watch, continuing that standard of professionalism and dedication that Rear-Admiral Santarpia upheld during his tenure," said RAdm. Kurtz.

As the Commander of MARLANT and JTFA, RAdm. Kurtz will be responsible for the entire Royal Canadian Navy on the East Coast. She will also lead Canadian Armed Forces (CAF) continental operations across Atlantic Canada.
She is also the Maritime Component Commander within Canadian Joint Operations Command.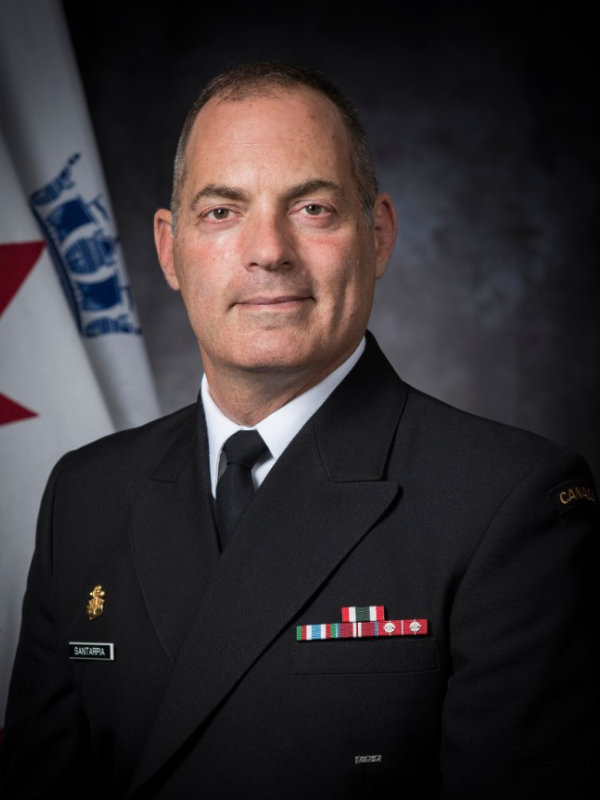 RAdm. Santarpia
Having served 37 years in the Canadian Armed Forces RAdm. Santarpia retired. He joined the Canadian Armed Forces in 1986 under the Officer Candidate Training Plane as a Maritime Surface Officer.
His operational postings on both the East and West Coasts of Canada included Navigating Officer of Her Majesty's Canadian Ships (HMCS) Cormorant and Vancouver, Combat Officer of HMCS Huron, Executive Officer of HMC Ships Chaleur and Halifax, and Commanding Officer of HMCS St. John's.
Read more about RAdm. Santarpia HERE.
Cmdre. Santarpia deployed to Bahrain from December 2014 to April 2015 to command Combined Task Force 150. When he returned to Canada, he was appointed as Chief of Staff to the Vice Chief of Defence Staff and later appointed Director General Plans at the Strategic Joint Staff in July 2016.
In May 2018, he joined the Canadian Joint Operations Command as the Chief of Staff.