New Commander for Maritime Forces Atlantic and Joint Task Force Atlantic
Above image: Vice-Admiral Art McDonald, Commander Royal Canada Navy presides over Maritime Forces Atlantic and Joint Task Force Atlantic's Change of Command from Rear-Admiral (RAdm) Craig Baines to RAdm Brian Santarpia, on 24 June, 2020 at Her majesty's Canadian Dockyard Halifax Jetty NJ. Photo courtesy of Mona Ghiz, MARLANT Public Affairs © 2020 DND-MDN Canada
Last month Maritime Forces Atlantic (MARLANT) and Joint Task Force Atlantic (JTFA) welcomed a new Commander.
In a change of command ceremony held in Halifax, Rear-Admiral (RAdm) Brian Santarpia took over from RAdm Craig Baines, who moved on to Ottawa and move into the Deputy Vice Chief of the Defence Staff position.
Vice-Admiral Art McDonald, Commander Royal Canadian Navy (RCN), presided over the ceremony, which took place on July 24, 2020.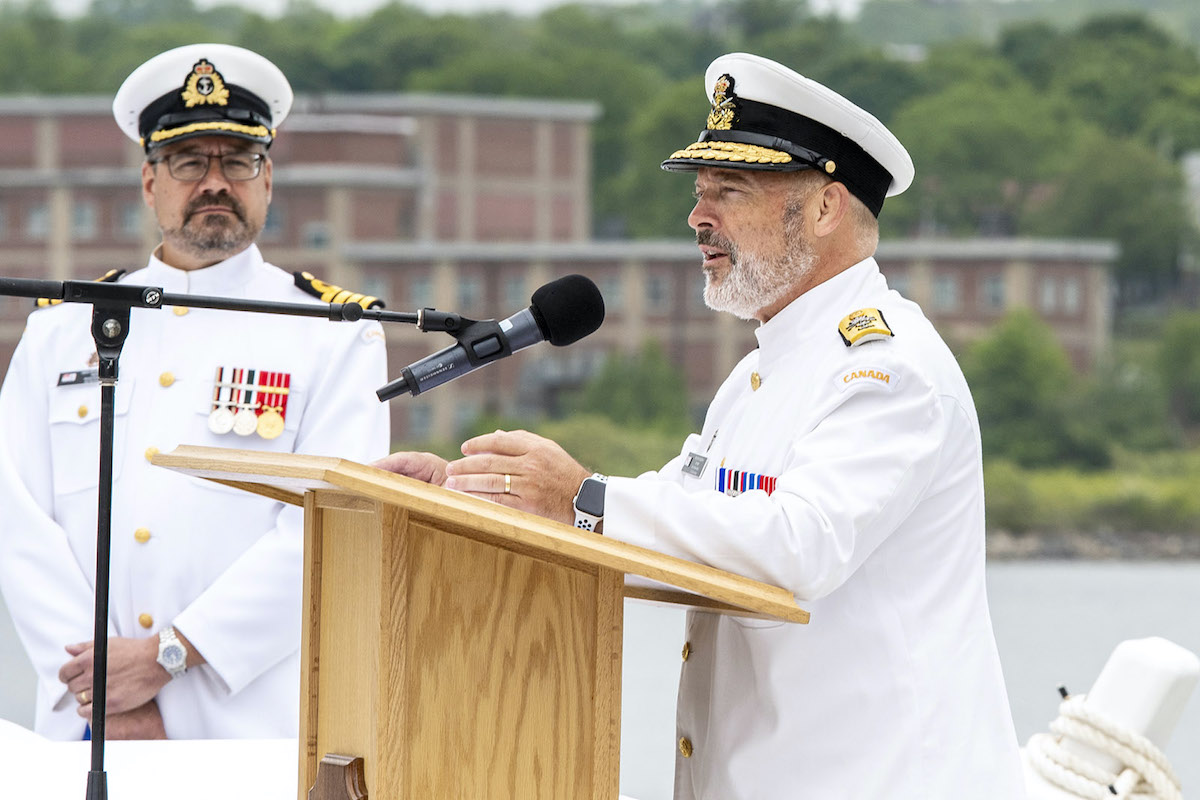 At the ceremony, RAdm Baines stated, "I feel considerable pride to have had the opportunity to command MARLANT and JTFA over the past three years.
"I would like to extend my heartfelt gratitude to the hard-working military and civilian members of our Defence Team for their outstanding support to the RCN and the Canadian Armed Forces."
MARLANT and JTFA
The Commander of MARLANT and JTFA is responsible for the RCN on the East Coast, as well as conducting routine and contingency domestic operations within the Atlantic area of responsibility.
RAdm Santarpia noted it is a great honour to be the next Commander of MARLANT and JTFA.
"Working together, we will continue to meet the day-to-day operational requirements of the Atlantic region while promoting the vital role of the RCN both at home and abroad," he added.

Rear-Admiral (RAdm) Brian Santarpia Career
RAdm Santarpia enrolled in the Canadian Forces Officer Candidate Training Plan as a Maritime Surface Officer in 1986.
His operational postings on both the East and West Coasts of Canada included Navigating Officer of Her Majesty's Canadian Ships (HMCS) Cormorant and Vancouver, Combat Officer of HMCS Huron, Executive Officer of HMC Ships Chaleur and Halifax, and Commanding Officer of HMCS St. John's.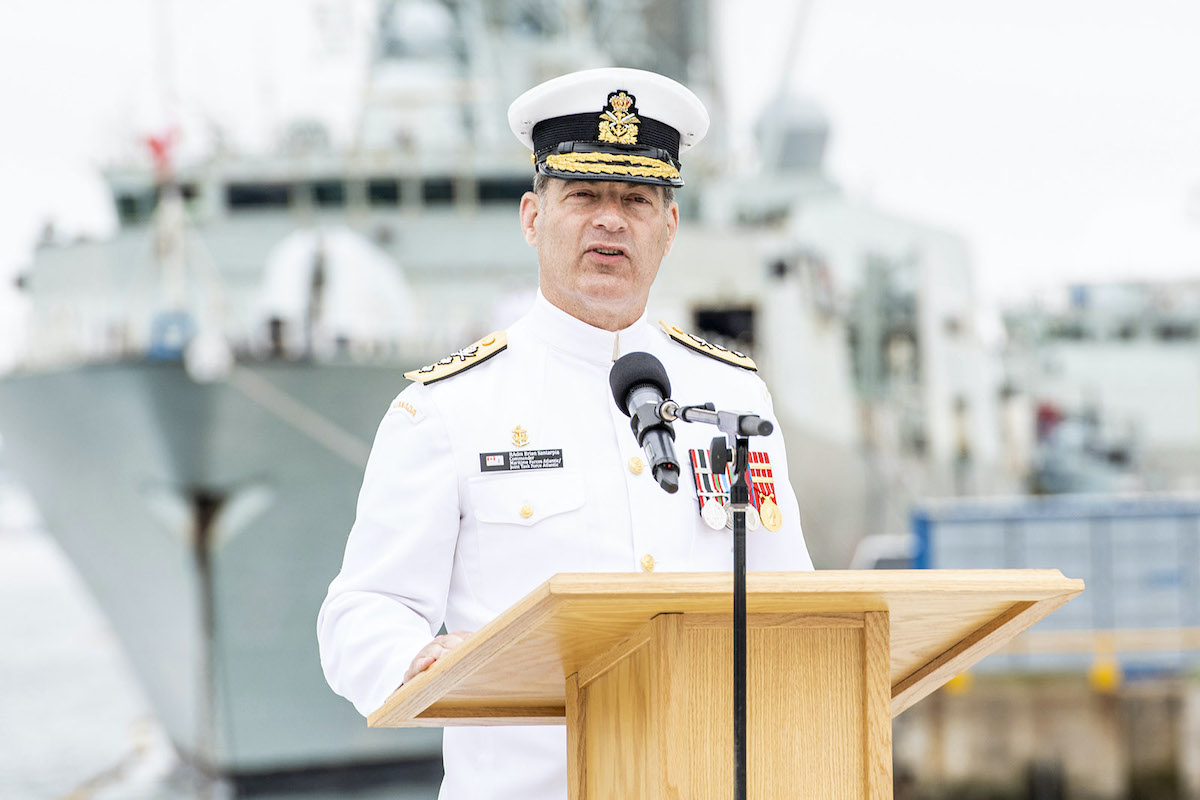 He was Navigation Instructor at the Naval Officer Training Centre, Head of the Warfare Training Division at Canadian Forces Fleet School, Esquimalt, Operations Officer at Sea Training Pacific, and Commanding Officer of Sea Training Atlantic.
He was appointed as a Special Advisor to the Vice Chief of Defence Staff after his promotion to Captain (Navy) in 2009. In 2010, he was appointed Base Commander of CFB Halifax until his departure to attend the National Security Program in 2012.
After his promotion to Commodore in July 2013, he was appointed Director-General Naval Personnel. He assumed the duties of the first Director General Navy Strategic Readiness in April 2014.
Cmdre. Santarpia deployed to Bahrain from December 2014 to April 2015, to command Combined Task Force 150. When he returned to Canada, he was appointed as Chief of Staff to the Vice Chief of Defence Staff, and later appointed Director General Plans at the Strategic Joint Staff in July 2016.
In May 2018, he joined the Canadian Joint Operations Command as the Chief of Staff.