Tips to Ensure your Pet has a Happy Holiday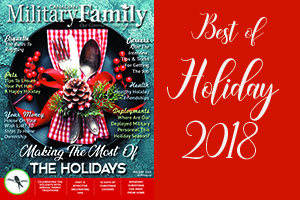 The holiday season can be both exciting and stressful, especially when it comes to the furry members of the family. Don't let the hustle and bustle of things keep you from making safe and helpful choices for your pets during this busy time. To ease your stress, we've got you covered with ways to have a happy, healthy, and a little less stressful holiday this year when it comes to your four-legged family members.
Boarding 101
If you are like many of the military families that travel during the holidays, make sure you have booked your pet into a boarding facility if needed. With only a few weeks left leading up to the busy season, you should be booking your boarding facility now. Using pet sitters and pet-friendly hotels during your travels is another way to ease your stress. 
Dr. Samantha Wambolt, Associate Veterinarian with the Clayton Park Veterinary Hospital in Halifax, says that if you are having doubts about finding reputable caretakers for your pet, consult your family veterinarian for reassurance. 
"Vet clinics often know many of the boarding facilities in town and have heard both the good and bad reviews," says Wambolt. "Many trusted boarding facilities will often have a developed relationship with the local veterinary clinics for if any issue should arise while an animal is in their care. It is important to do your research on the different options and find the place that would best suit your pet's interests and needs."
Cost: $20-$40 per night, depending on where you live and what services you want. Visit http://www.boardingkennels.org/ to help in your search for great services for your pet.
Other ways to do your research and put your mind at is are as simple as asking fellow dog or cat owners about their past experiences with local facilities. Referrals or recommendations from community members and friends are always the best piece of information you can gather.
Before finalizing one service provider, make sure you talk to all of the staff concerned. This will help you in understanding their views and opinions about their task, consequently helping you comprehend how well they will understand the needs of your pet and cater to them.
Another alternative is to hire a professional pet sitter to come to your home and care for your pets in the comfort of their home. Again, doing homework and talking to fellow animal owners in your area about their experiences will help ensure the safety and happiness of your pets while you are away.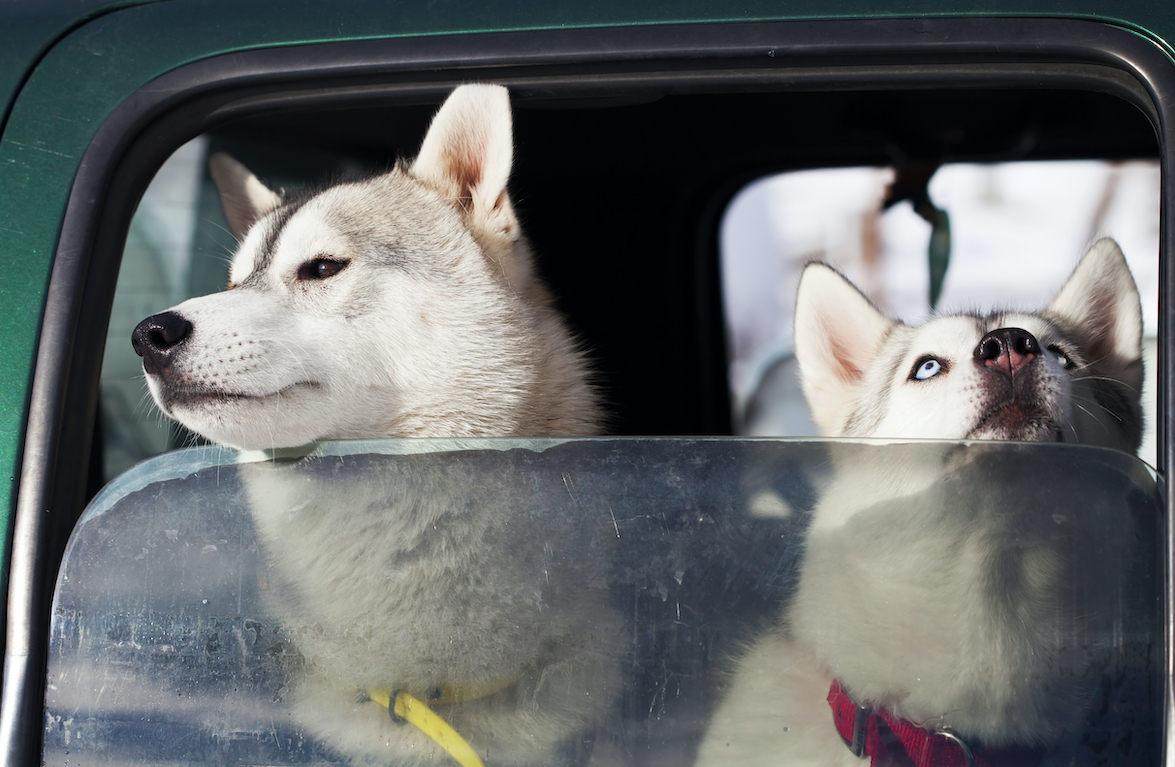 Top 5 Travel Tips
Travelling can create a lot of stress for your furry friends, here are some tips from Dr. Wambolt to make their journey with you as easy as possible.
If travelling by plane, always try to ensure your pet rides with you, rather than below in cargo. Temperatures in the cargo pit of an aircraft, especially in the winter months, can reach frigid temperatures, which can prove hazardous to your pets.
 If you can't be with your furry family member every step of the way, such as during of air travel, make sure that you know your pet's schedule of stops and that the airline ensures your pet has access to regular rest periods with bathroom breaks, water, or food (depending on the length of the trip).
 Make sure to include your pet's favourite toy and blanket in their carrier as well, to give them something familiar to snuggle up to (so long as you are sure they won't destroy and/or eat them!).
 You can also ask your veterinarian for a calming agent to help make the trip easier. Several products exist ranging from a slightly calming supplement (just enough to take the edge off) to a full behavioural modifying sedative. Which product your veterinarian selects will be based on the type of travel, length of the trip, and the severity of your pet's anxiety.

 

 To limit the stress of travel via car or air, always be patient with your pet. Be sure to use a calm, soothing voice (and treats!) to give them positive reinforcement during the particularly stressful moments.
Ice, Ice, Baby: How to keep your fur babies cozy and warm
Just like kids, it can help to bundle up your pets in the cold winter temperatures. Dr. Wambolt highly recommends bringing outdoor kitties inside for the colder months and limiting the time for bathroom breaks and play for our canine friends. 
1.  Never tether your pet outside during extreme weather (both hot and cold). Extended periods of time outside in these freezing temperatures can result in hypothermia and frostbite to ear tips, tails, and toes, among other things.
2. Booties, if tolerated, can help to keep your pet's paws warm and help to prevent the burn of salt and ice that they typically experience. 
However, take note of the breed of your dog, as they all have different tolerances for the weather. For example, Bernese and Huskies can often withstand the cold for much longer than a Chihuahua or Greyhound might. Regardless, a good rule of thumb is: if it is too cold for you, more than likely they will find it cold too!  
Leaving your pets home alone
Dr. Wambolt highly suggests not leaving pets alone in the house for long periods of time. They often rely on us for their daily necessities like bathroom breaks, food, water, and playtime! 
"To your pet, a few hours can feel like much longer – and if they have anxiety, this can make matters even worse. How long we leave our pets alone at home largely depends on the species and their individual needs," says Wambolt.

She offers her clients different tips and tricks when they are preparing for a trip away, and is sharing them with you too! 
 

If you are able, always make sure to do check-ins throughout the day to make sure your furry friend is managing well on their own.

 

If you are unable to do check-ins, make sure someone your pet knows and trusts is able to do so for you (a friend, neighbour, family member). Make sure to leave detailed instructions for your chosen person to ensure your pet can continue in their same routine as planned. Make sure to include their quirks, favourite activities and anything else you might think is pertinent to help them feel as little upheaval as possible!

 

 

Keep your furry friend occupied! If they have a favourite treat, give them something special on the way out the door to keep them busy. This can be anything from a Kong toy filled with frozen peanut butter or plain yoghurt with some cookies mixed in, to a special chew that they can take their time with. Some clients have purchased puzzle treat toys which are not only rewarding but mentally stimulating as well!

 

 

If your pet has anxiety, a calming agent may be helpful in taking the edge off for the time that you are away. There are also other products available which may provide a calming effect such as a Thundershirt or Feliway calming diffuser, to name a couple, but of course, success can be case dependent.

 
Dangers of Holiday Food and Treats
We all know how easy it is to give in to the cute friend begging for a treat, whether it's at the table or cooking in the kitchen. However, it's important to remember that human food and table scraps can cause a lot of tummy issues, especially during the holiday with the abundance of baked goods and snacks laying around.
Dr. Wambolt says the most common signs we see in the days following the holidays are vomiting and diarrhea. As non-life-threatening, as it sounds, it can progress to significant dehydration and cause electrolyte abnormalities. Issues like this can arise in pets when they ingest food too high in fat or too rich for their sensitive tummies, which can result in emergency treatment.
"If you're wanting to share your delicious dinner with your fur babies, choose to give them a healthier pet-safe alternative, such as a special treat you know they like and can tolerate," says Wambolt. "The take-home message is to always remember to keep the food on the table, and not under the table."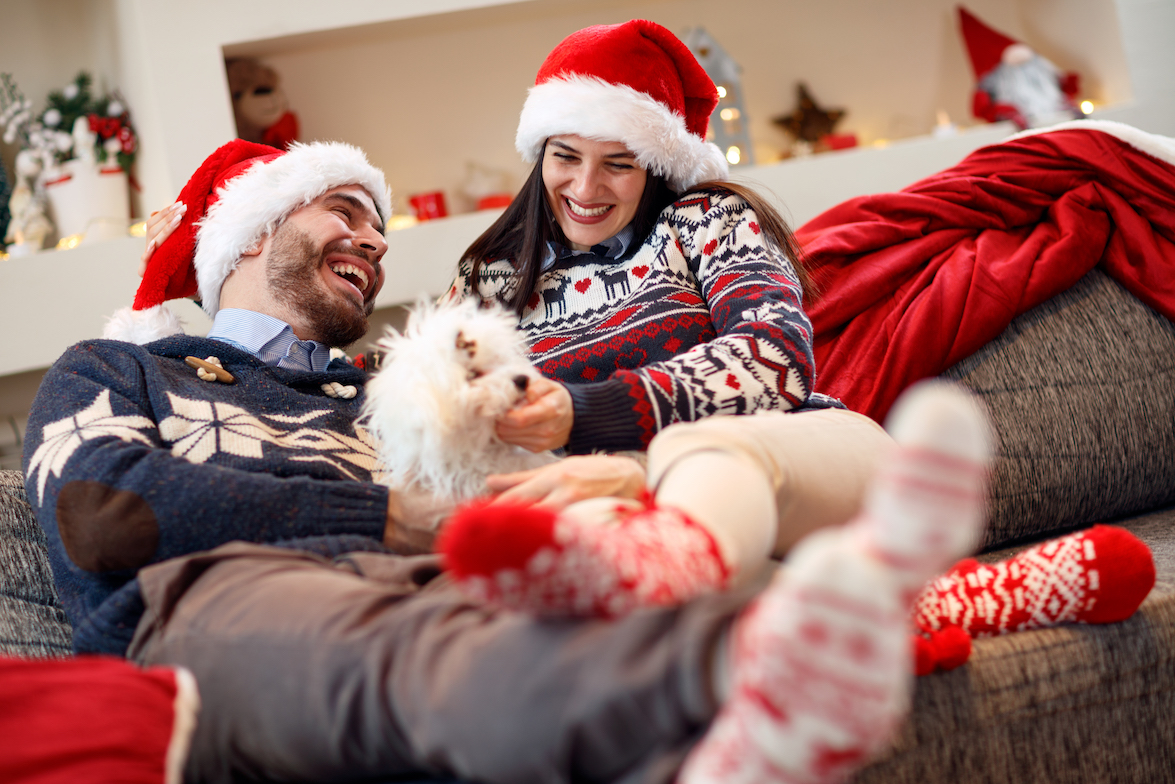 How to Keep Your Pets Entertained During Holiday Get-Togethers
"I love the idea of making up a nice room, away from all the hubbub, filled with all of your pet's favourite things to help distract them from the excitement of family gatherings," says Wambolt. 
Plans like this can allow you and your pet to kick back, relax and not have to worry. Alternatively, if you have a well-behaved pet that loves family atmospheres, they might not enjoy being secluded, and giving them a chew toy or a toy with treats inside can help keep them busy while you prepare for an evening of entertaining.
It can also be helpful to advise your guests beforehand of any special instructions with regards to your pet. If Fido doesn't have good recall, make sure that family members know to not let him outside without a leash. If Fluffy doesn't like people near her food or toys, make sure the children know to be respectful of the pet's things.
"Knowing and respecting a pet's quirks and boundaries is just as important as with people."