Together for Peace, International Day of UN Peacekeepers
Today United Nations offices, alongside Member States and non-governmental organizations will hold events to honour fallen peacekeepers.
International Day of United Nations (UN) Peacekeepers is a day to recognize Peacekeepers across the world.  The day falls during the 70th anniversary of the UN, and its theme is Together For Peace.
In his remarks at the International Chiefs of Defence Staff Conference, March 27, 2015 Ban Ki-moon, Secretary-General, United Nations spoke of the role of UN Peacekeepers.
"Peacekeepers deploy on the front lines of human misery, in some of the most dangerous places on earth.The threats are growing. Before 2000, there were only four times when more than 100 peacekeepers lost their lives in a single year. Since then, we have suffered that tragic toll ten times, consecutively ten times. It's very sad and tragic that we are losing so many colleagues in the mission to keep peace and security for the peoples [of the world]."
Since the first UN peacekeeping mission was established in 1948 until April 2015, 3,358 military, police and civilian personnel have lost their lives in the service of peace as a result of acts of violence, accidents and disease.
According to the United Nations website  more than one million people have served as UN Peacekeepers since 1948. This number is greater than the total number of staff who have ever worked for the UN, in any capacity, all over the world.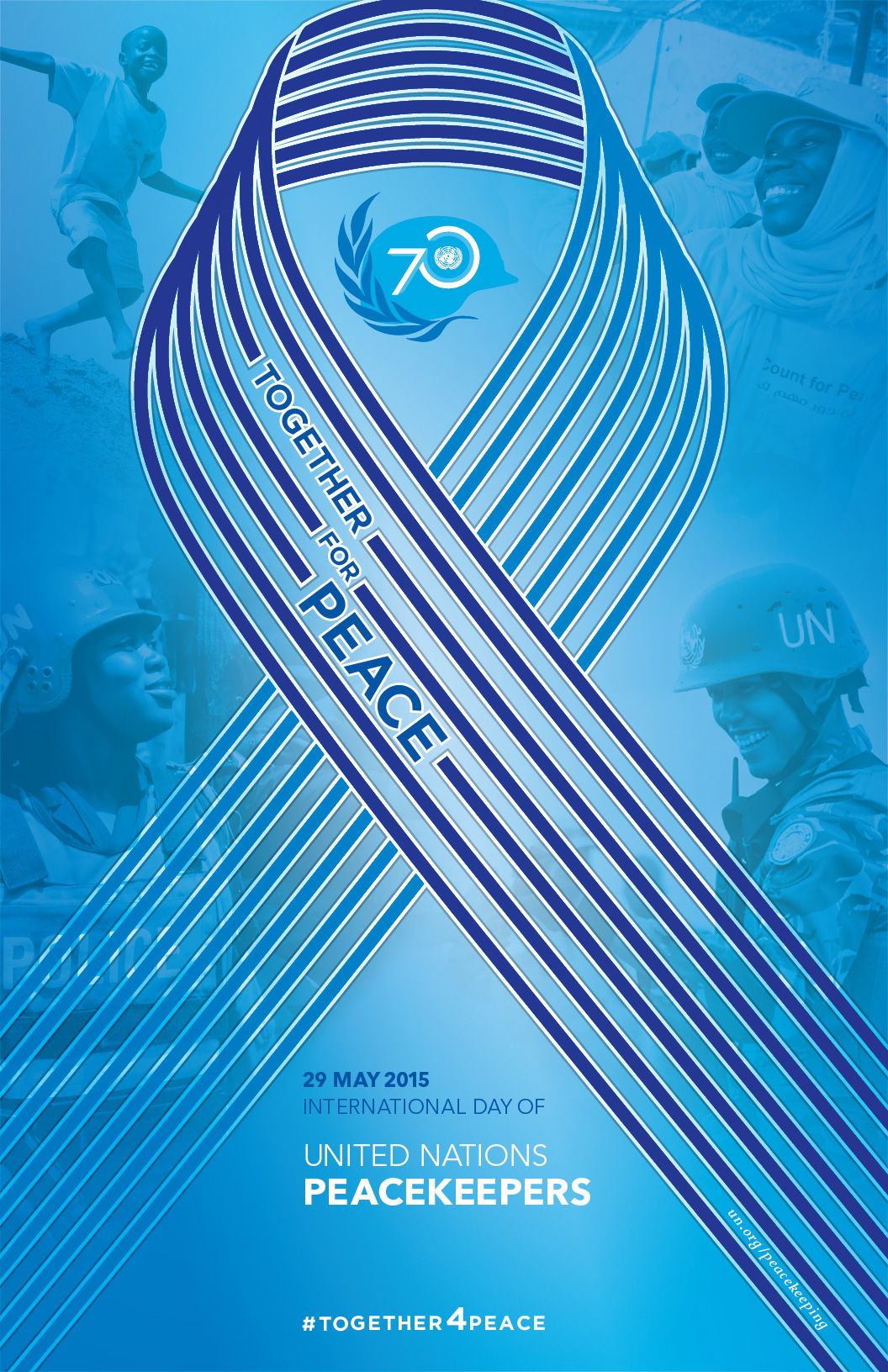 Peacekeeping missions continue to happen across the globe. Today, men and women are deployed as peacekeepers in 16 of the world's most challenging and austere environments. They are mandated with difficult and often dangerous taskings.

"Since its inception, the UN has implemented a series of reforms to be both 'fit for purpose' and innovative in the management of field operations. The UN continues to strive towards greater performance, efficiency and cost-effectiveness, introducing new technologies and practicing interoperability across the world."
The UN website  indicates the UN Headquarters in New York, the Deputy Secretary-General on 29 May presides over a wreath-laying ceremony in honour of all peacekeepers who lost their lives while serving under the UN flag.
"UN peacekeeping operations mark the day by strengthening bonds with the local populations that they have been deployed to serve. For example, by holding sporting events, school and orphanage visits, art and essay competitions, photo exhibits, neighbourhood clean-ups, tree plantings, concerts, and conferences and workshops on peace issues. Events around the world will be shared through the tag #Together4Peace."
Today, UN Peacekeepers are a force of 125,000 uniformed and civilian personnel from nearly every country in the world working Together for Peace.
"Our peacekeepers must first and foremost protect civilians from violence. They also support stabilization and the extension of state authority. They strengthen the rule of law. They address gender inequality. They protect human rights. With such diverse responsibilities, peacekeepers can bring comprehensive stability – when they have the right capabilities and political will to succeed," said Ki-moon to the world's Chiefs of Defence.
Since its inception in 1948, the UN has established 71 peacekeeping operations, in Africa, the Americas, Asia, Europe and the Middle East.
Get More! Receive six issues of Canadian Military Family Magazine in your mail box for only $17.95! Click here to subscribe NOW!