Deadline for Discounted FIFA Tickets for CAF Families
The National Organizing Committee for the FIFA Women's World Cup Canada 2015™ is offering discounted tickets to Canadian Armed Forces (CAF) members and their families
Under the Canadian Forces Appreciation Program, a discount of 25 per cent off individual group stage match tickets will be offered until May 31, 2015.
"The Canadian Armed Forces are deeply grateful that organizations such as FIFA Women's World Cup Canada 2015™ continue to demonstrate their support to military personnel and their families," said Jason Kenney, Minister of Defence.
Hosting these tournaments will result in lasting sport excellence, sport development, and community benefits for Canada. The Government of Canada is proud to support the FIFA U-20 Women's World Cup 2014 and FIFA Women's World Cup 2015.
"Canadian Armed Forces men and women in uniform are committed to sport and fitness and soccer is one of many sports that brings soldiers, sailors and airmen and women together to foster fitness and esprit de corps," said Kenney.
The ticket offer will give troops the chance to see up to 36 group stage matches across the country, including Canada's first two matches in Edmonton, the Opening Ceremony and Match featuring Canada versus China on June 6 and Canada versus New Zealand on June 11, plus Canada's third group stage match against the Netherlands in Montreal on June 15.
Rhian Wilkinson is a member of Canada's Women's National Team. She explains she comes from a military family and yet had only the slightest idea of the sacrifice, dedication, and commitment Canadian men and women make for their country – she understands they wear the maple leaf proudly over their hearts, standing on guard for all Canadians, and for that she thanks all of them for their service.
"All four of my grandparents, my father, uncle, and two of my cousins have served in the Canadian Armed Forces, and my brother is a reservist with the Grenadier Guards," said Wilkinson proudly.
Members of the CAF can access the discount by logging into the (CFAppreciation.ca) website and using the keyword search to find "FIFA".
The discount is available on Category 2, 3 and 4 tickets and is an online offer only. Troops are limited to 20 tickets per order.

Recognized as the most important international competition in women's football, the upcoming competition will unite football fans worldwide while giving Canada an opportunity to embrace the best of women's sport while welcoming the world to our great land.
These events are unique opportunities to witness Canada's women soccer teams compete on the world stage and on home soil, as they capture the hearts of a nation and inspire women and girls from across the country to participate and excel in sport.
The FIFA Women's World Cup Canada 2015™, from June 6-July 5, 2015, will be hosted in Canada with matches to be played in, Vancouver, British Columbia; Edmonton, Alberta; Winnipeg, Manitoba; Ottawa, Ontario; Montréal, Québec; and Moncton, New Brunswick.
This will be the first time Canada has hosted an international sporting event from coast to coast. Recognized as the most important international competition in women's soccer, the upcoming competition will unite soccer fans worldwide while giving Canada an opportunity to embrace the best in women's sport.
Information related to the competition, including the Ticketing and Spectator Guides, is available at at the FIFA website.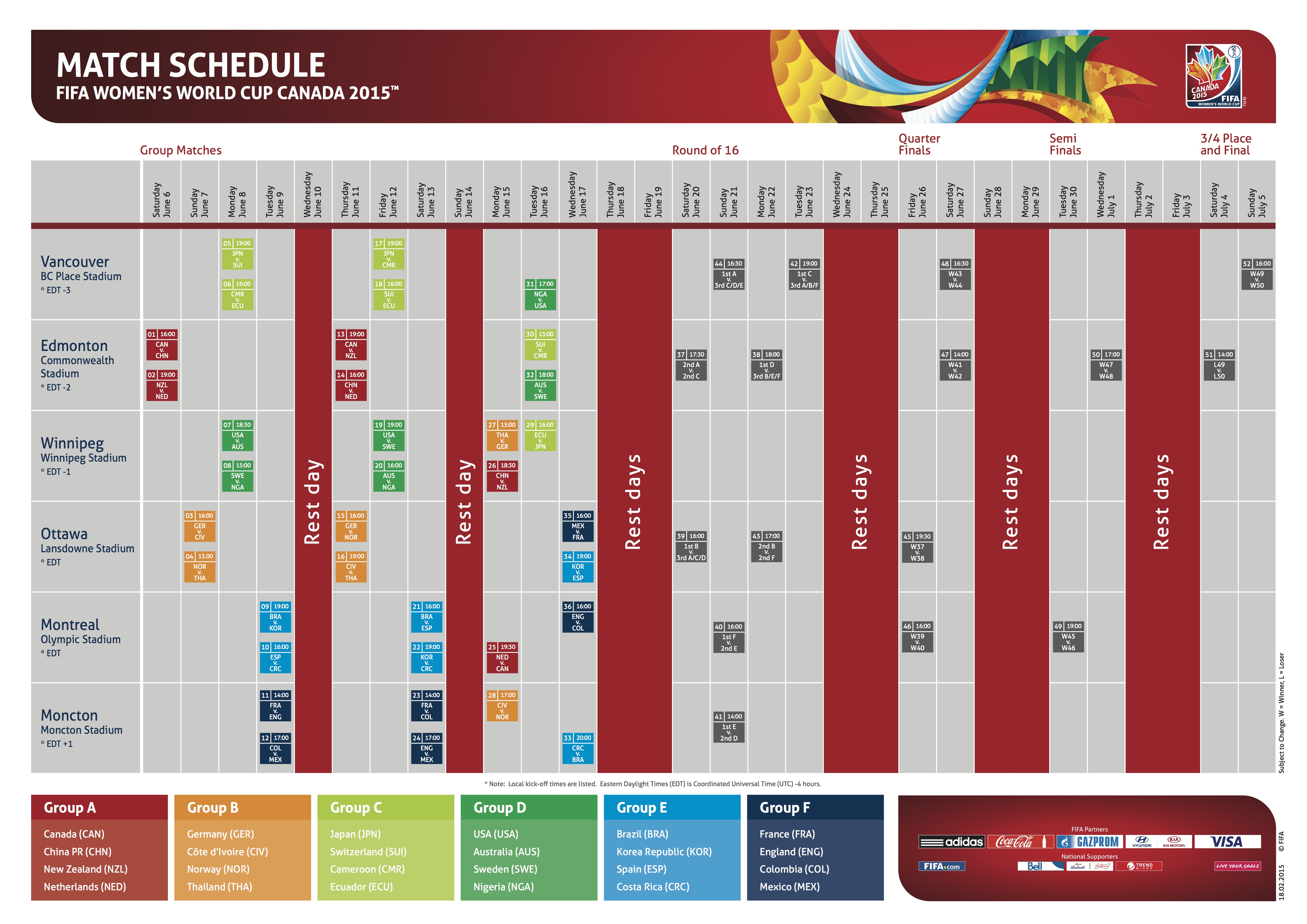 Get More! Receive six issues of Canadian Military Family Magazine in your mail box for only $17.95! Click here to subscribe NOW!