Canadian Army Veterans Ride Ends in Tragedy
Last Saturday, June 22, a 58-year-old former Carleton University professor and motorcycle enthusiast, Wayne "Watchdog" Boone was with a group of fellow riders enjoying an annual Canadian Army Veteran (CAV) gathering, when he and Master Corporal Darren Williams, a loadmaster with a transport squad from Quinte West, were struck by a car and killed.
According to a statement made on Facebook by Earle Eastman, national president, Canadian Army Veterans Motorcycle Units, the two CAV members were stuck and killed following the 1st CAV Rally in Trenton, Ontario.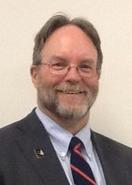 Eastman describes, a group of eight riders that went on a ride to enjoy the sun before the gathering wrapped up for the weekend. During the run along the Loyalist Parkway at Stapleton Road near the village of Hillier a car struck the front riders.
"A car hit the lead element of the group causing fatal injuries to two of our CAV members and life-threatening injuries to one other. Darren "Willy" Williams of Afghanistan Unit and Wayne "Watchdog" Boone of Paardeberg Unit both succumbed to the injuries sustained during the crash. Robert "Limburger" O'Hara of Vimy Unit is recovering at the hospital in Kingston," said Eastman.
National Vice President, Derrick "Maddawg" McClinchey was at the ride, and informed Eastman that although the scene was very chaotic, the rest of the riding element rose to the challenge of scene management and safety by assisting, in any way possible, their fallen comrades.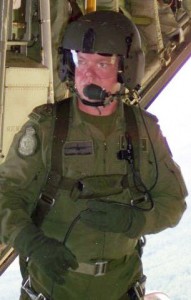 "These were great individuals who deeply cared about veterans and veteran's causes and expressed that daily by fulfilling the CAV Mission of 'Ride, Have Fun, While Helping Others'. They will be greatly missed," said Eastman in his statement.
According to Jessica Lamirande, spokeswoman for the Department of National Defence, Boone served in the Regular Force from 1975-1999 and then transferred to the Supplementary Reserve until January 2010 where he was a military police officer.
Boone had been deployed to Israel from 1984-85 as part of the UN's Truce Supervision Organization and Cyprus from 1992-93 as part of the UN's Peacekeeping Force.

Williams was still a serving member with Canadian Forces Base Trenton, but on his off time rode with the CAV.
Williams worked as a loadmaster with Trenton's 436 Transport Squadron. Loadmasters oversee the care and deployment of cargo aboard aircraft.
"Darren will always be remembered as a friend and an invaluable member of the Canadian Armed Forces," Major David Snow, acting commanding officer, 436 Transport Squadron offered in a statement. "We offer our sincerest condolences to Darren's family and loved ones; our thoughts and prayers are with you."
The funeral services for the men will be announced once families finalize the details. Police continue to investigate, and no charges had been laid Monday.
 Top Photo: Master Corporal Darren Williams,