Shows to binge watch this weekend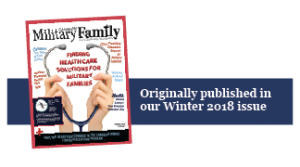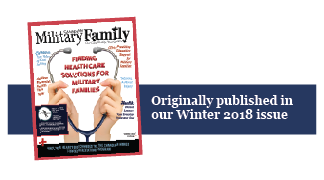 From our Winter 2018 issue, we thought we would share some of our picks to binge watch, just in case you are looking for something other than The Tiger King.
There's no better time to cuddle in blankets with your significant other or entire family and binge on your favourite TV shows than when the snow outside is piled a mile high and the temperature is far below zero (or during a pandemic).
Whether you enjoy a little comedy, drama or sci-fi, there are so many different and well-written shows to choose from that are sure to keep your eyes glued to the TV. Here are our top picks to binge watch this winter.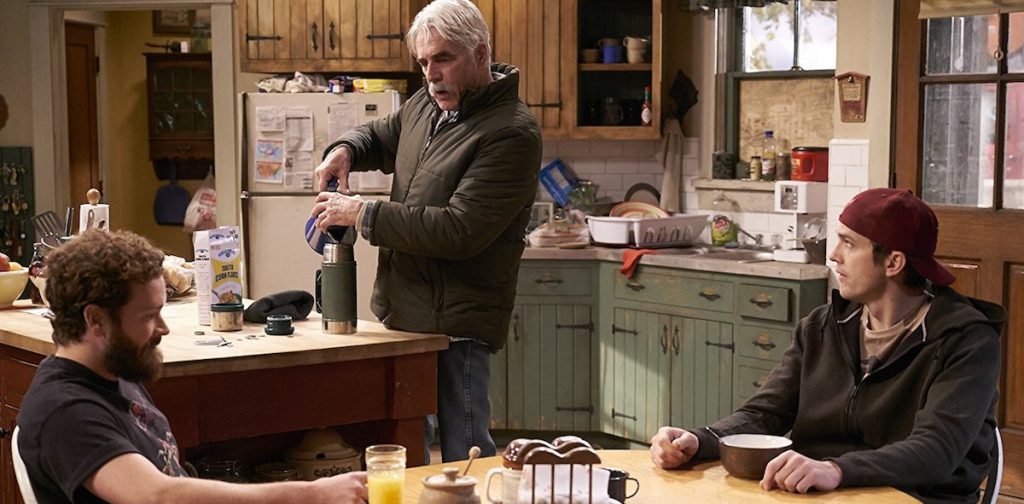 If you're in the mood for some laughs as you relax and binge watch, then try the Netflix original comedy The Ranch. This sitcom chronicles the story of the dysfunctional Bennetts. After Colt Bennett's (Ashton Kutcher) semi-pro football career comes to an end, he returns to his small hometown in Colorado to help his father (Sam Elliot) with his ranch. Also part of the Bennett clan are Colt's brother (Danny Masterson) and his mother (Debra Winger), who owns the local bar. The Ranch has two seasons on Netflix.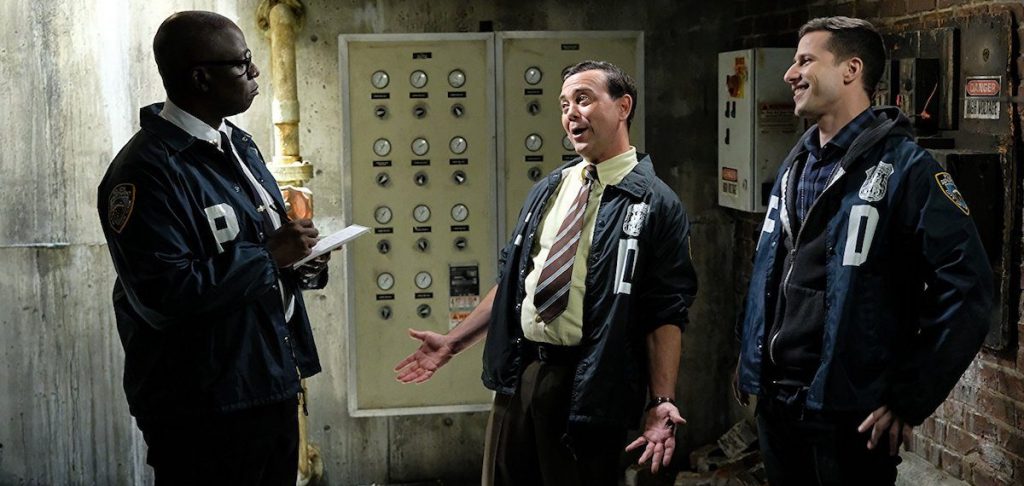 For a comedy far from the ranch life, look no further than Fox's Brooklyn Nine-Nine. This show revolves around Jake Peralta (Andy Samberg), an immature but talented detective with Brooklyn's 99th Precinct who often butts heads with his serious-natured boss, Captain Raymond Holt (Andre Braugher). You're sure to get some good laughs as you watch Brooklyn's finest solve crimes and get up to hilarious adventures. Brooklyn Nine-Nine has five seasons on Netflix.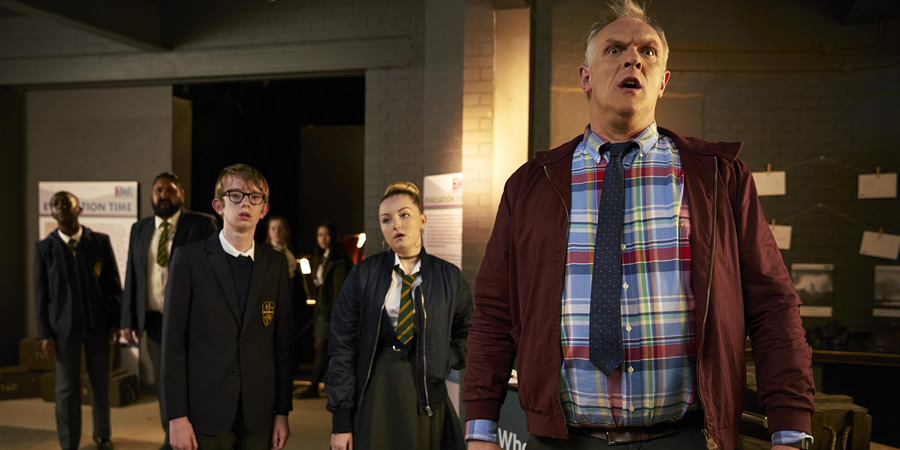 If you enjoy some good old-fashioned British humour, then jump across the pond with Man Down. This show focuses on Dan (Greg Davies), who just can't seem to catch a break as he navigates the most mundane of life's tasks. His girlfriend recently broke up with him and he hates his job as a teacher, not to mention the daily torture and embarrassment he faces at the hands of his father (Rik Mayall). Man Down has four seasons on Netflix.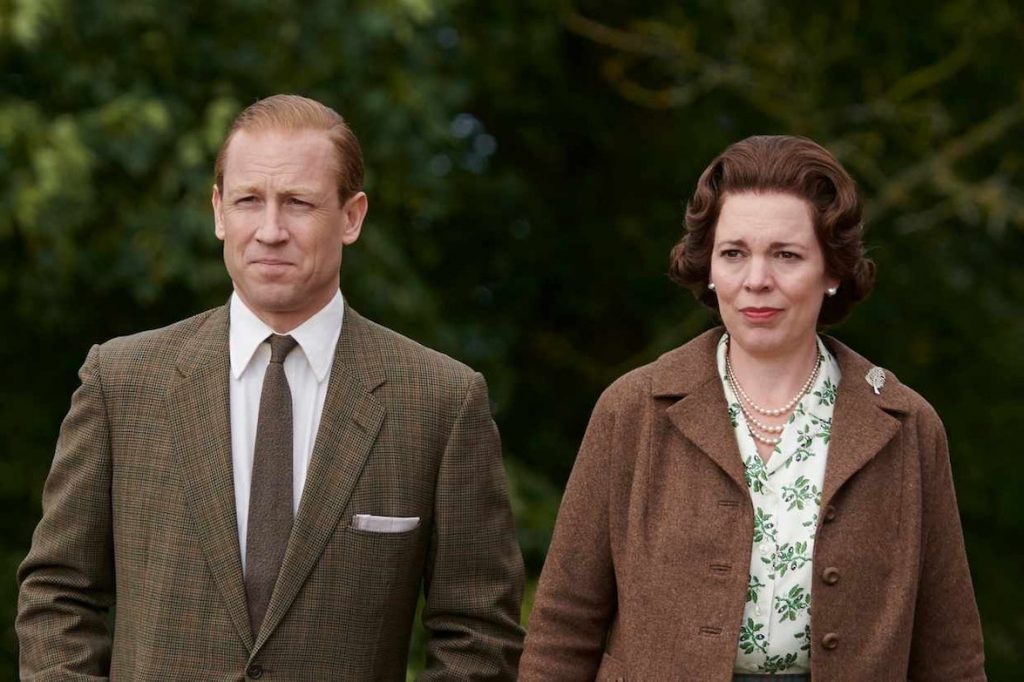 Speaking of good old-fashioned British values, if you would rather watch an historical and dramatic show, then The Crown is just your cup of tea. This Netflix original show captures the most intimate details of the life of one of the most famous women in the world: Queen Elizabeth II. The series showcases the trials and triumphs of the Queen from when she first wore the crown to modern times. It also takes a closer look at those most close to her: Prince Phillip and Princess Margaret. The Crown has three seasons on Netflix. 
Another great binge-worthy show for history buffs and romantics alike is Starz's Outlander. Based on the series by Diana Gabaldon, Outlander is the story of Claire Randall (Caitriona Balfe), a World War Two nurse who, while visiting Scotland with her husband (Tobias Menzies), finds herself transported to the year 1743. During her enchanting visit to  18th-century Scotland she meets a handsome Highland warrior James Fraser (Sam Heughen). Caught up in the events that come to define Scotland, Claire goes on a journey that goes on to become a love triangle for the ages. Outlander has three seasons. The first four seasons can be found on Netflix.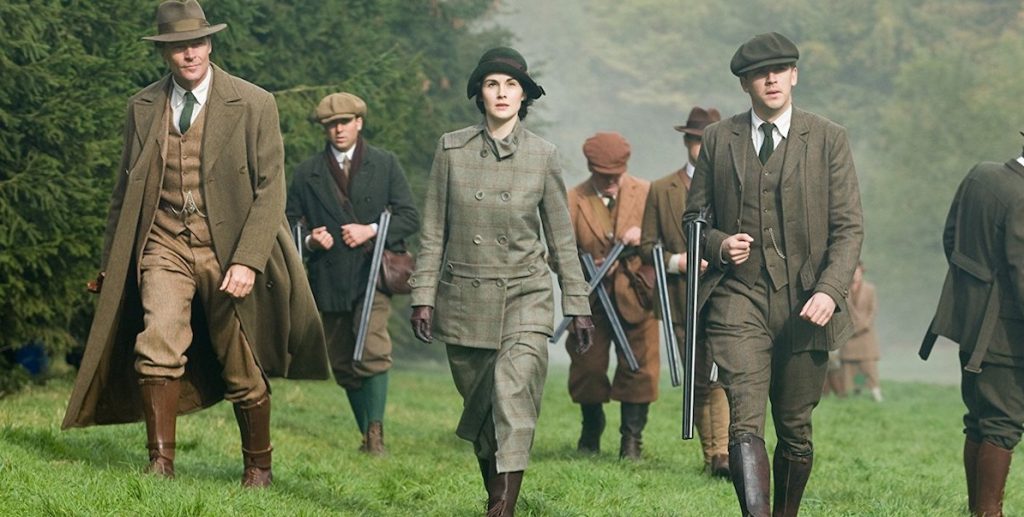 Keeping with dramatic and somewhat historical shows placed in the United Kingdom, fans of British drama are sure to love the globally beloved show Downton Abbey. This feel-good family drama chronicles the lives of the aristocratic and good-humoured Crawley family. However, this award-winning show also focuses on the individual stories of the Crawley family servants. It gives audiences a fascinating look at how drastically British society as a whole changed in the early 20th century. Downton Abbey has six seasons on Netflix.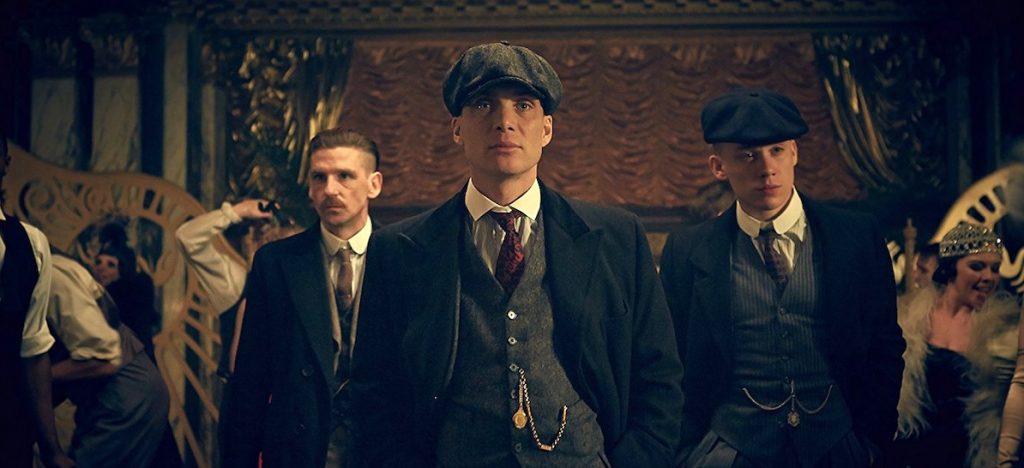 In stark contrast to the sophisticated Crawleys are the mobster Shelby family of Peaky Blinders. Set in post- World War One Birmingham, England, Peaky Blinders tells the tale of the Peaky Blinders gang (so called because they sew razor blades in the peaks of their caps), whose mission is to take England by storm. At the centre of this tale is Tommy Shelby (Cillian Murphy), the leader of both the family and the gang. Interestingly, the show focuses partly on Tommy's constant friction with Chester Campbell (Sam Neil), a commissioned detective. Peaky Blinders has four seasons. The first three seasons and can be found on Netflix.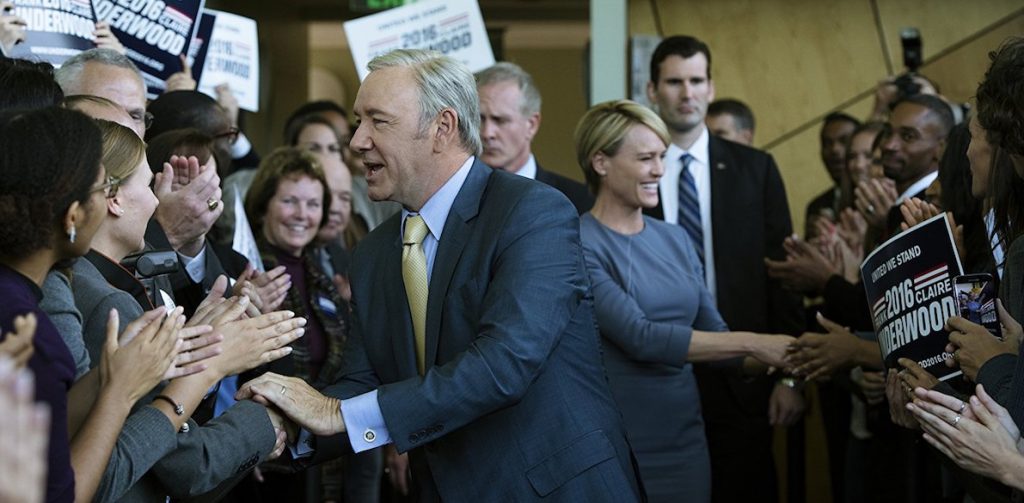 If political thrillers are more your scene than history and drama, the highly-acclaimed House of Cards is right up your alley. One of the first Netflix original shows, House of Cards follows the story of the manipulative, dark, and power-hungry congressman Frank Underwood (Kevin Spacey) from South Carolina. With his powerful, albeit cold, wife Claire Underwood (Robin Wright) by his side, Frank begins a deceitful journey to climb up the ladder to the White House after being slighted by the newly elected president. House of Cards currently has five seasons on Netflix.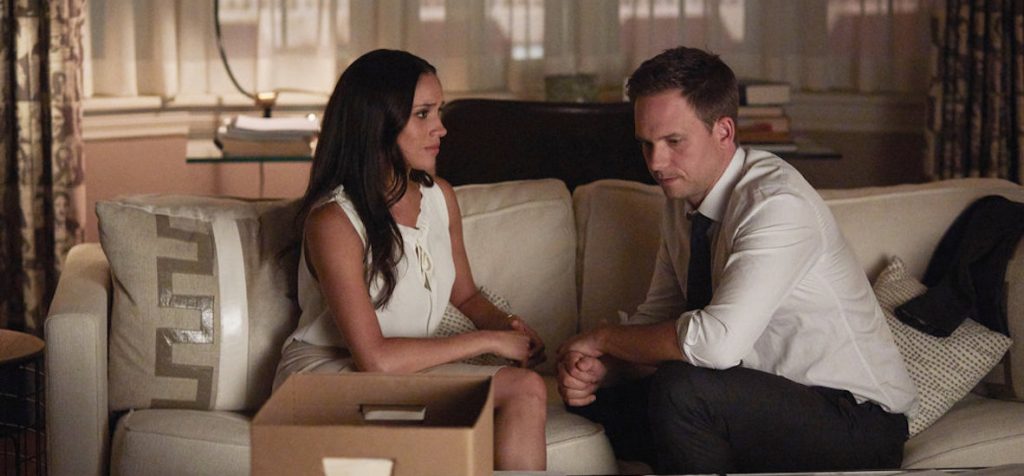 For a lighter dramatic show, audiences can turn towards Suits, an American legal drama set in New York City. Suits is about Mike Ross (Patrick J. Adams), an intelligent and talented college dropout who works alongside Harvey Specter (Gabriel Macht), a sought-after lawyer. The two work on cases together while guarding Ross's secret of not actually having a law degree. The show also stars Meghan Markle who plays Rachel Zane, a senior paralegal. Suits has seven seasons, six of which can be found on Netflix.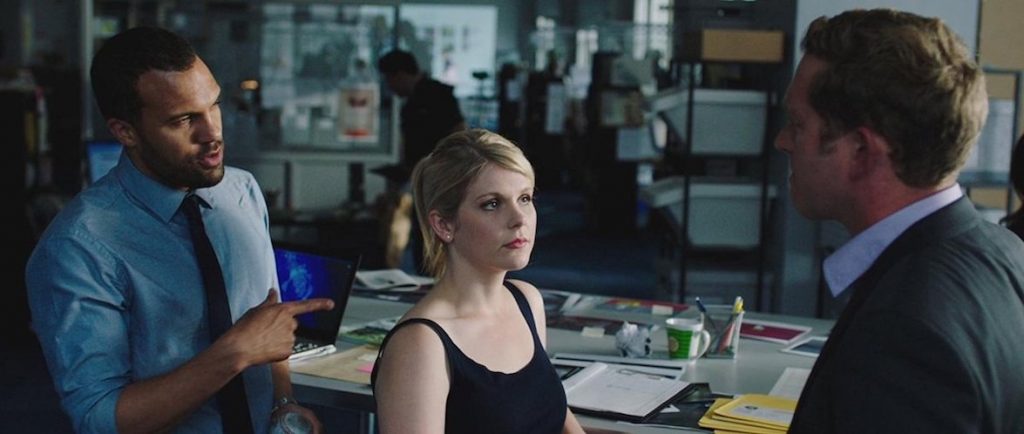 A crime drama that has recently generated a significant amount of buzz is the Sky1 television series The Five. The show is about four childhood friends who are brought together years later after DNA evidence is uncovered of Jesse, the fifth friend who went missing in 1995 after playing with his friends. Jesse is brother to Mark Wells (Tom Cullen), one of the four friends who were at the park that fateful day. This British crime drama was created by international bestselling crime author Harlan Coben who envisioned creating a television show that read like a novel. The Five has one season and it can be found on Netflix.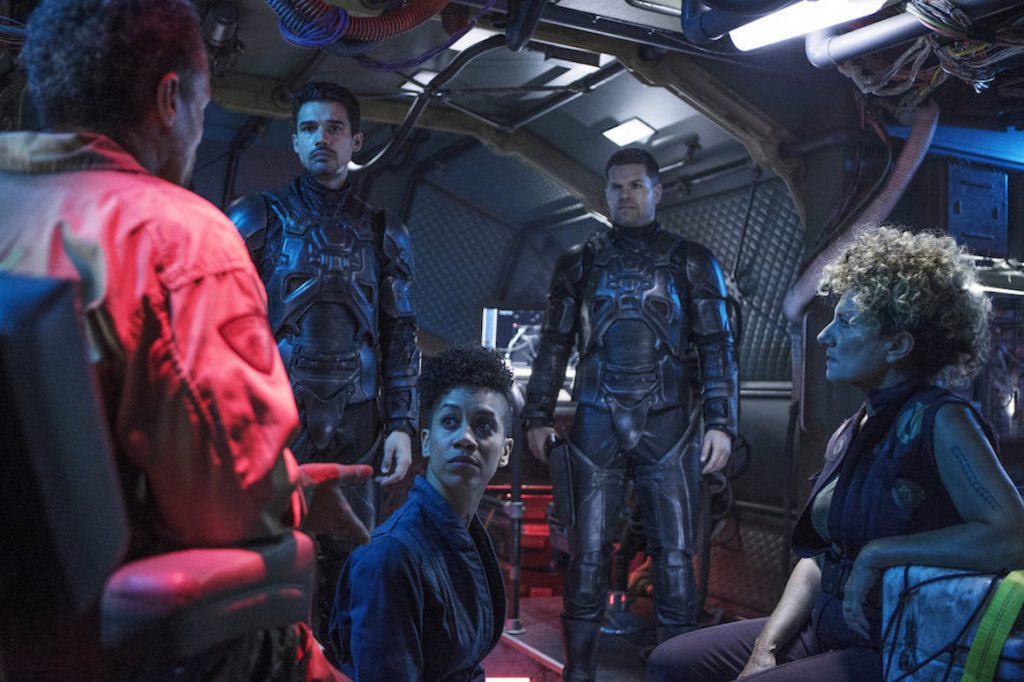 If futuristic worlds and parallel universes entice you to sit in front of the TV and binge, we've got you covered. Science Fiction lovers can turn towards shows like The Expanse to get their fill. Set in a futuristic world where humanity has colonized the solar system, The Expanse follows the stories of United Nations executive Chrisjen Avasarala (Shohreh Aghdashloo), police detective Josephus Miller (Thomas Jane), and ship's officer Jim Holden (Steven Strait), The Expanse is based on a series of novels written by Daniel Abraham and Ty Franck. The Expanse has four seasons and can be found on Crave TV and Amazon Prime. 

Another instant classic for the sci-fi and horror lover is the highly-renowned Stranger Things. The show is set in the 1980s in the town of Hawkins, Indiana that seemingly overnight is plagued by strange supernatural events which ultimately lead to the disappearance of a young boy followed by the appearance of a young girl with psychokinetic abilities. As the town and the boy's mother (Winona Ryder) look for the young boy, they begin to connect the dots and uncover a truth that will change them forever. Full of monsters, mystery, and intrigue, Stranger Things is sure to get your heart racing. Stranger Things has three seasons on Netflix.