Mother's Day Movies to Watch
Mother's Day offers each of us a special opportunity to shower our mothers with love and appreciation, or if you are a mom, take a break and spend some time on your own.
If you're looking for a low-key way to spend some quality time with your mom, if you happen to live close to her, with your kids, or maybe by yourself, here is a list of movies that celebrate the humour, the strength and the love of motherhood.
This movie list exemplifies everything from the everyday to the superhero mom. Happy watching, and of course, Happy Mother's Day
*Rent: the movie is available to rent on YouTube, Prime Video, GooglePlay and/or Apple TV.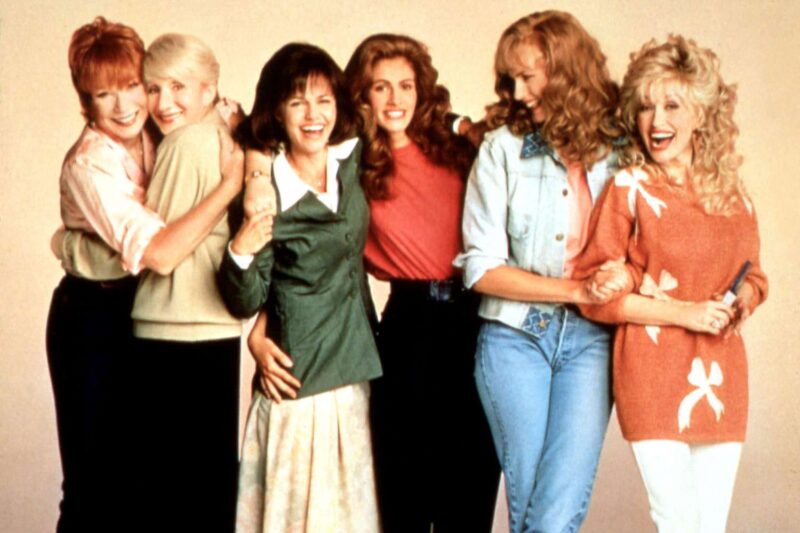 Steel Magnolias | Netflix
A group of women overcome tragedy, celebrate joys, and share an extraordinary bond in a small town in Louisiana. Starring Sally Field, Julia Roberts, Shirley MacLaine, Dolly Parton (1989).
What trailer here.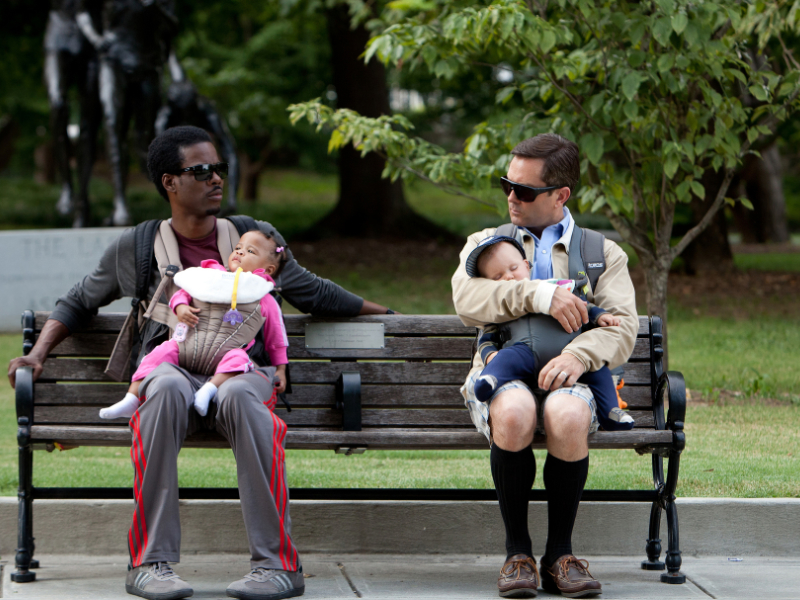 What to Expect When you are Expecting | Super Channel
Women from different walks of life share one important thing: they're on the precipice of motherhood. On their journey into motherhood, these women and their partners face various struggles and emotions. Starring Cameron Diaz, Elizabeth Banks, Jennifer Lopez, Anna Kendrick (2012).
Watch trailer here.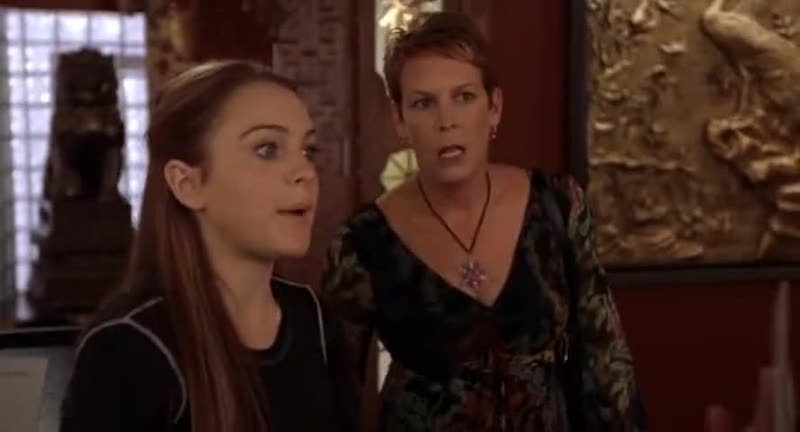 Freaky Friday | Disney+
What better way to get to know your mother than to exchange bodies with her? For single mother Tess and her teenage daughter Anna, this experience helps them to overcome misunderstandings and develop a new understanding of each other. Starring Jamie Lee Curtis, Lindsay Lohan (2003).
Watch trailer here.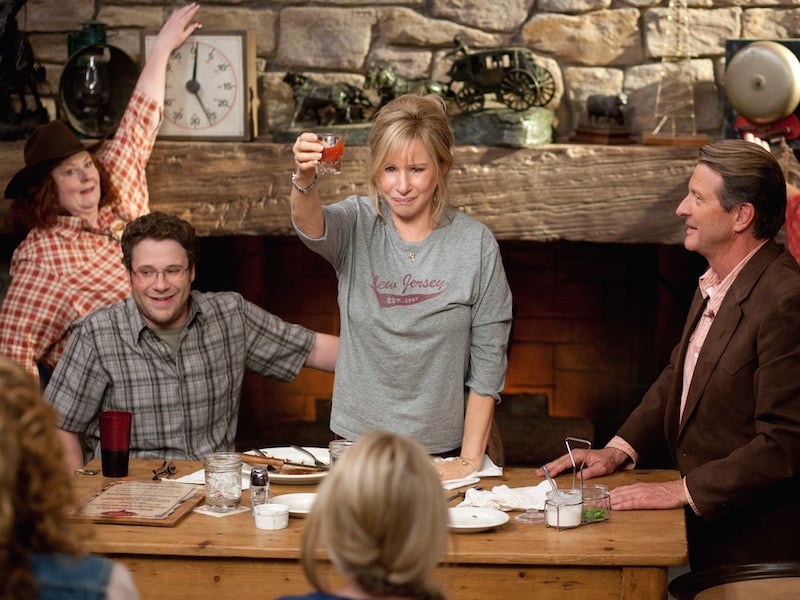 The Guilt Trip | Rent*
A man is guilted into taking his overbearing mother on a road trip. What starts out as a painstaking journey ends up bringing the mother and son duo closer than ever. Starring Barbara Streisand and Seth Rogan (2012).
Watch trailer here.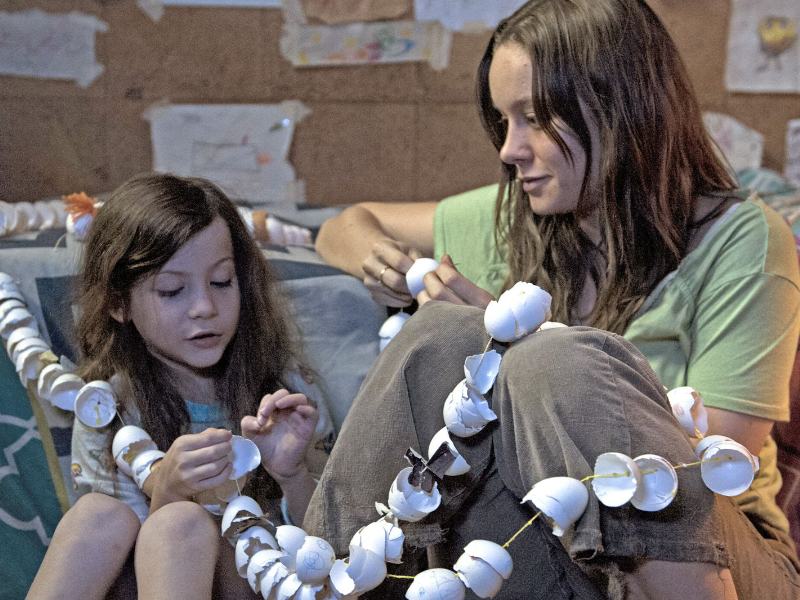 Room | Netflix
The beautiful strength of a mother's love is fully displayed in this 2015 award-winning film. The movie follows the story of Joey, a woman who has been held captive for seven years and gives birth to her now five-year-old son while in captivity. She does everything in her power to protect her son from the reality of their circumstances. Starring Brie Larson, Jacob Tremblay (2015).
Watch trailer here.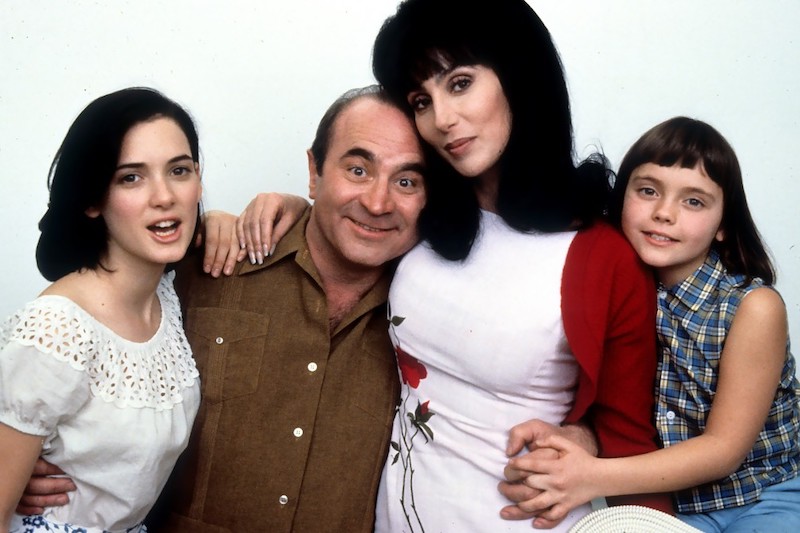 Mermaids | MGM
A single mom and her two daughters relocate to a small Massachusetts town. During their time in this town, the family must learn to accept each other's faults and who they really are to become whole. Starring Winona Ryder, Cher, Christina Ricci (1990).
Watch trailer here.

Lady Bird | CraveTV
A mother proves her strength as the sole provider of her family once her husband loses his job. However, she must also simultaneously maintain a relationship with her artistic teenage daughter. Starring Saoirse Ronan, Timothee Chalamet, Laurie Metcalf (2017).
Watch trailer here.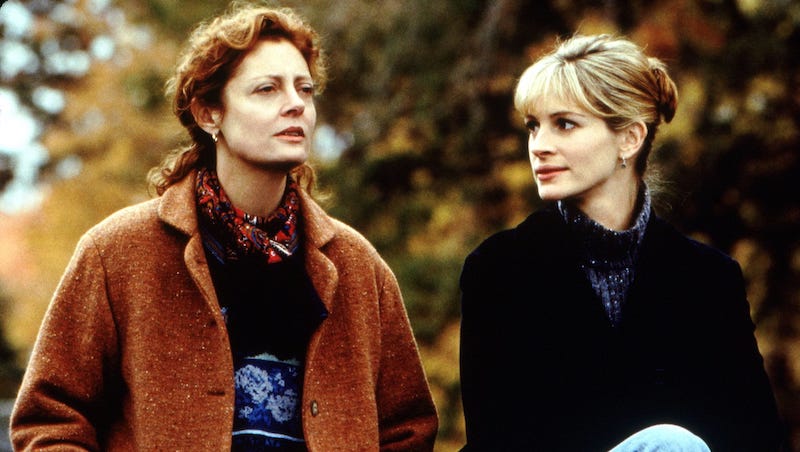 Stepmom | Netflix
Mom's come in many forms, as this heart-wrenching 1998 film displays. In this film, a group of children, fiercely loyal to their mother, find it difficult to accept their new stepmom. But an unexpected tragedy throws this family on a course that will bring it closer than ever. Starring Susan Sarandon, Julia Roberts, Ed Harris (1998).
Watch trailer here.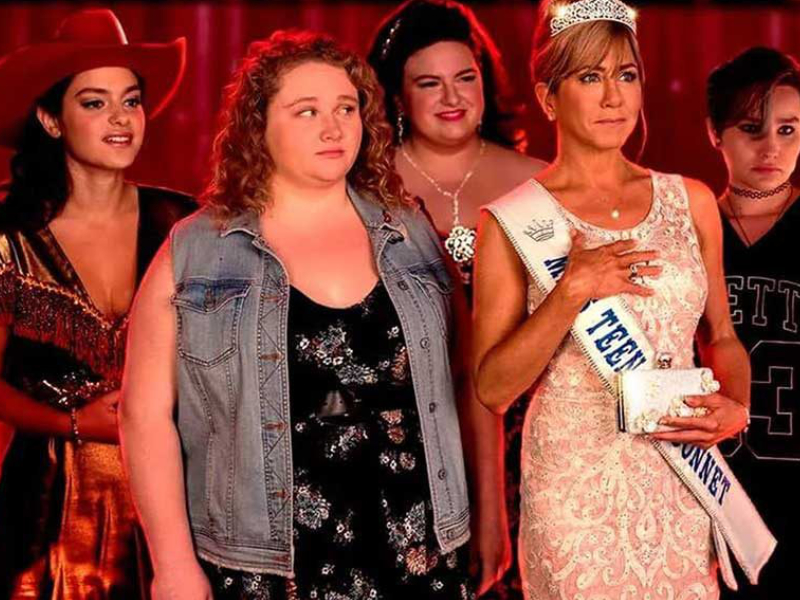 Dumplin' | Netflix
A plus-size teenager signs up for her former beauty queen mother's beauty pageant as a rebellion. But what starts out as a small act of defiance redefines a small town in Texas. Starring Danielle Macdonald, Jennifer Aniston (2018).
Watch trailer here.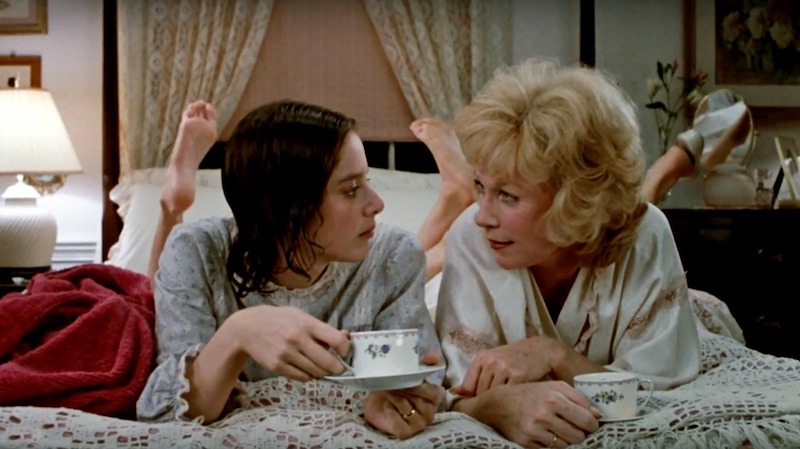 Terms of Endearment | Rent*
A mother and daughter's strong bond is tested through the various struggles life brings: from divorce to illness. Terms of Endearment picked up won Academy Awards®: Best Picture, Best Actress—Shirley MacLaine; Best Supporting Actor—Jack Nicholson; Best Director and Best Screenplay Adaptation. Starring Shirley MacLaine, Jack Nicholson, Debra Winger (1983).
Watch trailer here.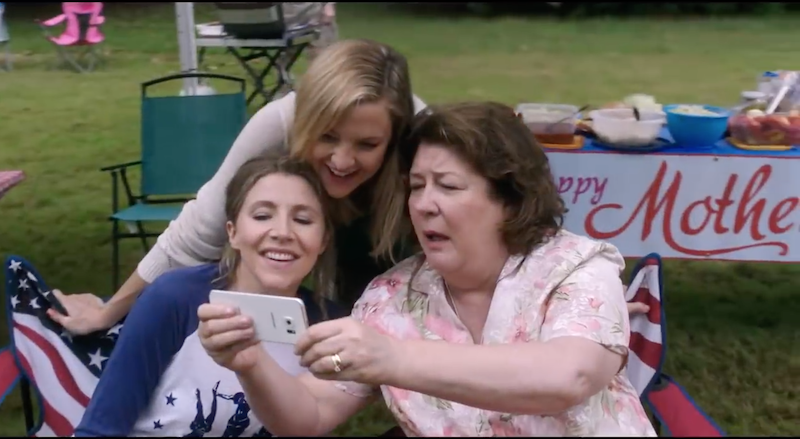 Mother's Day | Rent*
This star-studded movie shows a group of loosely connected strangers dealing with various troubles that all come to their pinnacle on Mother's Day. Starring Julia Roberts, Jennifer Aniston, Kate Hudson, Jason Sudeikis (2016).
Watch trailer here.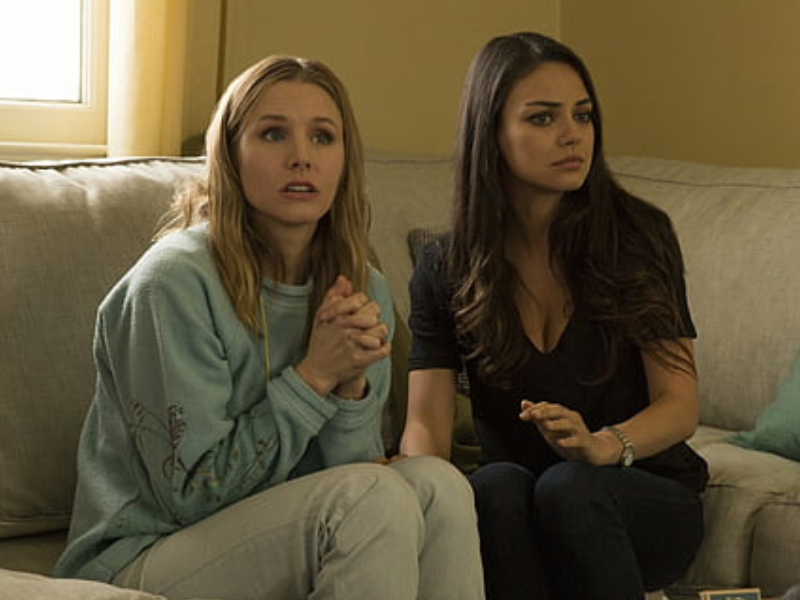 Bad Moms | Netflix
Being a picture-perfect mom can take its toll. So in Bad Moms, three stressed-out mothers team up to let loose and simultaneously take on the Queen B perfect mom at their school. Starring Mila Kunis, Kristen Bell, Christina Applegate, Kathryn Hahn (2016).
Watch trailer here.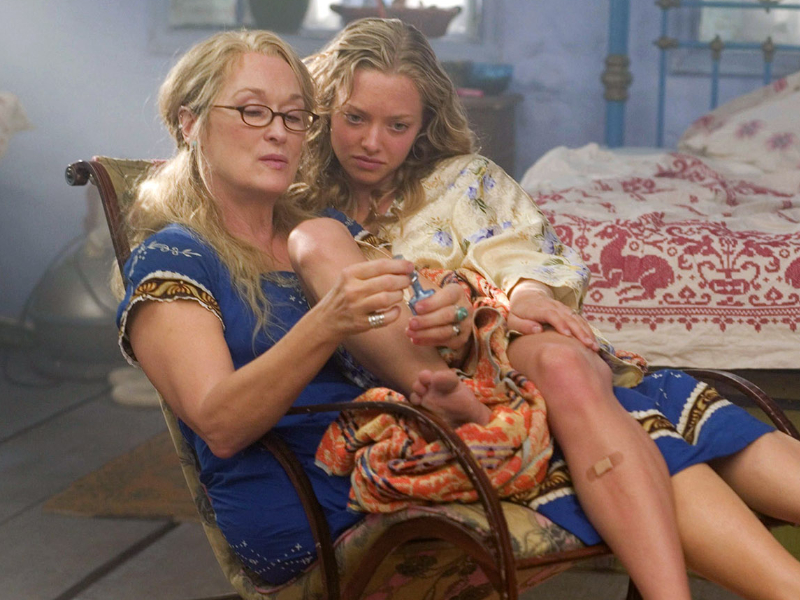 Mamma Mia | CraveTV
Punctuated by ABBA's greatest hits, Mamma Mia is the story of a young bride-to-be trying her hardest to find her birth father. In the process, she gains a better understanding and love for her free-spirited mother. Starring Meryl Streep, Amanda Seyfried, Pierce Brosnan, Colin Firth (2008).
Watch trailer here.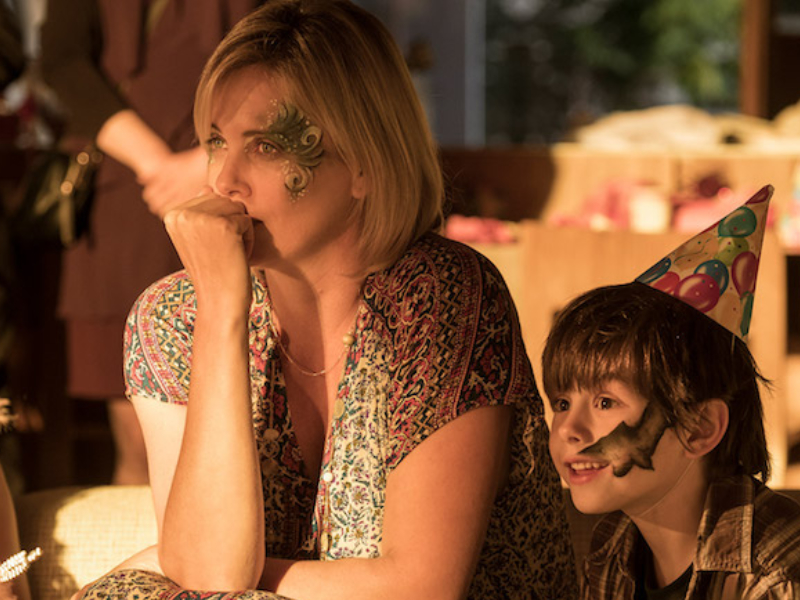 Tully | Rent*
A suburban housewife with a third child on the way finds solace and companionship in a nanny hired to help her through the night. Starring Charlize Theron, Mackenzie Davis, Asher Miles Fallica (2018).
Watch trailer here.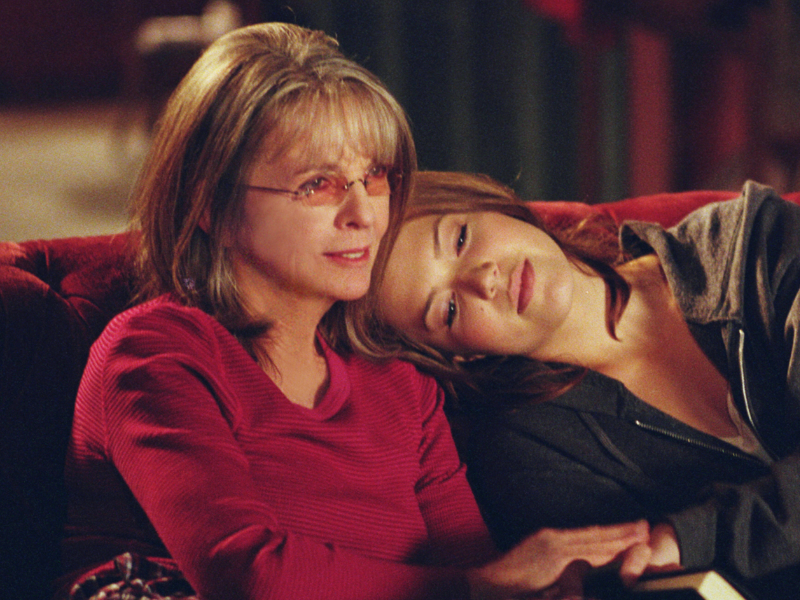 Because I Said So | Netflix
A mother who fiercely loves her three daughters sets on a mission to set her daughter, who is riddled with a complicated dating past, up with the right man. Needless to say, disaster ensues when she takes out a personal ad online for her daughter. Starring Diane Keaton, Mandy Moore, Gabriel Macht (2007).
Watch trailer here.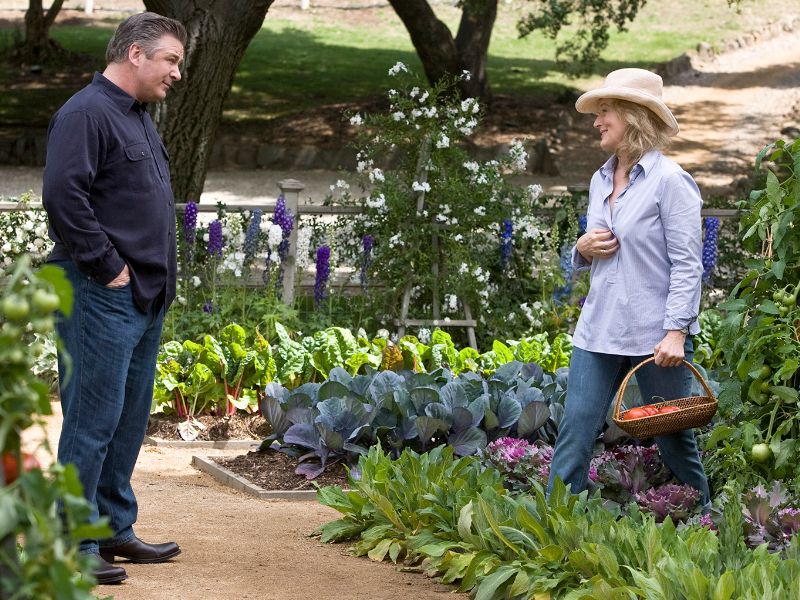 It's Complicated | Netflix
Jane and Jake, who have been divorced for years, share an intimate dinner that turns into an affair, as Jake is now married. A complicated love triangle ensues that entangles the whole family. Starring Meryl Streep, Alec Baldwin, Steve Martin, John Krasinski (2009).
Watch trailer here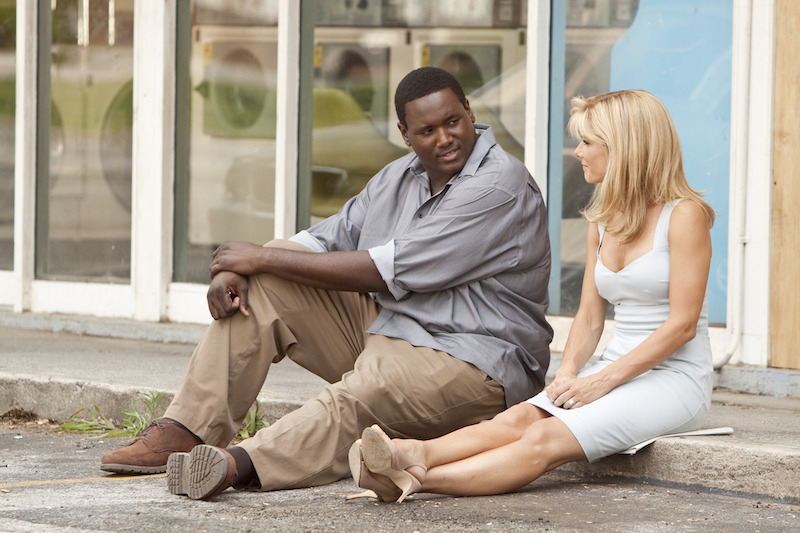 Blind Side | Netflix
Based on the incredible true story of NFL player Michael Oher, Blind Side demonstrates that a mother's love knows no bounds. Homeless and without a family, Michael is taken in by the Tuohy family and shown unparalleled love by the family's matriarch Leigh Ann. Starring Sandra Bullock, Quinton Aaron, Tim McGraw (2009).
Watch trailer here.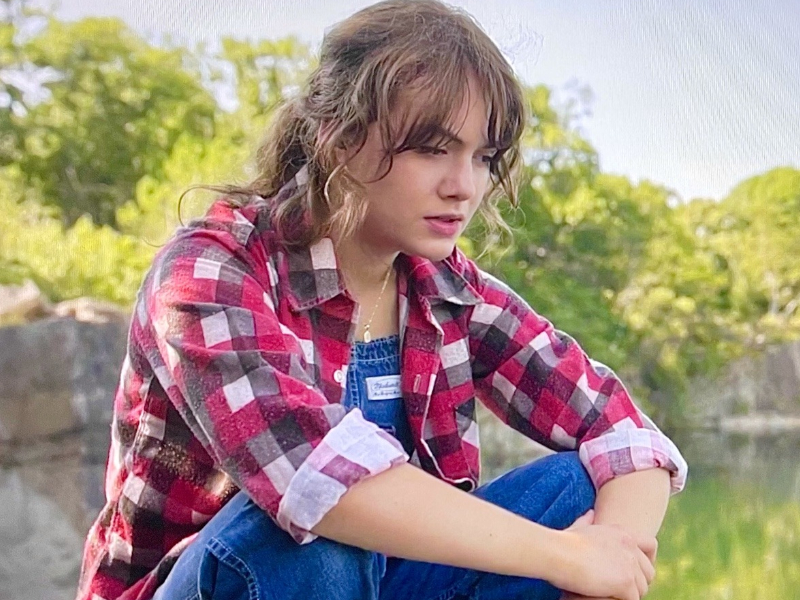 CODA | Apple TV+
As the only hearing member of a deaf family, 17-year-old Ruby not only goes to school but must help her family keep their fishing business afloat. But after joining her school's choir, she is able to find herself and her passion for song. Starring Emilia Jones, Troy Krotsur, Marlee Matlin (2021).
Watch trailer here.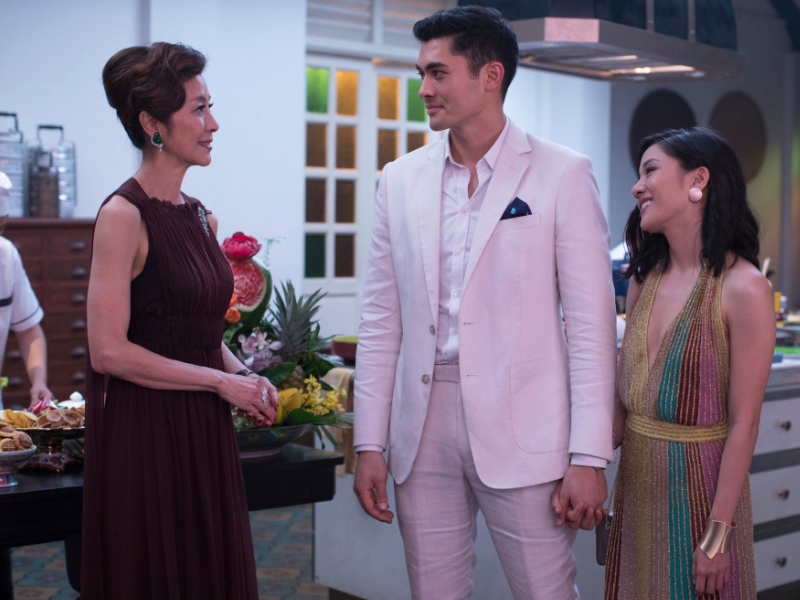 Crazy Rich Asians | Rent*
Rachel Chu travels to Singapore with her longtime boyfriend only to find out he belongs to an extremely wealthy family and is one of his country's most eligible bachelors. Now Rachel must battle not only with the jealousies of others but with his disapproving mother. Starring Constance Wu, Henry Golding, Michelle Yeoh (2018).
Watch trailer here.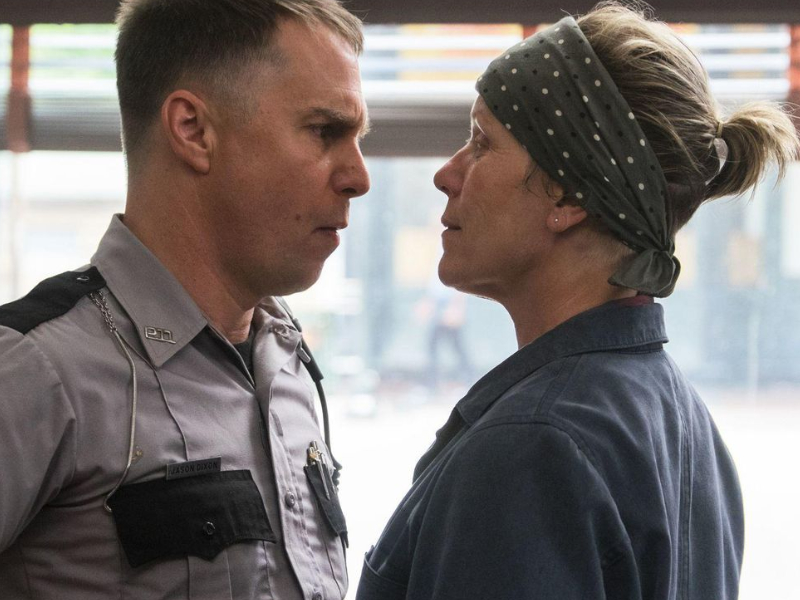 Three Billboards Outside Ebbing, Missouri | Disney+
A mother's fierce love is put to the test as she seeks revenge for her daughter, who was murdered. With the local police not doing much in the way of bringing her killers to justice, Mildred must take matters into her own hands. Starring Frances McDormand, Sam Rockwell, Woody Harrelson (2017).
Watch trailer here.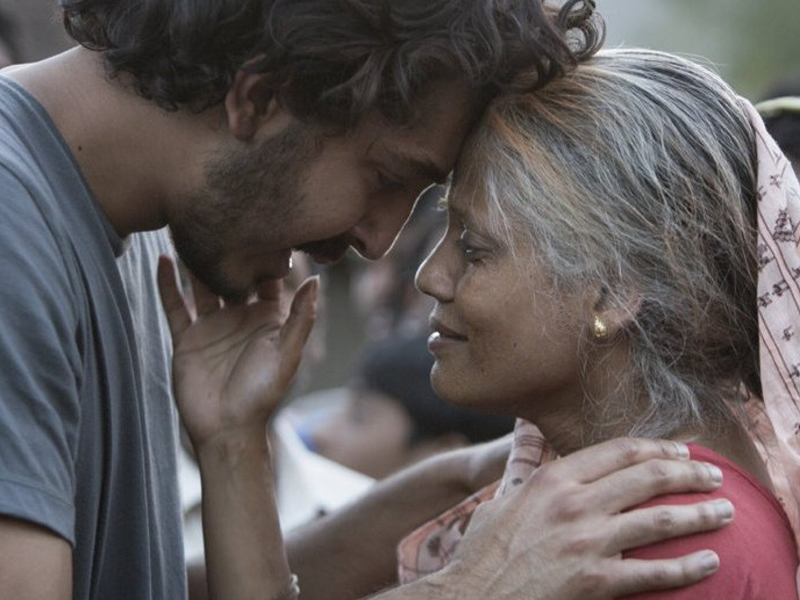 Lion | Rent*
After five-year-old Saroo is separated from his family in India, his fate changes when an Australian couple takes him in. Decades later, Saroo has a deep passion to find the family he once lost. In this harrowing true story, Lion showcases the love of mothers of all kinds. Starring Dev Patel, Saroo Brierley, Nicole Kidman (2016).
Watch trailer here.
Yes Day | Netflix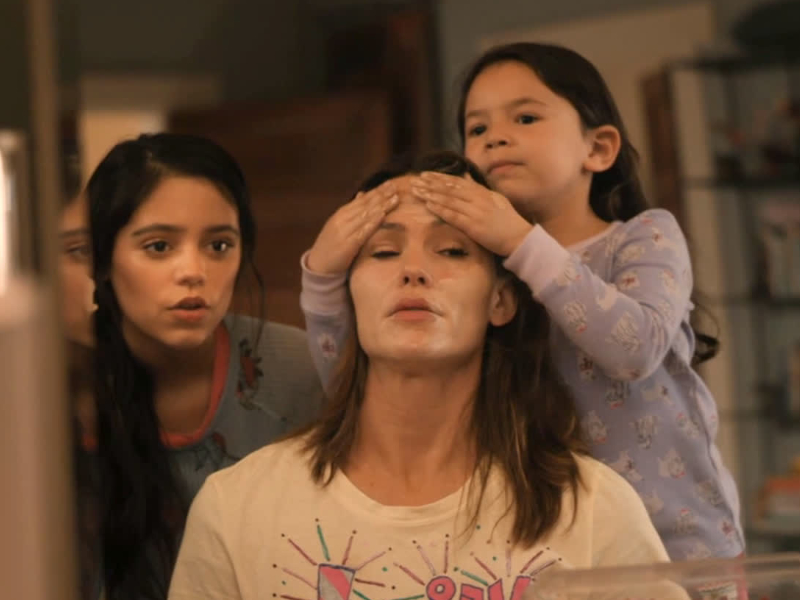 Yes Day | Netflix
Tired of always saying no to their kids, a couple decides to grant their children a day where every question will be met with a yes. Twenty-four hours of yes take the Torres family on an incredible and memorable journey. Starring Jenna Ortega, Jennifer Garner, Edgar Ramirez (2021).
Watch trailer here.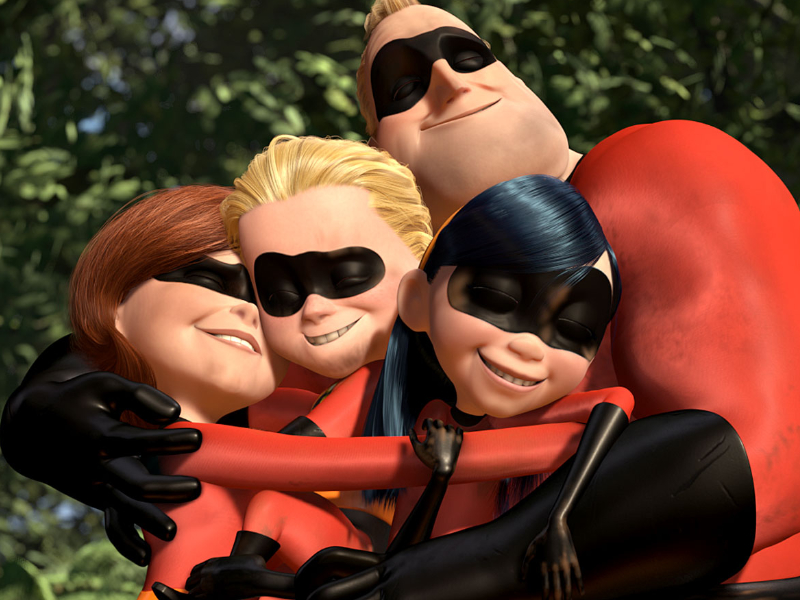 The Incredibles | Disney+
The Incredibles movies are an action-packed family fun series that are great for the whole family to enjoy. Forced to live an ordinary existence, the Incredibles are catapulted into the superhero life after a chance encounter. Starring Brad Bird, Holly Hunter, Craig T. Nelson (2004).
Watch trailer here.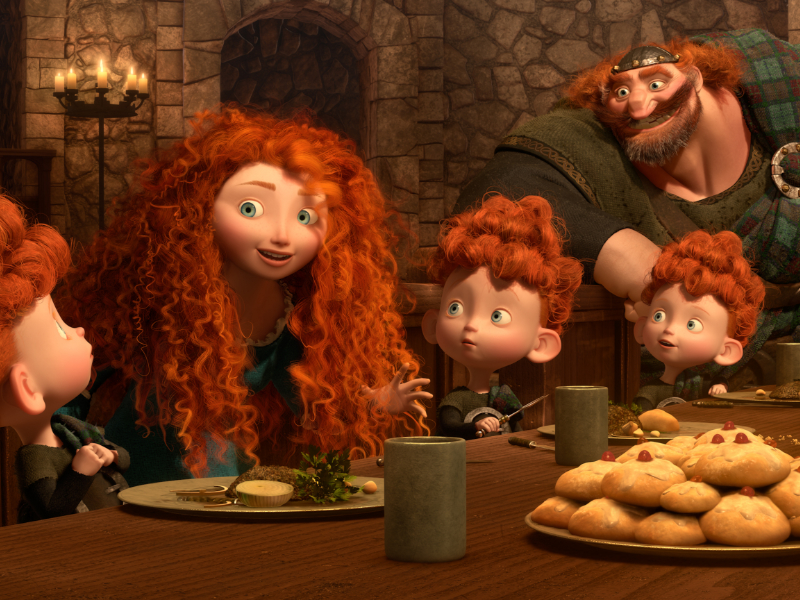 Brave | Disney+
A fierce Scottish princess who is determined to make her own way must put her skills to the test to outdo a beastly curse while navigating a strained relationship with her mom. Starring Kelly Macdonald, Emma Thompson, Billy Connolly (2012).
Watch trailer here.
Did we miss your favourite mom movie? If so, email us at [email protected]