Military Spouse Shows to Stream
The Friday before Mother's Day is celebrated as Military Spouse Appreciation Day in the United States. And although Canada does not have a designated day for military spouses doesn't mean we can't celebrate them too. So this year, celebrate and appreciate military spouses through the best shows and movies streaming has to offer.
Military Wives | Netflix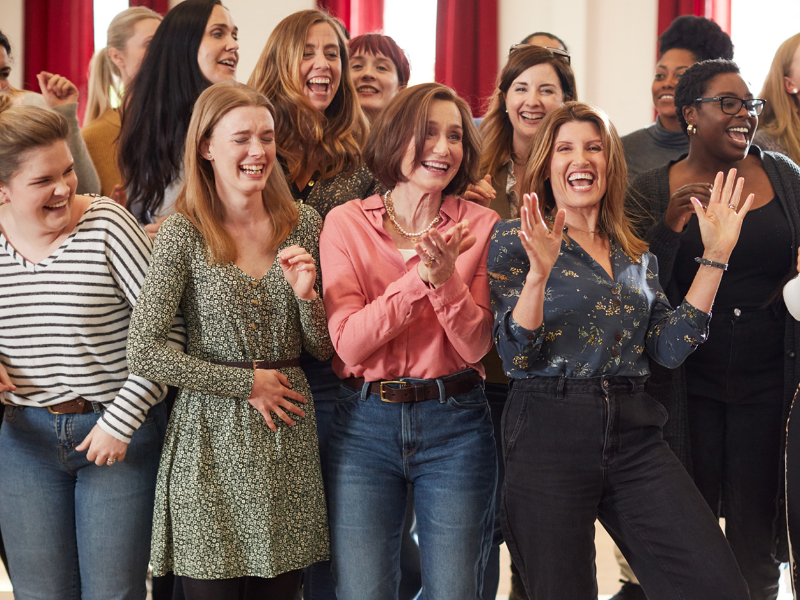 A group of military wives from different backgrounds find solace, friendship and laughs by starting a pop song choir while their partners are deployed. Military Wives is based on a true story. Starring Kristin Scott Thomas, Sharon Horgan, Jason Flemyng.
Watch trailer here.
Purple Hearts | Netflix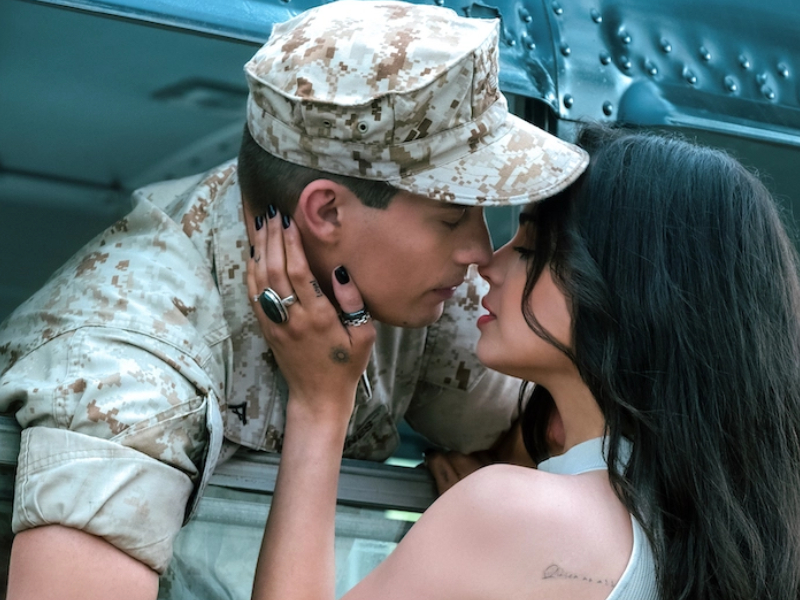 A struggling artist and a soldier marry for military benefits. However, what starts out as a sham wedding soon blossoms into something deeper. Starring Sofia Carson, Nicholas Galitzine, Chosen Jacobs.
Watch trailer here.
Pearl Harbor | Disney+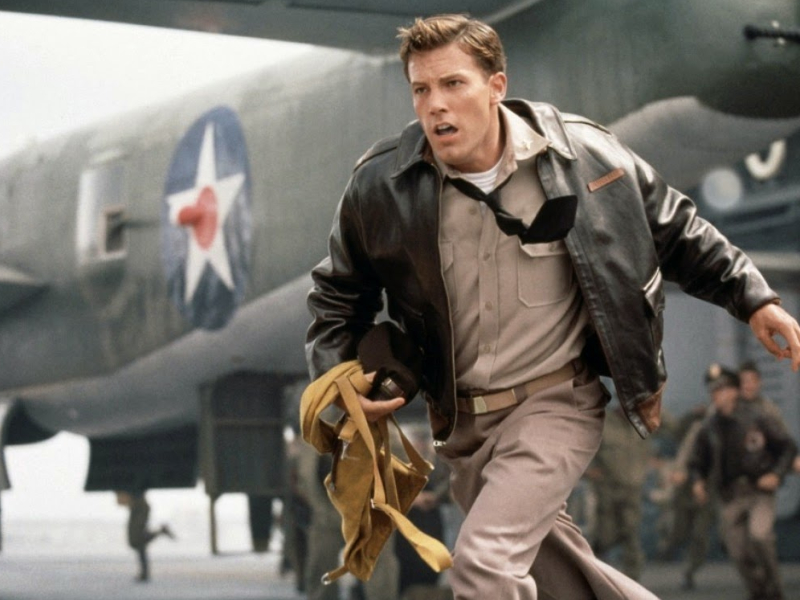 An epic love and military story wrapped into one, Pearl Harbor gives a detailed account of the events leading up to and of the attacks on Pearl Harbor during the Second World War. The tragedy plays out on the backdrop of an epic love triangle that threatens to destroy a longtime friendship. Starring Ben Affleck, Josh Hartnett, and Kate Beckinsale.
Watch trailer here.
Army Wives | Disney+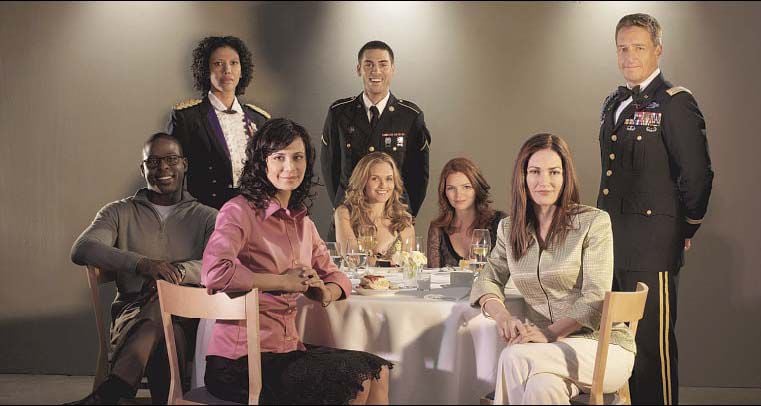 No other show takes such an introspective look at the lives of military spouses than this longtime running hit. The show follows the ups and downs, tragedies and triumphs of four military wives, one military husband, and their families. Starring Sally Pressman, Kim Delaney, Wendy Davis, Brigid Brannagh.
Watch trailer here.
The Long Road Home | Disney+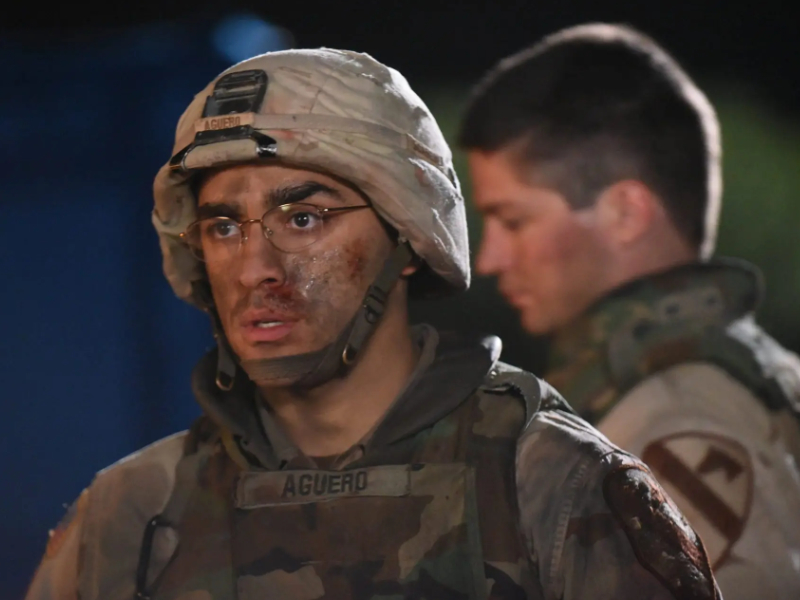 Based on the journalist Martha Raddatz, best selling novel, The Long Road Home tells the story of the eight-hour battle in Sadr City, Iraq. While the battle carries out, the show cuts back to the families of the soldiers as they await news. Starring Michael Kelly, Jason Ritter, Kate Bosworth, Jon Beavers.
Watch trailer here.
Officer and Gentleman | available on Amazon Prime for rent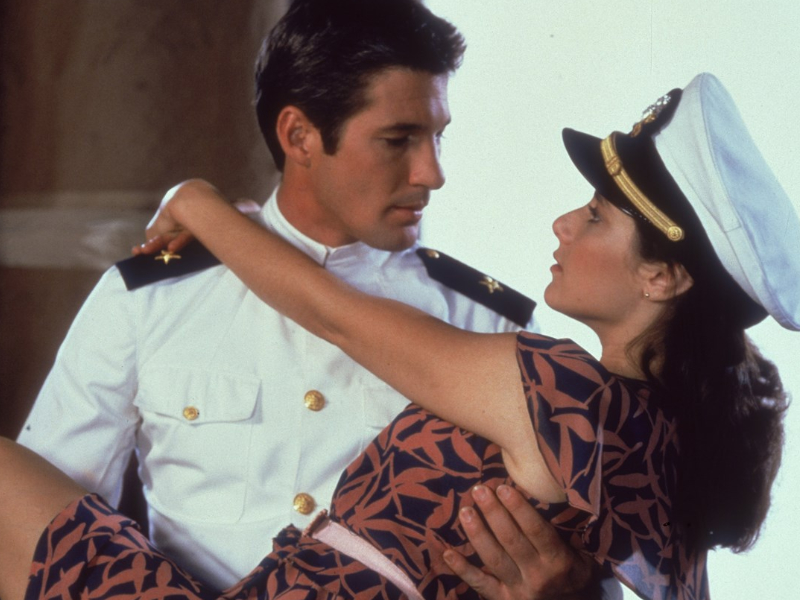 A U.S. Navy recruit gets a rude awakening on life in the military. But through hard-learned lessons, he finds life and maybe even a better version of himself. Starring Richard Gere, Debra Winger, and Louis Gossett Jr.
Watch trailer here.
The Lucky One | available on Amazon Prime for rent

After believing that a photograph of a woman saved his life by chance while serving in Iraq, U.S. Marine Sgt. Logan Thibault makes it his mission to find this woman. Starring Zac Effron, Taylor Schilling.
Watch trailer here.
For Love and Honor | Hallmark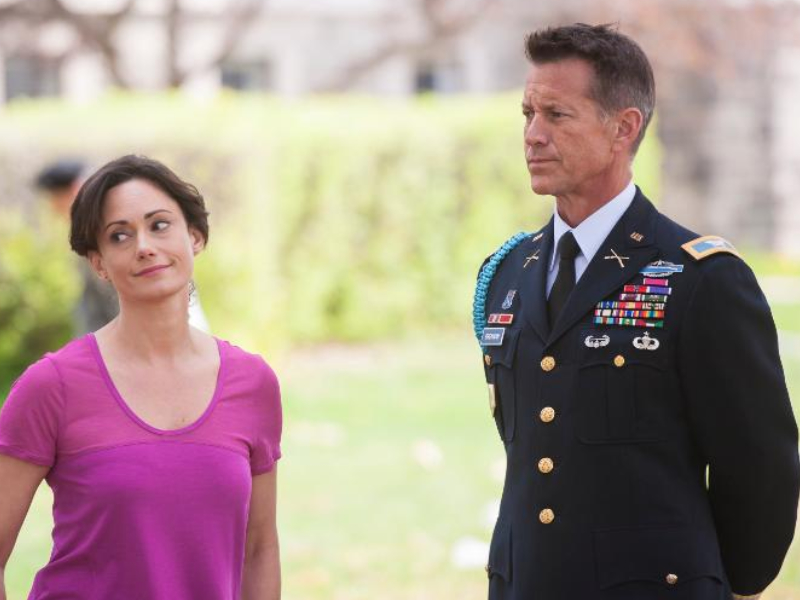 A veteran known as a stickler takes over a failing military academy and clashes with the school's dean. But those clashes soon become sparks that light the fire for a budding romance. Starring James Denton, Natalie Brown, Sheppard Denton.
Watch trailer here.
To Love and Support: The American Military Spouse | Tubi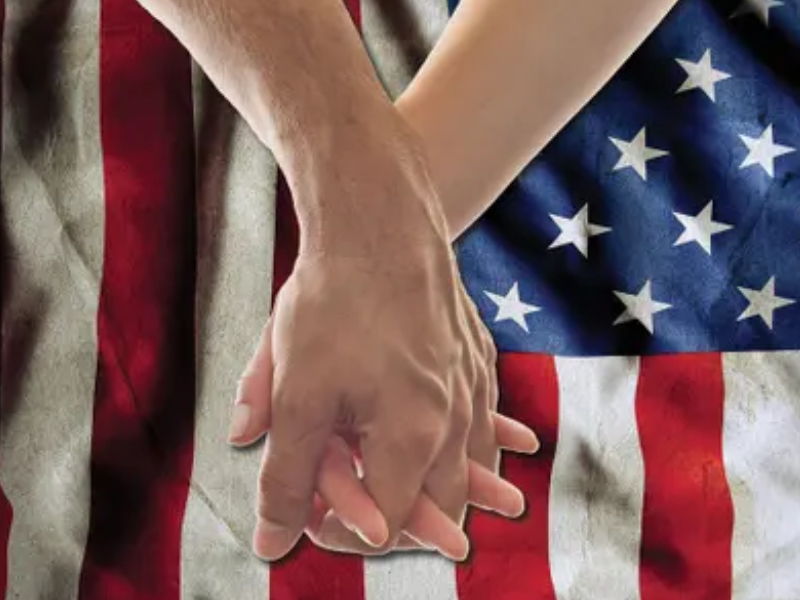 This short but powerful documentary takes a closer look at the lives of military partners as they take care of their families while battling unique challenges.
Watch trailer here.
Nomad's Land | National Film Board of Canada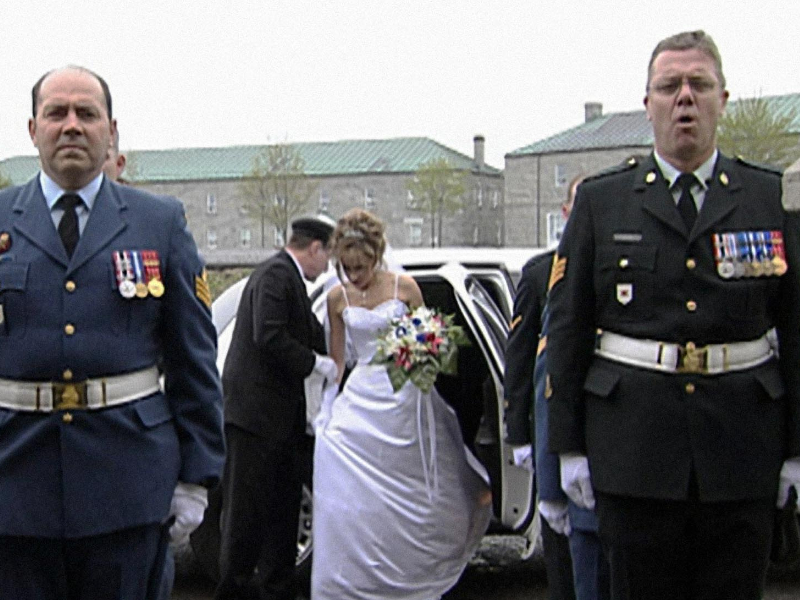 Made by military wife Claire Corriveau, Nomad's Land takes a hard look at the struggles military wives face. With the unique lens of being a military spouse herself, Corriveau is able to dive into the realities of service partners in a never before seen way. Available for viewing on the National Film Board of Canada website.
Watch documentary here.
We Were Soldiers- Paramount+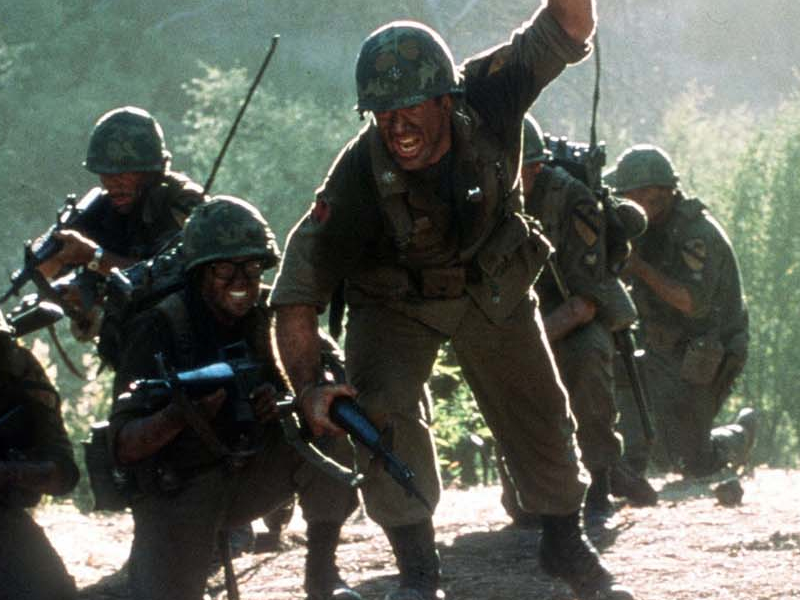 Based on a best-selling book, We Were Soldiers tells the story of the first major battle between the United States and North Vietnamese Forces in the 1960s. The film depicts not only the heroism of the men abroad but also of the women holding down the fort at home. Starring Mel Gibson, Sam Elliot, Greg Kinnear, Madeleine Stowe.
Watch trailer here.
Afterburn | Free Youtube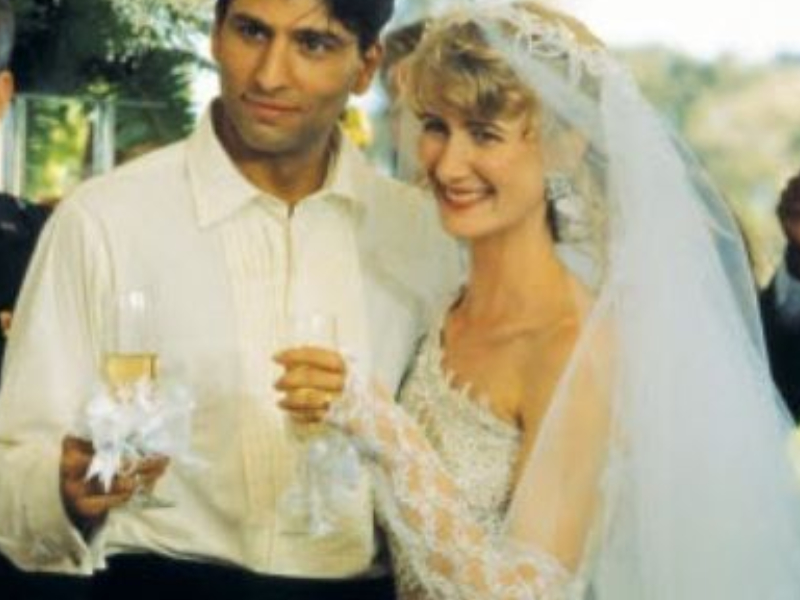 Based loosely on a true story, Afterburn is the story of a fierce military spouse who refuses to take no for an answer. After Janet's husband, an excellent fighter pilot, is killed in a jet accident, she digs deeper into the accident. She discovers a disturbing plot and will not be quieted. Starring Laura Dern, Vincent Spano, Robert Loggia, Richard Jenkins.
Watch movie here.
Did we miss any? Email us here.