With Remembrance Day in a few days, we asked our readers to share their "Must Watch Remembrance Day" movies for those not connected to the military. The idea was to create a list of films recommended by our community to share with those not connected to the military, in order to help them understand the cost of war.
Our list includes over 50 movies. We have organized them by most recommended. The list included classics like Bridge to Nowhere, to Saving Private Ryan, the documentary They Shall Never Grow Old, to a journalist's perspective of war in Whiskey Tango Foxtrot, and Forest Gump. On that note, Tom Hanks seems to be featured in or involved with a few movies that are on the list.
The films were ranked by the most recommended. The movie The Devil's Brigade, the true story about elite Canadian commandos and undisciplined American soldiers kicks off the list.
If you have a movie that we missed please feel free to shoot us a message on our social media channels or by emailing us.
The Devils Brigade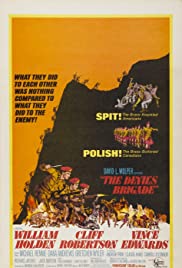 At the onset of World War II, American Lt. Col. Robert Frederick (William Holden) is put in charge of a 1st Special Service Force unit, composed of elite Canadian commandos and undisciplined American soldiers. With Maj. Alan Crown (Cliff Robertson) leading the Canadians and Maj.
Cliff Bricker (Vince Edwards), the acting head of the American contingent, there is initial tension, but the team comes together when given a daunting mission that few would dare to attempt. One Facebook follower's grandfather served with this unit.
Where to Watch: Amazon Prime, VUDU
A Bridge Too Far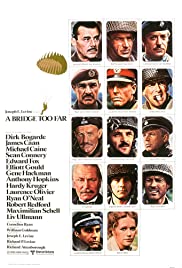 Tells the story of Operation Market Garden. Late in 1944, the Allies seem to have the upper hand in the European land war.
A combined British and American paratrooper force, led by American general Gavin and British general Urquhart (Sean Connery), plans to take a highway leading from the Netherlands into Germany so that British ground troops led by Lieutenant General Horrocks (Edward Fox) and Lieutenant Colonel Vandeleur (Michael Caine) can enter enemy territory. But the Allies soon learn that they may be overconfident.
Where to Watch: Amazon Prime, Cineplex, Google Play, YouTube
Band of Brothers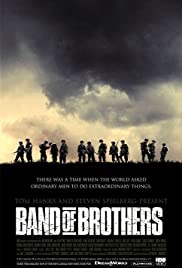 The story of Easy Company of the U.S. Army 101st Airborne Division, and their mission in World War II Europe, from Operation Overlord, through Victory-Japan Day.
This is the story of "E" Easy Company, 506th Regiment of the 101st Airborne Division from their initial training starting in 1942 to the end of World War II. This is a 10 part series, and features Donnie Wahlberg, Damian Lewis, Colin Hanks, Jimmy Fallon, Scott Grimes and more.
Where to Watch: Amazon Prime, Crave, HBO Max, Hulu
Hacksaw Ridge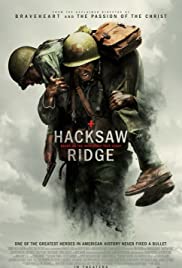 The true story of Pfc. Desmond T. Doss (Andrew Garfield) won the Congressional Medal of Honor despite refusing to bear arms during the Second World War on religious grounds.
Doss was drafted and ostracized by fellow soldiers for his pacifist stance but went on to earn respect and adoration for his bravery, selflessness and compassion after he risked his life — without firing a shot — to save 75 men in the Battle of Okinawa.
Where to Watch: Netflix, Amazon Prime, Hulu, Google Play, YouTube, Apple TV
Hyena Road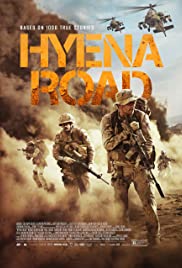 Three different men, three different worlds, three different wars – all stand at the intersection of modern warfare – a murky world of fluid morality where all is not as it seems.
During the war in Afghanistan, an intelligence officer (Paul Gross) enlists a sniper (Rossif Sutherland) to track down a legendary freedom fighter. Gross, a military brat, wrote, directed, and acted in this movie.
Where to Watch: Amazon Prime, Netflix, Crave Starz, Cineplex, Google Play, Apple TV, YouTube
The Longest Day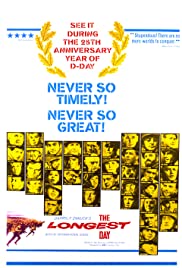 In 1944, the U.S. Army and Allied forces plan a huge invasion landing in Normandy, France. Despite bad weather, General Eisenhower gives the okay, and the Allies land at Normandy. General Norma Cota (Robert Mitchum) travels with his men onto Omaha Beach.
With much effort, and lost life, they get off the beach, travelling deep into French territory. Due to arrogance, ignorance, and a sleeping Adolf Hitler, the German military delay their response to the Allied landing, with crippling results.
Where to Watch: Amazon Prime, Google Play, YouTube VUDO
Passchendaele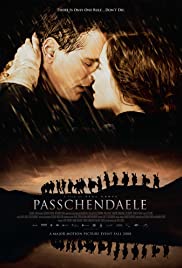 During fighting, Sergeant Michael Dunne of the Canadian `Fighting Tenth' battalion is wounded in action and returned home to Calgary. Diagnosed as neurasthenic, he is honourably discharged and put to work in recruiting troops for the front.
When David, the foolish, asthmatic younger brother of Michael's beloved nurse Sarah, tries to enlist, Michael sends him away. However, David is persistent.
Where to Watch: iTunes, Google Play, YouTube, Cineplex, Microsoft Store
Pearl Harbor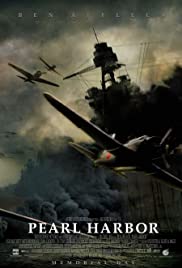 Based on real historical events, this sweeping drama follows American boyhood friends Rafe McCawley (Ben Affleck) and Danny Walker (Josh Hartnett) as they enter World War II as pilots. Rafe is so eager to take part in the war that he departs to fight in Europe alongside England's Royal Air Force. On the home front, his girlfriend, Evelyn (Kate Beckinsale), finds comfort in Danny's arms. The three of them reunite in Hawaii just before the Japanese attack on Pearl Harbor
Where to Watch: Hulu, HBO Max, HBO Now, Amazon Prime, Google Play, iTunes, YouTube, VUDU
1917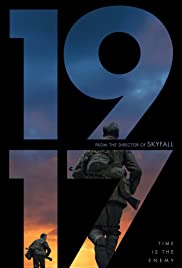 During the First World War, two British soldiers, Lance Cpl. Schofield and Lance Cpl. Blake receives seemingly impossible orders.
In a race against time, they must cross over into enemy territory to deliver a message that could potentially save 1,600 of their fellow comrades, including Blake's own brother.
Where to Watch: Crave, HBO Go, HBO Now, Amazon Prime, iTunes, YouTube, VUDU, Google Play, Hoopla
The Bridge on the River Kwai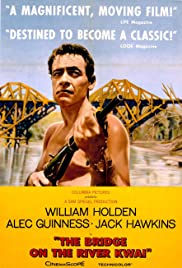 British POWs are ordered by their Japanese captors to construct a bridge of strategic importance.
They are happy to sabotage and delay the progress until their commanding officers order them to continue the work unhindered to its completion, but are his actions tantamount to collaborating with the enemy?
Where to Watch: Amazon Prime, iTunes, Vudu, Google Play, YouTube
The Dam Busters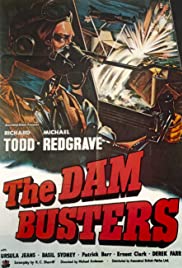 After inventing the "bouncing bomb," which can skip across the water until it encounters a dam to explode, Dr. Barnes Wallis (Michael Redgrave) struggles for years to develop his new device for use in World War II.
Once the bombs are ready to be tested, Wing Commander Guy Gibson's (Richard Todd) squadron must be specially trained to drop the sensitive weapons on Germany's Ruhr Dams. Based on true events, this British film features a legendary grand finale of special effects.
Where to Watch: Amazon Prime
Dunkirk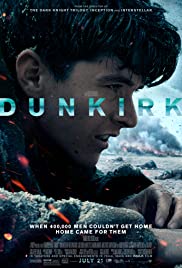 In May 1940, Germany advanced into France, trapping Allied troops on the beaches of Dunkirk. Under air and ground cover from British and French forces, troops were slowly and methodically evacuated from the beach using every serviceable naval and civilian vessel that could be found. At the end of this heroic mission, 330,000 French, British, Belgian, and Dutch soldiers were safely evacuated. However, over 60,000 troops died or were wounded. If you want to learn more, watch Dunkirk, the BBC's miniseries is available on BritBox.
Where to Watch: Netflix, Amazon Prime, Hulu, HBO Max, HBO Now, iTunes, Google Play
The Great Escape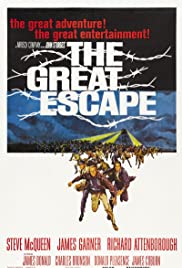 Imprisoned during World War II in a German POW camp, a group of Allied soldiers are intent on breaking out, not only to escape but also to draw Nazi forces away from battle to search for fugitives. Among the prisoners determined to escape are American Captain Virgil Hilts (Steve McQueen) and British Squadron Leader Roger Bartlett (Richard Attenborough). Outwitting their captors by digging a tunnel out of the prison grounds, the soldiers find the stakes much higher when escape becomes a reality.
Where to Watch: Amazon Prime, YouTube, Google Play, iTunes, Vudo
Kelly's Heroes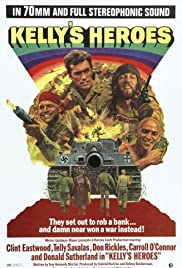 In the midst of World War II, an array of colorful American soldiers receive inside information from a drunk German officer about millions of dollars worth of gold hidden on enemy soil.
Kelly (Clint Eastwood), a private with the platoon, devises a plan to sneak past the German officers to steal the loot for his crew. They recruit more men and set their plan into action. Despite several casualties, the men are determined to press forward, even if it means striking a deal with the opposing army.
Where to Watch: Amazon Prime, Cineplex, Apple TV, YouTube
Midway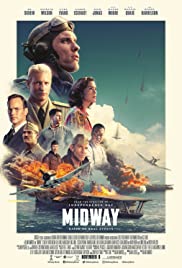 Midway centers on the Battle of Midway, a clash between the American fleet and the Imperial Japanese Navy, which marked a pivotal turning point in the Pacific Theater during WWII. Based on the real-life events of this heroic feat, the film tells the story of the leaders and soldiers who used their instincts, fortitude, and bravery to overcome the odds.
Where to Watch: Crave, HBO Max, HBO, Hulu, Vudu, Google Play, iTunes
The Pacific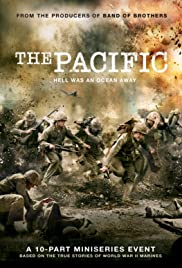 The Pacific follows a U.S Marine Corps squad's lives during the campaign within the Pacific against the Japanese Empire during WW2. Made by the creators of Band of Brothers, it follows a similar line of thought to outline the hardships of the common man during war.
Where to Watch: Crave, HBO Now, HBO Max, Amazon Prime, Google Play, YouTube, Vudu, iTunes
Saving Private Ryan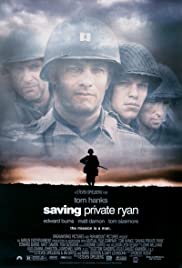 Receiving orders after arriving on the shores of France during Operation Overlord, the code name for the Battle of Normandy, Captain John Miller (Tom Hanks) takes his men behind enemy lines to find Private James Ryan, whose three brothers have been killed in combat. Surrounded by the brutal realities of war, while searching for Ryan, each man embarks upon a personal journey and discovers their own strength to triumph over an uncertain future with honor, decency, and courage. It should be noted the first 20 minutes of the film depict the arrival of the Allies on the beaches of France during the Battle of Normandy.
Where to Watch: Amazon Prime, Netflix, Google Play, iTunes, Vudu
They Shall Not Grow Old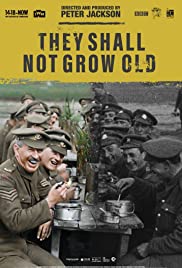 Using state-of-the-art technology and materials from the BBC and Imperial War Museum, filmmaker Peter Jackson allows the story of World War I to be told by the men who were there. Life on the front is explored through the soldiers' voices, who discuss their feelings about the conflict, the food they ate, the friends they made, and their dreams of the future.
Where to Watch: Crave, Amazon Prime, HBO, HBO Max, Hulu,
633 Squadron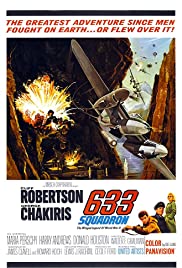 Norwegian resistance fighter Erik Bergman (George Chakiris) offers the British Royal Air Force an irresistible target when he reveals a secret Nazi factory's location.
American pilot Roy Grant (Cliff Robertson) commands the fighter squadron ordered to take out the plant, but he discovers that the location is even more formidable than he had been told. When the promised ground support troops fail to show up, Grant fears he and his men are on a doomed mission.
Where to Watch: Amazon, Apple TV, Google Play, YouTube
Act of Valor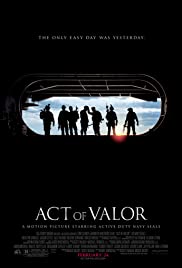 When its latest mission leads to discovering a deadly terrorist plot against the U.S., an elite team of Navy SEALs sets out on a global manhunt. As the men of Bandito Platoon race to stop an attack that could kill or maim thousands of American civilians, they must balance their commitment to their duty and family back home. Each new piece of intelligence they gather reveals a shocking twist to the plot as they track the terrorist ring to the U.S.- Mexico border.
Where to Watch: Amazon Prime, Netflix, Google Play, Apple TV
American Sniper
U.S. Navy SEAL Chris Kyle (Bradley Cooper) takes his sole mission — protect his comrades, to heart and becomes one of the most lethal snipers in American history. His pinpoint accuracy not only saves countless lives but also makes him a prime target of insurgents. Despite grave danger and his struggle to be a good husband and father to his family back in the States, Kyle serves four tours of duty in Iraq. However, when he finally returns home, he finds that he cannot leave the war behind.
Where to Watch: Amazon, Google Play, iTunes, YouTube
Apocalypse Now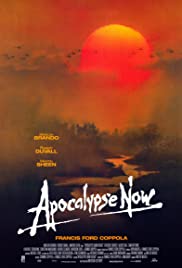 In Vietnam in 1970, Captain Willard (Martin Sheen) takes a perilous and increasingly hallucinatory journey upriver to find and terminate Colonel Kurtz (Marlon Brando), a once-promising officer who has reportedly gone completely mad. In the company of a Navy patrol boat filled with street-smart kids, a surfing-obsessed Air Cavalry officer (Robert Duvall), and a crazed freelance photographer (Dennis Hopper), Willard travels further and further into the heart of darkness.
Where to Watch: Hulu, HBO Max, Amazon Prime
Battle of Britain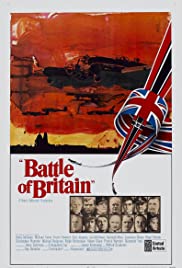 It is 1940, and the diabolical mind of Adolf Hitler is planning to bomb England into submission to his warped dreams of a "Fortress Europe." Standing between Britain's freedom and Hitler's terrifying plans is the Royal Air Force, dedicated pilots who took to the skies again and again in the face of overwhelming odds.
Where to Watch: Hoopla, Amazon Prime
Dieppe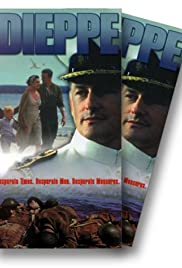 Dieppe dramatizes the failed World War II raid in 1942, which became the most serious defeat of Canadian forces in the war. More than 900 Canadian soldiers lost their lives trying to take a French town from Nazi control.
It would be this raid that the lessons were learned, to ensure that the Battle of Normandy, taking place in 1944 would be successful.
Unavailable at this time: November 2020

Enemy At The Gates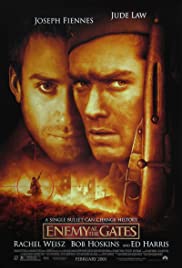 In 1942, Vassili Zaitsev (Jude Law), a shepherd from the Ural Mountains who is now a soldier in the Red Army, finds himself on the front lines of the Battle of Stalingrad. Sent on a suicidal charge against the invading Germans, he uses impressive marksmanship skills taught to him by his grandfather from a young age to save himself and commissar Danilov (Joseph Fiennes).
Where to Watch: Amazon Prime, Vudu, YouTube, iTunes
Forrest Gump
Slow-witted Forrest Gump (Tom Hanks) has never thought of himself as disadvantaged, and thanks to his supportive mother (Sally Field), he leads anything but a restricted life. Whether dominating on the gridiron as a college football star, fighting in Vietnam, or captaining a shrimp boat, Forrest inspires people with his childlike optimism. But one person Forrest cares about most may be the most difficult to save — his childhood love, the sweet but troubled Jenny (Robin Wright).
Where to Watch: Netflix, Amazon Prime, Google Play, YouTube, Hulu, STARZ
Fury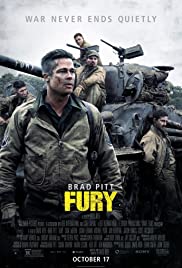 In April 1945, the Allies are making their final push in the European theater. A battle-hardened Army sergeant named Don "Wardaddy" Collier (Brad Pitt), leading a Sherman tank and a five-person crew, undertakes a deadly mission behind enemy lines. Hopelessly outnumbered, outgunned, and saddled with an inexperienced soldier (Logan Lerman) in their midst, Wardaddy and his men face overwhelming odds as they move to strike at the heart of Nazi Germany.
Where to Watch: Netflix, Apple TV, Google Play
Go Tell the Spartans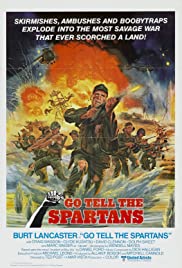 Doubtful about the wisdom of involvement in Vietnam, Major Barker attempts to bring honour to a regiment of Americans and Vietnamese mercenaries doomed by foolish leadership.
Where to Watch: Amazon
The Green Berets
A cynical reporter (David Janssen), who is opposed to the Vietnam War, is sent to cover the conflict and assigned to tag along with a group of Green Berets. Led by the tough-as-nails Col. Mike Kirby (John Wayne), the team is given a top-secret mission to sneak behind enemy lines and kidnap an important Viet Cong commander. Along the way, the reporter learns to respect why America is involved in the war and helps save the life of a war orphan whose life has been destroyed by the conflict.
Where to Watch: Vudu
Green Zone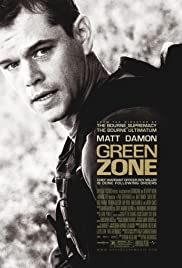 Chief Warrant Officer Roy Miller (Matt Damon) and his team of inspectors are on a mission in 2003 to find Iraq's reported stockpiles of weapons of mass destruction. Travelling from one dangerous site to another, Miller and his team fail to find any chemical agents or other weapons. Instead, they discover an elaborate coverup in which the most-elusive weapon is truth.
Where to Watch: DIRECTV, Starz, Hulu, Google Play
Greyhound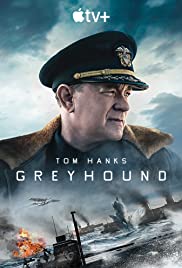 U.S. Navy Cmdr. Ernest Krause is assigned to lead an Allied convoy across the Atlantic during World War II. His convoy, however, is pursued by German U-boats. Although this is Krause's first wartime mission, he finds himself embroiled in what would come to be known as the longest, largest, and most complex naval battle in history: The Battle of the Atlantic.
Where to Watch: Apple TV+
Guns of Navarone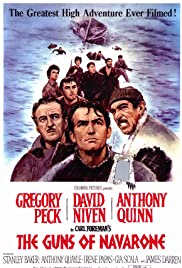 In 1943, a small commando team is sent to destroy huge German guns on the Greek Island of Navarone to rescue Allied troops trapped on Kheros. Led by British Major Franklin (Anthony Quayle), the team includes American Mallory (Gregory Peck), Greek resistance fighter Stavros (Anthony Quinn), and reluctant explosives expert Miller. Facing impossible odds, the men battle stormy seas and daunting cliffs. When Franklin is injured, Mallory takes command and personal enmities spillover.
Where to Watch: Google Play, Cineplex, YouTube, Apple TV
Hamburger Hill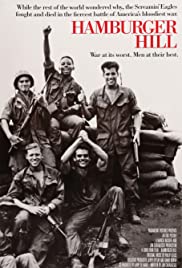 Over the course of 10 days in May 1969, an infantry squad led by Lt. Frantz (Dylan McDermott) and composed of both seasoned troops and new recruits attempts to take a hill during the Vietnam War. In between attacks, the squad members deal with the other psychological stresses of the war, including the effect on the morale of the antiwar movement back home and flashes of racial hostility between white and African-American soldiers, all mediated by the cool-headed medic, Doc (Courtney B. Vance).
Where to Watch: Amazon Prime, Apple TV, Amazon
Jarhead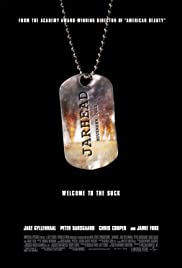 In the late 1980s, Anthony Swofford (Jake Gyllenhaal) enlists as a Marine, training in boot camp under a sadistic drill instructor. Swofford undertakes a sniper course headed by Staff Sgt. Sykes (Jamie Foxx) during this time, which is shortly before the advent of the Gulf War. When the United States becomes involved, Swofford is shipped out, along with his spotter, Alan Troy (Peter Sarsgaard). Facing uncertainty each day — about the war and home — the soldiers try to maintain composure.
Where to Watch: Hulu, Amazon Prime, Starz, Google Play, iTunes
Kajaki: The True Story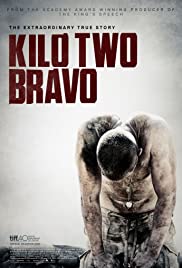 Helmand Province in Afghanistan, 2006. A company of young British soldiers encounters an unexpected, terrifying enemy: a dried-out river bed, and with every step, the possibility of an anti-personnel mine that could kill.
For the North American release the movie was called Kilo Two Bravo.
Where to Watch: Apple TV, Google Play, YouTube
Lone Survivor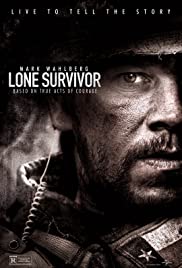 Taking place in 2005 Afghanistan, this biographical military action film has Navy SEALs Marcus Luttrell (Mark Wahlberg), Michael Murphy (Taylor Kitsch), Danny Dietz (Emile Hirsch), and Matthew "Axe" Axelson (Ben Foster) deploy on a mission of surveillance and to take out Taliban leader Ahmad Shah. Though spotted by goatherds, Luttrell and his team decide not to kill them. But one of the Afghans alerts a group of Taliban fighters to the invaders, and a terrible battle ensues, in which the SEALs find themselves hopelessly outnumbered and outgunned. m
Where to Watch: Amazon Video, iTunes, Google Play, YouTube
Memphis Belle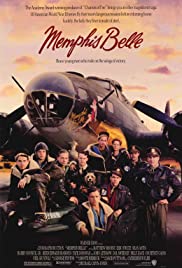 At a U.S. Army Air Force base in England, crew members of B-17 bomber Memphis Belle prepare for their 25th and final sortie into enemy German territory. Bomber Capt. Dennis Dearborn (Matthew Modine) knows the mission is a dangerous one. Still, he's under pressure from Army public relations man Lt. Col. Bruce Derringer (John Lithgow) to earn a decisive victory for the Allies. Now, the Memphis Belle prepares to take flight as apprehension and dissension grow among Dearborn's crew.
Where to Watch: Hollywood Suite, Cineplex, Apple TV, YouTube, Google Play
Platoon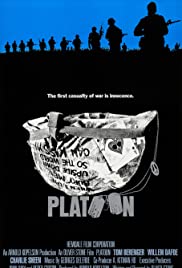 Chris Taylor (Charlie Sheen) leaves his university studies to enlist in combat duty in Vietnam in 1967. Once he's on the ground in the middle of battle, his idealism fades. Infighting in his unit between Staff Sergeant Barnes (Tom Berenger), who believes nearby villagers are harbouring Viet Cong soldiers, and Sergeant Elias (Willem Dafoe), who has a more sympathetic view of the locals, ends up pitting the soldiers against each other as well as against the enemy.
Where to Watch: Hulu, Amazon Prime, epix, Google Play, YouTube
Platoon Leader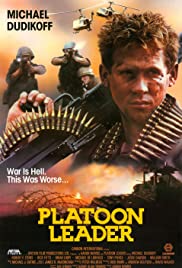 A young officer begins his first tour of duty in Vietnam only to find his men worn down and cynical about the war. Can he earn their respect?
Where to Watch: DIRECTV
Schindler's List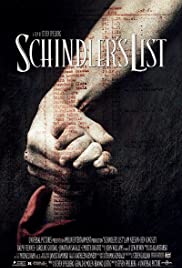 Businessman Oskar Schindler (Liam Neeson) arrives in Krakow in 1939, ready to make his fortune from World War II, which has just started. After joining the Nazi party primarily for political expediency, he staffs his factory with Jewish workers for similarly pragmatic reasons. When the SS begins exterminating Jews in the Krakow ghetto, Schindler arranges to have his workers protected to keep his factory in operation, but soon realizes that in so doing, he is also saving innocent lives.
Where to Watch: Hulu, SHOWTIME, Amazon Prime, Google Play, YouTube, iTunes
Sergeant York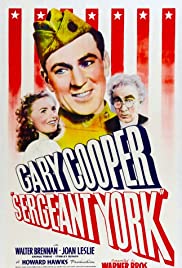 Prize-winning Tennessee marksman Alvin York (Gary Cooper), a recent convert to Christianity, finds himself torn between his non-violent beliefs and his desire to serve his country when recruited to fight in World War I. Kindly, Major Buxton (Stanley Ridges) convinces York to engage in battle, where the pacifist's prowess with a rifle earns him honours as he continues to struggle with his decision to kill. Howard Hawks directs this adaptation of the real York's memoirs.
Where to Watch: iTunes, Google Play, YouTube
Strategic Air Command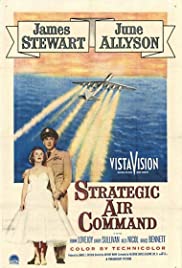 This movie depicts the saga of the US Air Force special bomber unit during the Cold War era. A professional baseball player is recalled to military service because of the expert flying skills he acquired during World War II. Although the athlete and his wife are both reluctant to give up civilian life, both come to realize the importance of the defence mission. The film features spectacular aerial footage of big bombers on manoeuvres.
Where to Watch: Google Play Movies, iTunes, Microsoft Store, YouTube, Amazon Video, Google Play Movies, Microsoft Store, Amazon Video online.
The Big Red One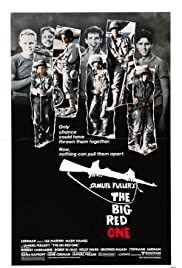 Having previously fought in World War I, an unnamed sergeant (Lee Marvin) now leads soldiers of the U.S. First Infantry Division through World War II. His men include conflicted marksman Pvt. Griff (Mark Hamill), pulp novel writer Pvt. Zab (Robert Carradine), Sicilian Pvt. Vinci (Bobby Di Cicco) and medic Pvt. Johnson (Kelly Ward). The soldiers adapt to the hardships of war as they see conflict in North Africa and Sicily, participate in the D-Day landings, and liberate a Nazi concentration camp.
Where to Watch: Google Play, YouTube
The Cockleshell Heroes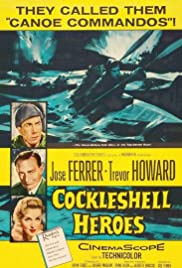 Maj. Stringer (Jose Ferrer) needs to assemble a crack squad of British Royal Marines for a highly unusual mission. Though Capt. Thompson (Trevor Howard) is extremely skeptical, he dutifully helps his new superior recruit and trains the needed men. Their audacious plan involves transporting a small group of soldiers by submarine to the coast of occupied France, where they will kayak along an estuary into a Nazi shipyard and commit sabotage. Chances for success are minimal.
Where to Watch: Amazon, YouTube, Google Play
The Cruel Sea
Despite his guilt over a recent harrowing sea battle in which many of his men were lost, Lt. Cmdr. George Ericson (Jack Hawkins) is assigned to helm the new H.M.S. Compass Rose with the help of steadfast seaman Lt. Lockhart (Donald Sinden). When the small vessel is sent to escort convoys of ships fighting German U-boats in the North Atlantic, the mettle of the novice crew is tested by the weather, the turbulent sea, and enemy attacks — one of which nearly destroys the Compass Rose.
Where to Watch: iTunes, Google Play
The Enemy Below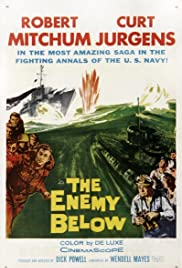 During the Battle of the Atlantic in World War II, two equally able captains on opposing sides square off in a life-and-death game of tactical maneuvering. American Capt. Murrell (Robert Mitchum) helms the destroyer, USS Haynes, while his Nazi counterpart, Von Stolberg (Curt Jurgens), commands a German U-boat. As both men follow their orders, they push their crews to great lengths to achieve victory. Throughout the intense battle, a respect develops among enemies.
Where to Watch: Cineplex, YouTube, Google Play
To Hell and Back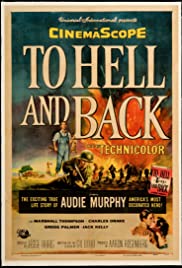 Young Audie Murphy's (playing himself) father abandons his large family, leaving Audie becoming the primary breadwinner. When World War II breaks out, Murphy wants to enlist but looks too young and small to make a good fighter. Nevertheless, admitted as an infantryman by the Army, Murphy proves a courageous soldier. Based on Murphy's life, the film re-enacts his many battles, including the ultimate feat that earned him a Congressional Medal of Honor: single-handedly turning back a German attack.
Where to Watch: Only available to buy
Wild Geese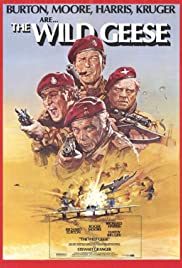 A tale of a team of crack mercenaries brought out of retirement to help rescue a kidnapped African leader. While the `Wild Geese' are fighting and dying in the African sun, sinister figures in the corridors of power are working to seal their fate.
Where to Watch: Fandor, FlixFling, Amazon Prime Video, Tubi TV
We Were Soldiers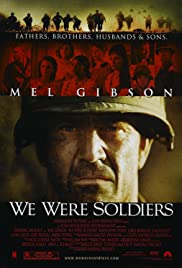 Based upon the best-selling book "We Were Soldiers Once … and Young" by Lt. Gen. Harold G. Moore (Ret.) and journalist Joseph L. Galloway, this compelling war drama depicts the true story of the first major battle between the United States and North Vietnamese forces. It is a film about uncommon valor and nobility under fire, loyalty among soldiers, and the heroism and sacrifice of men and women both at home and abroad.
Where to Watch: Amazon
Whiskey Tango Foxtrot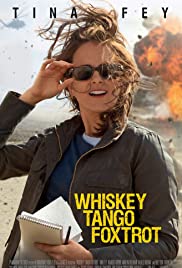 In 2002, cable news producer Kim Barker (Tina Fey) decided to shake up her routine by taking a daring new assignment in Kabul, Afghanistan. Dislodged from her comfortable American lifestyle, Barker finds herself in the middle of an out-of-control war zone. Luckily, she meets Tanya Vanderpoel (Margot Robbie), a fellow journalist who takes the shell-shocked reporter under her wing. Amid the militants, warlords and night-time partying, Barker discovers the key to becoming a successful correspondent.
Where to Watch: Hulu, Google Play, Cineplex, YouTube, Amazon, Apple TV
Zero Dark Thirty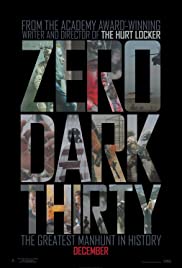 Following the terrorist attacks of Sept. 11, 2001, Osama bin Laden becomes one of the most-wanted men on the planet. The worldwide manhunt for the terrorist leader occupies the resources and attention of two U.S. presidential administrations. Ultimately, it is the work of a dedicated female operative (Jessica Chastain) that proves instrumental in finally locating bin Laden. In May 2011, Navy SEALs launched a nighttime strike, killing bin Laden in his compound in Abbottabad, Pakistan.
Where to Watch: Netflix, Cineplex, YouTube, Apple TV, Google Play
Zulu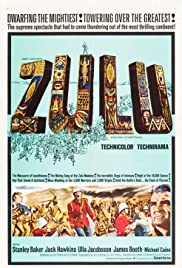 In 1879, the Zulu nation's hands British colonial forces a resounding defeat in battle. A nearby regiment of the British Army takes over a station run by a missionary (Jack Hawkins) and his daughter (Ulla Jacobsson) as a supply depot and hospital under the command of Lieutenant John Chard (Stanley Baker) and his subordinate Gonville Bromhead (Michael Caine). Unable to abandon their wounded soldiers even in dire circumstances, the regiment defends their station against the Zulu warriors.
Where to Watch: Hoopla, Tubi TV, Flix Fling, Cineplex