Operation RENDER SAFE designated as a Special Duty Operation
Above images: Left, q team of Royal New Zealand Navy and Royal Canadian Navy divers use a 75mm unexploded projectile to mark the location of a 100 lb unexploded air-dropped bomb near Aeaun Island in the Solomon Islands on 24 September, 2016. Right, Royal Solomon Islands Police Force Sergeant Morris Ale (left) and Canadian Army soldier Sergeant Steven Krose lift unexploded munitions to be X-rayed during Operation RENDER SAFE 2016 in the Solomon Islands, September 2016. Photos courtesy of the Australian Defence Force.
Operation RENDER SAFE has been designated as a Special Duty Operation to allow Veterans of the tour to qualify for the Veterans Well-Being Act.
According to CANFORGEN 025/23, on Sept. 16, 2022, the Minister of National Defence approved the new designation.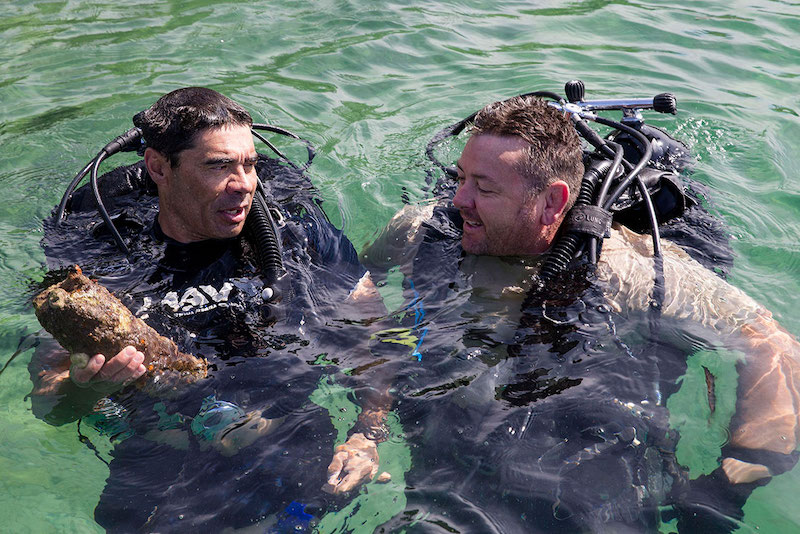 The designation is in effect retroactively from Oct. 31, 2013. CAF personnel have contributed to this mission three times, in 2013, 2014 and 2016.
"Base/Wing/Unit orderly room staffs are responsible for the inputting into HRMS all data pertaining to a member's posting/attach-posting to a SDA or SDO and related training, travel, and leave," stated the CANFORGEN.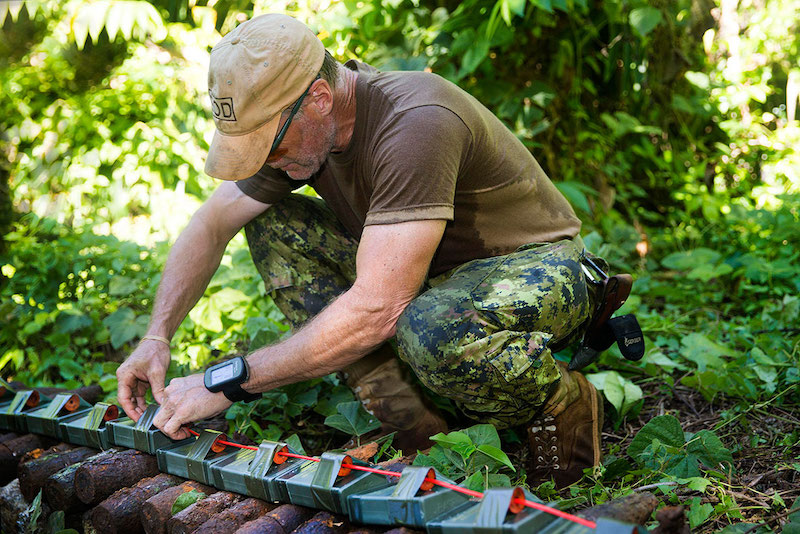 About Operation RENDER SAFE
Led by the Australian Defence Force, Operation RENDER SAFE is a mission to clear explosive remnants of war from the Solomon Islands. The CAF has taken part in this operation since 2013.
Countries on this operation not only ensure that the area is safe for local residents to live in, but the operation also ensures that "disreputable groups" do not have access to those explosives.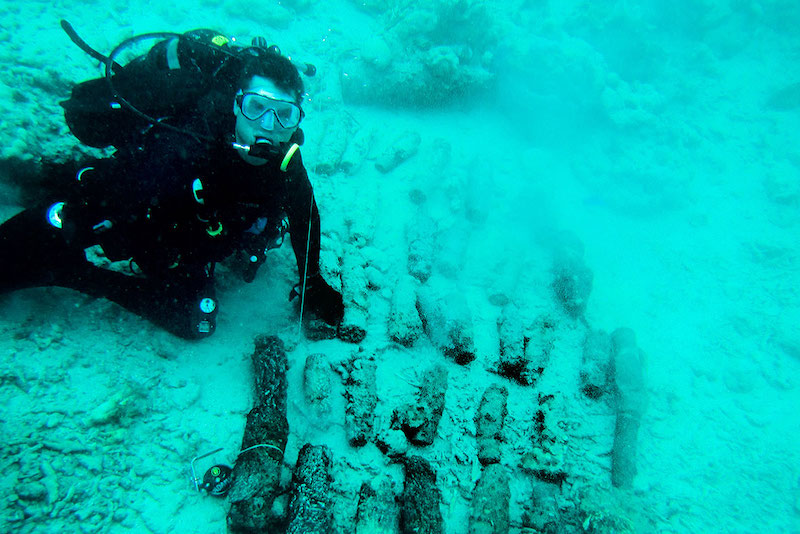 12,164 Pieces of Ordnance Cleared
In 2013 alone, the CAF and international partners cleared 12,164 pieces of ordnance. In addition, Canadians were responsible for disposing of more than 2,800 items, according to the Department of National Defence website.
Fast forward a few years, in 2016, "international partners cleared 2,584 explosives weighing more than 18 tonnes. Of those, Canadians cleared 747 explosives weighing more than three tonnes," stated the DND website.