Op OPEN SPIRIT designated Special Duty
Above image: A Royal Canadian Navy clearance diver from the Fleet Diving Unit (Atlantic) returns to the Zodiac watercraft during Operation OPEN SPIRIT near Muhu Island, Estonia, on May 21, 2018. Photo by: Cpl Desiree T. Bourdon, Operation OPEN SPIRIT. Image courtesy of the CAF. 
Operation OPEN SPIRIT has been designated as a Special Duty Operation to allow Veterans of the tour to qualify for the Veterans Well-Being Act.
According to CANFORGEN 028/23, on Sept. 16, 2022, the Minister of National Defence approved the new designation.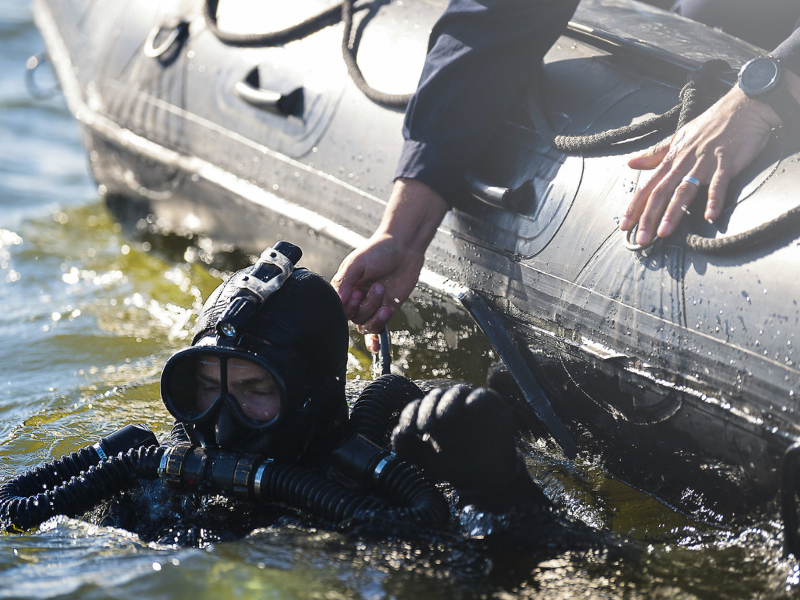 Details Regarding Designation
The designation is in effect retroactively until April 1, 2014.
"Base/Wing/Unit, orderly room staffs, are responsible for the inputting into HRMS all data pertaining to a member's posting/attach-posting to a SDA or SDO and related training, travel and leave," stated the CANFORGEN.
Force Generators have been given the duty to identify, in their orders, for Special Duty Service "as accurately as possible" the date of commencement of training for service in a SDA/SDO.

"The date should coincide with the date upon which all personnel attached to the tasked formation units or sub-units for the operation are directed to report," added the CANFORGEN.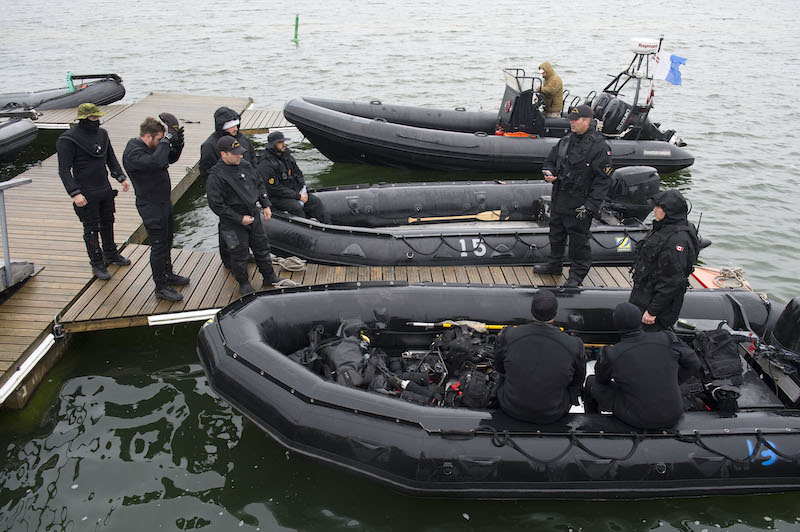 Operation OPEN SPIRIT
Since 2014, members of the Royal Canadian Navy, including clearance divers and support personnel, have taken part in Operation OPEN SPIRIT. The operation was suspended during the COVID-19 pandemic.
These RCN members are tasked with the important mission of clearing explosive remnants of war in the Baltic Sea. The operation is hosted annually by a different Baltic nation: Latvia, Lithuania, and Estonia.
Typically, 10-15 clearance divers are deployed on the operation. According to the CAF, the dive team works with partner nations to find mines in the water.
Once an explosive material is found, the deployed members will countermine it, meaning they will conduct a controlled detonation. Over the years, the team has countermined eight ordinances and identified 15 mines.