An experience to remember at the Warrior Games
On Friday, June 21st, competition officially began at the U.S. Department of Defense 2019 Warrior Games in Tampa, Florida. As a group of six Team Canada members headed out in the early morning to Eagles Golf Course, Marcel Moreau was getting ready to do something he'd never done before. 
"It was the first time caddying for my daughter and it was an incredible experience. I think I enjoyed the golf competition, and the entire Warrior Games, just as much as she did."   Marcel Moreau
 Two years prior, at the 2017 Invictus Games, Marcel had been one of Team Canada's athletes and his daughter, Captain (retired) Kristina Moreau, had been part of the contingent cheering him on. Now the roles were reversed.  
"It was extraordinary to be able to be with my daughter in Tampa, to relive my Invictus journey through the Warrior Games, and to support my daughter who was my inspiration in Toronto. It was an experience I will cherish forever."
His daughter, Kristina, almost didn't make it to the Games.
"Honestly, I applied because my kids and my dad wanted me to. I was afraid I wouldn't be good enough. I know that the goal of the Games is to get people back into sports and to try new things, but I didn't want to disappoint," said Kristina. "Now I realize, the only disappointment would have been if I hadn't applied. I also wanted to set an example for my kids – to teach them not to give up because you're scared, to play not just to win but for the sheer enjoyment, and to never give up and enjoy the journey."
Marcel was hesitant about attending the Games as well.
"I didn't know how I would be accepted as a family member, but my fears were quickly put to rest. The team made me feel like I belonged from the start and even adopted me as a sort of mascot and team dad." 
As Kristina put it: "When I was supporting my dad in Toronto, our whole family was treated like gold. It's part of recognizing the sacrifices that military families make and thanking them for that. I wanted my dad to have that experience too."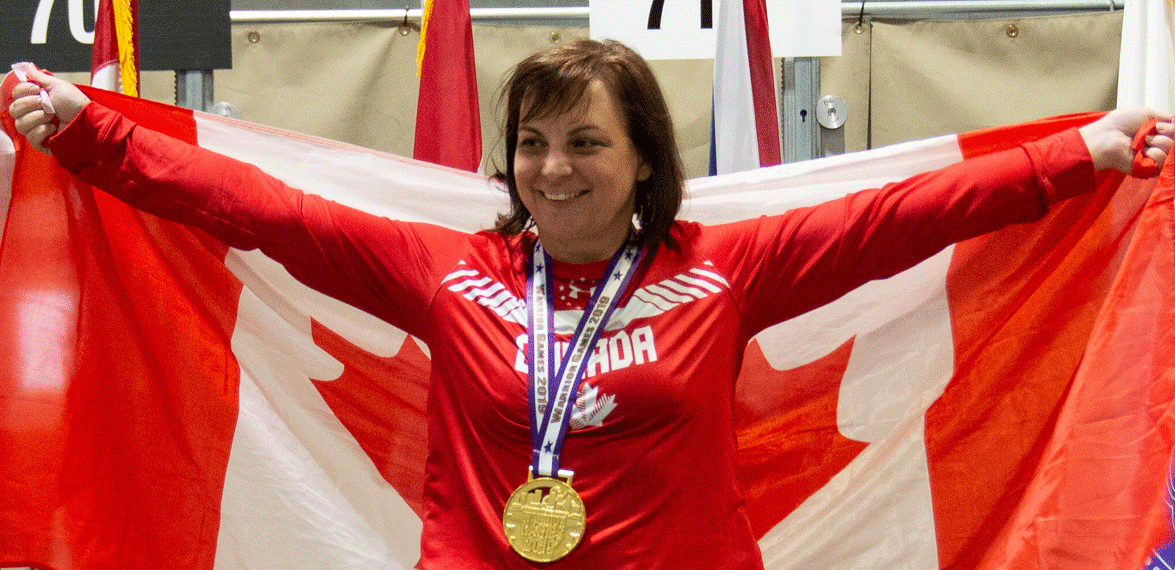 Added Marcel: "Any athlete that has the opportunity to bring their loved ones along to the Games should take advantage of it. It's the ultimate as a family to go through a journey like this together. It's brought us all closer together." 
It didn't hurt that as a caddy, Marcel had the opportunity to see Kristina and her teammates win gold in team golf and, later in the Games, to see her win gold again in the air rifle shooting competition. 
"I had no expectation of winning gold," said Kristina. "All the sports I competed in were new to me. I'd never shot an air rifle, played wheelchair basketball, or gotten on an indoor rowing machine until our training camp in March, and had only played two games of golf before the Games. Our tremendous volunteer coaches and my teammates got me ready.  I simply did my best and had fun."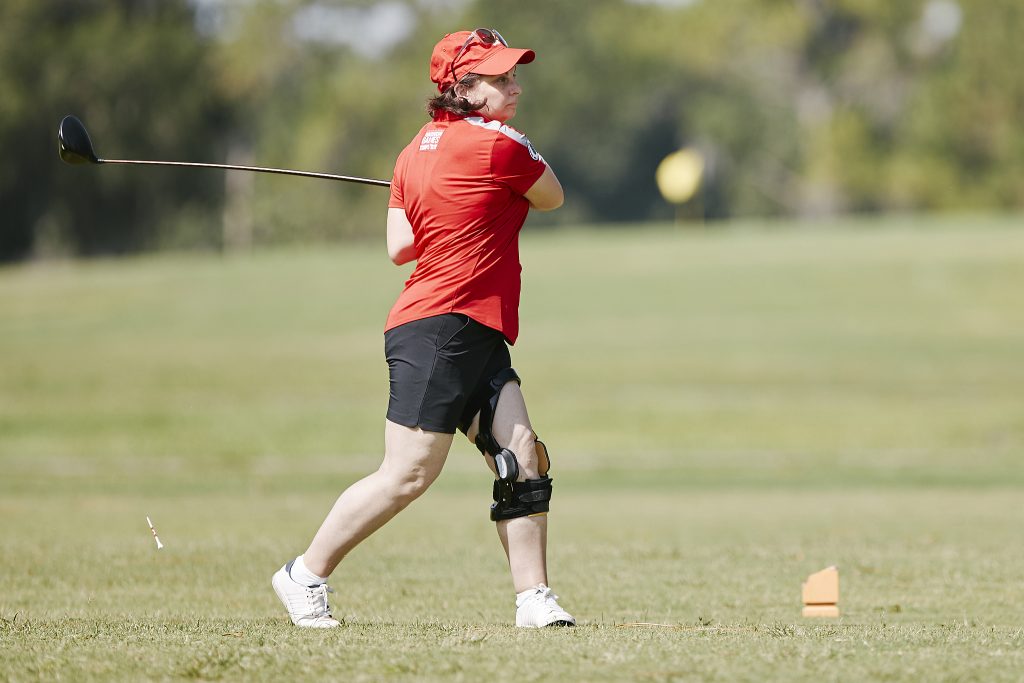 As rewarding as the podium was, these Games were about so much more than medals for this father and daughter.
"It's been a while since I've teared up. I'm a little rough on the outside, but I'm a very emotional person inside," said Marcel. "When I saw Kristina competing out there, I couldn't hide my emotions. It's priceless because, in the not-too-distant past, feelings weren't a part of my vocabulary. For both Kristina and I, these Games have brought a range of feelings back. The Warrior Games have been an amazing, healing experience and have confirmed for both of us… that we're on the right track."  
Written by, Kelly Boyden