A great place to transition into a new career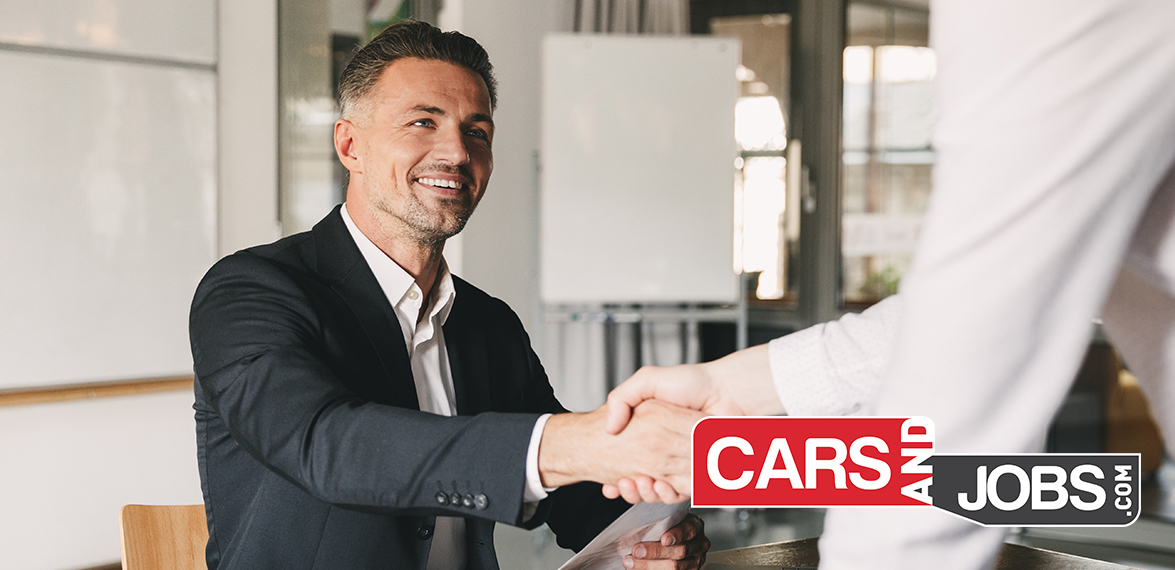 Sustained industry growth and opportunities for advancement make auto dealerships a top workplace for veterans.
According to a national survey, what millennials seek in an employment setting match attributes found in auto dealership workplaces – findings that are also relevant to women and men with military experience.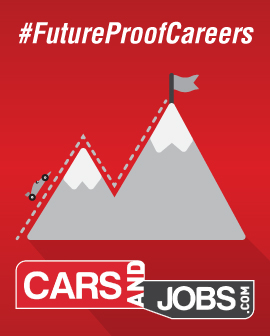 Recently, the national Cars and Jobs program released the findings of a cross country survey of Canadian millennials (those currently aged 18 to 38), revealing that being at the forefront of technological advancement, industry growth potential, and diverse opportunities for advancement are all significant factors when are considering employers.
"Since unemployment in Canada is at its lowest level in four decades, it's critical for employers to highlight their competitive advantages," said Astrid Mauger, Marketing Specialist at the Canadian Automobile Dealers Association (CADA). "These survey results reveal that the workplace attributes found at auto dealerships are very much in line with what millennials job seekers desire in a workplace."
The survey, commissioned by CADA, was conducted with 2,000 Canadian millennials by Abacus Data in the summer of 2019.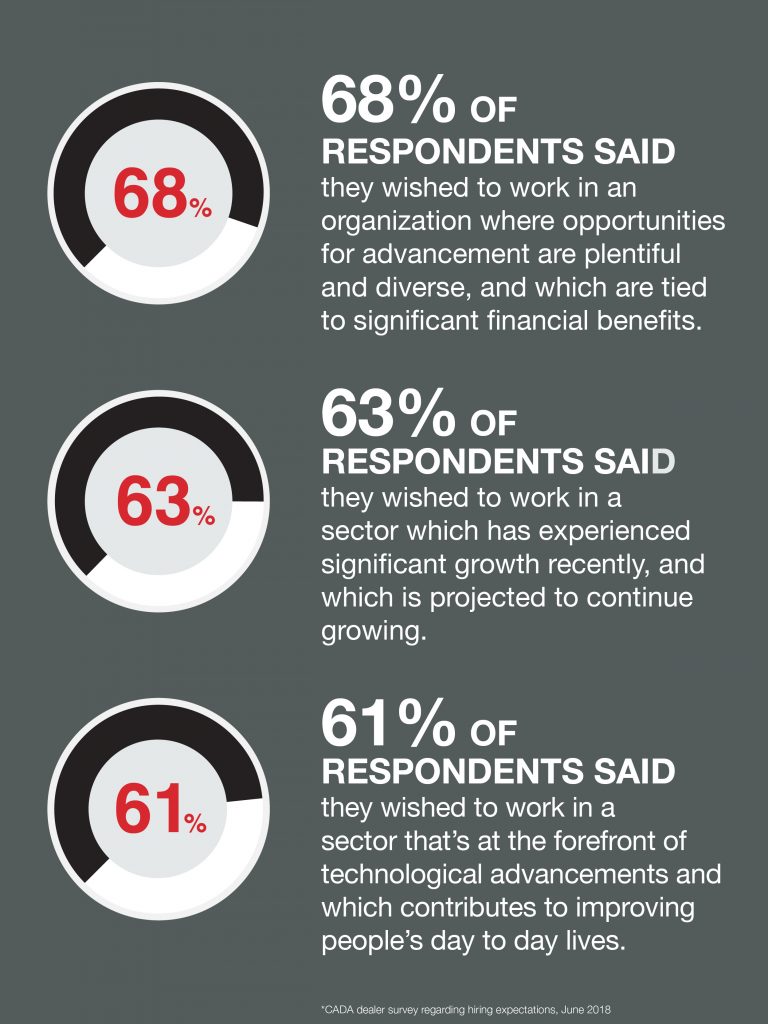 Dealers seeking veterans' skills and experience
 So why is this relevant to those currently serving in the Canadian military, or to veterans? Mauger says that dealerships across Canada are very keen to hire women and men with military experience, since many of their skills are transferable to the auto sector.

Mauger said that job seekers are often surprised to hear about the diversity of careers that exist within dealerships, but that perception is beginning to change.
The retail automotive sector offers a variety of job options that build on the skills and drive Canadian veterans already have. Dealers seek team players who are strong learners, have positive attitudes, and who can adapt to changing environments. Both the experience and abilities of veterans give them a unique set of qualifications that are perfectly suited for employment in Canada's retail automotive market.
What kind of jobs can be found at dealerships? Of course, dealers are always looking to hire strong salespeople and automotive technicians. But what most don't know is that they also need to fill positions related to marketing, finance, accounting, graphic design, bookkeeping and management – jobs that are critical to the growth of the business.
Joining the industry is now easier than ever. The Cars and Jobs program aims to promote the wealth of interesting and well-paying jobs that exist at the over 3,200 auto dealerships throughout Canada.
The Cars and Jobs platform easily connects workers with career opportunities in or outside of their communities, and provides relevant career training and search advice, as well as offering helpful careers for now, and well into the future.
Find your next great career at CarsandJobs.com.