Team Canada Set for 2023 Invictus Games Düsseldorf
With a dash of nervousness and a palpable excitement, Team Canada's 31-person contingent is just weeks out from the 2023 Invictus Games Dusseldorf.
"It's a good mix of terrified and excited, and I think that's a healthy mix," said Alaina Mundy, this year's Invictus Co-Captain.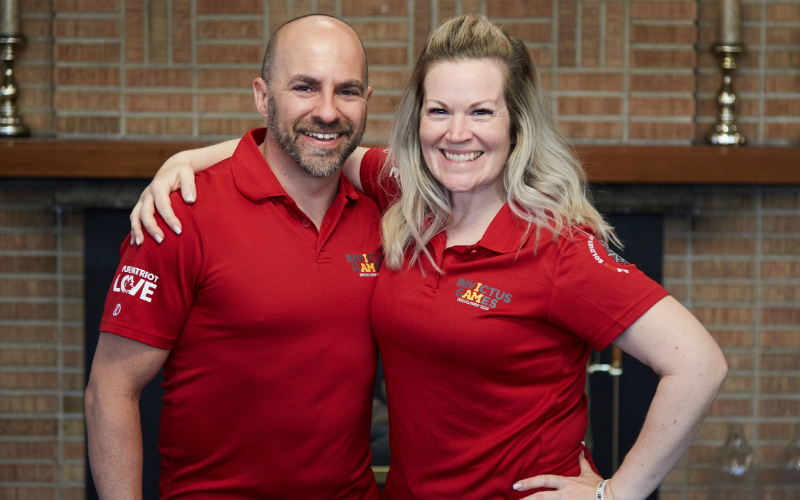 This year's team comprises 12 Canadian Armed Forces (CAF) members and 19 Veterans who have acquired a physical or mental illness during their service. They will take part in ten sports that include archery, cycling, athletics, indoor rowing, powerlifting, sitting volleyball, swimming, wheelchair basketball, wheelchair rugby and, for the first time, table tennis.
Despite their stellar athletic skills, the team truly draws its strength from overcoming their personal struggles, treading through their journey to recovery and pulling each other to success along the way.
According to Bernard Caissie, this year's other Co-Captain, the team is exemplary at showing their support and love for one another.
"It's true, brothers and sisters in arms," said Caissie.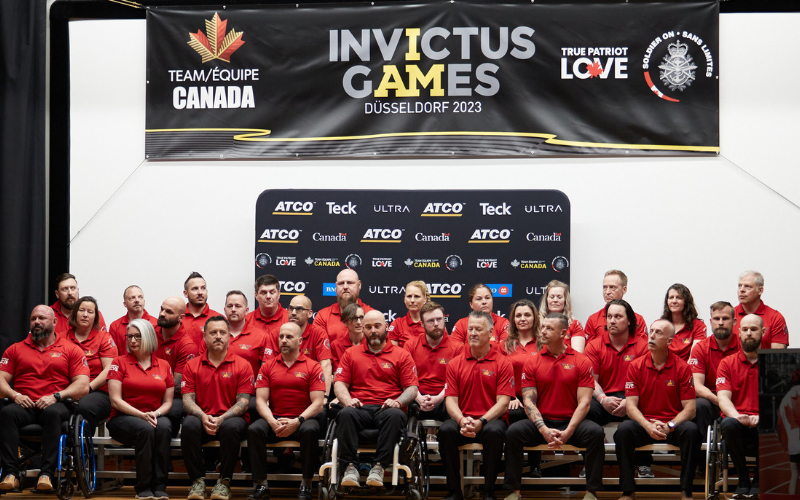 A team that instantly gelled
Co-captains Caissie and Mundy agree on the fact that the team immediately came together.
"We have awesome human beings on the team. We gelled right away," said Caissie.
Mundy echoes the sentiment of her co-captain, saying this year's team is the best Invictus team that came together immediately.
"Within just a few days, like within no time at all, we knit together. Some of us even at the airport before we flew out," noted Mundy.
Because of the team's camaraderie, both Mundy and Caissie take their roles as captains seriously and are always there to support each other and their team.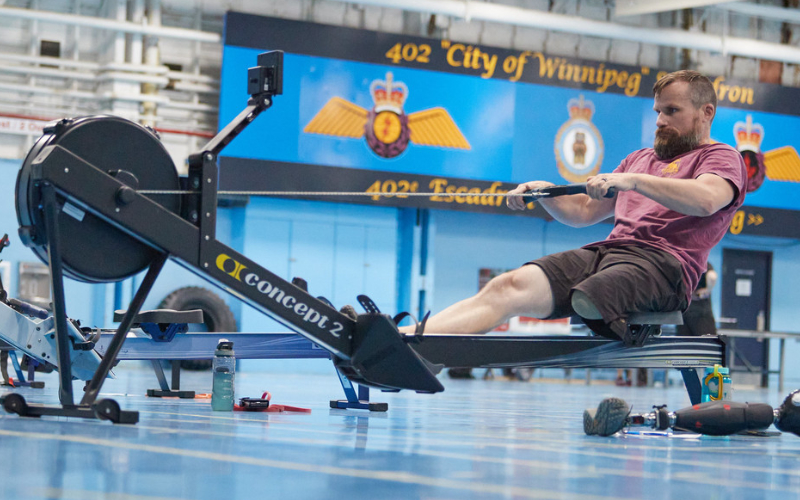 Supporting the team
Mundy and Caissie learned they would serve as this year's team co-captains in May after the second training camp. And since then, the pair have taken their advocacy responsibility seriously.
"We want to do everything to empower them and to give them the tools and space and environment they need," commented Caissie.
The two see their role almost as a thermometer to check the team's temperature and speak up when needed.
"Our job is to listen and understand. As representatives of Team Canada, we strive to ensure that every individual's voice is heard and valued" said Mundy, who directs any concerns to team management.
In recent months, after speaking to team management about the palpable nervousness in the team, the captains brought in several former Invictus athletes to talk about their experiences.
"We know some of them are still struggling. We're all in different places in our journey, but we're all there to support each other," said Caissie.

Taking their role one step further, the captains hope to make an Invictus Games handbook post-games for future Invictus teams and captains.
Their roles as captains have also proven an asset in their own personal journeys of recovery.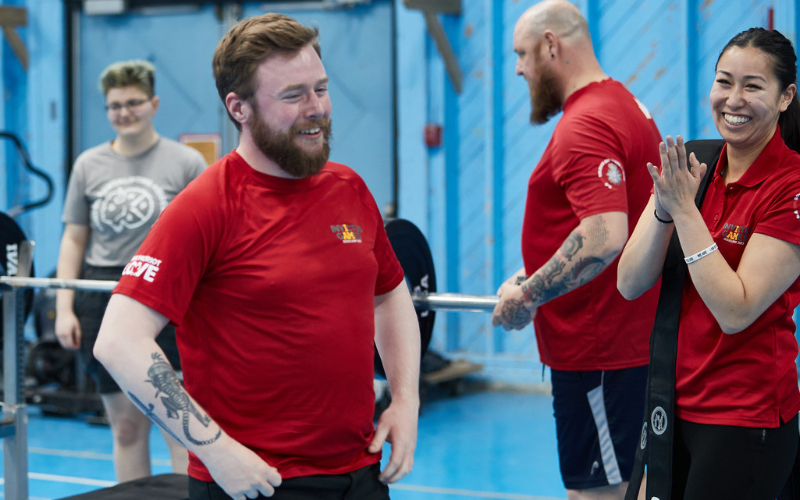 Illustrious career to Invictus Captain
Caissie serves as an intelligence officer in the Army. Looking back at his career, he feels very fortunate, calling it an "illustrious career."
Caissie has also been battling severe anxiety, depression and Post Traumatic Stress Disorder and sees his Invictus journey as a validation of his recovery. Being named co-captain just furthered this belief.
"It was a culmination…it was a perfect ending and start of a new era. It was a chance to inspire others to get involved as well and to show our teammates that there is a life and something else beyond their career," commented Caissie.
He will be taking part in Cycling, Track and Field, and Wheelchair Basketball in Dusseldorf.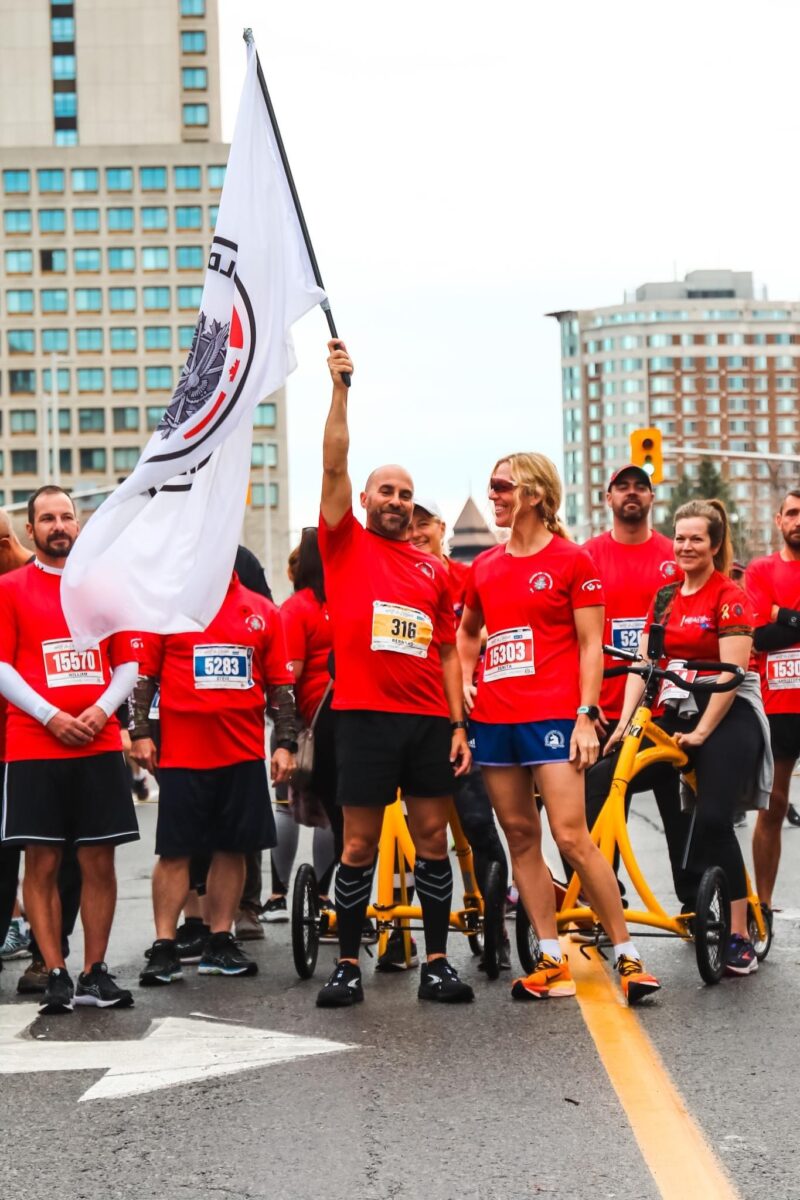 Recovery from a difficult diagnosis
As a 3rd generation Army brat, Mundy was ambitiously on a "vertical" career path in the military. After joining in 2002 as a private, she became a Major only 13 years later. However, in 2020, she was told the difficult news that she had Multiple Sclerosis.
"I was in shock, and it was hard," said Mundy, who remembers grieving the diagnosis.
Joining the Invictus team, however, gave Mundy new life, noting it renewed confidence in herself, her leadership capability and being part of a team. It also allowed her to spread awareness of invisible injuries and her particular situation.
Considering the difficulties Mundy has endured in the last few years, becoming co-captain also felt like a validation.
"This was not a decision made in isolation. This was a decision made by coaches and executives. We know that they were watching. But to know that they were watching you and that your behaviour reflected well and well enough to take that position was everything," said Mundy.
During the Invictus Games, she will participate in cycling, running and seated volleyball.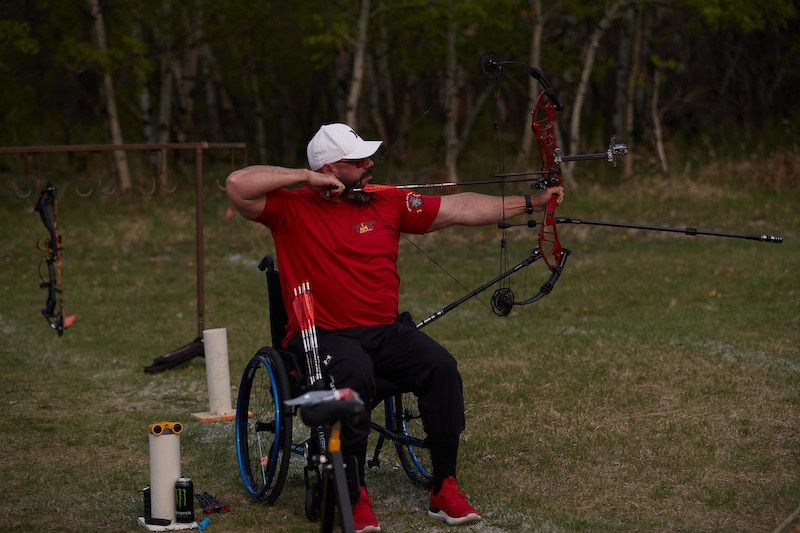 Looking ahead
With the Invictus Games coming up soon, from Sept. 9-16, the co-captains and team are looking forward to putting their best foot forward.
Although Mundy jokes the team would love more time to prepare, they are also truly ready to show off their skills to the world.
"We need to do this. It's time. We're ready. The whole team is ready," said Mundy. We're going to be the best that we can be, and compete with ourselves, and be on stage for the whole country to see, and that's what counts."