NATO Welcomes Finland, Marking 74th Anniversary
Finland became the thirty-first member of the North Atlantic Treaty Organization (NATO) this week, just in time for the organization to mark its 74th anniversary.
"…it is hard to imagine a better way of celebrating our anniversary than to have Finland becoming a full member of the Alliance," stated NATO Secretary General Jens Stoltenberg before NATO meetings on April 4.
NATO, founded on April 4, 1949, marked its anniversary this week with the backdrop of the ongoing war in Ukraine. Yet, for many, the anniversary comes at a time when the international organization's role on the world stage could not be understated.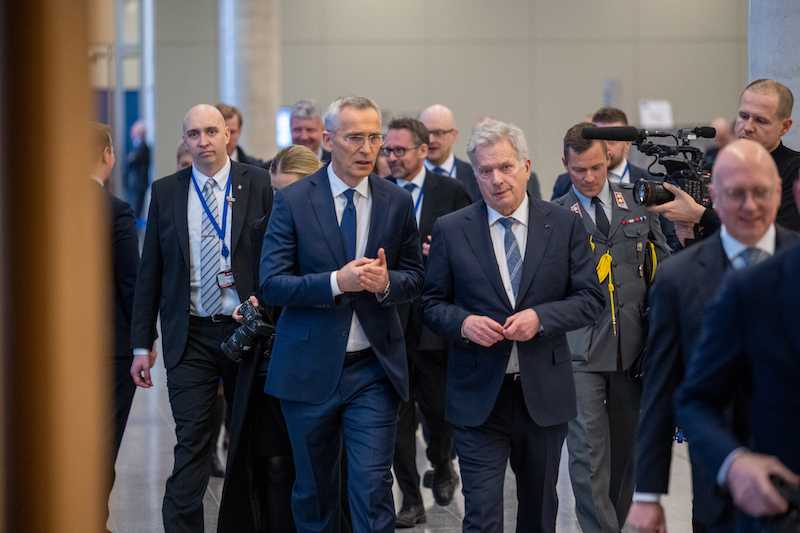 Finland's Entry: Strengthening the Alliance
Finland's entrance into the alliance is a significant development in light of Russia's ongoing war in Ukraine and tussle with NATO. It is said that Russia has been creating a military buildup in the north, close to Finland and Norway, as Finland's entrance into the Alliance is expected to strengthen NATO.
Bordering Russia, Finland's border with Russia runs approximately 1,340 km through uninhabited taiga (boreal) forests and sparsely populated rural areas.
On this crucial NATO milestone, Prime Minister Justin Trudeau issued a statement marking the event.
"Finland has long been a close friend and security partner for Canada and NATO, and today we welcome its accession to the Alliance, where it joins 30 other Allies committed to uniting their efforts for peace, security, and collective defence. Canada was the first country to ratify Finland's Accession Protocol, and we look forward to working more closely with Finland and all Allies to continue upholding the rules-based international order and responding to the security challenges of today and tomorrow," stated Trudeau.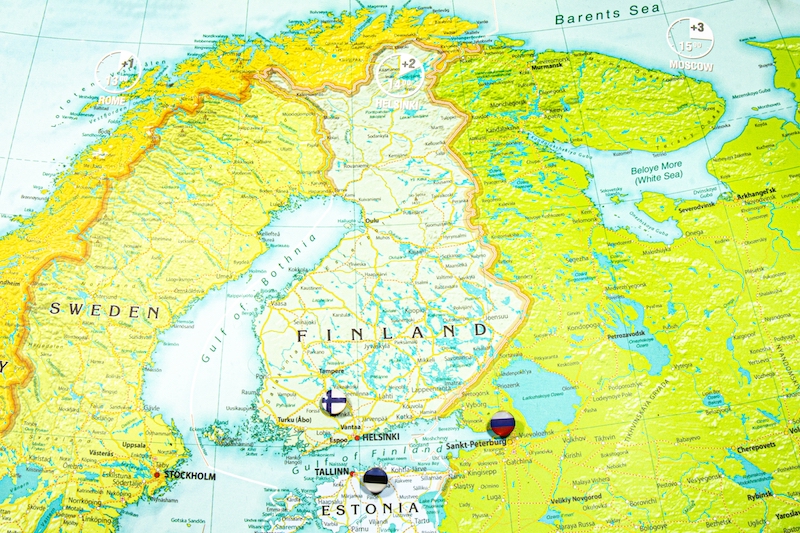 Sweden Looking to Join
Trudeau also recognized Sweden's bid to join NATO, calling on other Allies to ratify their request to join.
"Finland's NATO membership strengthens the Alliance and contributes to our collective defence. Canada also fully supports Sweden's accession to NATO. Canada calls on the remaining NATO Allies to conclude Sweden's accession process without delay, as this will further strengthen the Alliance and the security of all our people."
Coincidentally, Stoltenberg also recognized Sweden's bid to join NATO on Tuesday, noting that both Finland and Sweden decided to join NATO after Russia invaded Ukraine.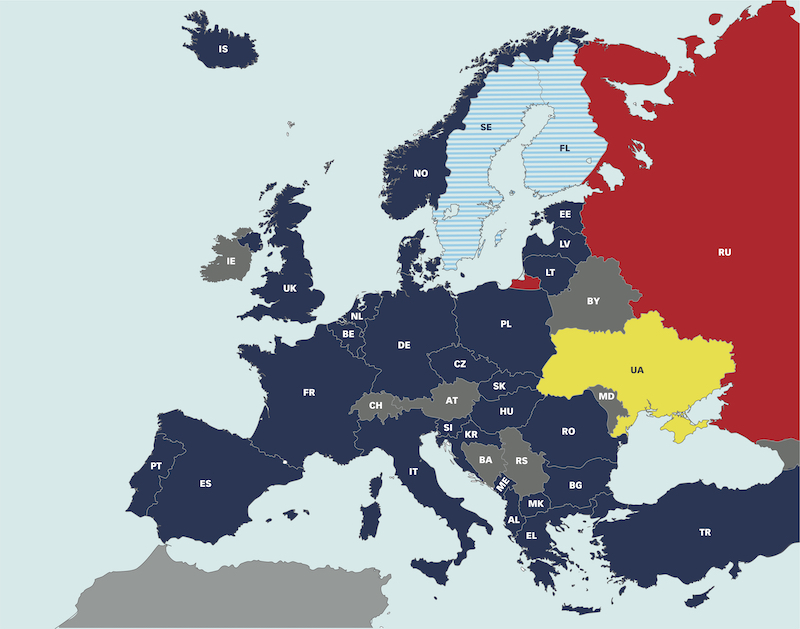 More Than He Wanted
"And it just demonstrates that when President Putin had us in the declared goal of the invasion of Ukraine, to get less NATO, he wanted less NATO along his borders, he wanted to close NATO store, no more NATO membership for any more countries in Europe. He is getting exactly the opposite. He is getting more troops, more readiness, more forces, land, sea and air in the eastern part of the Alliance. And he is getting more members, Finland today and also Sweden will become a full-fledged member of the Alliance," stated Stoltenberg.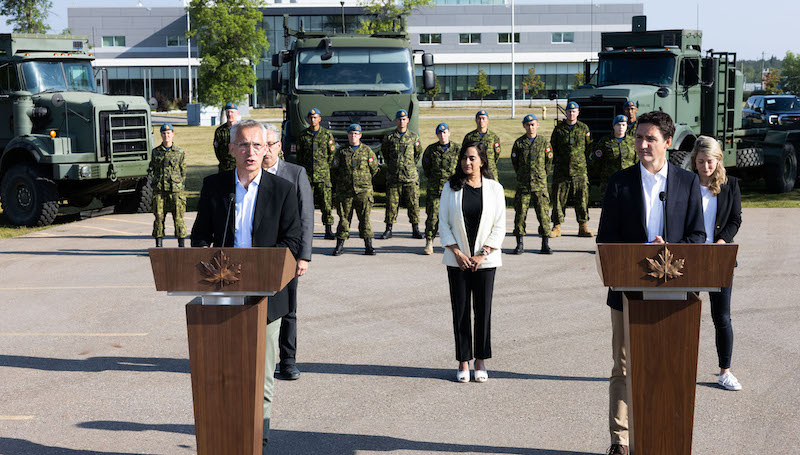 Canada and NATO
In a joint statement, Defence Minister Anita Anand and Foreign Affairs Minister Melanie Joly recognized the importance of NATO on today's world stage.
"The events of the past year, including Russia's illegal and unjustifiable war in Ukraine, have reminded us of NATO's crucial role in detecting, deterring, and countering threats in an uncertain and rapidly changing security environment. In unity with our Allies, we continue to increase the Alliance's collective defence capabilities to better promote and preserve global peace, security, and prosperity," read their statement.
The two ministers also affirmed Canada's commitment to the Alliance. They detailed a number of initiatives Canada is undertaking to support NATO, including Canada's lead of the Forward Presence Battle Group Latvia, a ten-nation multinational battlegroup.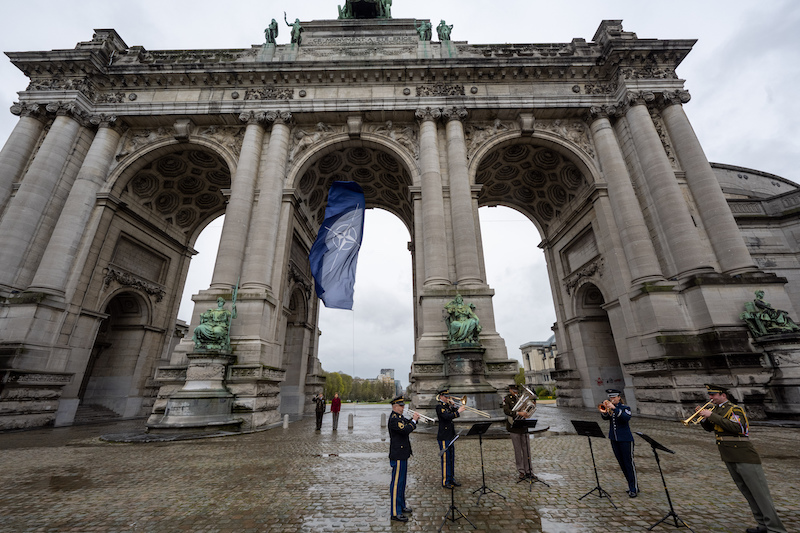 NATO and Climate Change
Canada is also working to address the impact of climate change through the launch of the NATO Climate Change and Security Centre of Excellence (CCASCOE) in Montreal.
"This ongoing initiative demonstrates our common resolve with our Allies to develop, enhance, and share knowledge on the challenges posed by climate change. Once established, the CCASCOE will facilitate the development of required capabilities and best practices to address the security impacts of climate change, with the aim of enhancing the security of Canada, NATO Allies and partners, and people around the world," read the joint statement.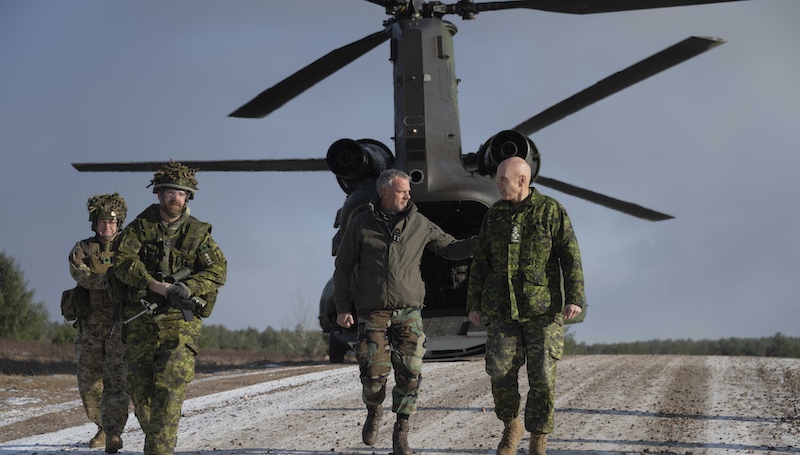 Establishing DIANA
Canada is also working with Allies to establish the NATO Defence Innovation Accelerator for the North Atlantic (DIANA). DIANA will be a "network of innovation sites in North America and Europe and looks forward to hosting the North American Regional Office of this initiative."
DIANA will foster collaboration across different sectors to help NATO stay ahead with technology.