NATO Holds Urgent Meeting Over Iraq-Iran Crisis
This morning, North Atlantic Treaty Organization (NATO) ambassadors gathered in Brussels to attend an urgent meeting convened by the head of the military alliance. The meeting was held to discuss the escalating tensions in the Middle East after the U.S. drone strike that killed Iranian general, Qassem Soleimani, on Friday.
Mission suspended
Although NATO ambassadors meet on a regular basis, this particular meeting was held to urgently discuss steps forward after training missions were suspended in Iraq. NATO Mission Iraq was suspended due to security risks.
NATO Secretary General Jens Stoltenberg spoke at a press conference after the meeting took place.
"At the meeting today, allies expressed their strong support for the fight against ISIS and for the NATO mission in Iraq. In everything that we do, the safety of our personnel is paramount. As such, we have suspended our training on the ground, and we are taking all precautions necessary to protect our people. We are keeping the situation under close review," he explained.
"For years, all allies have expressed concern about Iran's destabilizing activities in the wider Middle East region. We agree Iran must never acquire a nuclear weapon. We share concern about Iran's recent missile tests, and we are united in condemning Iran's support for a variety of different terrorist groups," added Stoltenberg.
On Sunday, Iran announced that they would no longer abide by the limits of a landmark nuclear deal, which had previously restricted their levels of uranium enrichment.
"At our meeting today, allies called for restraint and de-escalation. A new conflict would be in no one's interest. So Iran must refrain from further violence and provocations," concluded Stoltenberg.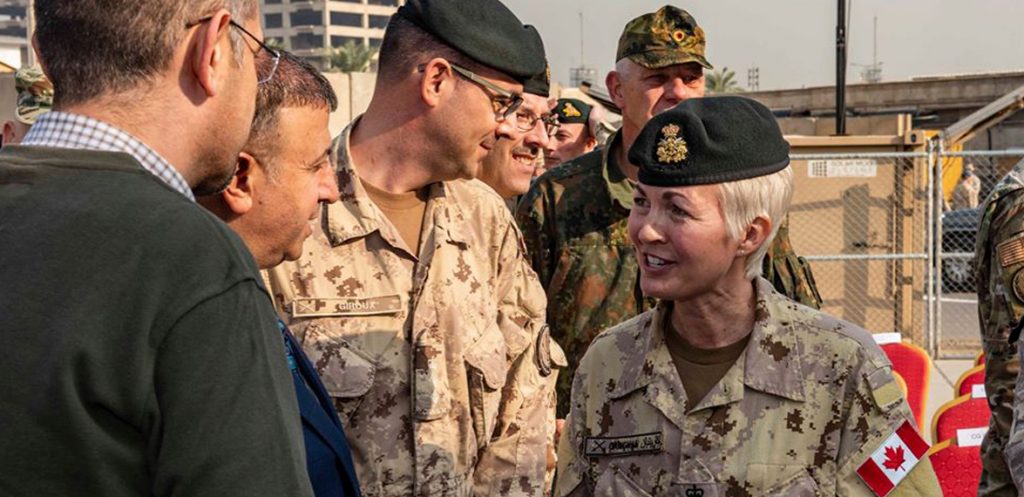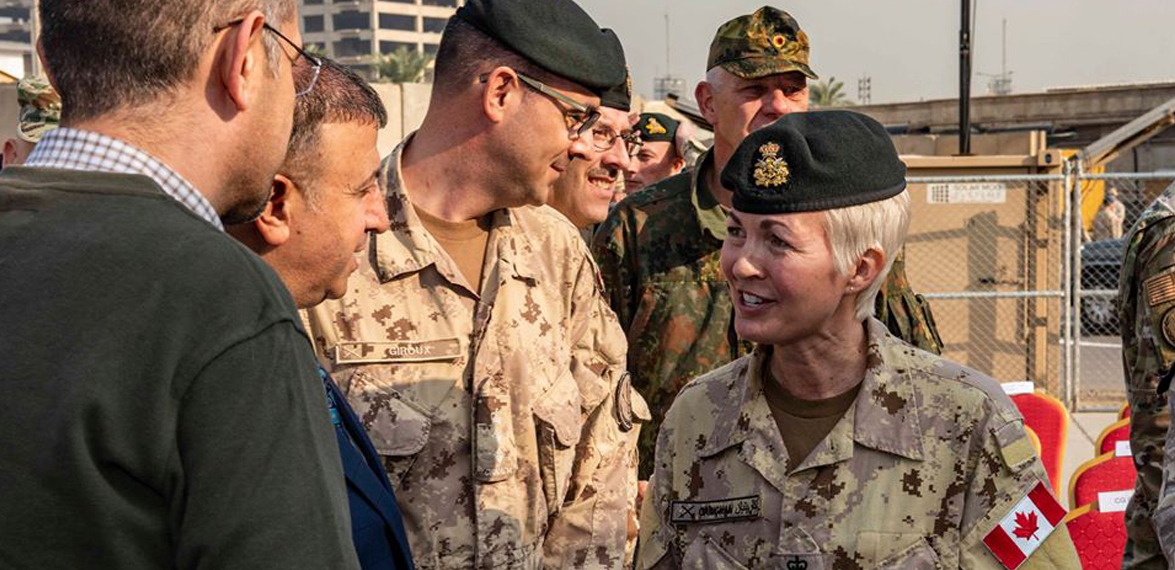 Canada to monitor situation
Todd Lane, spokesman for Canadian Defence Minister Harjit Sajjan, said in a statement on Sunday, "We continue to monitor and evaluate the situation, and remain in close coordination with our international partners. Our goal remains a united and stable Iraq, and preventing the re-emergence of Daesh."
"We are in completely uncharted territory. We don't know what will happen next, whether our forces are expelled from Iraq or not. That being said, we definitely have to prepare for that," said Thomas Juneau, a Middle East expert at the University of Ottawa.
"If the United States is asked to leave, so do we. Canada and other smaller western countries are not able to sustain a mission like this without the U.S," he added.
Canadian Troops Deployed
At present, the Government of Canada is calling for restraint from all parties involved in this global crisis. Canadians hold a significant presence in Iraq, both as part of the anti-ISIS Operation Impact and NATO Mission Iraq. Department of National Defence estimated roughly 500 Canadian Military Personnel being present in the country.
Above image: The North Atlantic Council met to address current tensions in the Middle East and implications for the NATO training mission in Iraq. Following this meeting NATO Secretary General Jens Stoltenberg shortly addressed the press. Image courtesy of NATO.