NATO Condemns Russian "so-called referenda"
North Atlantic Treaty Organization (NATO) has strongly condemned the "so-called referenda" to join Russia, called for by Moscow-backed Ukrainian separatists.
In the statement issued Thursday, Sept. 22, 2022, by the North Atlantic Council, the political decision-making body of NATO, the Council has clearly stated any territorial acquisition will be deemed illegal.
Never Recognize
"Allies do not and will never recognize Russia's illegal and illegitimate annexation of Crimea. Sham referenda in the Donetsk, Luhansk, Zaporizhzhia, and Kherson regions of Ukraine have no legitimacy and will be a blatant violation of the UN Charter. NATO Allies will not recognize their illegal and illegitimate annexation. These lands are Ukraine. We call on all states to reject Russia's blatant attempts at territorial conquest," read the statement.
Many world leaders are echoing NATO's condemnation.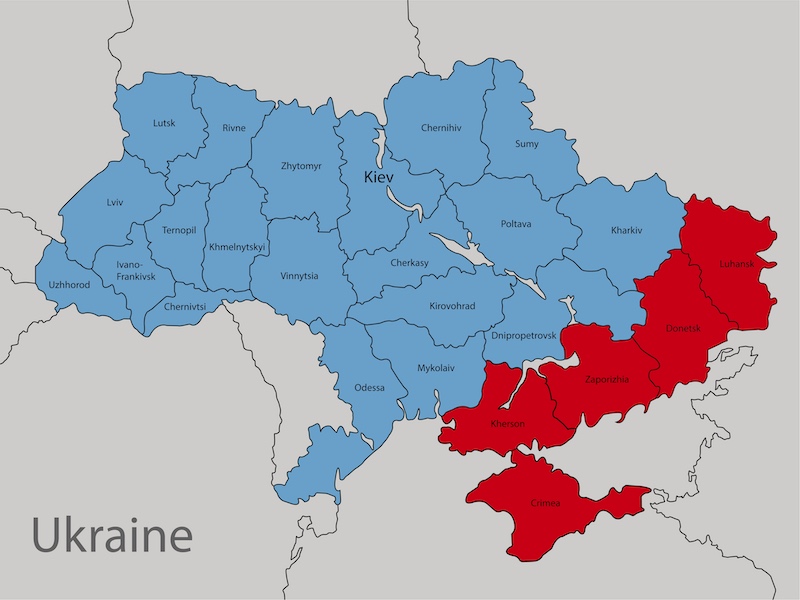 Regions Russia Claims
The referendum took place in regions where Russia has a foothold. It is supported by the supposed Donetsk People's Republic (DPR) and the Luhansk People's Republic (LPR). They held the referendums from Sept. 23 to Sept. 27. The Kherson and Zaporizhia regions also had their own votes.
While Russia does not fully control these regions, on Friday, Sept. 30, 2022, President Putin announced the illegal seizure of the four areas – noting they were now Russian territory.
According to Al Jazeera, Russia controls more than 90,000sq km, which is 15 per cent of Ukraine's total area.
"We reaffirm our unwavering support for Ukraine's independence, sovereignty, and territorial integrity within its internationally recognized borders, and for Ukraine's inherent right to self-defence. NATO Allies remain resolute in providing political and practical support to Ukraine as it continues to defend itself against Russia's aggression.
"NATO is a defensive Alliance and will continue to strive for peace, security, and stability in the whole of the Euro-Atlantic area. We stand united to defend and protect every inch of Allied territory," continued NATO's statement.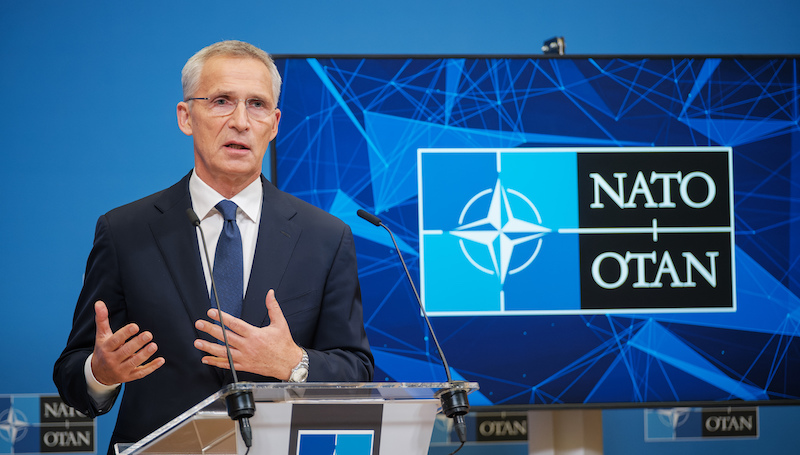 Nuclear Threats More Aggressive
The "sham" referendums are coupled with aggressive and increasing threats by Russian President Vladimir Putin to use nuclear weapons. Wednesday, Putin announced a partial mobilization in a continued escalation against Ukraine.
Putin has clearly stated he will use all means at Russia's disposal to respond to threats.
NATO has also condemned these threats in its statement.
"These Russian decisions, including on a partial military mobilisation, are a further escalation in Russia's illegal war against Ukraine. We continue to reject Russia's irresponsible nuclear rhetoric. Russia bears full responsibility for the war, the immense suffering its aggression is bringing upon the Ukrainian people, as well as the cost of its war including for the Russian people now being mobilised. Russia has it in its hands to end the conflict. Russia must immediately stop this war and withdraw from Ukraine."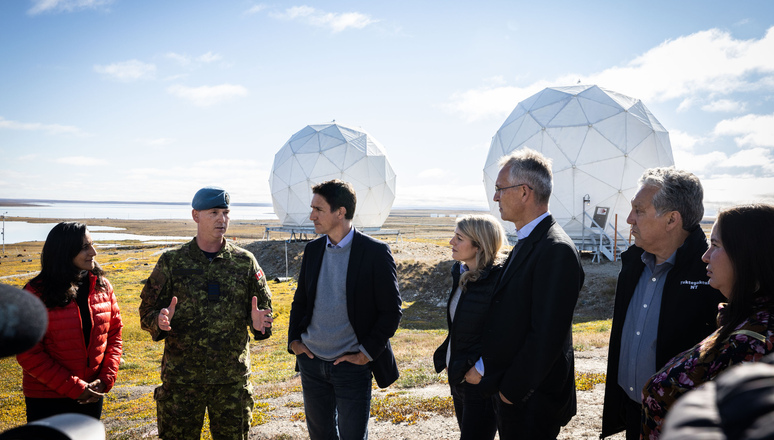 Canada Responds
Canada has also clearly condemned Russia's aggressive actions and sham referendums. Prime Minister Justin Trudeau took to Twitter to condemn Russia's actions: "Canada denounces Russia's planned 'referendums' in occupied regions of Ukraine. We will never recognize them."
Canada's Foreign Affairs Minister, Melanie Joly, also issued a statement, seconding Trudeau's sentiments.
"The sham referendums in Luhansk, Donetsk, Zaporizhzhia and Kherson are not about democracy but about a desperate attempt to legitimize conquest and limit a surging Ukrainian counteroffensive. The international community must act to protect Ukraine's sovereignty, territorial integrity and independence. We urge other countries to join in rejecting Russia's illegal attempts to steal Ukrainian lands through violence and terror. Canada has always stood with Ukraine, and we will continue to do so for as long as it takes."
"We will never recognize these sham referendums."

"We will never recognized the annexation."

🇨🇦 Canadian Foreign Minister @melaniejoly talks with @jimsciutto about Russian President Putin's claims over Russian-held territory in #Ukraine.

Watch LIVE: https://t.co/4EzrU21mlD pic.twitter.com/q8z1IjprPi

— Atlantic Council (@AtlanticCouncil) September 30, 2022
After Russia's Announcement
After President Vladimir Putin's announcement on Friday, NATO Secretary General Jens Stoltenberg again condemned Russia's attempts to annex four regions of Ukraine as "illegal and illegitimate."
Speaking to the press on Friday, Sept. 30, 2022, Secretary General underlined that NATO Allies do not and will not recognize any of the territories as part of Russia. "We call on all states to reject Russia's blatant attempts at territorial conquest," he said.
Hours after the Putin said he was annexing the four Ukrainian province the president of Ukraine Volodymyr Zelenskiy announced that Ukraine is officially applying for membership of NATO, which Canada supported.