Groundhogs predict early spring
Early spring was predicted by groundhogs across the country today as they were called upon to partake in their annual forecast for Groundhog Day.
For years, people have shown up to watch groundhogs give their predictions. However, this year because of the pandemic, these annual events were held virtually.
According to tradition, if a groundhog comes out of its hole on February 2 and sees its shadow, it will retreat into its burrow, heralding six more weeks of cold weather. No shadow indicates an early spring and foretells that spring temperatures are just around the corner.
The first to make his prediction in North America, famous groundhog Shubenacadie Sam of Nova Scotia, did not see his shadow, predicting an early spring for 2021. The event was broadcast live on Facebook to comply with COVID-19 protocols.
Whoa! No shadow to be seen through this storm! Can't wait for early spring! Do storm showers bring spring flowers? #EarlySpring #StormDay #GroundhogDay2021 pic.twitter.com/sO5gqEZl6V

— Shubenacadie Sam (@ShubenacadieSam) February 2, 2021
Ontario's Wiarton Willie did not see his shadow on Groundhog Day, hence predicting an early spring with only six more weeks of winter for 2021.
His Twitter account reported on the morning of Feb. 2, 2021, "Well folks, my prediction is official. With cloudy skies and snow falling upon us this morning in Wiarton, it was very hard to find my shadow — even with all the camera lights around! Fans of spring rejoice, an Early Spring is around the corner."
Well folks, my prediction is #official. With cloudy skies and snow falling upon us this morning in #Wiarton it was very hard to find my shadow – even with all the camera lights around! Fans of spring rejoice, an #EarlySpring is around the corner. #WiartonWillie #Wiarton pic.twitter.com/VEohypsXuU

— Wiarton Willie (@willieofficial) February 2, 2020
Mayor Janice Jackson of South Bruce Peninsula said the official declaration that "it's an early spring" in a pre-recorded video.
In Val d'Espoir on Quebec's Gaspe peninsula, Fred La Marmotte, after emerging from his miniature cabin during a live-streamed event, also predicted an early spring.
Sadly Winnipeg Wyn passed on Aug. 30, 2020. The orphaned woodchuck had been fighting an infection and was under the care of a veterinarian for a few months prior to her passing.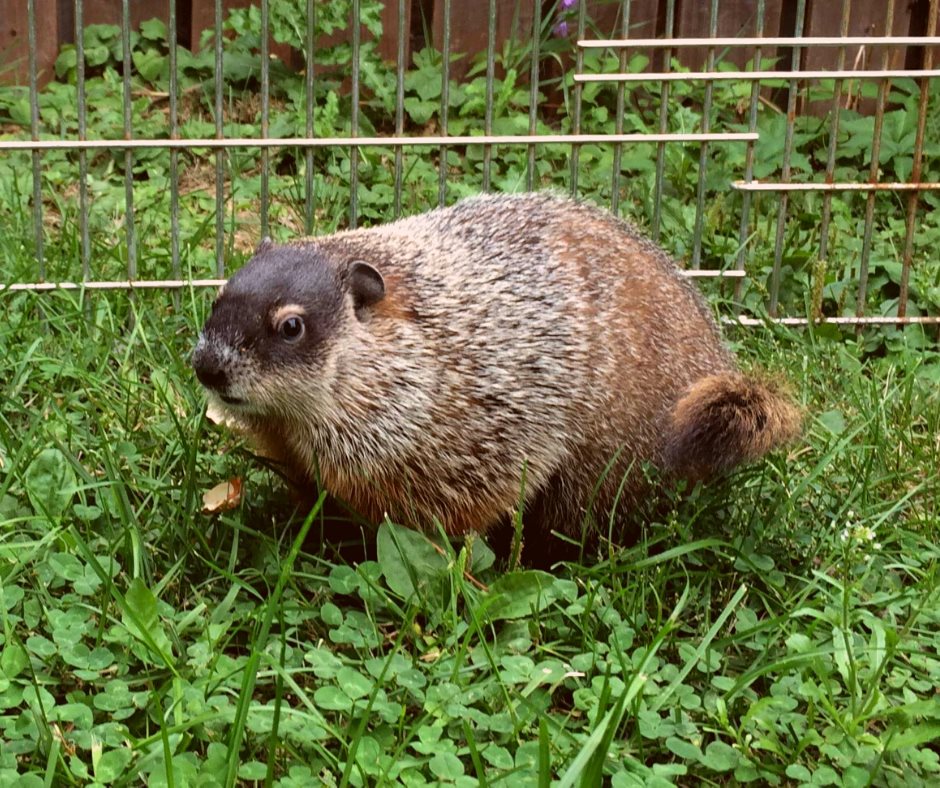 She arrived at the Prairie Wildlife Rehabilitation Centre when she was one week old. However, she could not be returned to the wild because of her curiosity towards humans.
In a Facebook post, the centre, shared "She will be sadly missed by her primary caregiver Sheila Smith and PWRC education volunteers."
Groundhog Day is said to have come from the ancient Christian tradition of Candlemas when clergy would bless and distribute candles needed for winter. The candles represent how cold the winter would be and how long it would be.
This day, February 2, was also marked Badger Day by Germans, where if a badger emerging found it to be a sunny day thereby casting a shadow, it foreboded the prolonging of winter by four more weeks.
When the Germans came to America, German settlers in Pennsylvania continued this tradition but switched from hedgehogs to groundhogs, as more of them were in the state.
The annual event of predicting the weather by watching groundhogs come out of their burrows refers back to 1887 and is attributed to German settlers in Punxsutawney, Pennsylvania.