From Journalist to Soldier: Ukraine War
Russia's invasion of Ukraine, which began more than a year ago, has created all kinds of reactions from people around the world. For the people of Ukraine, however, the war has become a defining point of their character as a nation and a defining moment in their history.
For Ukrainian journalist Pavlo Kazarin, this recognition translated into him pausing his career and taking up arms as a member of Ukraine's Armed Forces.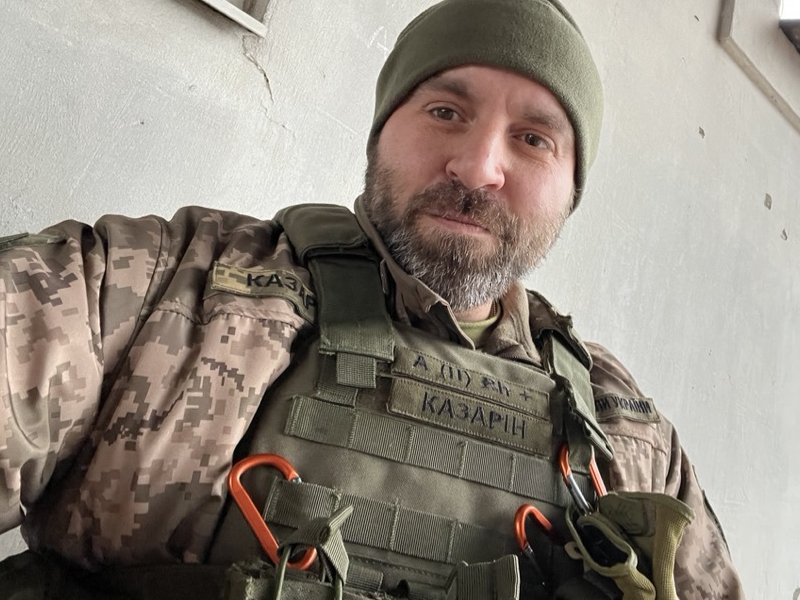 From Journalist to Frontlines
Before the war broke out, Kazarin was one of Ukraine's most celebrated journalists. He hosted a morning show, radio shows, a recipient of prestigious Ukrainian journalistic awards, and the author of the book "The Wild West of Eastern Europe."
But this prolific journalistic career came to a screeching halt when Russia invaded Ukraine in Feb. 2022. For Kazarin, originally from Crimea, the war hit especially close to home. In 2014, Russia annexed Crimea and Kazarin was left wondering if he should have done more.
"When nine years ago Russia seized the Crimean Peninsula from Ukraine, I thought, 'People don't understand what's happening; they just need it explained.' The world in general and Moscow, in particular, are mistaken if they think that Russia was welcomed in Crimea. I thought, 'If I just do my job as a journalist, the situation will resolve itself.' So I continued to write and broadcast with little effect," Kazarin wrote in an article that appeared in the NATO Review.
Haunted by the outcome of that invasion, the journalist decided to enlist on the second day of Russia's invasion of Ukraine.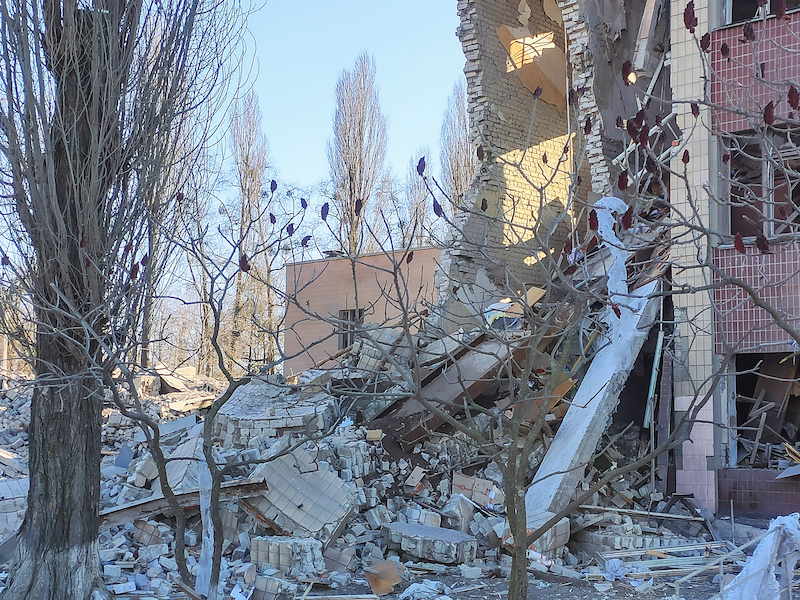 A "True People's Army"
Reflecting on one year on the frontlines, Kazarin shares with his readers how Ukraine's people have banded together from every walk of life to defend their country.
People who have joined the theatre of war were once ordinary workers and company directors, parents and their children, schoolteachers, theatre people and new university graduates. Some doctors even left their practices to share their skills on the frontlines.
"Good businesspeople make good commanders" is an expression I heard three times: first in Donetsk Oblast from a battalion commander, then near Zaporizhzhia from a recce platoon sergeant, and finally near Kharkiv from a man who was number 88 on the Forbes list of the 100 richest Ukrainians. All three of them had had businesses before the war, and all three were good commanders," noted Kazarin.
Thanks to the enthusiasm and pride of the Ukrainian people, their military has grown three times larger.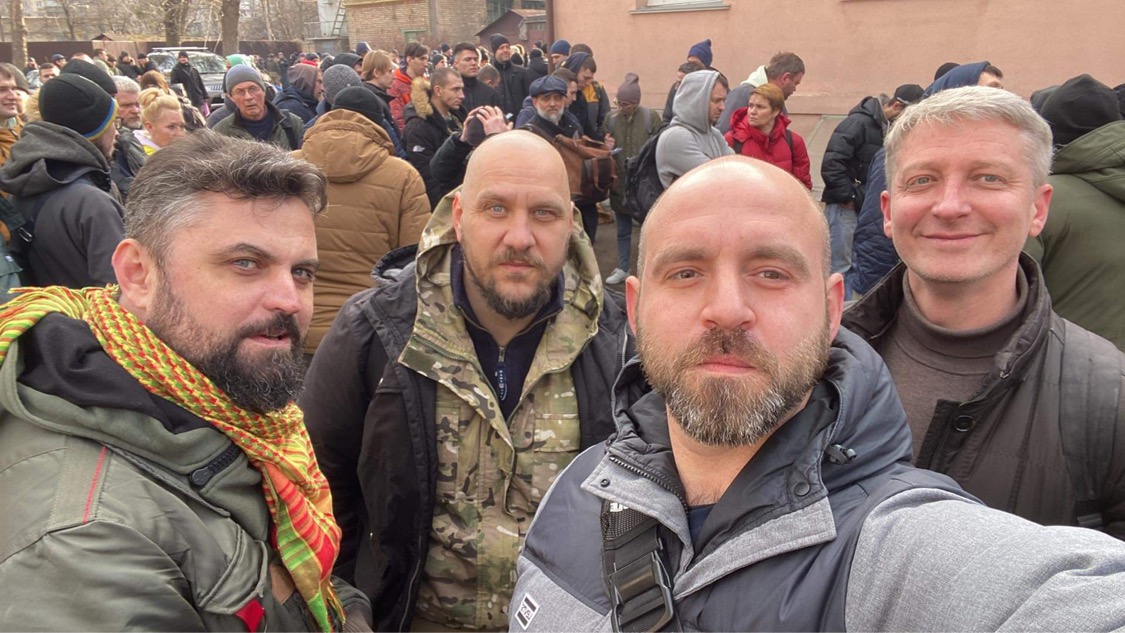 A Different War Front
Because of the journalistic lens with which he approaches the war, Kazarin can share a unique perspective on the frontlines with the world. He writes that the war in Ukraine differs from anything the world has seen in several decades.
"For the first time in decades, we are seeing a collision of two full-scale military machines. Both possess the full range of weaponry. Both sides employ aircraft, armour and air defences. It is a regular army against a regular army. This is not at all what the world is used to."

His description of the front lines makes the environment palpable.
"Once you reach the front line, you come to an important realization. Whether you survive is mainly a matter of luck. Training can improve your odds. So can practice and experience. Still, there are things that can't be reckoned with in all-out war. Random mines. Enemy shells. Friendly fire. Ricochets. The realization is something you just have to come to terms with sooner or later," notes Kazarin.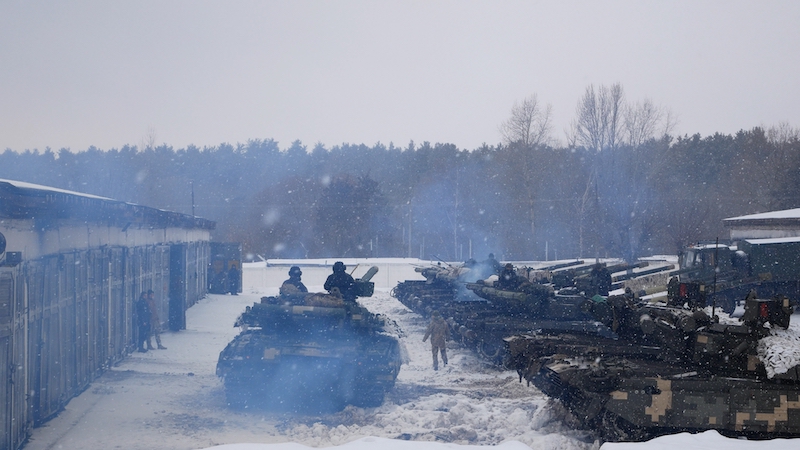 More United Than Ever
Kazarin also shares how Ukraine has come together as a society in ways unimaginable. Especially considering how Russia has envisioned dividing the country to make their invasion easier.
"Being in Ukraine, you can't help noticing the war when Russian missiles strike towns and cities far from the front line. You can't help being interested in politics if you depend on them to keep your country's army supplied with weapons. Now everyone in Ukraine has a connection to the family of a dead soldier, usually at less than six degrees of separation. Volunteering for the army has become the rule, not the exception."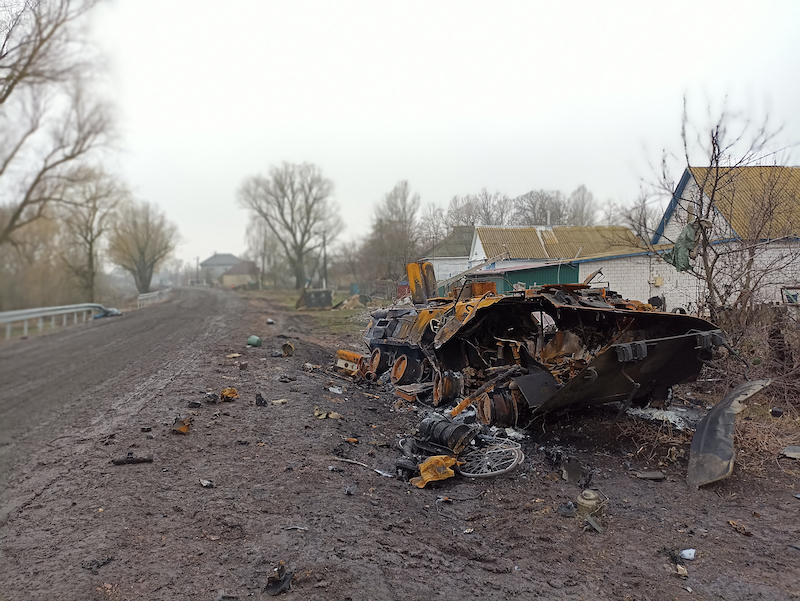 The Reality of War
As someone on the front, he also paints for Western allies the accurate picture of war that defines one unyielding truth: the war will not end soon.
According to the analysis Kazarin has come to, Russia has no reason to put this war to an end soon. For Vladimir Putin, it is a war of personal stakes. Ukraine has made many strides, but there is still a long way to go, notes Kazarin.
However, the length of the war does not change the meaning of this war for the people of Ukraine and, in a wider sense, the people of Eastern Europe.
"This war will shape the continent. It will set rules and draw frontiers. Books will be written, and studies done on the reality we face today. We are Harry Potter and William Wallace, the Na'vi and Han Solo. We're escaping from Shawshank and blowing up the Death Star. We are fighting with the Harkonnens and challenging Thanos. Ukraine is hosting one of the great epics of this century.
"We haven't won yet. But in many ways, we have won," wrote Kazarin.
Read Kazarin's full story here on NATO's website.