COVID-19 Rundown May 6th, 2020
Today, May 6th, 2020, the update on COVID-19 measures in Canada was issued by the government health officials. As if today, there are 63,403 reported novel coronavirus cases, 1450 new cases today and 4,223 deaths, with more than 27,000 recovered patients. 
Dr. Theresa Tam, the chief public health officer of Canada, reported more than 970,000 completed tests nationwide since the start of the pandemic in Canada, and that the testing criteria for coronavirus will be extended, including the people having mild symptoms, as well.
Also, she mentioned that "the epidemic is slowing down."
As this week is Mental Health Week, and during these times, especially during the pandemic, we may be feeling out of the ordinary, health officials reminded us today that there is help. 
"You are not alone," Dr. Tam said.
According to Jean-Yves Duclos, Pres. Of the Treasury Board, 660 members of the Canadian Armed Forces have been deployed to long term care facilities. 
Also, 545,000 Canadians received an emergency loan for businesses, and 7.5 million people received at least one payment of the CERB.
Above Image: Members from 12e Régiment blindé du Canada assist at the Résidence Berthiaume-Du Tremblay long-term care centre during Operation LASER, in Montréal (Quebec), on May 5, 2020. Photo: Corporal (Cpl) Genevieve Beaulieu, Imagery Technician, Valcartier Imagery. Image courtesy of Canadian Armed Forces. Stat images courtesy of worldometer.com and canada.ca/coronavirus.  
You can find below the provincial COVID-19 rundown:
British Columbia
Today, BC registered 1,494 COVID-19 recovered patients.
 B.C. currently has 2,255 confirmed COVID-19 cases, an increase of 23 cases from yesterday, and three more deaths. In total, 124 people have died of the novel coronavirus in B.C.
Also, the province set out guidelines for the reopening of some sectors of the economy, on the understanding that physical distancing and hygiene measures can be maintained.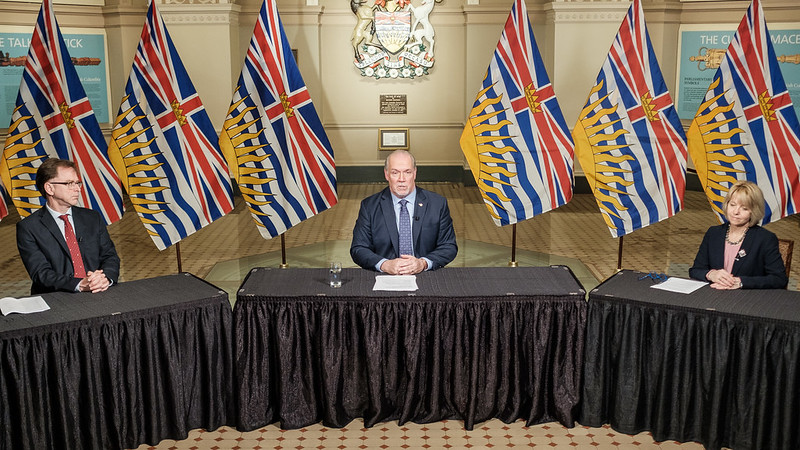 "We will not move ahead until it's safe to do so," Premier John Horgan said.
The priorities beginning in mid-May will include rebooting the dental care, physiotherapy, and chiropractic, scheduled surgeries, outpatient services, diagnostic testing, and imaging services.
British Columbians can also expect the return of services like hair salons, retail stores, museums, libraries, restaurants, pubs, office-based workplaces, transit, sports leagues, provincial parks, and child care.
Nevertheless, in order to reopen, B.C. employers must have clear policies to make sure that anyone who has symptoms of the COVID-19 does not go into work, the provincial health officials said.
The road trips and non-essential travel to other communities should be avoided, too.
The outbreak at Lynn Valley Care Centre, the first long-term care facility affected by the virus in B.C., has been declared over.
Reopening plans for BC will be announced soon. The Provincial Health Officer Dr. Bonnie Henry said they would include measures for summer sports teams, the retail sector, and hair salons. Still, she wants gatherings to remain small and preferably outdoors.
Alberta
There were 70 new coronavirus cases registered today in Alberta.
By date, Alberta has 3,552 COVID-19 recovered patients with 5,963 novel coronavirus cases and 112 deaths.
The Peace Region will benefit from more than 870 new jobs through investments in maintenance to highways, bridges, pothole repairs, and other safety measures.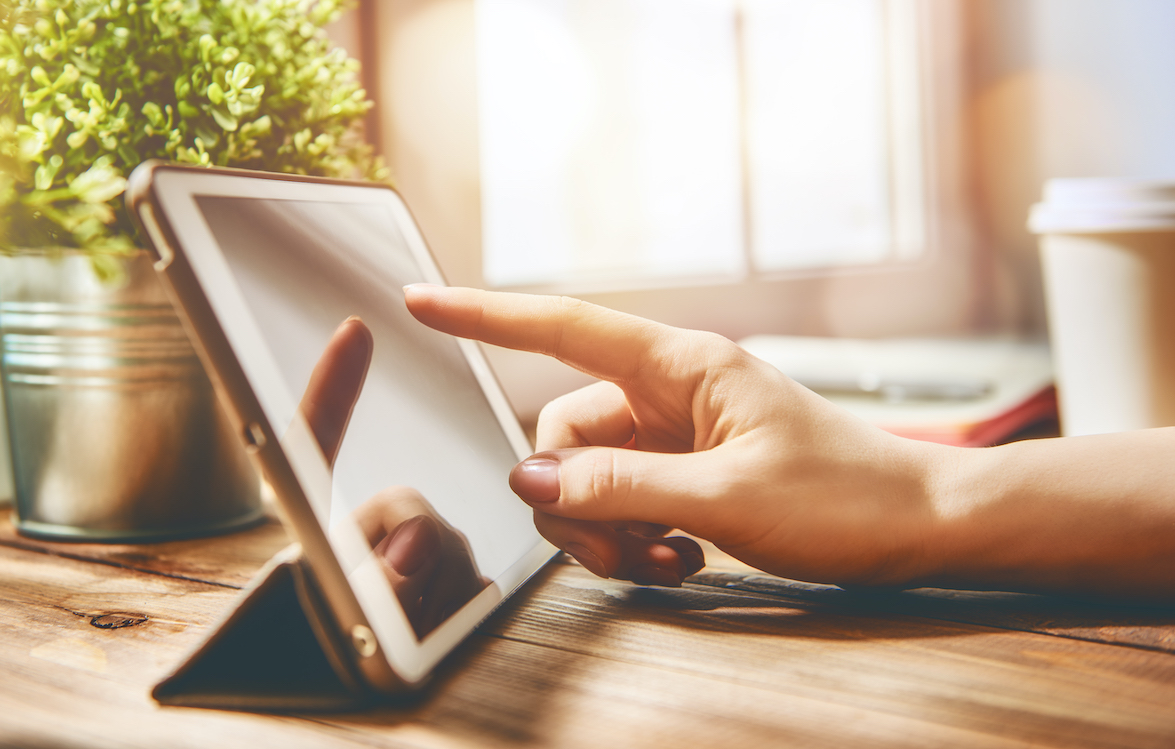 As at-home learning continues for the remainder of the 2019-20 school year, more than 90 per cent of school authorities are offering online learning, while about half are also emailing, telephoning and sending paper-based work to students.
Students have been provided with 60,000 devices, including laptops, Chromebooks, tablets, and iPads. Additionally, the Métis Nation of Alberta, in partnership with Rupertsland Institute, has purchased more than 2,200 devices for self-identified Métis students across Alberta.
Cargill Ltd.'s slaughterhouse in High River, Alta. now has 810 COVID-19 recovered patients out of 949 infected with the virus.
Saskatchewan
Saskatchewan registered 310 COVID-19 recovered patients.
The total number of coronavirus cases in Saskatchewan is now 487. The new cases are in La Loche and the surrounding area of the far north region.
Ryder Lee, the CEO of the Saskatchewan Cattlemen's Association, called the $250 million funding in support for the agri-food disappointing, adding producers were hoping to see measures surrounding price insurance and changes to different programs, most missing from the announcement.
The Saskatchewan Health Authority (SHA) has announced a plan to phase health care services back in, beginning on May 19.
The SHA's Service Resumption Plan shows services will return in four phases – but only the initial phase has an assigned start date.
Manitoba
Manitoba registered 238 COVID-19 recovered patients.
Public health officials advise two new cases of COVID-19 have been identified as of this morning. The total number of lab-confirmed positive and probable positive cases in Manitoba is 284.
The data also shows:
Five individuals are currently hospitalized, with no individuals in intensive care;

35 active cases and 242 individuals who have recovered from COVID-19; and

The number of deaths due to COVID-19 remains at seven.
Health officials said 546 health-care staff and first responders were tested for COVID-19 from April 29 to May 5.
Public health officials have now increased the number of cases associated with a workplace cluster in the Prairie Mountain Health region to seven. The workplace is not a health-care facility nor a food supply company, and doesn't have significant interaction with the public, Chief Provincial Public Health Officer Dr. Brent Roussin said.
Ontario
Ontario registered 13,222 COVID-19 recovered patients.
The total number of coronavirus cases in Ontario is now 18,722 and 1,429 deaths. There are currently 1,032 people in the hospital due to the virus, 219 being in ICU.
Out of the total cases, 1,535 in Ottawa and 138 deaths. 
There are more than 2,400 known cases in all of eastern Ontario and western Quebec.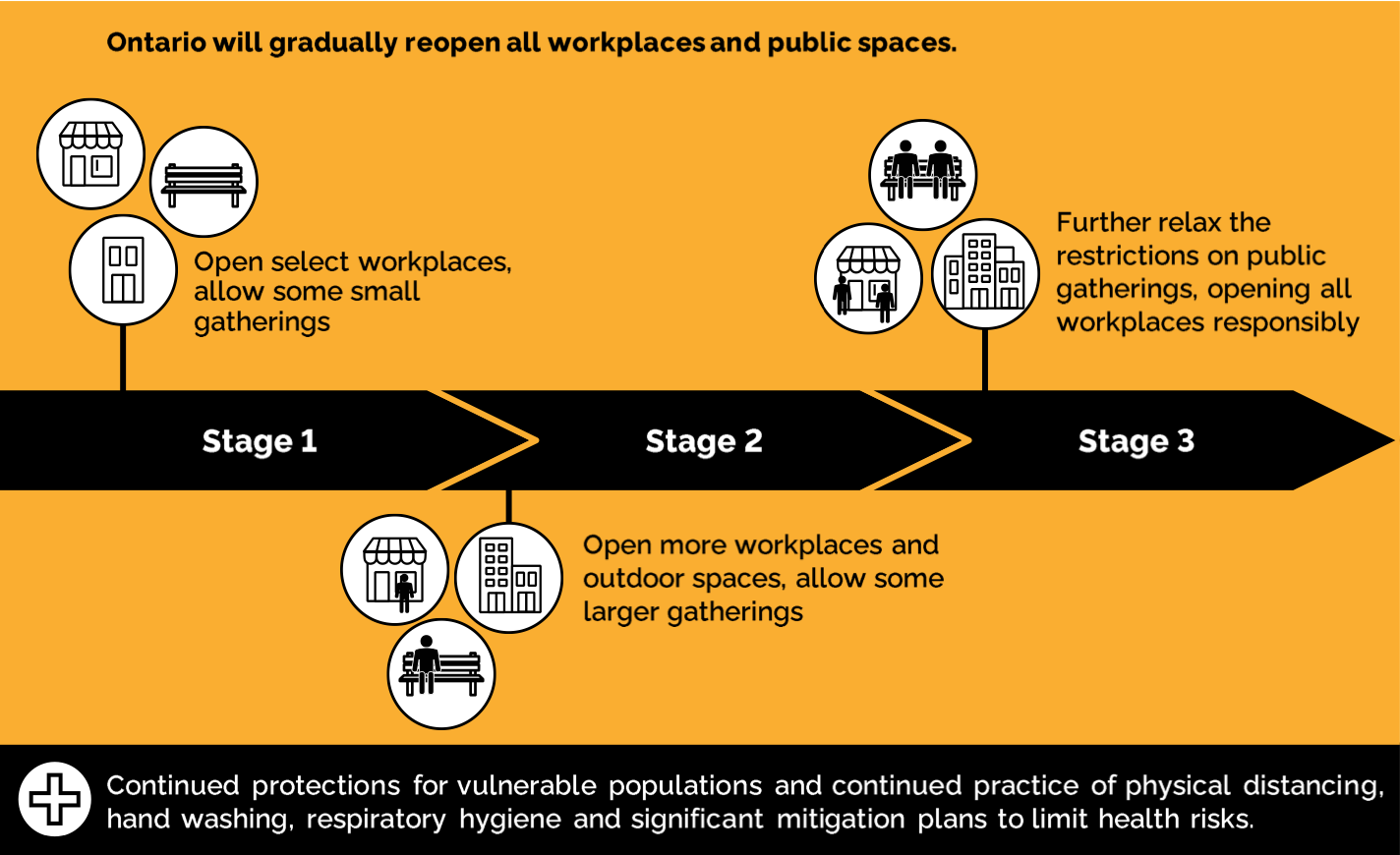 The garden centres in Ontario can open on Friday. The hardware stores across the province can reopen starting Saturday but under strict conditions. Other retailers can open for curbside pickup beginning Monday, as long as they have a street entrance.
The province's emergency order prohibiting gatherings of more than five will extend through the May long weekend.
Ottawa has cancelled event permits and closed many facilities until July.
Ontario's schools will remain closed through May, but Quebec plans to open elementary schools and day-cares in mid-May, for parents who want to send their kids. 
Quebec
Quebec registered 8,284 COVID-19 recovered patients, up 361 from the 7,923 recoveries reported a day earlier.
Today, the health authorities announced there are now 2,510 people who have died of COVID-19 in Quebec, as confirmed cases in the province reached 34,327. That's up 112 from the 2,398 deaths reported one day before. COVID-19 cases in Quebec rose 910 from the 33,417 announced a day earlier.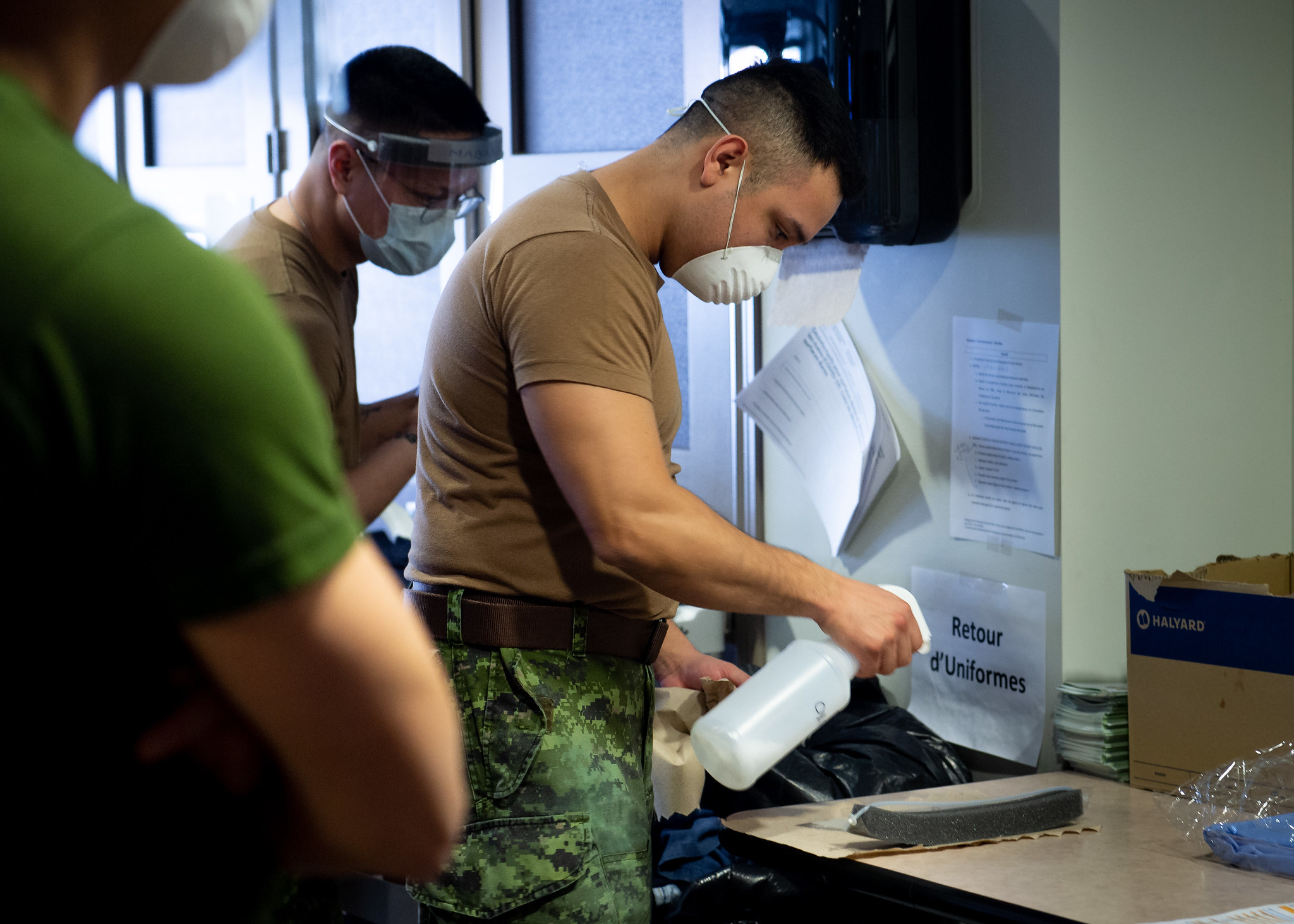 Currently, there are 1,840 people being treated for COVID-19 in Quebec hospitals. That is up 19 cases from the 1,821 reported on the 5th of May.
Of those in a hospital, 213 are in ICU, down five from the 218 reported 24 hours earlier.

With 17,442 cases, Montreal remains the region of the province hardest hit by COVID-19. Quebec asked organizers to cancel events until September.
Quebec has banned non-essential travel into and through the Outaouais until May 11, when the ban should be lifted everywhere but Gatineau.
New Brunswick
New Brunswick registered 118 COVID-19 recovered patients out of a total of 120.
Public Health identified one new case of COVID-19 today. The latest case is an individual aged 20-29 in Saint John region and is related to travel outside of New Brunswick. None of the active cases are in the hospital.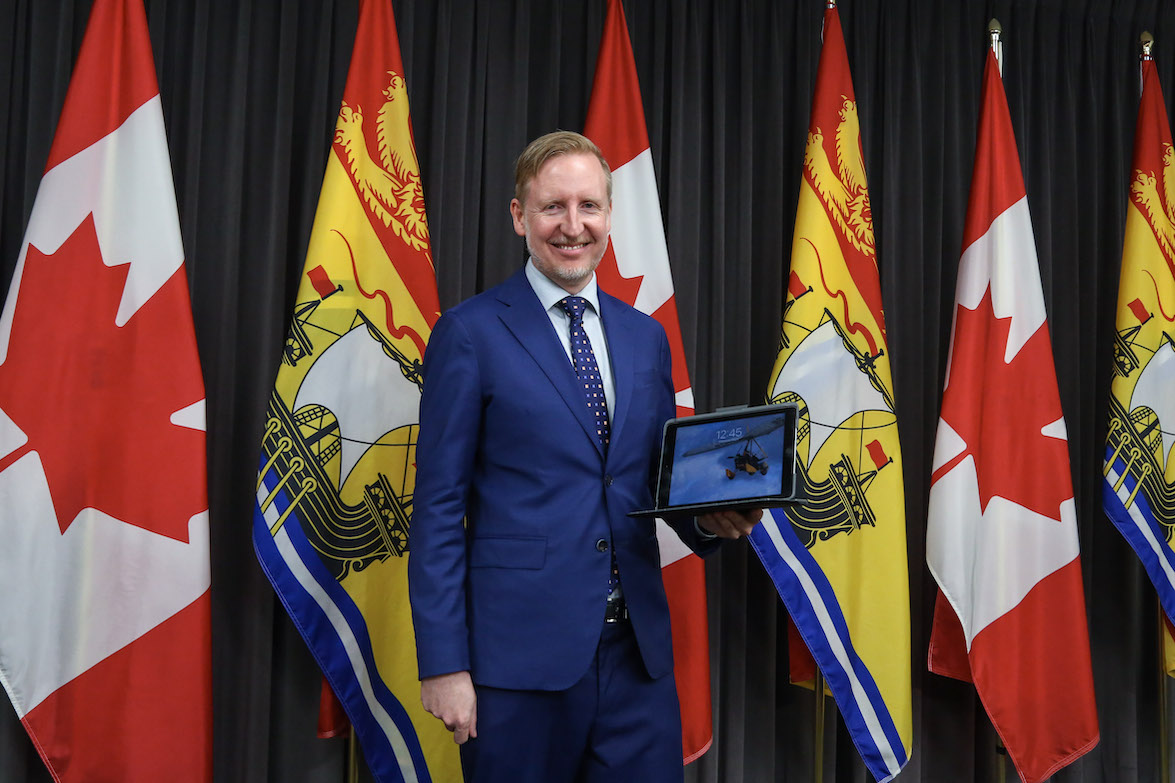 Dr. Jennifer Russell, the province's chief medical officer of health, emphasized the need to protect the province's most vulnerable, especially the 12,000 people who reside in New Brunswick's 549 nursing homes, special care homes, and other adult residential facilities.
The actions are taken to protect the vulnerable and elderly, including restrictions on visiting, screening of staff, and the use of personal protective equipment will remain in place.
The law enforcement officers are still authorized to deny entry to any person who does not have a valid reason for travel in or through the province.
Since border controls were implemented on March 25, five air travellers have been denied entry to the province. Over the past 10 days, an average of 38 vehicles have been turned away daily.
Regional WorkingNB staff from the Department of Post-Secondary Education, Training and Labour are working with employers and job-seekers looking for support.
"If you are one of the New Brunswickers that currently does not have a job to return to because of the pandemic, I encourage you to visit the WorkingNB website to apply for the available jobs," said Higgs. 
The Department of Education and Early Childhood Development has invested $860,000 towards the acquisition of 1,000 iPads with data plans, 500 laptops, and 300 MiFi Hubs to support home learning by providing students in need with access to devices and internet services. Education and Early Childhood Development Minister Dominic Cardy made the announcement today.
Nova Scotia
Nova Scotia registered 652 COVID-19 recovered patients.
As of today, Nova Scotia has 998 confirmed cases of COVID-19. Seven new cases were identified in the last 24 hours.
The QEII Health Sciences Centre's microbiology lab completed 764 Nova Scotia tests on May 5 and is operating 24-hours.
There are three licensed long-term care homes and unlicensed seniors' facilities in Nova Scotia with active cases of COVID-19. Northwood in Halifax currently has 160 residents and 51 staff with active cases. Two other facilities each have one staff member with an active case of COVID-19.
Nova Scotia has 31,541 negative test results, 998 positive COVID-19 test results, and 41 deaths.
Prince Edward Island
PEI registered 26 COVID-19 recovered patients.
There were no new confirmed cases of COVID-19 to report, said PEI's Chief Public Health Officer Dr. Heather Morrison at today's afternoon news briefing. 
Morrison said the province would be updating COVID-19 testing criteria. A document has been added to the province's website. Officials will be meeting again to review it.
The Chief Public Health Officer also noted that starting next week, long-term care staff will only be working at one facility.  
This morning, the Canadian Forces Snowbirds took to the skies over Prince Edward Island. The flyover is part of a salute to Canadians for doing their part to fight the spread of the COVID-19 pandemic.
Newfoundland and Labrador
Newfoundland and Labrador registered 244 COVID-19 recovered patients.
Today is the fifth day in a row with zero new cases in Newfoundland and Labrador.
The total number of coronavirus confirmed cases in the province is 259. With 244 people having recovered from the virus, and three deaths, the province's active caseload is 12.
"Each passing day with no new cases further reinforces that what we are doing is working," said Chief Medical Officer of Health Dr. Janice Fitzgerald.
The province's plan to move down one level in its five-stage plan and relax some of its public health measures is still a go for Monday, 11th of May.
Alert Level 4 will see the reopening of some businesses and child-care expansion since March when the provincial government began introducing restrictions.
Fitzgerald said the province intends to stay the course with a 28-day monitoring period between alert levels, due to the incubation and clinical course of the virus.
Yukon
Yukon registered 11 COVID-19 recovered patients, out of the same total number confirmed until now.
More coronavirus information as of today, 6th of May, 2020 in Yukon:
Total people tested: 1,041

Negative results: 1,012

Pending results: 18
Northwest Territories
Northwest Territories' all five COVID-19 cases were recovered.
The territory's last confirmed case was announced on April 5, related to an individual who had recently travelled to Latin America and immediately self-isolated upon return.
There are, so far, 1,855 completed tests, with 1850 negative results.
Today, the Minister of Education, Culture and Employment (ECE), R.J. Simpson announced the exemption of the Canada Emergency Response Benefit (CERB) and the Canada Emergency Student Benefit (CESB) for Income Assistance (IA) clients. These benefits would normally be counted as unearned income and would affect a client's IA benefit amount.
Also, the Department of Industry, Tourism and Investment (ITI) is contributing $86,000 to Northwest Territories (NWT) Community Futures Development Corporations (CFDC) to allow them to defer loan payments for their clients in the same way that the Business Development and Investment Corporation has done.
Nunavut
No cases of COVID-19 in Nunavut.
Around the World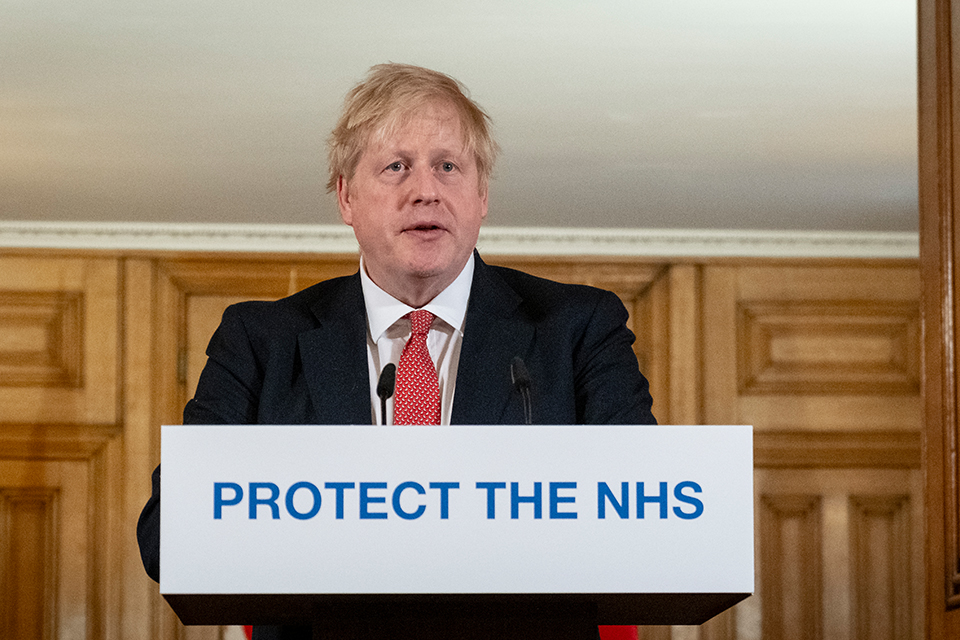 The UK now has the highest recorded death toll from COVID-19 in Europe and the second highest in the world. The total deaths in the UK have reached 30,076, compared to 29,684 in Italy, previously the highest in Europe.
UK Prime Minister set a new target of 200,000 daily COVID-19 tests, by the end of May.
The Institute for Health Metrics and Evaluation at the University of Washington created a statistical model that estimates the deaths in the U.S. could double to 134,000 by August 4, 2020, if states continue to relax social distancing measures.
Germany is now at a point "where we can say that we have reached the goal of slowing down the spread of the virus," said the German chancellor Angela Merkel. 
If the outbreak remains under control, people in Germany may be able to take holidays abroad soon, according to the country's federal tourism commissioner Thomas Bareiss.
More than 57,000 high school students have been allowed back to school in Wuhan, China, for the first time since schools closed there in January. Junior and middle school students have not yet returned. No new deaths from coronavirus have been reported in China since 27 April.
…
We must continue to take measures to stop the spread of COVID-19. 
Working together to maintain social distancing and follow Public Health orders are the only ways to flatten the curve of the virus. 
Stay safe!
For more information, access worldometer.com, canada.ca/coronavirus, and don't miss Prime Minister Justin Trudeau's daily briefing at 11.15 ET.