COVID-19 Rundown, April 30th, 2020
O n April 30, 2020, worldwide, there are more than 3.3 million coronavirus cases and 233,685 deaths. Canada has registered a total number of 53,021 positive tests and 3,180 deaths. 
Today we witnessed a sad daily news conference, as Prime Minister Justin Trudeau, together with the Minister of National Defence, Harjit Sajjan, and the Chief of Defence Staff Gen. Jonathan Vance, announced the unfortunate CAF helicopter crash that occurred yesterday evening, over the Ionian Sea.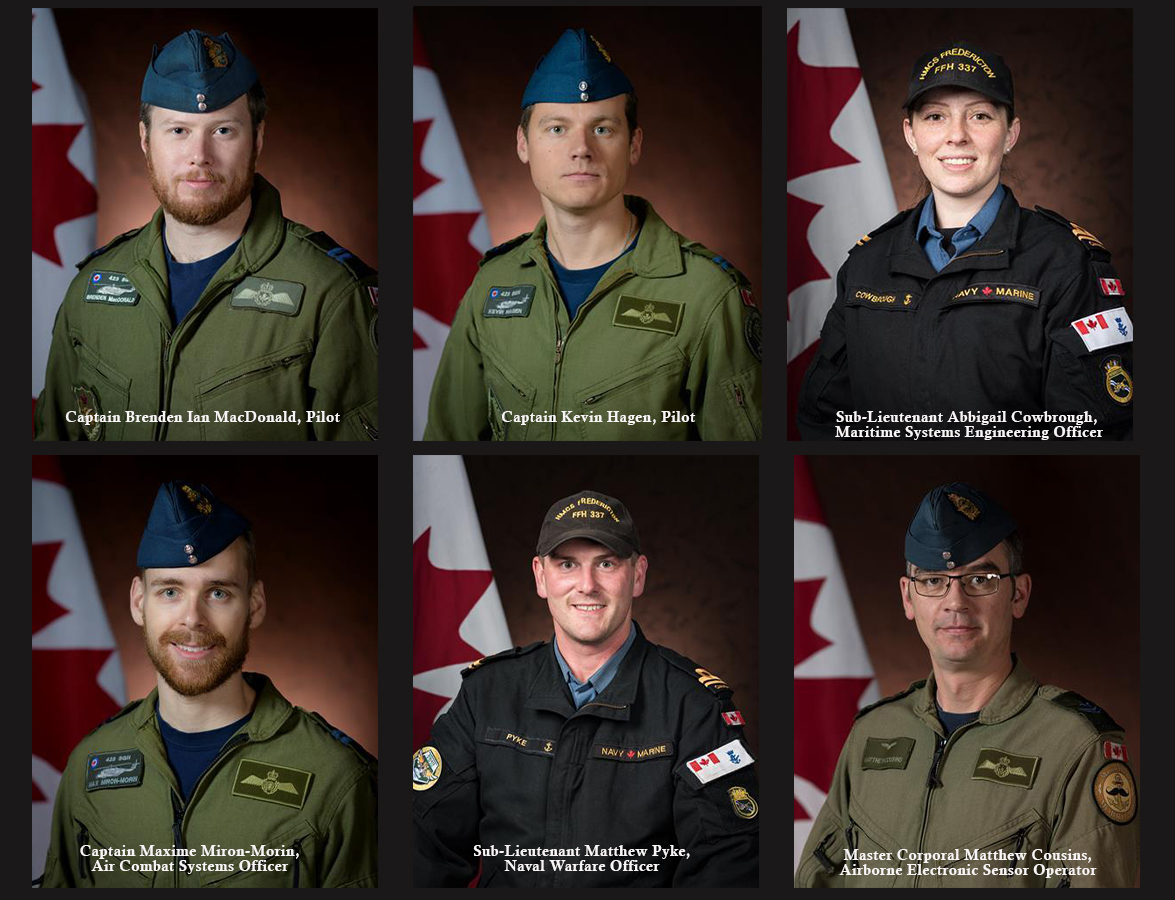 The helicopter was flying from Halifax-based Canadian naval frigate HMCS Fredericton as part of NATO's Operation Reassurance, and the CH-148 Cyclone lost contact during an allied exercise. For the time being, the cause of its crash is unknown.
It was confirmed the death of Sub-Lt. Abbigail Cowbrough, while the other five members of the Canadian Armed Forces are missing.
"All of them are heroes. Each of them will leave a void that cannot be filled," Premier Justin Trudeau said. "On behalf of all Canadians, I want to offer my deepest support to their families, their friends, their shipmates, and their fellow CAF members."
Courtesy of the Royal Nova Scotia International Tattoo. The Tattoo called upon its friends from far and wide to participate in this virtual project, and we're proud to share this rendition of 'Amazing Grace' presented by MC Countermeasures. We dedicate this performance to SLt Abbigail Cowbrough and the crew of the HMCS Fredericton; to the victims and families involved in the heartbreaking tragedies in Nova Scotia two weeks ago; and to frontline workers, healthcare providers, grocery store workers, and other key workers who are working tirelessly throughout this pandemic.
You can find below the provincial COVID-19 rundown:
British Columbia
B.C. has confirmed 25 new coronavirus cases today, bringing the total number up to 2,112 patients. Additional two deaths were reported, the total now becoming 109.
There are currently a total of 82 persons in the hospital, including 30 being in intensive care.
There are 21 active outbreaks at long-term care centres and three in ICU of Lower Mainland hospitals, as well as an ongoing outbreak at Mission Institution, where 120 inmates and 12 staff have tested positive.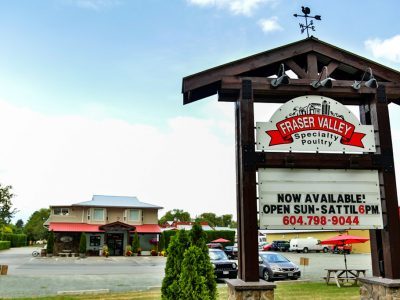 By yesterday, there were cases of coronavirus confirmed in workers at the Sofina Foods Lilydale plant in Port Coquitlam and Fraser Valley Specialty Poultry in Yarrow. That's in addition to 92 cases connected to outbreaks at Superior Poultry Processors in Coquitlam and United Poultry in Vancouver.
Stumpage, the fee that operators pay the Province to harvest, buy or sell trees from Crown land, is being deferred for three months.
"We're deferring stumpage fees so companies can maintain their financial liquidity, which will not only benefit them, but ideally, forest workers and communities as well," said Premier John Horgan.
The deferral with interest is available to Tree Farm Licence, Replaceable Forest Licence, and First Nations' Woodlands Licence holders who are in good financial standing with the Province. 
Also, it will leave eligible companies with an estimated $80 million, so they can pay employees, pay contractors, and pay other bills needed to keep their doors open or reopen them faster.
The major industries like pulp and paper mills and mines, will have, as well, the opportunity to defer 50% of their BC Hydro bill payments for three months.
A woman suffered an alleged violent attack in Vancouver, on the SkyTrain at the hands of another passenger. According to Transit Police Sgt. Clint Hampton, she was told by the aggressor, "You people are why my daughter is sick."
Alberta
By yesterday evening, 315 new cases of COVID-19 have been reported, bringing the total number to 5,165.
The total number of the recovered coronavirus cases increased to 1,953, but seven more people have died.
Of these cases, there are currently 86 people in the hospital, 22 of whom have been admitted to intensive care units (ICU).
Despite seven new deaths in long-term care homes, the province will ease some of its visitor restrictions to ensure "individuals who are dying should have the opportunity to have their loved ones at their side," Dr. Deena Hinshaw announced. 
There will also be more stringent testing done on those inside facilities.
Today, Premier Jason Kenney issued a statement to recognize the Journey to Freedom Day.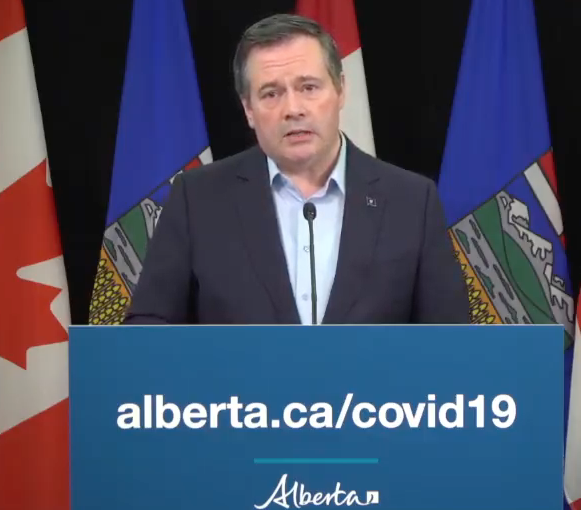 "Millions of people from Vietnam, Cambodia, and Laos risked the open seas in overcrowded ships to find a place of safety. About a quarter-million never made it; they drowned in storms, or were murdered or sold by pirates (…) Today we pay tribute to the Canadians who welcomed these refugees. We acknowledge the profound price for freedom the boat people paid, and we recognize the vibrant Vietnamese community who give so much to this province", Premier said.
For the full statement, visit alberta.ca/release.
The High River meat-packing plant at the centre of the province's largest COVID-19 outbreak is set to reopen May 4 after a two-week shutdown. The Cargill meat-processing plant will operate with one shift when it resumes operations, the company said.
Saskatchewan
By yesterday evening, Saskatchewan has 383 confirmed cases of COVID-19 and a total of six deaths.
Eighty-six of the cases are considered active. The recoveries remain at 291.
Currently, there are 10 people in hospital – seven are receiving inpatient care (four in Lloydminster and three in Saskatoon), while three are in intensive care (Saskatoon).
Manitoba
Public health officials advise two new cases of COVID-19 have been identified as of today, bringing the total number of lab-confirmed positive and probable positive cases in Manitoba to 275.
The data also shows:
Five individuals are currently hospitalized, with no individuals in intensive care;

49 active cases and 220 individuals who have recovered from COVID-19; and

The number of deaths due to COVID-19 remains at six.
Public health is advising people to remain within or close to their home communities. 
The request to stay home as much as possible is still in place at this time. This includes limiting travel, even within Manitoba, to essential trips only. 
Visits to cottages are not recommended at this time. Services at smaller health centres could be strained if seasonal visitors become ill.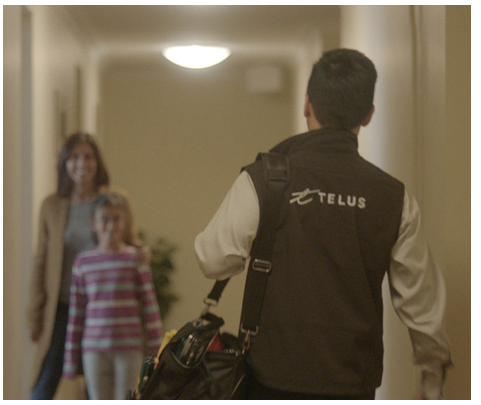 TELUS donated tablets and data plans to help ensure children coming into care can stay connected with family members and other important supports during the COVID-19 pandemic, Families Minister Heather Stefanson announced today.
TELUS has donated more than 120 tablets with data plans to the province, and the majority will go to the emergency placement shelters operated by Winnipeg Child and Family Services (CFS).
The minister noted this partnership builds on the Manitoba Protection Plan, a series of government-wide initiatives to support Manitobans through the COVID-19 pandemic. A comprehensive list of Manitoba government COVID-19 measures can be found here. https://manitoba.ca/bg/2020/04/covid19.html.
Ontario
Today, Ontario reported 459 new cases of the novel coronavirus, bringing the provincial total to 16,187 cases.
The death toll has risen to 1,082, as 86 more deaths were reported.
Thursday's report marks the highest single-day increase in deaths for the province. 
Also, 10,205 people have recovered from COVID-19, which is 63 per cent of cases.
There were safety guidelines released today by the government, that will provide direction to those working in manufacturing, food manufacturing and processing, restaurant and foodservice, and the agricultural sector. 
These measures are built on more than 60 guidelines developed by Ontario's health and safety associations in response to COVID-19 for various sectors such as retail, health care, construction, transportation, police services, firefighters, and transit employees.
"We all want to reopen our businesses, services, and favourite places across the province, but we must do it in a safe and responsible way," said Premier Ford. 
These new sector-specific guidelines include:
Ways to ensure appropriate physical distancing, like eliminating pay-at-the-door options, holding team meetings outdoors, staggering shift times, and using ground markings and barriers to manage traffic flow.

Changes to the workplace, like installing plexiglass barriers, increasing the air intake on building heating, ventilation, and air conditioning (HVAC) systems to increase airflow and using boot sanitizing trays.

Promoting proper workplace sanitation, providing personal protective equipment, substituting dry dusting with vacuuming, ensuring customer-facing staff are given hand sanitizer, providing a place to dispose of sanitizing wipes and enforcing handwashing before and after breaks.

Posters being issued to promote a variety of useful safety tips. They offer helpful advice on physical distancing and sanitation and are downloadable from the Ontario.ca website so employers can print and post them in their workplaces.
Starting this week, 58 new inspectors will join the hundreds of existing provincial labour inspectors on the ground. They will be tasked with communicating COVID-19 safety guidelines to essential workplaces or enforcing emergency measures.
The government is committed to a careful, stage-by-stage approach to loosening emergency measures and reopening Ontario's economy. 
As of April 29, the inspectors had completed 5,158 workplace visits and issued 1,822 orders, including 18 stop-work orders, related to COVID-19.
Quebec
Quebec Premier François Legault said 98 more Quebecers died in the last day, including 92 who lived in long-term care homes. 
The death toll stands at 1,859, accounting for more than half of the fatalities in the country.

There are now 27,538 cases of COVID-19 in Quebec, and about 4,400 of them are located in long-term care facilities.
The Premier insists, stating that, despite the rising number of deaths, the health-care system is able to handle cases, as the province prepares to gradually reopen the economy and schools.
However, Montreal holds a growing concern over the virus's progression, with a total of 13,324 COVID-19 positive tests, which accounts for roughly half of Quebec's cases.
New Brunswick
Public Health reports no new cases of COVID-19 today. The number of confirmed cases in New Brunswick remains at 118; the number of active cases is four, and 114 people have recovered. None of the active cases are in the hospital.
Dr. Jennifer Russell, chief medical officer of health, said the government will continue to move cautiously in its recovery plan to give businesses, workers, the health-care system, and the public enough time to adjust to the "new normal."
"It is very likely that New Brunswick will see COVID-19 cases in the coming weeks and months," said Russell.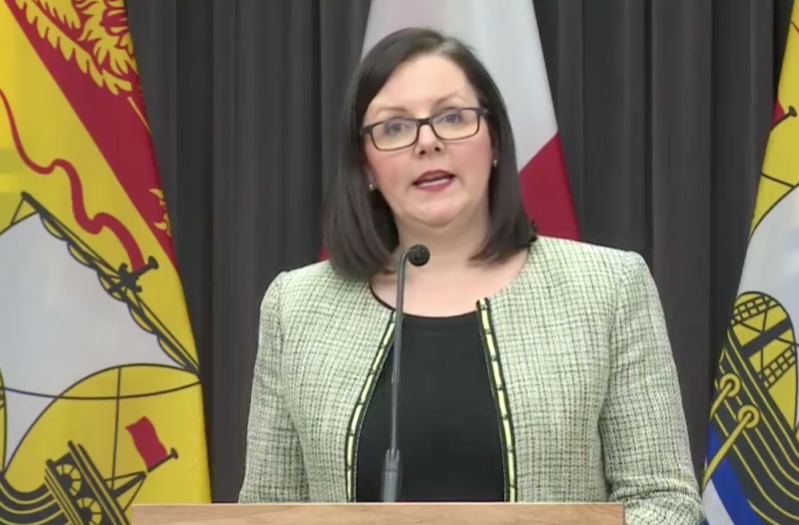 NB announced that Job Protection is now in place, retroactive to March 12, for those who are not able to work because they have COVID-19, are caring for a person with whom they have a close family relationship who has the virus, or are following self-isolation or quarantine protocols as directed by Public Health.
The regulation also provides job protection for employees who cannot report to work because they are caring for their children due to school or day-care closures.
Employees must request this emergency leave from their employers, in writing, as soon as possible. 
The employment counsellors can be found at WorkingNB. Counsellors can help clients identify career goals and connect them to the labour market through training and employment opportunities.
Also, today the provincial government renewed the state of emergency under the authority of the Emergency Measures Act. Revisions made to the order include:
All licences, registrations, certificates, and permits issued under provincial laws that were valid as of March 16, previously extended to May 31, have been extended again to June 30. 

A new paragraph has been added to authorize municipal councils and council committees to hold more meetings electronically. 
More information about the latest version of the order, which extends to May 14, is available online here. 
On the 4th of May, the government will launch a virtual job-matching platform to connect New Brunswickers with positions that, in the past, have been filled by temporary foreign workers.
It is anticipated there will be up to 600 jobs in sectors such as agriculture and aquaculture.
Nova Scotia
As of today, April 30, Nova Scotia has 947 confirmed cases of COVID-19. Twelve new cases were identified in the last 24 hours.
"I want to thank all Nova Scotians for their patience and vigilance – we will get through this together," said Premier Stephen McNeil. 
The QEII Health Sciences Centre's microbiology lab completed 901 Nova Scotia tests and is operating 24-hours.
There were 10 licensed long-term care homes and unlicensed seniors' facilities in Nova Scotia with cases of COVID-19, involving 235 residents and 104 staff.
Today, Premier Stephen McNeil issued a statement regarding yesterday's CAF helicopter incident.
"Nova Scotians are mourning another loss after a Canadian helicopter involved in Operation Reassurance with Halifax's HMCS Fredericton crashed in international waters off the coast of Greece. On behalf of the entire province, I extend my sincere and heartfelt condolences to the family, friends, and colleagues of Sub.-Lt. Abbigail Cowbrough", he said.
For his full statement, visit novascotia.ca/news.
Prince Edward Island
There are no new confirmed cases of COVID-19 on Prince Edward Island, says P.E.I. Chief Public Health Officer Dr. Heather Morrison.
One hundred eleven new negatives tests returned to the province since Wednesday.
"We've had one case in the last two weeks and a total of six cases for the month of April," Morrison said.
There has been a total of 27 cases of COVID-19 on P.E.I with 2,130 people self-isolating on P.E.I. including 600 essential workers.
The Village Feast, a major event, which was scheduled for mid-July in Souris, has been cancelled due to the pandemic.
Yukon
As of today, 30th of April, 2020, Yukon has the following COVID-19 situation:
Total people tested: 973

Confirmed cases: 11

Recovered cases: 8

Negative results: 900

Pending result: 62
Newfoundland and Labrador
Today, Newfoundland and Labrador has no new confirmed cases of COVID-19. The total number of confirmed cases in the province remains at 258.
Two hundred forty cases are found in the Eastern Health region. 
Four people are in hospital due to the virus. Of these patients, two are in ICU.
Two hundred and twenty- five people have recovered, but unfortunately, there have been three deaths from COVID-19.
To date, 8,376 people have been tested.
Northwest Territories
By date, there are five cases coronavirus confirmed (including five recovered).
The territory's last confirmed case was announced on April 5, related to an individual who had recently travelled to Latin America and immediately self-isolated upon return.
There are, so far, 1,736 completed tests, with 1,731 negative results.
Nunavut
Today, 30th of April, 2020, Dr. Michael Patterson, Nunavut's Chief Public Health Officer, has confirmed the first case of COVID-19 (novel coronavirus) in Pond Inlet, Nunavut.
"We did anticipate that it was only a matter of time before our territory had a confirmed case, and unfortunately, today is that day," said Patterson.
The individual is in isolation and is doing well. All travel to and from Pond Inlet is restricted, with the exception of cargo and emergency travel. This includes travel by land.
Around the World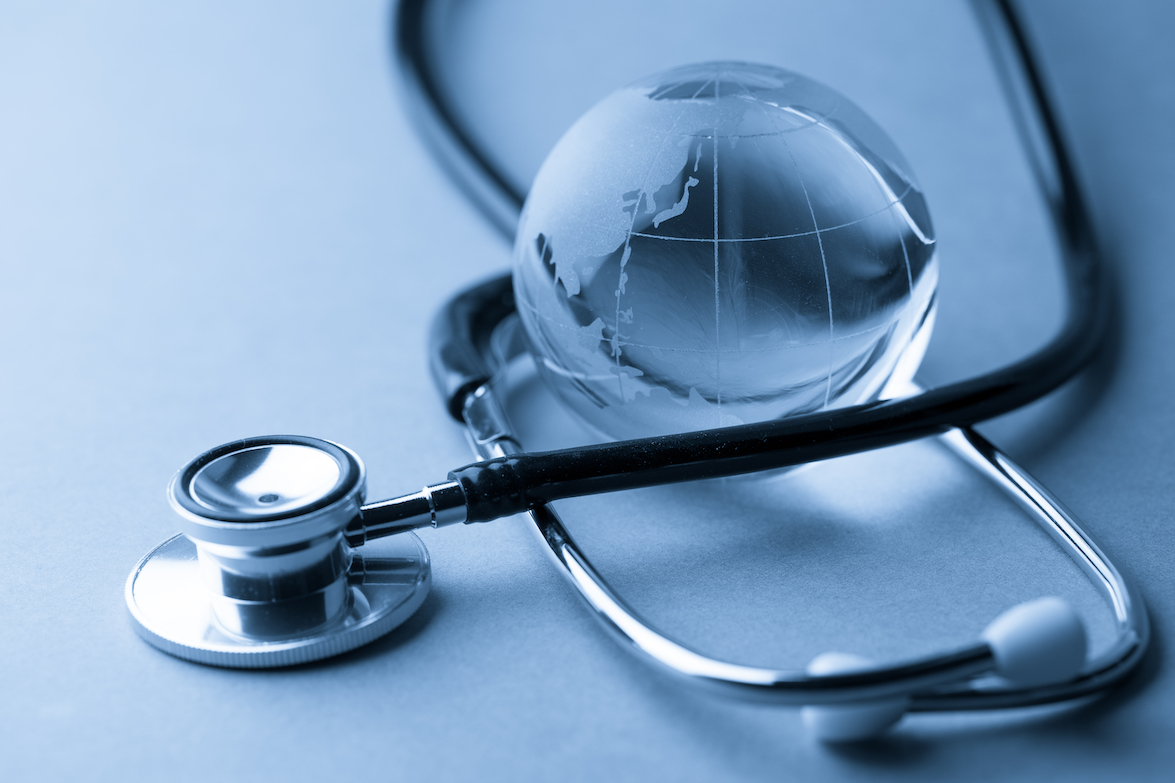 In the last day, there were 7,099 new coronavirus cases recorded in Russia, bringing the nationwide total to 106,498. Russia's coronavirus crisis response centre said that the official death toll of the country rose to 1,073 after 101 deaths were registered in the last 24 hours.
Japan's Prime Minister Shinzō Abe is expected to extend the state of emergency measure until the end of May or until June 6, 2020, as the country's healthcare system continues to face an "extremely tough situation," he said.
As per Reuters, Brazil's health ministry mentioned a record of 7,218 new coronavirus cases in the last 24 hours, raising the total to 85,380. The death toll rose by 435 to 5,901.
Recently, when reporters asked Brazil's president, Jair Bolsonaro, about the deaths exceeding 5,000 cases, he said, "So what … I'm sorry. What do you want me to do?" 
The answer outraged the country.
…
We must continue to take measures to stop the spread of COVID-19. 
Working together to maintain social distancing and follow Public Health orders are the only ways to flatten the curve of the virus. 
Stay safe!
For more information, access worldometer.com, canada.ca, and don't miss Prime Minister Justin Trudeau's daily briefing at 11.15 ET.