COVID-19 Rundown, April 28th, 2020
As of today, April 28, 2020, worldwide, there are more than 3.1 million coronavirus cases and almost 217,000 deaths. Canada has registered a total number of 49,817 positive tests and 2,852 deaths.
Today, Premier Justin Trudeau started his daily briefing by thanking the first responder workers that helped his mother in the recent Montreal's fire incident. "Thankfully, she's doing fine," he said.
Secondly, he announced the House of Commons virtual meeting in order for the government to unveil new federal COVID-19 projections. It is the first time for all 338 MPs to attend such a meeting with their colleagues.
Since the start of the wage subsidy program application from yesterday morning, there were more than 44,000 companies that registered for it.
Also, Justin Trudeau mentioned that six million surgical masks are on the way to provinces and territories this week, and 100,000 face shields will be shipped out soon.
"Our priority is keeping all Canadians safe while getting back to normal as much as we can," he said.
Across the country, nationally and provincially governments and people marked National Day of Mourning.
"Today, flags across Canada will be flown at half-mast as we pause to remember those who died, were injured, or became ill from their work. On the National Day of Mourning, we pay tribute to these Canadians, and remind ourselves of the need to do all we can to protect workers," said Trudeau.
Read his full statement here.
You can find below the provincial COVID-19 rundown:
British Columbia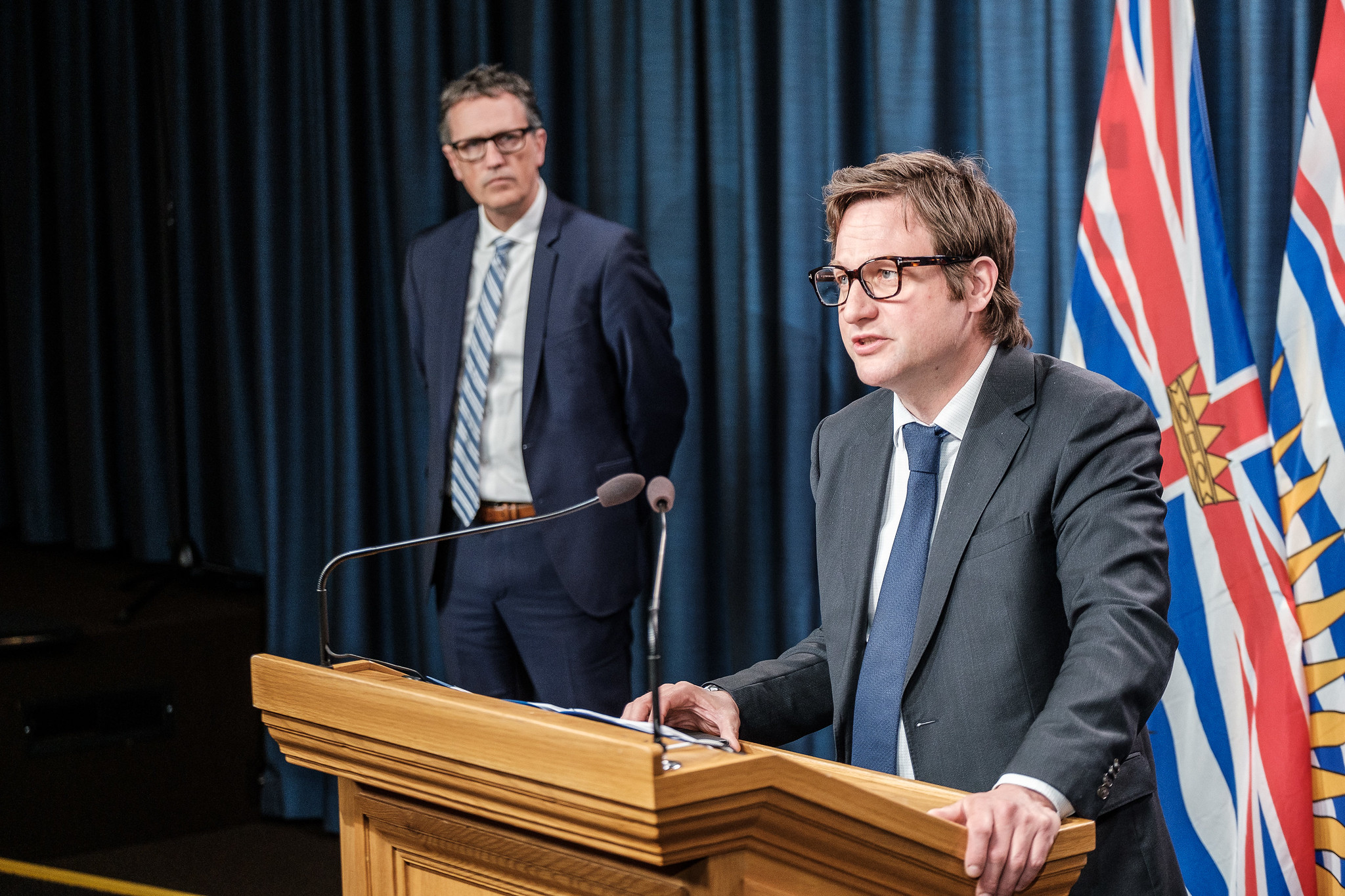 By today, a total of 2,053 cases of COVID-19 have been confirmed in B.C.
There are two new deaths registered in the last twenty-four hours, the total now becoming 105.
"We're getting close to that time where we can start to open up," provincial health officer Dr. Bonnie Henry said.
No date has been set for any restrictions to be lifted, however, and officials have repeatedly mentioned that any loosening up, will require the number of active cases and hospitalizations to continue to fall.
Twenty-five employees of a poultry processing plant in Coquitlam, B.C., have tested positive for the novel coronavirus, the Fraser Health Authority says. The employees work for Superior Poultry Processors Ltd, and health workers have tested 236 staff and 73 close contacts of workers from the plant.
The facility, which is owned by the same company that owns the COVID-19-ridden United Poultry in Vancouver's Downtown Eastside, has been closed since April 24.
By date, there are 34 coronavirus cases from United Poultry.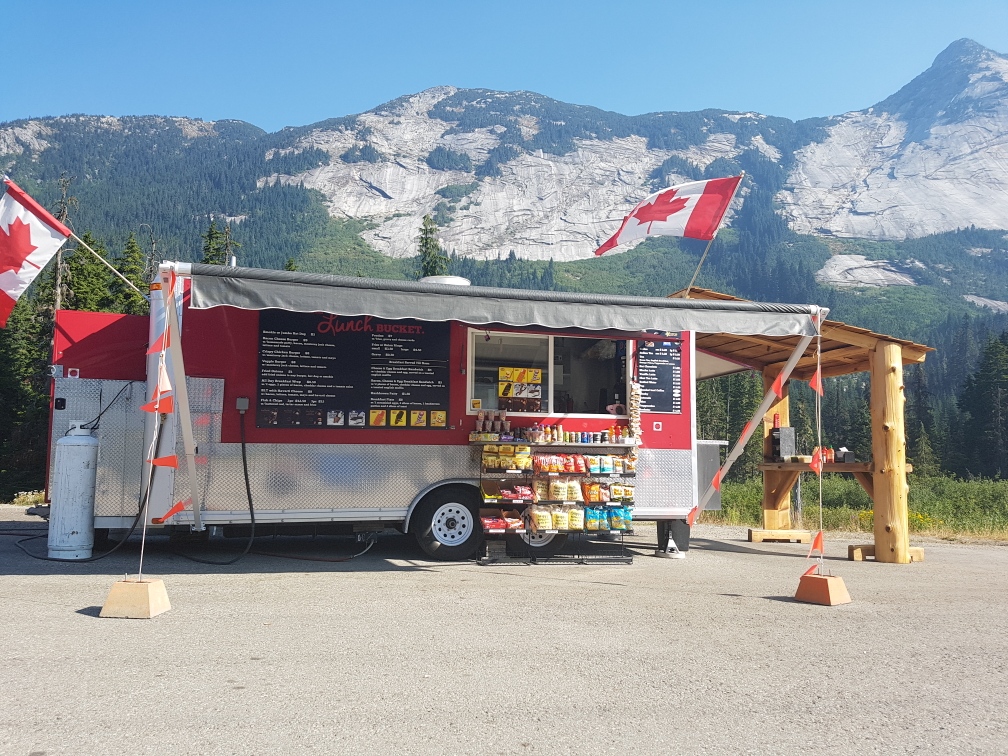 The Government of B.C. is forgoing the usual restrictions and fees for food-truck operators who want to set up on key stops for commercial truck drivers, in locations where it is safe to do so, at the currently reduced traffic volumes. Vendors are operating at rest areas, weigh scales, and other commercial truck pullouts throughout the Lower Mainland and southern Interior, with more expected to be added in the coming weeks.
Along with allowing food trucks, the Province has recently completed the installation of more than 25 portable toilets at commercial pullouts and inspection stations in the province to improve travel for commercial truck drivers.
Alberta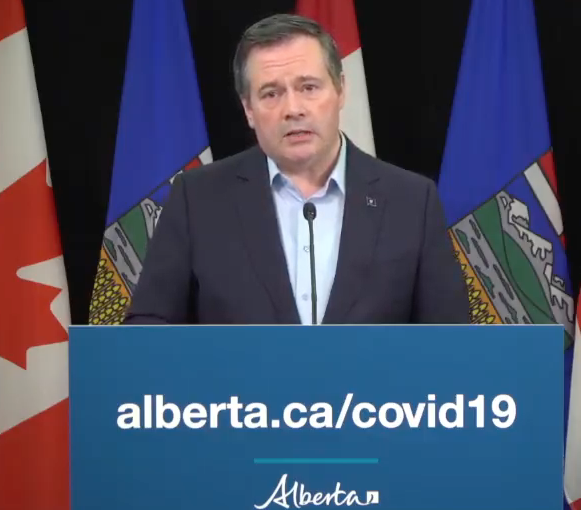 By today, Alberta has registered a total of 4,696 coronavirus cases, with 75 deaths and 1,664 recovered patients.
So far, 135,442 tests have been completed.
To limit the number of Albertans who need to visit registry agents in person, corporate registry services, personal property services, and select motor vehicle services, are now being offered remotely.
The services that still require in-person service, include:
New driver's licence or ID card applications
Driver's licence and ID card renewals requiring an updated photo
Vital Statistics services, such as ordering birth or death certificates.
The Minister of Labour and Immigration Jason Copping issued a statement on the National Day of Mourning.
"Every year on April 28, we observe the National Day of Mourning to honour and pay tribute to those who have lost their lives, have been injured, or suffered a work-related illness. My thoughts are with these workers, their families, friends and colleagues", he said.
Construction of the new Calgary Cancer Centre has reached its highest point. The last concrete pour (topping off) of about 163 cubic metres now encloses the highest level of the main structure.
About 7,600 construction-related jobs have been created as the result of the Calgary Cancer Centre infrastructure project.
The Government of Alberta has introduced a new "low" modelling scenario estimating 298 Albertans will require hospitalization, and 95 will require critical care when the virus reaches its peak.
Updated modelling scenarios continue to estimate that Alberta's outbreak will reach its peak in late May.
For more information, visit alberta.ca.
Saskatchewan
A Saskatchewan resident in his or her 80s from the Far North region has died from complications related to COVID-19. The province now has five deaths related to having been infected with the virus.
As of today, Saskatchewan has 365 total cases of COVID-19.
Eleven of the new cases are in the Far North, and one is in the North region.
There are currently seven people in hospitals across the province. Five people are receiving inpatient care, and two people are in intensive care.
Saskatchewan's big game draw opens on May 1. Hunters have until midnight on May 25 to submit their online applications.
"Hunting is a popular pastime in Saskatchewan, and the big game draw continues to be an important milestone for hunters," Environment Minister Dustin Duncan said.
Day Of Mourning honours Saskatchewan workers who lost their lives. In 2019, 36 workplace fatalities occurred in Saskatchewan.
Manitoba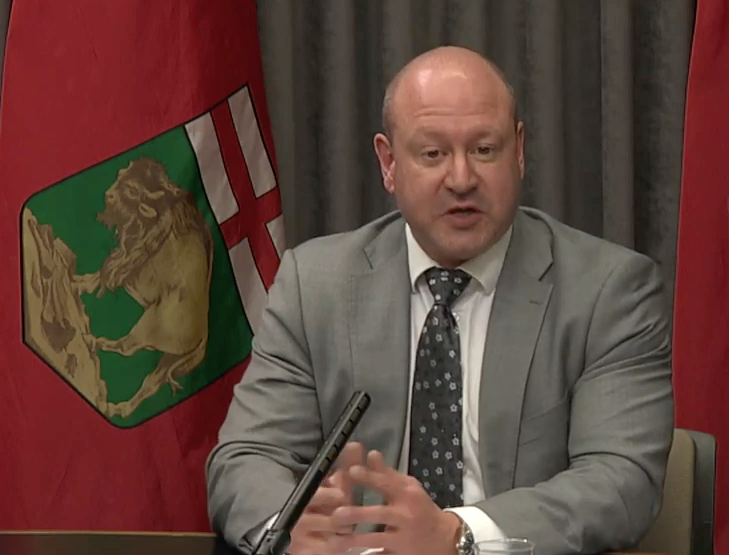 Public health officials advise no new cases of COVID-19 have been identified as of this morning. The total number of lab-confirmed positive and probable positive cases in Manitoba remains at 272.
The data also shows:
seven individuals are currently hospitalized, which includes two individuals in intensive care;
57 active cases and 209 individuals who have recovered from COVID-19; and
the number of deaths due to COVID-19 remains at six.
As of yesterday, an additional 321 laboratory tests were performed. This brings the total number of tests performed since early February to 23,857.
The Manitoba government is implementing four new temporary orders under The Emergency Measures Act, to protect vulnerable Manitobans, to help the economy, and to ensure the flow of goods and supplies into and out of Manitoba, Premier Brian Pallister announced today.
They are retroactive to the beginning of the state of emergency March 20, as follows:
Youth in Care Provisions Order,
Student Aid Provisions Order,
International Fuel Tax Agreement Credential Provisions Order, and
Trucking and Transportation Provisions Order.
Also, today in Manitoba, the Trucking and Transportation Provisions Order is extending the expiry dates on certain permits, certificates, or registrations until July 31.
For more information, visit manitoba.ca.
Ontario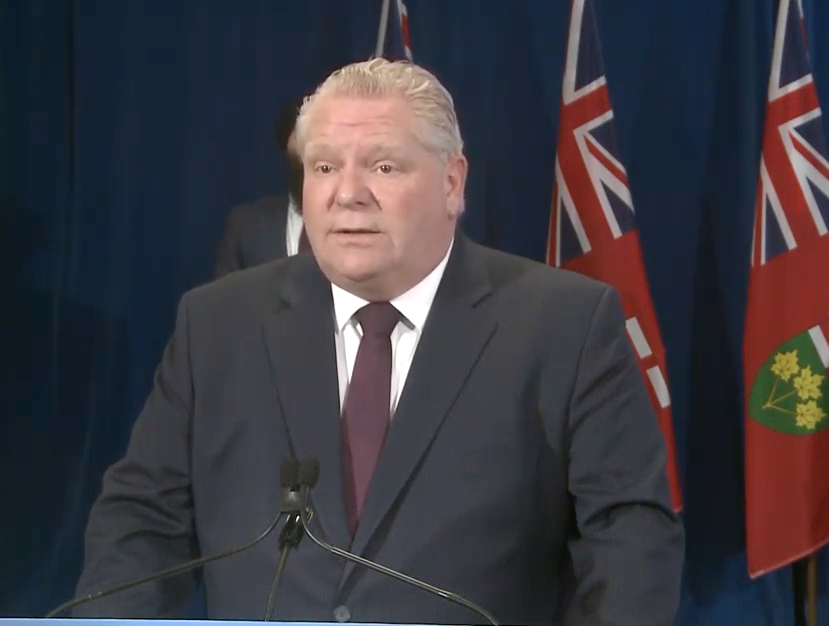 By today, there are registered more than 1,000 deaths due to COVID-19 in Ontario.
However, Ontario reported 525 new cases of COVID-19, ending three consecutive days of declining daily figures.
Ontario also confirmed outbreaks in four additional long-term care facilities Public health officials are now monitoring outbreaks in 154 long-term care homes, where 705 residents have died of COVID-linked illness, and another 2,491 have been infected by the novel coronavirus.
"Reopening the economy is a process, and it will take some time to do it right," said Premier Doug Ford.
He also promised more details later this week, saying that they would release "clear, sector-specific labour guidelines," so that businesses can operate safely through the transition.
The province has created a new web portal where businesses can submit requests to have regulations changed, to help them operate during the pandemic.

The website, called "COVID-19: Removing the barriers," is meant to help both businesses who are pivoting to produce healthcare supplies and those who want to operate remotely or in a "non-traditional fashion," according to the site.
Quebec
The Quebec government revealed that the province's COVID-19-related death toll has reached 1,682, after announcing 83 new deaths since yesterday.
Premier François Legault updated the provincial numbers, stating that Quebec now has 25,757 known coronavirus cases and 1,625 hospitalized patients, 217 of whom are in intensive care.
The Premier also announced that "some businesses" throughout Quebec will be opening throughout May, as follows:
Most stores will gradually be allowed to reopen on May 4th. The Greater Montreal area, where the majority of COVID-19 infections are located, will follow one week later.
The companies operating in construction and manufacturing across Quebec will also restart on May 11th.
The recovery strategy comes one day after the province unveiled its plan to slowly reopen elementary schools and day-cares as of May 11.
Returning to school is optional for students, but the idea has been met with concerns from unions.
New Brunswick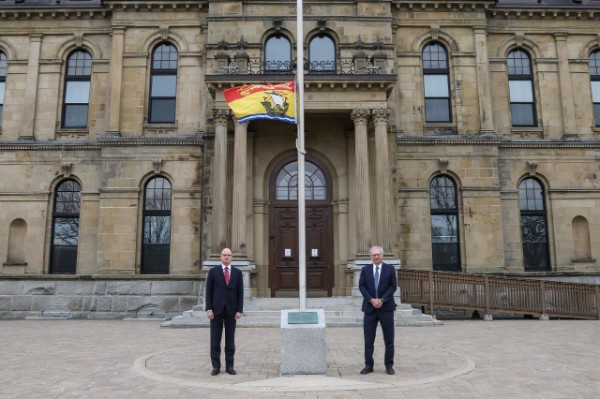 Today marked the 10th consecutive day in which no new cases of the virus have been reported. The number of confirmed cases stands at 118, the number of active cases is four, and 114 people have recovered. One person remains hospitalized, and there are no patients in an intensive care unit.
Today, New Brunswick joined the other provinces with a statement that was issued by Post-Secondary Education, Training and Labour Minister Trevor Holder in recognition of the National Day of Mourning.
Testing protocols in New Brunswick for COVID-19 are being expanded to capture a wider range of symptoms for the disease.
Dr. Jennifer Russell, chief medical officer of health, announced that new symptoms are being added to the list that determines when a COVID-19 test is administered.
The new symptoms, in addition to the previously mentioned, are:
a new onset of fatigue;
a new onset of muscle pain;
diarrhea;
loss of sense of taste or loss of sense of smell; and
in children, purple markings on the fingers or toes.
Russell noted that in the case of children with purple markings on their fingers or toes, testing would be done even if none of the other symptoms are present.
The provincial government has updated its mandatory order under the state of emergency to restrict temporary foreign workers from entering New Brunswick.
"Under normal circumstances, we welcome foreign temporary workers as they play an important role in New Brunswick's continued economic growth," said Blaine Higgs. "But right now, the risk of allowing more people to enter the province is simply too great."
This restriction does not affect the status of temporary foreign workers currently in the province.
Also, as a new restriction today, people may enter New Brunswick for a period of not more than 24 hours to remove belongings from a students' residence. They are expected to isolate themselves as best as possible while in the province.
Staying longer than 24 hours is considered remaining in the province, and the 14-day self- isolation period would apply.
Nova Scotia
Today, April 28, Nova Scotia is reporting three additional deaths related to COVID-19, bringing the total to 27. The deaths occurred at the Northwood long-term care home in Halifax Regional Municipality.
"We are working with our partners to ensure Northwood has the support they need to try to stop this virus," Premier Stephen McNeil said.
As of today, Nova Scotia has 915 confirmed cases of COVID-19. Fifteen new cases were identified in the last 24 hours.
As of April 27, there were 10 licensed long-term care homes and unlicensed seniors' facilities in Nova Scotia with cases of COVID-19, involving 218 residents and 95 staff.
The $380 million loan program, which was developed in collaboration with the Nova Scotia Federation of Municipalities and the Association of Municipal Administrators, will be available through the Municipal Finance Corporation.
The municipalities interested in accessing a loan will first need to determine their revenue shortfall. The Municipal councils will be required to pass a resolution and submit it to the Department of Municipal Affairs and Housing for firstly analyzing the request.
The municipalities will have six months to begin repayment and three years to fully repay the loan.
The organizers of the Cavendish Beach Music Festival have decided to cancel the 2020 edition due to COVID-19. The ticket buyers will be e-mailed directly with the information to request a refund or transfer their ticket to the 2021 festival.
Prince Edward Island
P.E.I. has one new confirmed case of COVID-19, Chief Public Health Officer Dr. Heather Morrison announced today.
Morrison said the case is a man in his 50s and is related to international travel. She said he is self-isolating at home.
The number of confirmed cases on P.E.I. is now 27, with 24 considered recovered.
The province also announced a plan to ease restrictions in the province gradually. Morrison said the new case is an important reminder the virus hasn't gone away, and that easing restrictions is not without risk.
Yukon
As of today, April 28th, 2020, the number of cases of COVID-19 in Yukon is eleven, with eight recovered cases and pending 33 results.
Eight of the eleven people who have contracted COVID-19 in Yukon have now recovered, and no one has had to go to a hospital.
Total people tested 919.
Newfoundland and Labrador
By April 28, 2020, there were 258 COVID-19 confirmed cases, with three total deaths.
Four people are in hospital due to the virus. Of these patients, two are in intensive care.
Two hundred and twenty-two people have recovered.
To date, 7,955 people have been tested.
The province joins the rest of the country in honouring those killed or injured in workplace incidents.
A fire near the Town of Portugal Cove South is being investigated under the provincial Forest Fire Regulations. The fire is believed to have been caused by an alleged illegal burning of debris on a residential property on Saturday, April 25th.
Northwest Territories
Today there were five cases of COVID-19 confirmed (including five recovered).
The territory's last confirmed case was announced on April 5, related to an individual who had recently travelled to Latin America and immediately self-isolated upon return.
So far, 1,684 completed tests, with 1,679 negative results.
Nunavut
No cases of COVID-19 in Nunavut.
Around the World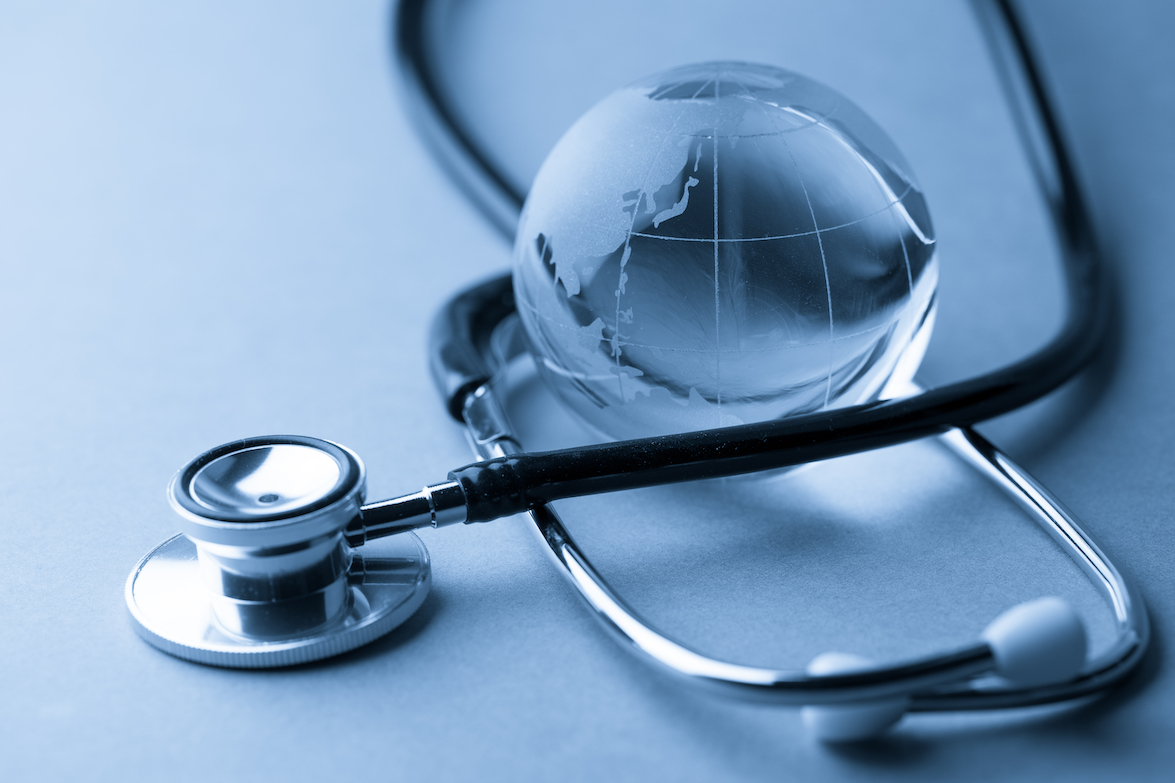 New Zealand Prime Minister Jacinda Ardern has recently said that the country has "won" the battle against the community transmission of the coronavirus. The country dropped from Alert Level Four to Alert Level Three.
According to India's Ministry of Health and Family Welfare, the country has registered 1,543 new coronavirus cases in the last 24 hours, currently having 22,010 active cases and 937 deaths.
Data gathered by the care homes regulator in England and Wales showed that from April 10 to 24, the care homes reported 4,343 deaths from coronavirus.
Also, some children in the UK have died from a rare inflammatory syndrome, which could be linked to COVID-19. The health secretary, Matt Hancock, said some children without underlying health conditions had died.
…
We must continue to take measures to stop the spread of COVID-19.
Working together to maintain social distancing and follow Public Health orders are the only ways to flatten the curve of the virus.
Stay safe!
For more information, access worldometer.com, canada.ca, and don't miss Prime Minister Justin Trudeau's daily briefing at 11.15 ET.