Canada to Deploy Tank Squadron to Latvia
Canada will deploy a Canadian Army Tank Squadron of 15 Leopard 2 tanks to Latvia to bolster the Canadian-led NATO-enhanced Forward Presence (eFP) Battle Group in Latvia.
The announcement was made during Anita Anand's Minister of National Defence visit to Brussels, Belgium, in June.
"Canada's support for Ukraine is unwavering, and our commitment to the NATO Alliance is ironclad. Canada's additional military aid to Ukraine will help the Armed Forces of Ukraine defend itself against Russia's illegal and unjustifiable invasion. In addition, the deployment of a Canadian Army Tank Squadron to Latvia demonstrates Canada's continued commitment to Latvia's security, and the collective defence of NATO. As a founding member of NATO, Canada will continue to step up with concrete contributions to protect our Allies," said Anand.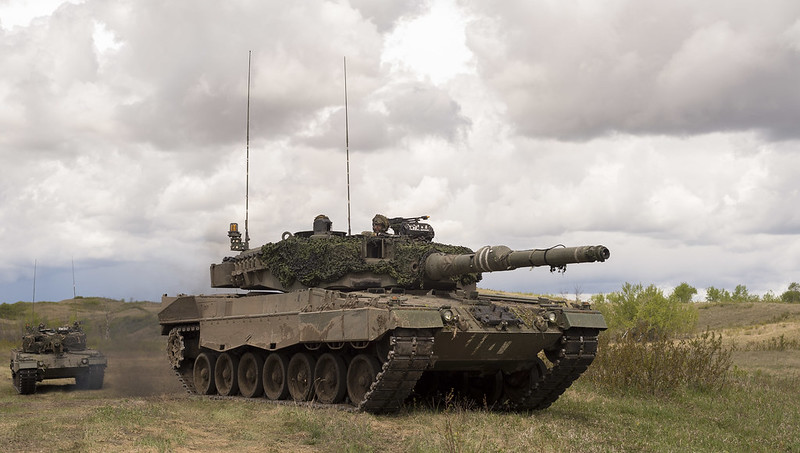 Support for NATO Shown Through Recent Announcement
Canada continues to show its support for the North Atlantic Treaty Organization (NATO) in light of Canada's continued contributions. The recent announcement to deploy Canadian Army Tank Squadron also serves to implement the Canada-Latvia Joint Declaration of June 2022, according to the Department of National Defence. This declaration is intended to "surge the eFP Battle Group Latvia to a combat capable brigade," says the Department of National Defence.
In addition to the 15 Leopard 2 Tanks, Canada will also send 35 vehicles, including two Armoured Recovery Vehicles, to Latvia. Other vehicles will include maintenance, fuel, supply, and transport vehicles to provide support to the Leopard 2 Tanks. Also, to provide support to the Leopard 2 Tanks, the Canadian Armed Forces (CAF) will send tools and test equipment specific to the tanks.
At full strength, the Canadian Army Tank Squadron will be accompanied by 130 CAF personnel. According to the CAF, these personnel include approximately 120 personnel to operate the squadron and an additional 10 personnel in a sustainment and maintenance role.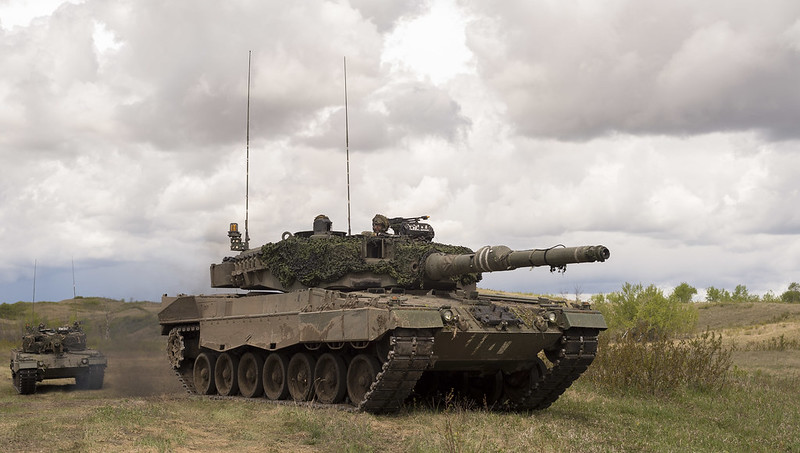 Meetings in Belgium
During her visit to Brussels, Belgium, Minister Anand participated in the thirteenth meeting of the Ukraine Defense Contact Group and a meeting of North Atlantic Treaty Organization (NATO) Defence Ministers.
During the NATO Defence Ministers' Meeting, the group discussed ongoing support to Ukraine and how to continue to bolster its military's success.

Also, during the visit, Anand met with various ministers on a bilateral level. One meeting included meeting Norway's Minister of Defence Bjørn Arild Gram. Anand and Gram signed the Enhancement of Bilateral Defence Co-Operation Memorandum of Understanding (MOU.) This aims to "enhance defence cooperation between the two countries in several areas, such as strategic surveillance and situational awareness in the Arctic; the implementation of the Women, Peace and Security agenda; climate and security; training and education; space activities; cyber security; and defence science and technology," according to the Department of National Defence (DND).
Other ministers Anand met with included Latvia's Minister of Defence, Inara Murniece; representatives from the Allied nations contributing to the eFP Battle Group Latvia; Representatives from Estonia, Germany, Latvia, Lithuania and the United Kingdom; Sweden's Minister of Defence Affairs, Pal Jonson; Italy's Minister of Defence, Guido Crosetto; North Macedonia's Minister of National Defence, Slavjanka Petrovska; and Finland's Defence Minister, Antti Kaikkonen.
Anand's meeting with Finland's Defence Minister was especially significant since the country had recently joined NATO. The two ministers discussed how Canada and Finland could work together to bolster security in Europe.
"During this important moment for Euro-Atlantic security, Canada continues to work closely with NATO Allies and international partners to provide and coordinate comprehensive military assistance for Ukraine, and to help build a more resilient NATO Alliance," stated DND.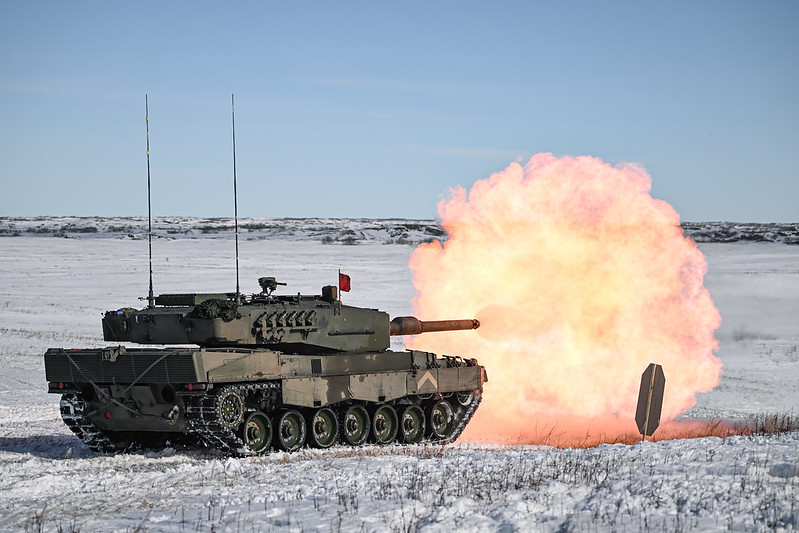 NATO and Canada
NATO is an essential international commitment for Canada, as evident in the many operations the CAF takes to support NATO efforts worldwide.
Some of these efforts include:
leading the multinational NATO-enhanced Forward Presence Battle Group in Latvia;
Supporting efforts in the Middle East under Operation IMPACT, and
Operation KOBOLD supporting NATO peace efforts in Kosovo.
Additionally, Canada has supported NATO's efforts to bolster Ukraine's military and its fight against the Russian invasion.