Search for Missing Sailor Ends in Tragedy
The search for PO1 Carlos Cea ended in tragedy Wednesday after the sailor's body was found in a wooded area near Work Point in Esquimalt, B.C.
According to a post from His Majesty's Canadian Ship (HMCS) Calgary's Facebook page, Cea was first reported missing earlier this week.
"Carlos was a leader in Calgary, highly regarded for his personal dedication and care for others. He spent 18 years and close to 1000 days at sea in service to Canada. He was a loving husband, a proud father of four, and a shipmate to many.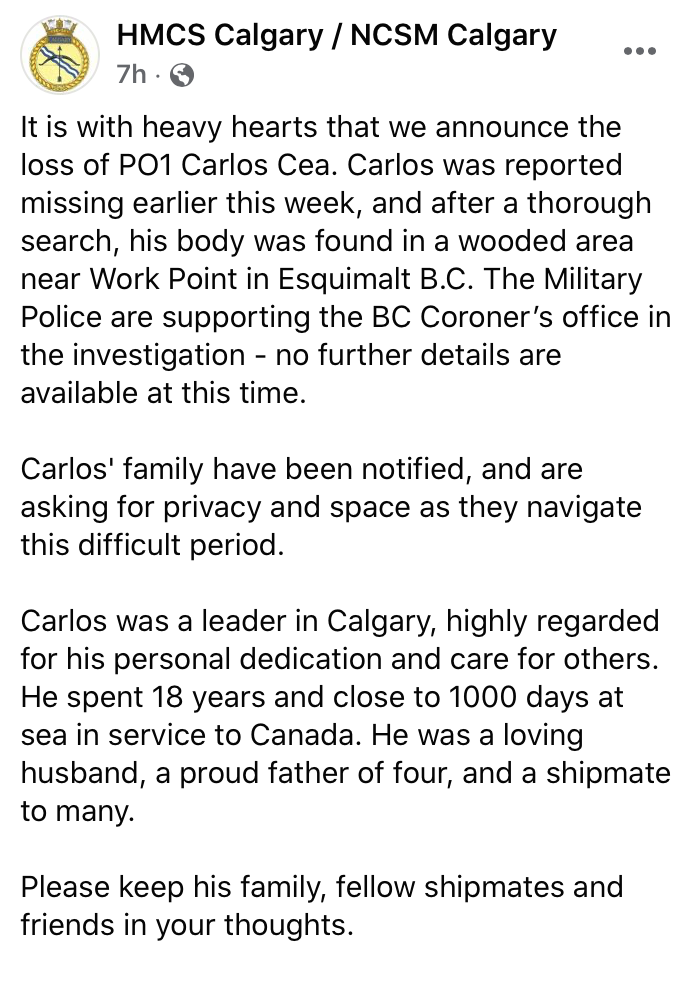 "Please keep his family, fellow shipmates, and friends in your thoughts," stated the HMCS Calgary Facebook post.
According to the post, the Military Police are supporting the BC Coroner's office in the investigation. However, no details are available at this time.
Additionally, the family has been notified and asks for privacy and space as they confront the tragic news.