In the last year, the Canadian military community, sadly, has had to bid a final farewell to many of its own.
This Remembrance Day, we take a moment to honour and reflect on all those we've lost since November 2016.
Master Seaman Guillermo Morales Castellon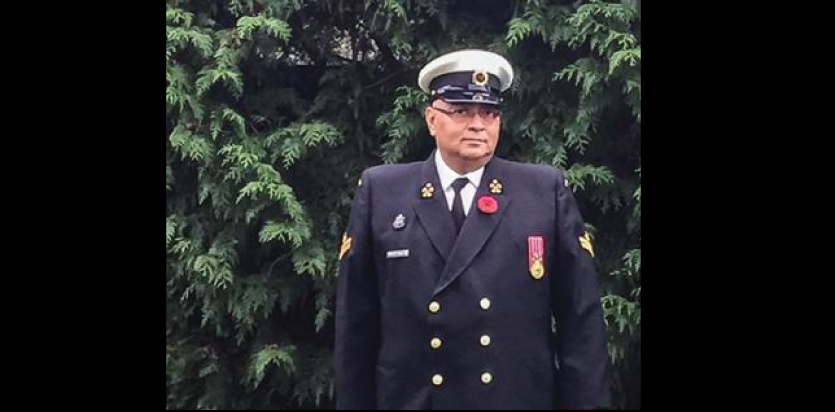 Master Seaman Castellon passed away on Friday, Nov. 25, 2016 after sustaining injuries in an industrial accident at 443 Maritime Helicopter Squadron in Patricia Bay, BC.
Castellon joined the Army Reserve, 2nd Field Artillery Regiment, Royal Canadian Artillery in 1995. He later transferred to the Naval Reserve and served on Her Majesty's Canadian Ship Donnacona in 1998.
In 2014, Castellon accepted a transfer into the Regular Forces where he was posted to CFB Esquimalt Base logistics. He served as part of the Patricia Bay Supply Team supporting 443 Squadron.
Captain Thomas McQueen

Capt. McQueen tragically lost his life in a CF-18 Hornet crash near Cold Lake, AB on Nov. 28, 2016. McQueen was said to be on a routine training mission when the Hornet crashed not far from the Primrose Lake Evaluation Range. Emergency services from 4 Wing, including 417 Combat Support Squadron, rushed to the scene to respond to the crash.
Capt. McQueen was a ten year veteran who had flown on deployments in eastern Europe and had combat flight time in the Middle East on Operation Impact.
In 2014, Thomas "Toast" McQueen was chosen as one of Santa's escort pilots for the annual Canadian North American Aerospace Defense Command (NORAD) Region Track Santa program.
Master-Corporal Alfred Barr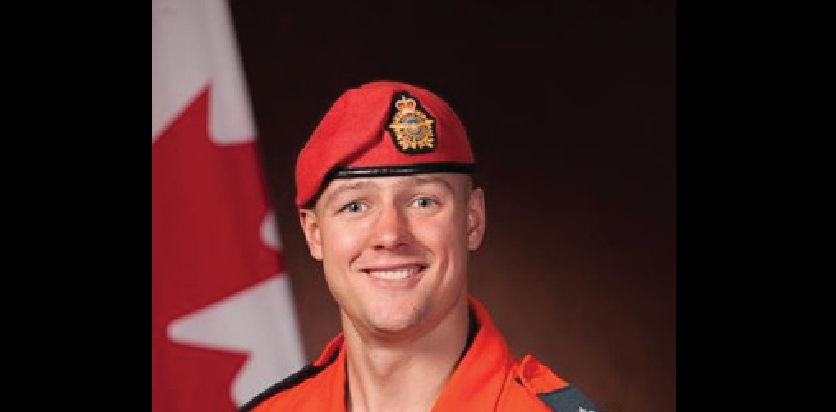 MCpl. Barr passed away on March 8, 2017 after sustaining injuries in an accident during training near Yorkton, Sask.
Master-Corporal Alfred Barr was a member of 435 Transport and Rescue Squadron based in Winnipeg, Manitoba.
Barr, originally from Lethbridge, Alta., joined the Canadian Armed Forces in 2009 as a signals operator. He later transferred to the SAR Tech trade in 2015. He was posted to 435 Squadron last summer after completing training at the Canadian Forces School of Search and Rescue at 19 Wing Comox, B.C.
Officer Cadet Betiana "Betty" Mubili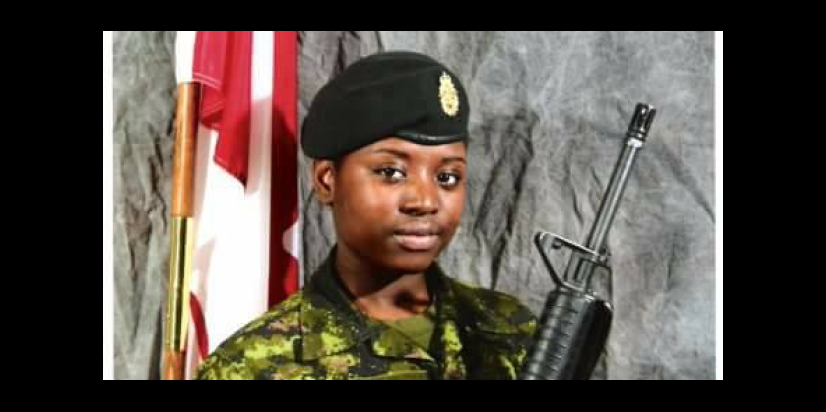 Officer Cadet Mubili passed away Aug. 27, 2017 after sustaining injuries following a parachuting accident.

An Afghanistan veteran, Mubili is reported to have moved to Canada in the early 2000s from Zambia. She joined the CAF right from high school in 2006. She had been posted to Petawawa for just under a year.
Most recently, Mubili was working towards becoming a commissioned member of the CAF as a nurse. As part of her training, she was to be posted to Toronto and be close to her family.
Captain Timothy Bowman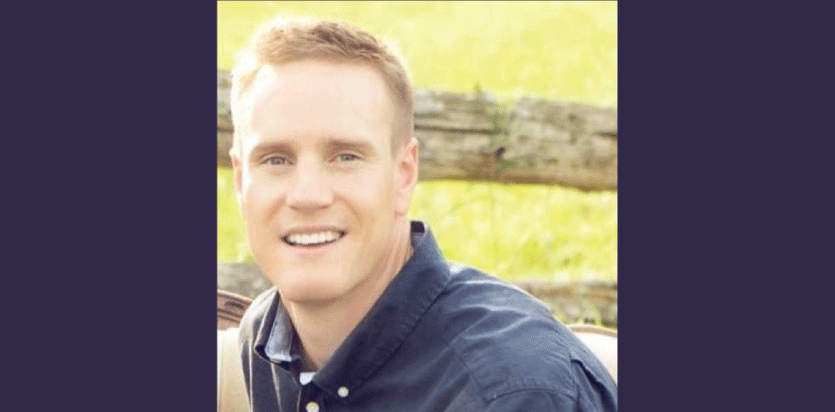 Capt. Bowman tragically and suddenly passed away in September 2017.
Capt. Bowman had gone missing a month prior and was discovered on Sept. 21 near Milton Island, just east of Kingston, ON.
Capt. Bowman was dedicated member of the Canadian Armed Forces (CAF) and a passionate athlete.
He graduated from the Royal Military College of Canada, where he received a Bachelor of Engineer, in 2004 and went on to serve as a tactical helicopter pilot at 1 Wing Headquarters. He also served a tour in Afghanistan from 2009-2010.
Capt. Bowman was also known for his athletic skills, winning the Canadian Forces Ironman in 2006 and 2008 and came in 3r place in 2007. He also completed the Ottawa Marathon in 2009.
Corporal (Ret'd) James Butler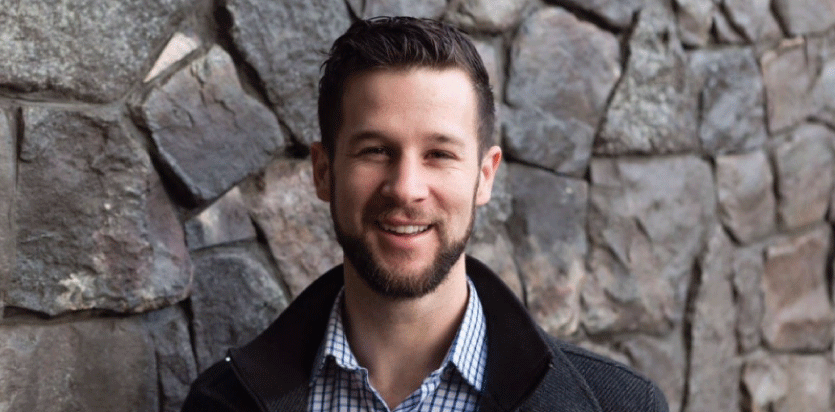 Cpl. (ret'd) Butler passed away on Oct. 9 at the age of 28 while in Thailand with his fiancee.
Cpl. (ret'd) Butler was a Combat Engineer with the 2 Combat Engineer Regiment. In 2010, he deployed to Afghanistan with the 1st Battalion The Royal Canadian Regiment Battle Group.
Cpl. (ret'd) Butler was also a Combat Diver and served with 2 CER Dive Team until 2015. He later made a Voluntary Occupational Transfer to the Navy Clearance Diver occupation.
After his retirement from the military, he went on to give back to the community as a life coach working with veterans.
If your loved one passed away this year and is not mentioned here, please contact the CMF Magazine.