Veterans Transistion Network hosts Clinicial Training Workshops
The second annual Veterans Transition Network (VTN) Clinical Training Workshop, held at the end of Oct., brought together 20 psychologists and councilors for over 40 hours of intensive training in veterans' health and transition needs.
"Working with veterans is a specialized skill…It takes many hours of practice to keep in mind the special considerations when working with a specialized population like veterans," said Dace Marsh, Director of Development and Communications at VTN.
The Clinical Training gave psychologists and counsellors hands-on experience, understanding and the tools needed to communicate with veterans suffering from Operational Stress Injuries. The session was held over four days.
Attendees were required to be registered or certified clinical counsellors or registered psychologist with experience in trauma and treating military personnel.
The Clinical Training will help expand VTN clinical capacity across Canada and deliver more services to veterans.
The Training was sponsored by Wounded Warriors with a $30,000 grant.
"We at Wounded Warriors Canada are honoured to have provided $300,000 to the VTN over the past three years. Today's announcement will help ensure that this established, studied and outstanding program is positioned well for the future – helping ill and injured Veterans from coast-to-coast," said Phil Ralph, Wounded Warriors Canada National Program Director in a news release.

VTN hopes the training will spread knowledge about PTSD and OSI to other professionals across Canada.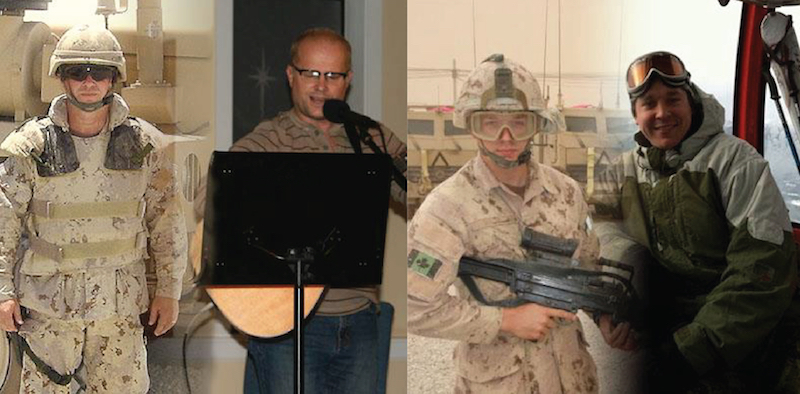 "Right now training is focused on the right clinicians who can give best care to veterans across Canada and expand our services directly to veterans. By offering this training to respective psychologists in their area, we hope this helps share information to people who are starting to work with trauma or thinking of working with trauma but just don't have the experience yet," said Marsh.
Veterans Transition Network is a national organization that runs transition program for veterans. The all-expense paid programs run for ten days, across the country, and offer help with career planning, goal setting and give veterans a clear roadmap and tools to plan the future.