Soldiers in the Arts Hosts Workshops for Veterans and Military Families
Images courtesy of Katerina Baiborodin and Soldiers in the Arts.
Soldiers in the Arts, an initiative of the Roland Gossage Foundation, offered two online interactive workshops to veterans and their families in February.
The workshop focuses on how creative arts can assist military members in finding emotional healing.
"The purpose of this workshop is to bridge the gap between veterans, their families, and the world of arts, and provide a way for veterans to step outside their comfort zone in a setting where failure is impossible. Participants will have the opportunity to explore their creative potential, connect with others in a way that is genuine, find joy in improvisational play, and truly be present," said Ryan Hawkyard, Program Coordinator for SITA.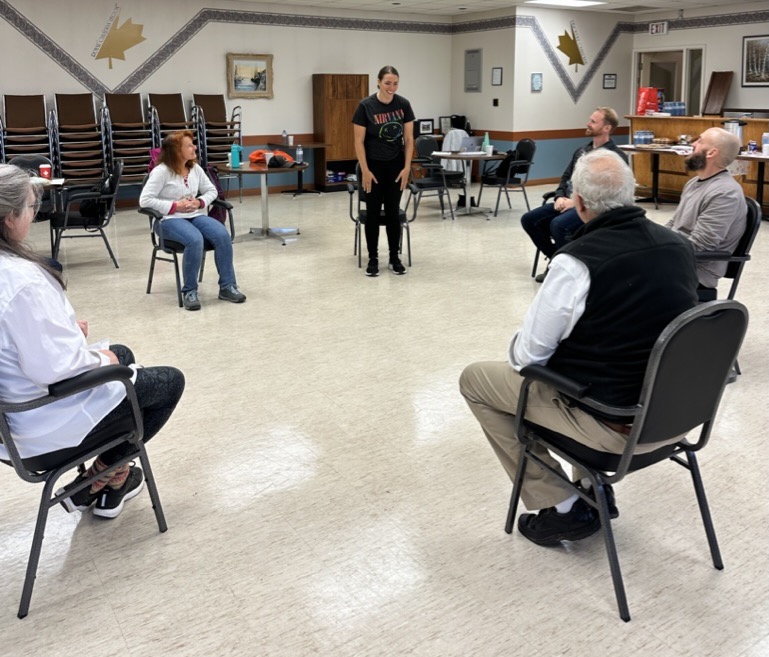 Century-Old Techniques to the Aide
Held in a virtual format, the workshops used centuries-old techniques that train actors. These techniques have been adapted for creativity, development and mindfulness.
"We're creating an inclusive and supportive environment that fosters creativity, confidence, self-awareness, and motivation," noted Hawkyard.
The workshop built on these techniques through the use of group exercises, fun games, and a supportive environment to explore the basics of improv theatre.
"In the workshop, we use techniques such as character work to get participants out of their comfort zone — all from the comfort of their own homes. No experience is necessary," added the SITA program coordinator.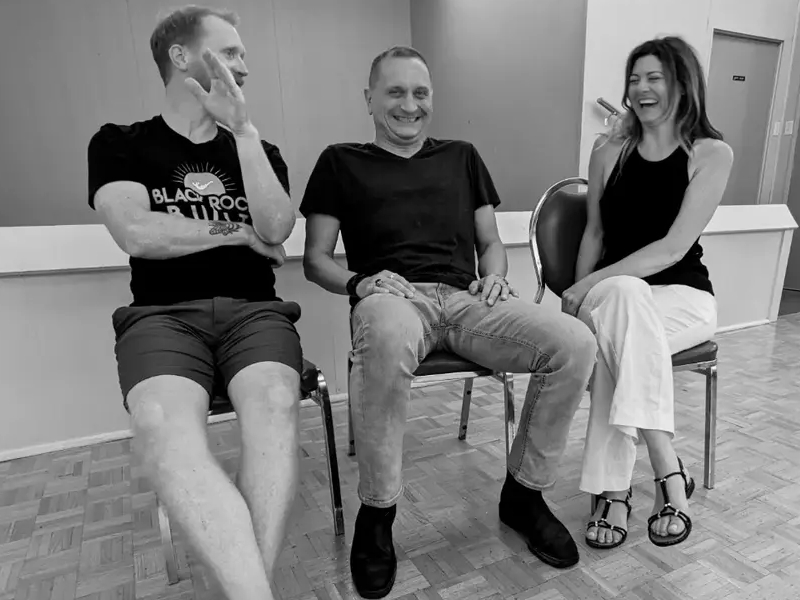 Expert Talks
The workshop featured Michael J. Gellman, actor, writer, director, producer and founding Second City New York program member. With over 40 years in the world of improvisation, he brings a plethora of experience to share with military members and their families.
"With decades of performing experience under his belt, he brings a unique perspective on the healing power of arts to all of his workshops. These workshops are open to all veterans of the Canadian Armed Forces, their spouses, and adult children," said Hawkyard.
Returning & New Participants Learn From Experts
According to Hawkyard, the Feb. 8 workshop brought together returning and new faces, joining from all across the country.

"We continued to focus on the development of "Yes, and…" which is not only important to improv theatre but is also beneficial in everyday life as it helps us become more open in our communication with others," explained Hawkyard.
Gellman used his expertise to navigate the attendees from basic exercises to more elaborate scene work.
"Overall, participants have been enjoying the process, and with the addition of weekly online sessions, they will be able to hone their skills for when they come out to our monthly in-person groups," said Hawkyard.
Another workshop was held virtually on Feb. 15.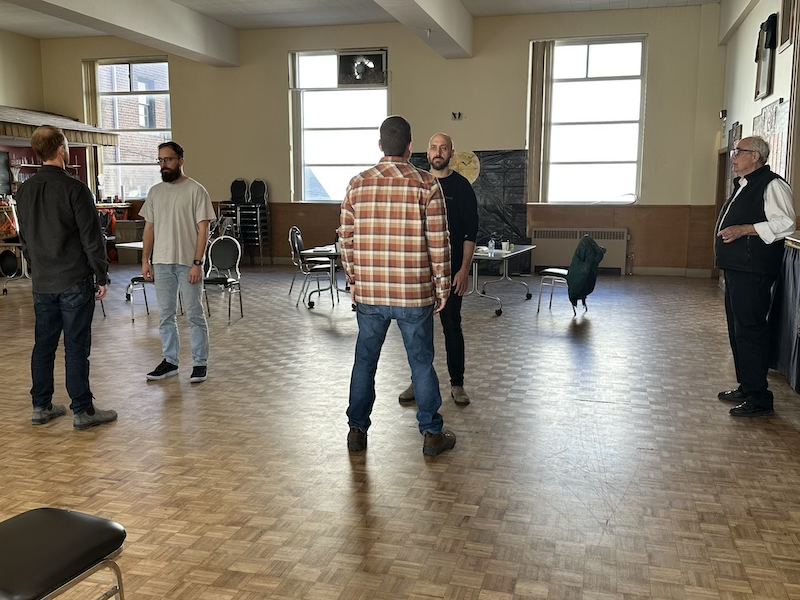 About SITA
Soldiers in the Arts (SITA) is a not-for-profit organization focusing on empowering Canadian Veterans through the arts and arts-based training.
SITA brings the voices of actors, directors, producers, dancers, writers, poets and artists to help Veterans, and their family members, work through their Operational Stress Injuries. Overall, the focus is to allow veterans and their families a chance to connect in a way that might not have previously been possible.
Upcoming Workshops
SITA has two upcoming workshops in the next few weeks. First, on Feb 25th, a workshop will be held at the Royal Canadian Legion Branch 560 from 12:30 p.m. to 3:30 p.m.
And on March 4th, another workshop is scheduled from 12:30 p.m. to 3:30 p.m. at the Royal Canadian Legion Branch 001/042 located at 243 Lower Coxwell Ave, Toronto.
The online workshops happen on Wednesday nights from 7-9pm ET and the sign-up form is here.
To learn more about SITA, click here.