Social Media sharing raises money for Guitars for Vets program
It's time to pull out your phones and laptops and start Facebooking and Tweeting because every retweet, share, and mention of the #HealingforTrauma hashtag can help raise up to $10,000 for the Guitars for Vets program. Guitars for Vets is a national program that promotes the healing of PTSD through music.
The Healing for Trauma campaign is sponsored by the Health Canada Licensed Producer of medical-grade, greenhouse grown cannabis, Aphria. Aphria teamed up with VETS Canada, CANNWAY and musicians The Walkervilles to create a video that explains, through music, mental and physical health challenges veterans face.
The video was created to promote and support Guitars for Vets, a program provided by VETS Canada. The program was launched by CEO and President of VETS Canada, Jim Lowther. Lowther himself says that playing the guitar saved his life after being diagnosed with PTSD after serving 15 years in the CAF.
"When you have PTSD, you get a lot of pills thrown at you, and you don't feel like you can really help yourself that much. But I had an old guitar sitting around in the corner, so I picked it up and started playing it, and I felt better. The noise in my head kind of stopped for a bit," said Lowther.
Inspired by his own experiences, he launched the program which gives veterans a free guitar and ten free guitar lessons provided by a qualified instructor. Since the program is national, for those living in remote locations, the Guitars for Vets team has posted guitar lesson videos on their website.
To-date VETS Canada has sent out 150 guitars.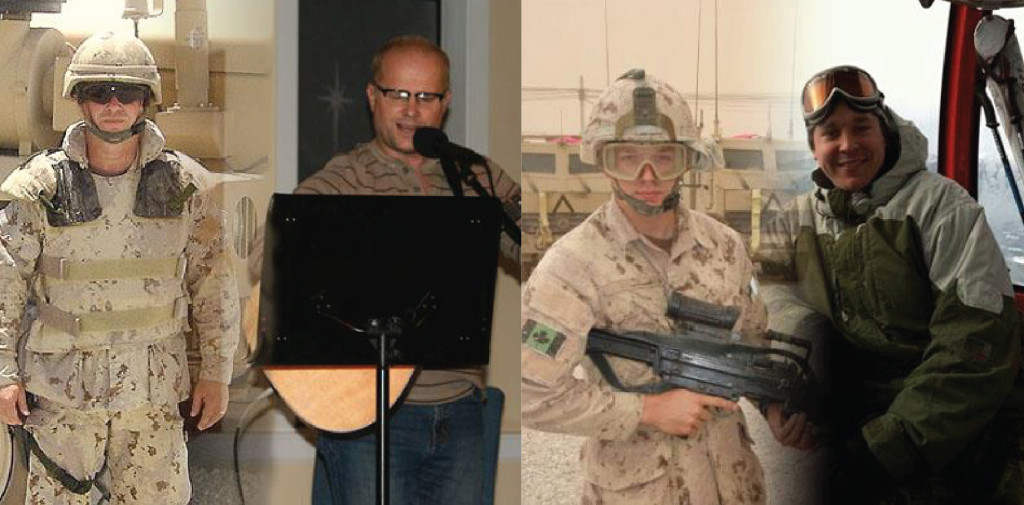 According to Lowther, the outpour of donations and support has been incredible. They recently launched a radio campaign to promote the program and encourage people to donate guitars. Many organizations have reached out to Guitars for Vets including Long & McQuade, one of Canada's largest music stores. The company has agreed to allow people to drop off guitars at any location nationwide for donation.
The next step for the program is the all-expense paid Rock and Roll boot camp for veterans. Hoping to hold the boot camp in Calgary in spring and later in Toronto, the camp will be a four-day event bringing the biggest names in the industry with veterans, currently serving members and RCMP. The boot camp will help veterans learn the guitar and will feature a concert at the end. In preparation, he is holding a fundraiser in Calgary with musician Sass Jordan on Feb. 6.
Lowther is a firsthand witness to how music can heal a person.
"It saved my life. It's as simple as that. Music can set the soul free. We're putting the healing power of music in the hands of heroes. It really is that powerful. I realize every day, just by listening to the stories of the vets we've given guitars to, they're coming out of their houses, they're going to guitar lessons, they're really starting to live again," said Lowther.
Realizing that many veterans were slipping through the cracks, Lowther and his wife launched VETS Canada in 2011. Originally a small team in Halifax, the organization today has grown to a network of over 135,000 with hundreds of volunteers. A federally registered non-profit charity; in 2014 VETS Canada was awarded a contract by Veterans Affairs Canada and are now Veterans Affairs Service Providers for homeless and in-crisis veterans.
The organization takes veterans out of shelters and into apartments, taking care of their first and last month's rent and furnishing the apartment. They also assist them with finding a job. To-date VETS Canada has assisted 750 veterans that number growing daily.