20 Easy Organizing Projects for the New Year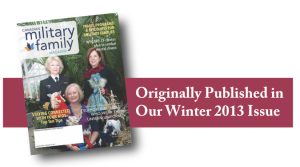 The Holiday festivities are behind us. The decorations have been put away and the last cookie eaten. The New Year has been rung in with a glass of bubbly. But now what? Well, if you are like most people, you make some resolutions.
According to researcher John Norcross and his colleagues, who published their findings in the Journal of Clinical Psychology, approximately 50 per cent of the population makes resolutions each New Year. Among the top resolutions are weight loss, exercise, stopping smoking, better money management and better organization.
Weight loss requires will power. Exercise requires commitment. Stopping smoking, although one of the smartest things you could do, is very difficult. And better money management takes time. But organization? Easy as pie! You can greatly improve your organization in as little as an hour.
20 simple organization projects that you can do in an hour or less: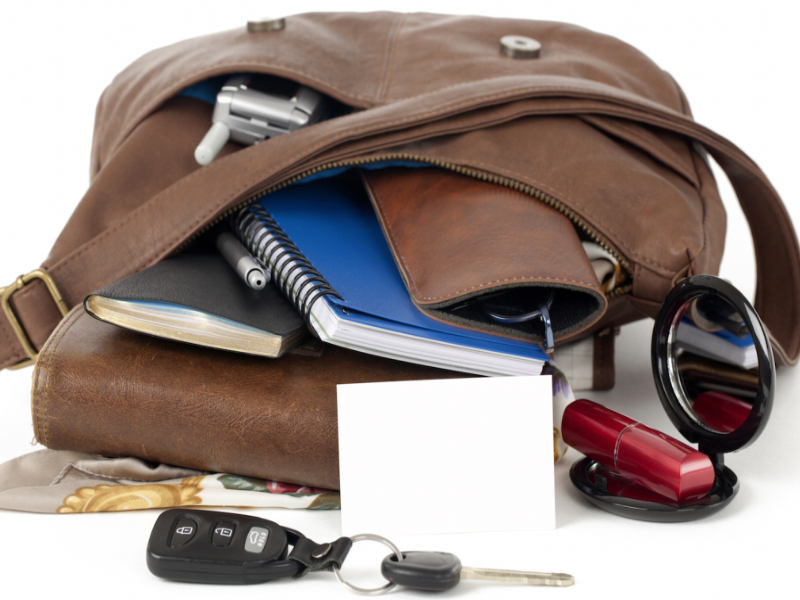 1. Clean out your purse and wallet.
Take everything out. Throw out old tissues and receipts you no longer need. Get rid of the flattened granola bar and the lipstick you haven't worn in years. Only put back what is useful to carry with you on a daily basis.
2. Attack a drawer.
Notice I said "a" drawer. Not all the drawers. Just do one drawer in your kitchen and bathrooms each day. You can do your work in nice-sized bites, and still have an organized home before February!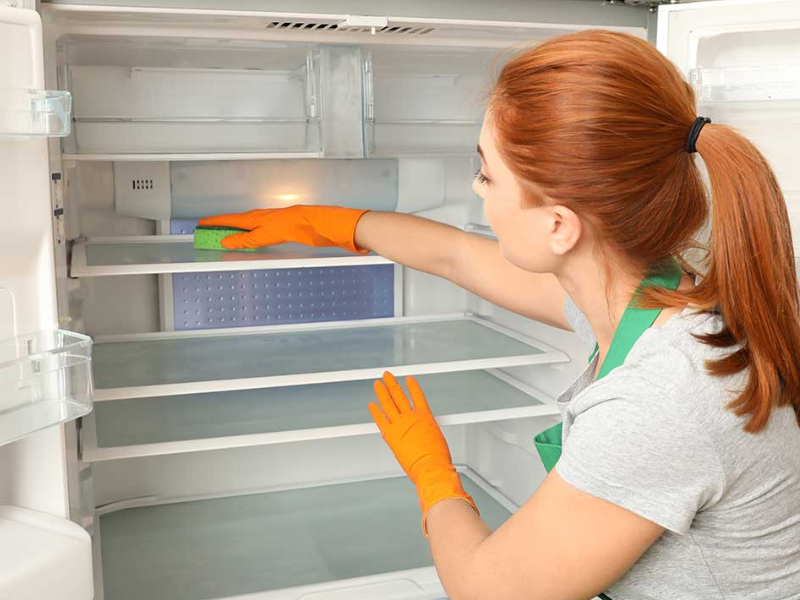 3. Decontaminate your fridge.
This may take the entire hour, depending on what you've allowed to happen in their over the holiday season. Take everything out, give the inside a good scrub and put everything back. A good rule-of-thumb is that if the leftovers are more than a few days old, toss them.
4. Clean out the cupboard under the sink.
This tends to be the place where non-food things get tossed. Rags, plastic bags, bottles of various potions. Pull everything out, give the cupboard a good scrub with hot, soapy water and then only put back the things you'll use. Make sure you dispose of hazardous materials properly.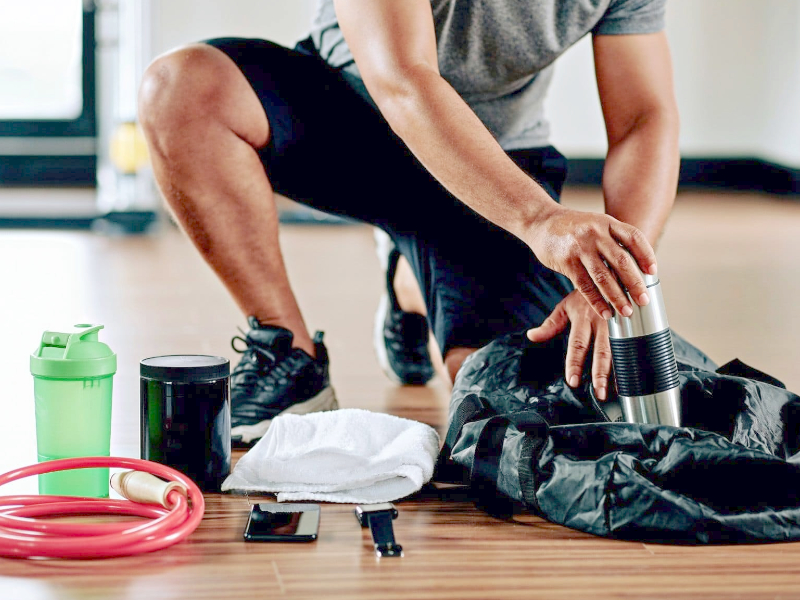 5. Sort out your gym bag.
As part of your resolution to get in better shape, you've bought the gym membership right? Now, you want to make sure you show up there with everything you need. You'll need a towel, footwear, a water bottle, shower supplies, a combination lock and a change of clothes. Don't forget ear buds for your iPod and weight training gloves if you're prone to calluses.
6. Clean out your kids' backpacks.
Have you even looked in there since September? If not, prepare yourself. You may find permission slips that were due back in October and an apple from November. Once again, take everything out. Toss the junk and give the backpacks themselves a run through the washing machine. You can throw in their lunch bag at the same time.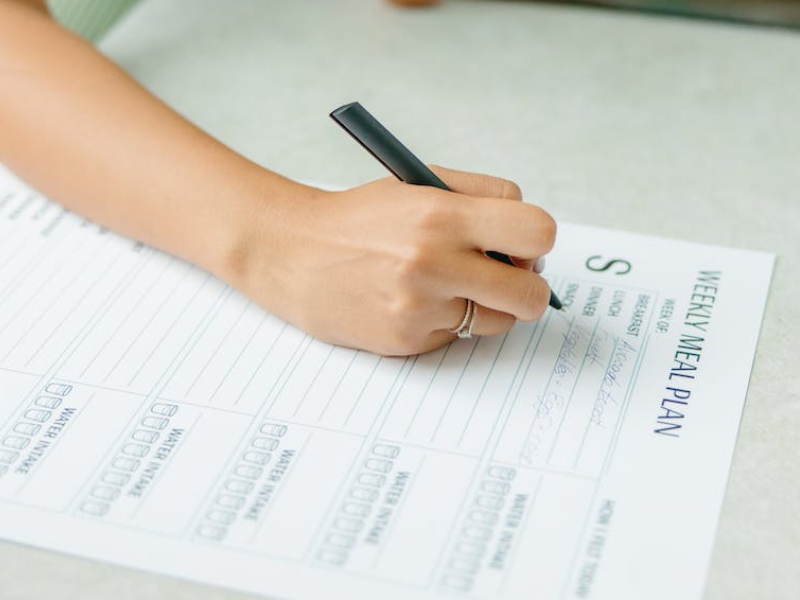 7. Make a meal plan for the next few weeks.
Sit down with your cookbooks and your calendar and plan out what you'll be having for dinner for the next little while. This is bound to help with that resolution to save more money! According to Rasmussen Reports, more than half of us eat out at least once each week, and often that has more to do with not knowing what to cook than actually wanting to eat out!
8. Organize school lunches.
OK. This has nothing to do with experts, and everything to do with my own personal observations. But parents HATE to make lunches! So why not give that job over to the kids themselves! Set up a basket in your fridge with all of the things that are acceptable (cheese strings, yogurts, boiled eggs, fruit) and another in your pantry (granola bars, muffins, fruit cups). Put their lunch bags nearby, with containers and baggies at the ready. You'll have to supervise closely at first, but kids as young as six years old can take some ownership of lunches!
9. Create a cleaning caddy.
When you cleaned out under the sink, you probably came across all the things you use to clean your house. Why not corral them into a caddy (available at the dollar store), so they are all in one place! When it comes time to roll up your sleeves, you won't be searching for the tools you need!
10. Sort photos on the computer.
Depending on how much you've ignored all the photos on your computer's hard drive, this could very well take more than an hour. But if you just promise to spend one hour (set a timer if you must), you're sure to make a huge dent!

11. Create a launch pad.
If you haven't already done this, creating a launch pad by the front door (or however you get out of your house in the morning), will go a long way to making mornings more manageable! Create a place for your kids to put their backpacks and anything else they need for school. Coats, mitts, hats and boots should be nearby as well.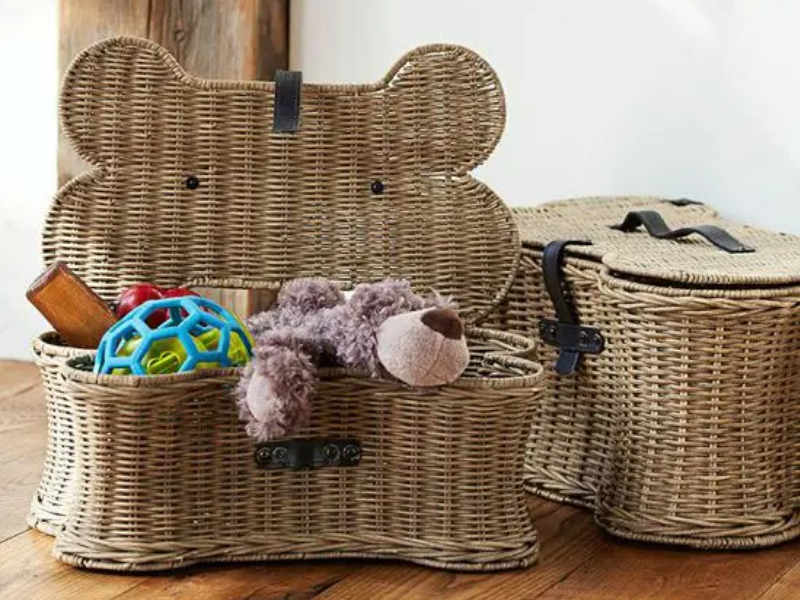 12. Organize your pet.
Go through all of the pet toys and toss the ones that have seen much better days. Ensure all of your pet's papers are in one file and are easy to get to in the case of a medical emergency. Throw the leash, collar, dog or cat beds, and pet clothes in the washer while you do this. Everything will be nice and clean for Fido or Fifi!
13. Book everything for the upcoming year.
Call the doctor, dentist, orthodontist, vet, dermatologist, optometrist, etc. and make whatever appointments you and your family will need for the upcoming year. Book the furnace and duct guy, the piano tuner, the lawn service, the pool guy and any other service providers you use on a regular basis. Make a year's worth of bookings at the hairdresser, esthetician, and pet groomer.
14. Take a copy of all your important documents.
This may require a trip to the library if you don't have a copier feature on your computer printer. But make a copy of your important documents – birth and marriage records, SIN cards, health cards, insurance policies, vaccination records, important financial stuff.  If you can, keep these copies outside of your home – with a friend, in a safe deposit box, or even at work. Another option is to scan all of these important documents into your computer and then email them to yourself so that you could access them anywhere.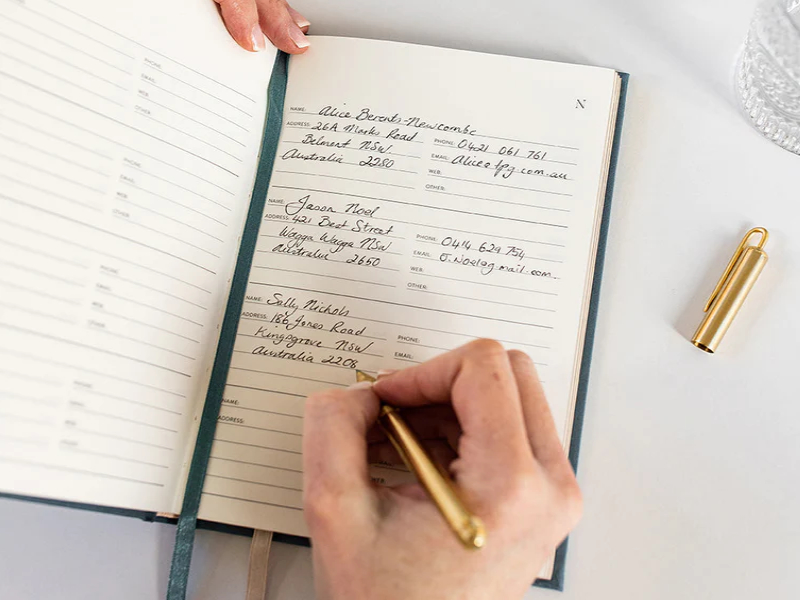 15. Tidy up your phone book.
Military families have some of the messiest phone books in human history. Partially erased information, sticky notes and lose bits of paper can make for a lot of confusion when it comes time to mail out those birth announcements or change of address cards. Take an hour and copy everything into a new phone book (in pencil, of course).
16. Program important information into your cell phone.
Take the time to put all of your important numbers into your phone. The kids' schools, and the doctor are obvious. But what about the taxi company (for when you've had one drink too many at the Mess), the pizza joint (for when you forgot to do the meal plan), and the babysitter (for when you're running late because you're stopping to pick up pizza)! Also, don't forget to have your emergency contact person listed under ICE (in case of emergency) … emergency services personnel know to look for that.
17. De-clutter your bathroom.
Go in there with an old grocery bag and toss anything you haven't used in 6 months. Then toss anything you have used, but that looks like you probably shouldn't have!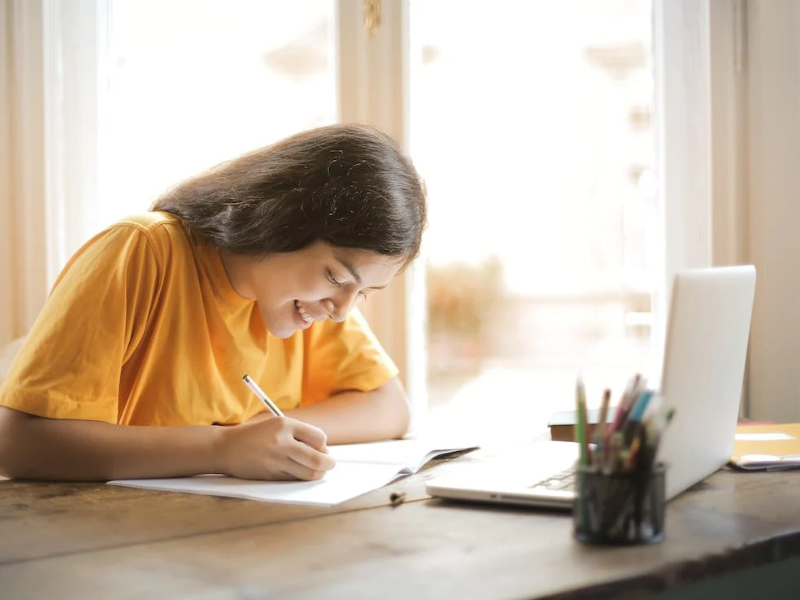 18. Create a homework station.
Similar to the lunch-making station, this allows your kids to take a bit more ownership of their homework. Make sure all of the tools of the trade – calculators, pencils, eraser, rulers, etc. – are in one spot and can be pulled out when it's time to hit the books!
19. Clean out your car.
If you were on the road over the holiday season, your car may be paying the price. Grab another old grocery bag and get the goldfish crackers, granola bar wrappers, empty juice boxes and used tissues out of there. If the weather permits, give the hard surfaces a wipe and the soft surfaces a vacuum. Go all out and spritz some Febreeze in there!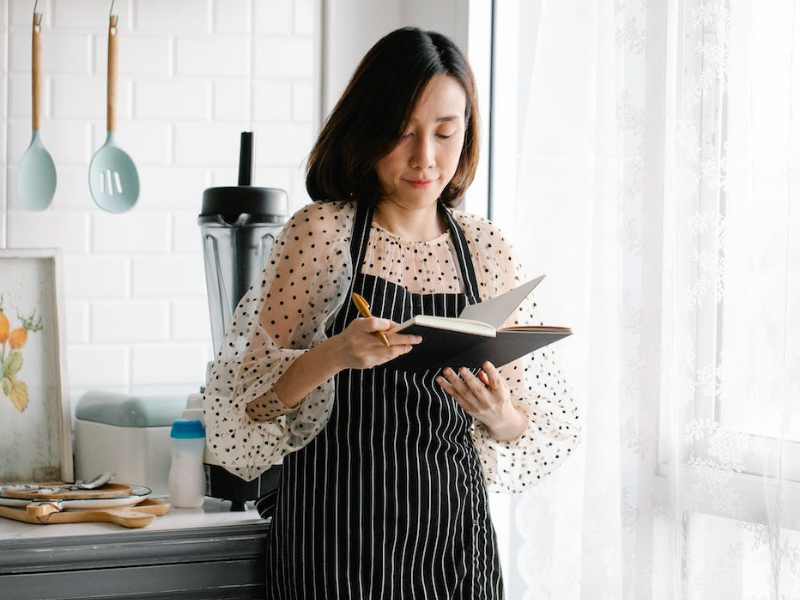 20. Organize your recipes.
This will go a long way in helping you to stick with that meal plan we talked out earlier. Collect all of the cards, printouts and magazine pages in one place. Sort them by type – mains, starters, desserts, salads, soups, etc. Take a binder and make up a divider for each type of recipe. Then file the recipes in clear page protectors in the appropriate section. When required, just add more page protectors!
Whether you choose to do all 20 of these projects, or only a few, may you achieve that resolution to be organized.