Operation Impact: Working with partners to help stabilize and secure Middle East
Above Image: Left, The Canadian Training Assistance Team – Lebanon assists members of the Lebanese Armed Forces with an inventory count of materials received from Canadian supply, September 9, 2020. Right, members of the Canadian Training Assistance Team – Lebanon and members of the Lebanese Armed Forces pose for a photo in a warehouse in Lebanon, September 9, 2020. Photos by MCpl J.W.S Houck, JTF-I – Public Affairs. Image courtesy of the Canadian Armed Forces. 
The Canadian Armed Forces (CAF), through Operation IMPACT, works with regional partners to help make the Middle East more stable and secure. 
Operation IMPACT is Canada's military contribution to its whole-of-government strategy to address the instability caused by Daesh in the Middle East. In April 2019, Canada renewed this strategy until 31 March 2021, investing an additional $1.39 billion in Iraq, Syria, Jordan, and Lebanon.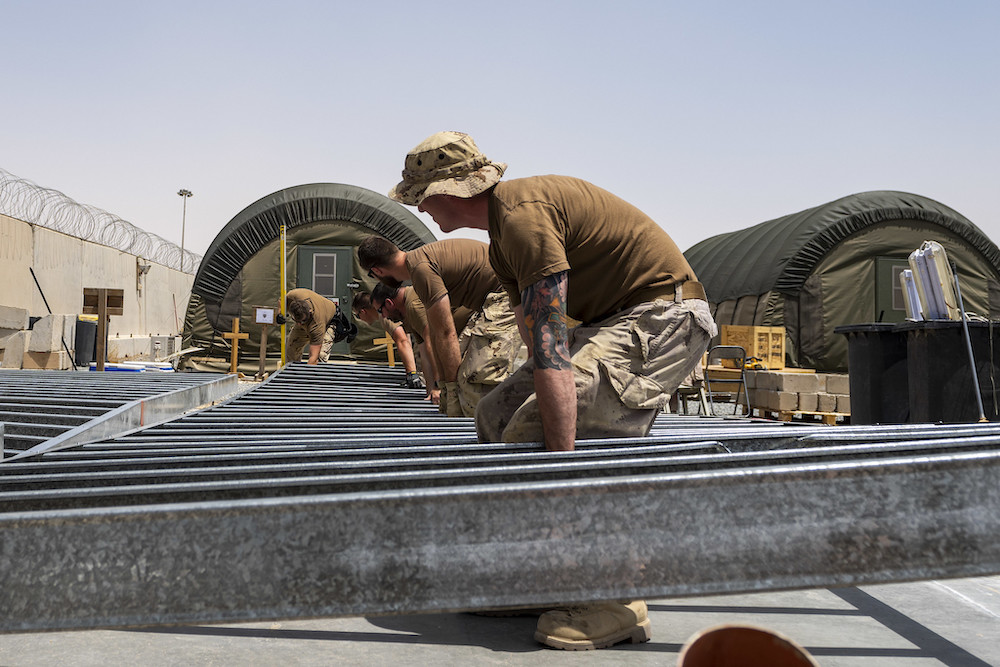 "As part of this military contribution, the CAF has two training assistance teams, one to Jordan and one to Lebanon, which work in close partnership with each country's respective armed forces," explained Captain (Capt) Gregory Cutten, Public Affairs Officer (Expeditionary Operations), Canadian Joint Operations Command (CJOC).
He added, "More specifically, the aim of the Canadian Training Assistance Team – Lebanon (CTAT-L) is to conduct capacity-building activities with the Lebanese Armed Forces."

CAF capacity-building efforts in Lebanon include:
The provision of individual mentorship and embedded training to Lebanese soldiers like Combat First Aid training will provide a Lebanese Armed Forces "train the trainer" approach;

The provision of training to the members of the Lebanese Land Border Regiments on gender-sensitive tactical medical and response capabilities; 

Training in winter skills, survival, and mountain operations;

Logistics enhancement training and projects;

The provision of non-lethal equipment such as clothing and protective equipment, training materiel, utility vehicles, tooling; 

Help to promote greater awareness for gender equality and increased support for the implementation of a gender perspective in military operations. These efforts reinforce Canada's role as a responsible international actor, with an emphasis on human rights and, in particular,

 

gender

 

equality;

Civilian Military Cooperation (CIMIC) course delivery, and military-specific first aid training; and

Other small projects which aim to enable operations and security in Lebanon's NORTH and EAST border regions.
"By combining practical, skills-based military training with gender integration projects and logistics enhancement, members of the CAF deployed in Lebanon as part of Op IMPACT are helping to set the conditions for the long-term success of our military partners in the region," Capt Cutten expressed.
A maximum number of 850 CAF members are approved to serve on Operation IMPACT. This number includes those assigned to the train, advise, and assist mission in support of the Iraqi security forces and those supporting NATO Mission Iraq.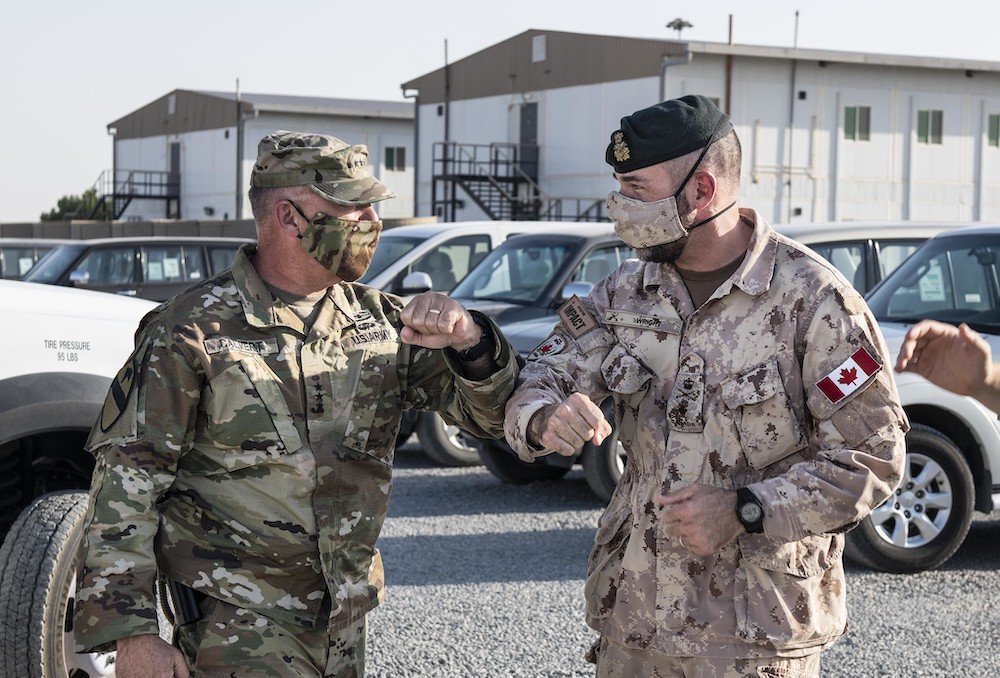 Operation IMPACT started as the CAF support to the Global Coalition to degrade and ultimately defeat Daesh in Iraq and Syria. Under the Command of Brigadier-General Michael Wright, Operation IMPACT, on behalf of the CAF, is continuing to work with partners in the region to set the conditions for stability and security.
Canada plays an important role in Iraq, Jordan, and Lebanon, alongside its partners. The CAF efforts in support of the Global Coalition improve Iraqi security forces' capabilities. These efforts help Iraq to achieve long-term success in keeping its territory and people secure.