Santa and his elves arrived in style on a CH-146 Griffon helicopter at the Kingston General Hospital on Friday, Dec. 2, to spread holiday cheer to the hospital's youngest patients.
As part of Operation HOHOHO, members of 1 Wing Headquarters in Kingston, ON, delivered 50 teddy bears to children admitted to the hospital over the holiday season.
"The aim of Operation HOHOHO is to raise spirits and give back to the community by flying to a local hospital to deliver gifts and connect with the young patients and their families during the holiday season," stated a public service announcement (PSA) from the Canadian Armed Forces (CAF).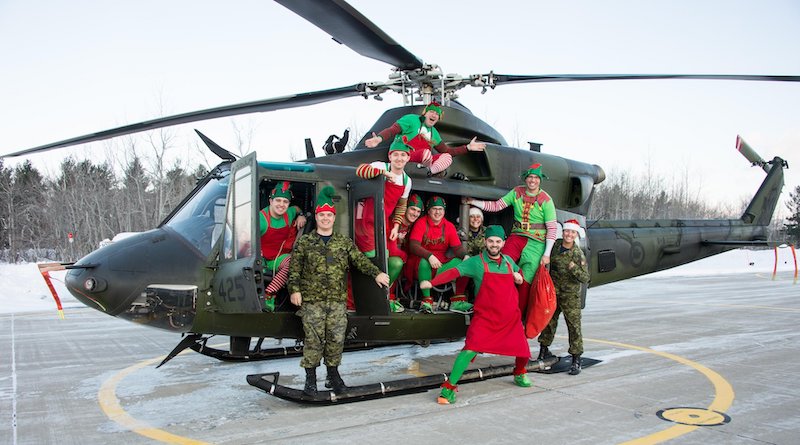 Delivering Cheer
After months of preparation and collecting funds, a few chosen members from 1 Wing Kingston jumped aboard the CH-146 Griffon helicopter on Friday morning. The helicopter arrived from 438 Tactical Helicopter Squadron based out of Saint-Hubert, Quebec.
After arriving at the hospital, Santa and his elves visited the NICU, Pediatrics, Pediatric Oncology and Burr 4, handing out bears and spreading smiles along the way.

"We always want to give back to our local community members and support local charities when and if possible," said Maj. Robert Oikle, Deputy Commanding Officer, 1 Wg Hq.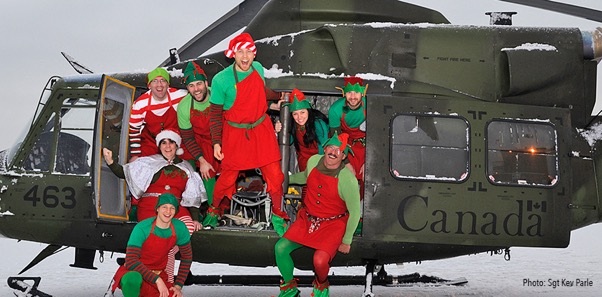 A Storied Tradition
The wing in Kingston has been participating in Operation HOHOHO, which has become an annual tradition. It was inspired by its 400 Tactical Helicopter Squadron in Borden, ON, which has a long and storied tradition of visiting the Sick Kids Hospital in Toronto during the holiday season.
"It just morphed from that into something that we wanted to do. We wanted to get involved," said Oikle.