NORAD Completes Operation Noble Defender
To demonstrate its capabilities and readiness to defend Canada and the United States, the North American Aerospace Defense Command (NORAD) recently completed Operation NOBLE DEFENDER.
Taking place between Jan. 15-31, Operation NOBLE DEFENDER was held in several locations across the Arctic and the coasts of the United States and Canada. Approximately 225 American and Canadian personnel took part.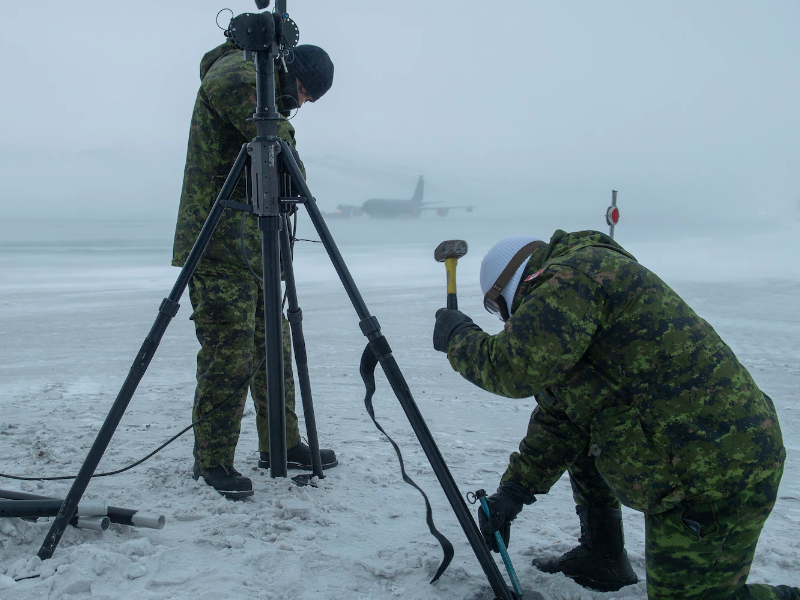 "Our ability to operate in the Arctic is critical to our ability to defend our homelands," said General Glen VanHerck, Commander North American Aerospace Defense Command and US Northern Command. "Operation NOBLE DEFENDER successfully demonstrated our willingness and capability to conduct operations above the Arctic Circle in even the harshest weather conditions, and proved a concept of integration with key Arctic partners to defend northern approaches to North America."
From Greenland to Alaska
American and Canadian personnel from all three NORAD regions deployed to regions from Greenland to Alaska for Operation NOBLE DEFENDER.
The specific locations include: Thule Air Base, Greenland; Iqaluit Forward Operation Location, Nunavut; 5 Wing Goose Bay, Newfoundland and Labrador; and Eielson Air Force Base, Alaska.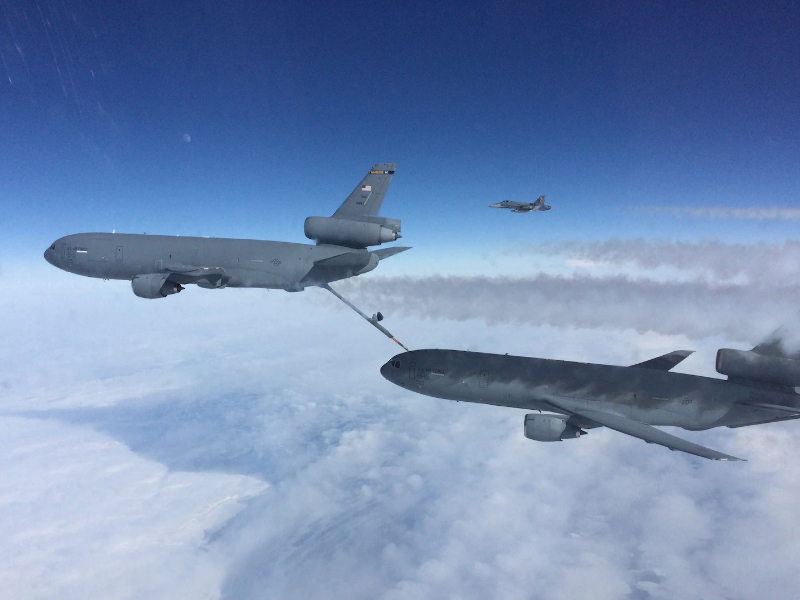 This iteration of the operation was the first time NORAD deployed F-35s to Thule, Greenland. A press release from NORAD signified "the agility of capabilities in support of Arctic defense with support from the Kingdom of Denmark to allow air defense operations from this location."

The 225 personnel deployed on the Operation operated various aircraft such as four F-35s, three CF-18s, four KC-135s, one CC-150, one E-3, and one CH-149.
As part of the operation, NORAD fighters simulated an exercise to demonstrate their skills to intercept threats. In this case, a U.S. Strategic Command B-52 represented a threat platform. According to NORAD, CF-18s escorted the U.S. bomber as it was transiting through northern Canada and the central United States.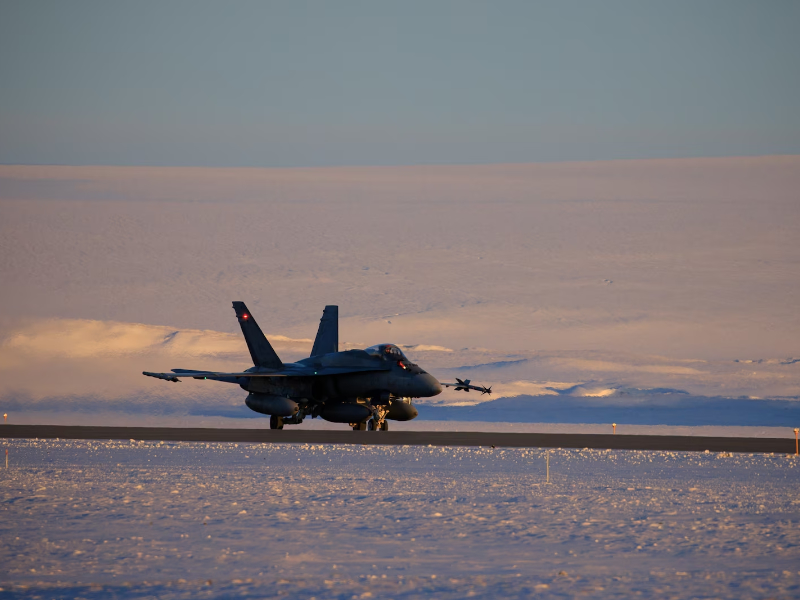 A Recurring Exercise
The press release noted NOBLE DEFENDER is a recurring NORAD air defence operation that takes place throughout the year. The purpose is to maintain mission readiness in different environments.
"As a joint operation, NOBLE DEFENDER demonstrated collaboration with mission partners and interoperability to defend the entirety of our northern approaches, as well as the necessity of our forces to integrate our efforts to defend North America," stated a press release.