HMCS Winnipeg and Vancouver Welcomed Home by Families, Friends and Dignitaries
After almost six months at sea, His Majesty's Canadian Ships (HMCS) Winnipeg and Vancouver returned to their homeport of CFB Esquimalt on Monday.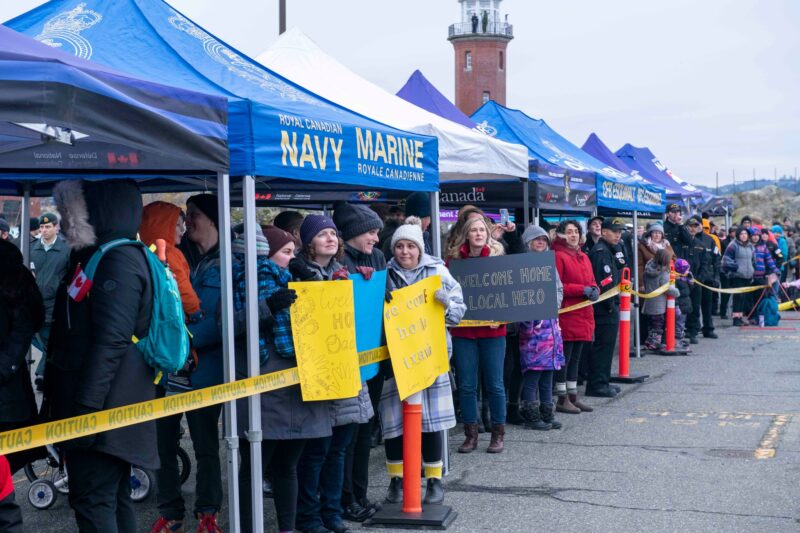 Family, Friends and Dignataires on Hand
Family and friends were on hand to welcome the crew home, along with Commander of the Royal Canadian Navy Vice-Admiral Angus Topshee and the Minister of National Defence Anita Anand. Master Sailor Thomas McDavid won the traditional "first kiss."
The ships departed on June 14th, where they sailed off to participate in Exercise Rim of the Pacific (RIMPAC) 2022 and then set sail for a five-month deployment in the Indo-Pacific region, supporting Operation PROJECTION and Operation NEON.
RIMPAC 2022
The ships spent June 29 to Aug. 4 around the Hawaiian Islands and Southern California, participating in RIMPAC 2022. The exercise brought together more than 25,000 personnel from 26 nations. From there, the two ships sailed together to the Indo-Pacific region in August.
"These operations are some of the Canadian Armed Forces' most critical endeavours abroad. The Indo-Pacific region represents incredible challenges and opportunities both for the peace and prosperity of the globe. The CAF is committed to taking an active role alongside our friends and partners. Our sizable contribution highlights the enduring commitment of the CAF to ensure that the rules-based international order is respected," said VAdm. Bob Auchterlonie, Commander Canadian Joint Operations Command.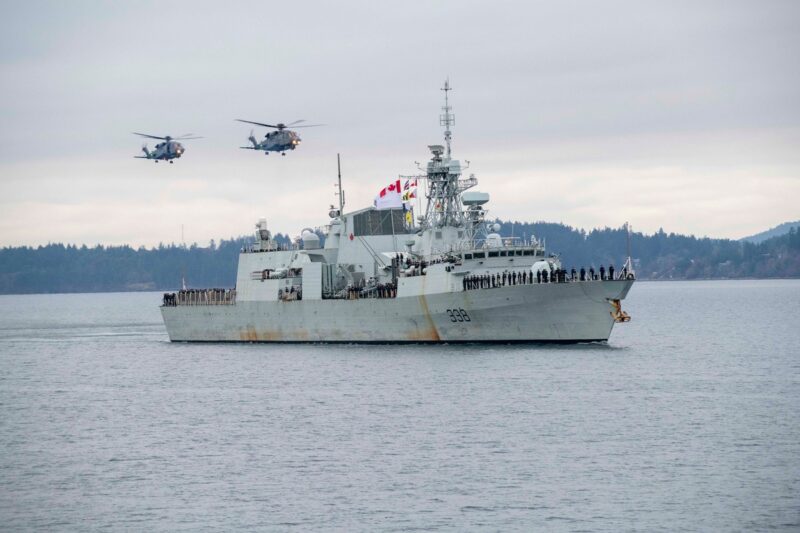 An Ambitious Schedule
According to a press release from the Department of National Defence (DND), the two Halifax-class frigates carried out an ambitious schedule in the span of four months.
Their deployment included port visits to eight countries, including Indonesia, Japan, Malaysia, the Philippines, the Republic of Korea, Singapore and Thailand.
The ships conducted 38 replenishments at sea with various partner nations and participated in seven international exercises, including the signature binational exercise with Japan, KAEDEX.
Additionally, for the first time, Canada had two frigates and a CP-140 aircraft participating in Exercise KEEN SWORD.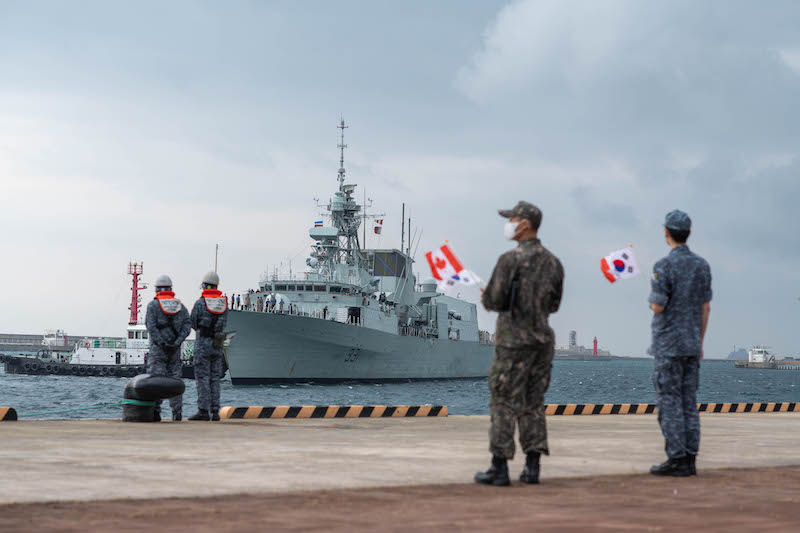 HMCS Vancouver: Makes strides in Northeast Asia
Besides participating in Operation PROJECTION, HMCS Vancouver and its crew of 230 personnel participated in Op NEON. This operation is Canada's contribution to the multinational effort to monitor sanctions imposed on North Korea by the United Nations.
As part of Op NEON, a CP-140 Air Detachment based out of Kadena Air Base in Okinawa, Japan, flew more than 100 hours.
A total of 32 days were spent on Op NEON. The ship also spent 89 days on Op PROJECTION, which focuses on increasing interoperability between Canada and partner nations in the region.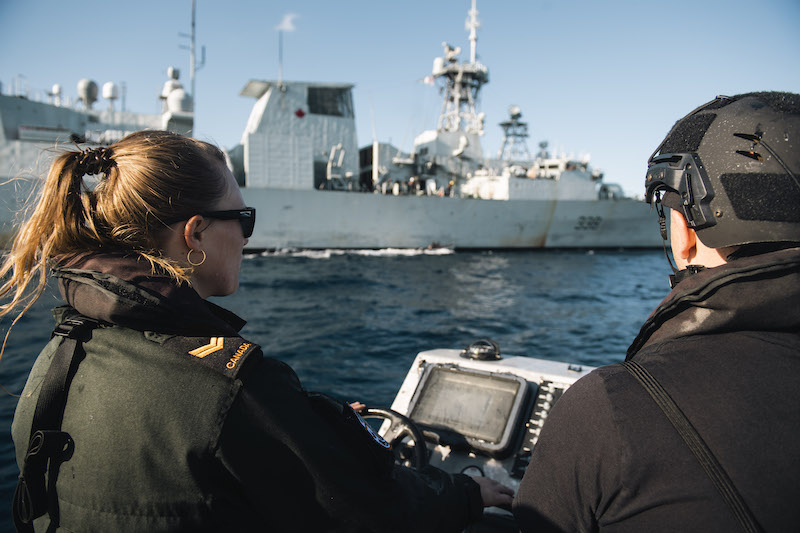 HMCS Winnipeg: Charting Through Firsts
HMCS Winnipeg and its crew chartered through new territory during its deployment. The ship became the first RCN ship to be replenished at sea by a Japanese Izumo-class helicopter carrier. HMCS Winnipeg also was the first RCN ship during this deployment to make a port visit to the east Asian country of Cambodia.
HMCS Winnipeg focused mainly on Southeast Asia and spent 118 days on Op PROJECTION.
HMCS Winnipeg and HMCS Vancouver combined will have transited over 37,000 nautical miles (68,524 km) by the time they return home, according to DND.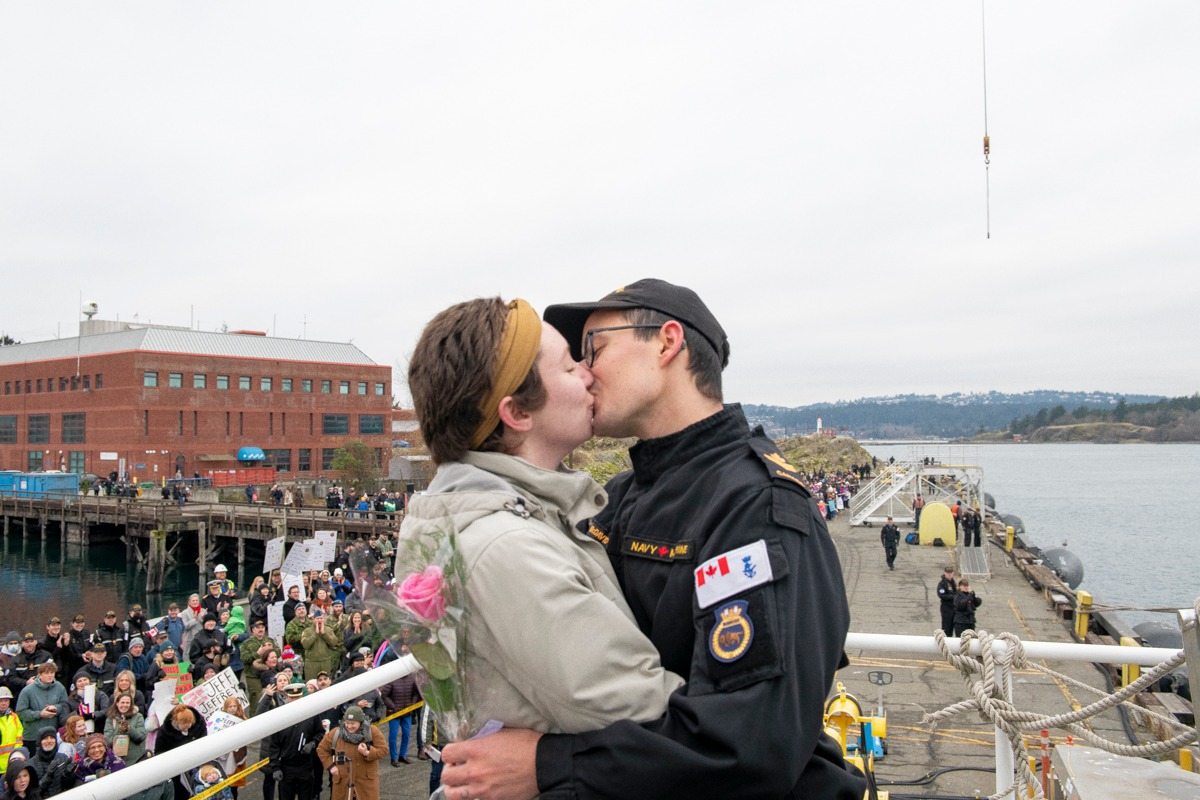 Indo-Pacific Strategy
The two frigates return on the heels of the Government of Canada's announcement of an Indo-Pacific strategy. The strategy will use some $429.9 million to enhance CAF presence in the Indo-Pacific region and increase interoperability with partner nations in the region.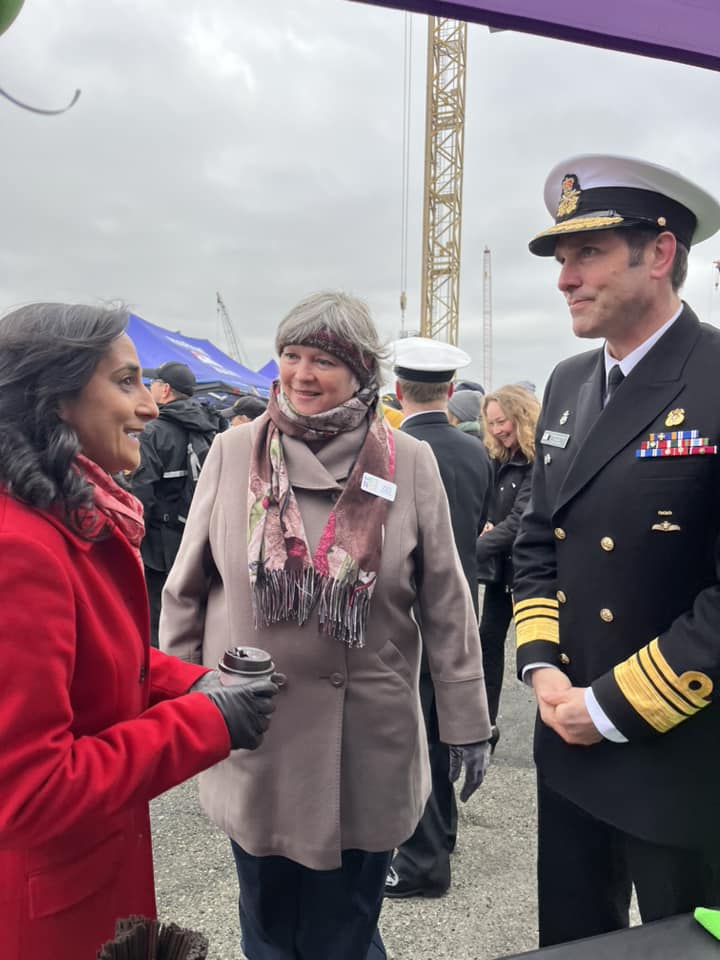 Minister of National Defence Present for Homecoming
Minister of National Defence, Anita Anand, was present in Esquimalt, BC on Monday to welcome the ships home and reiterate the government's new strategy.
"The Indo-Pacific is the fastest growing economic region in the world, and virtually every single security issue in the future will run through this region. For the past six months, our sailors and aviators have worked hard to deepen our defence cooperation with our partners and allies in the Indo-Pacific. I thank these Canadian Armed Forces members for their service and dedication to Canada, and for being ambassadors of Canada's commitment to a free and open Indo-Pacific. Wherever I go, our allies and partners say that they want to see more of Canada – and through Canada's Indo-Pacific Strategy, that is exactly what we will deliver,' said Anand.