General Vance addresses situation in the Middle East with letter to Canadians 
Due to tensions escalating in the Middle East, the Chief of the Defence Staff shared a letter via social media networks to reassure the safety of deployed Canadian Armed Forces personnel in the Middle East.
As well, the Prime Minister's Office shared Prime Minister Justin Trudeau spoke with Chancellor Angela Merkel of Germany and His Majesty King Abdullah II bin Al-Hussein of Jordan regarding the situation earlier this week.  
Prime Minister Speaks to Foreign Leaders
Both the PM and Chancellor Merkel shared concerns about the rising tensions in Iraq. Both leaders discussed the necessity of encouraging steps towards de-escalation, as well as emphasizing the importance of working towards stability in Iraq in the ongoing fight against Daesh.
The PM and His Majesty King Abdullah II bin Al-Hussein also discussed the concerning issues in Iraq as well as broader implications for the Middle East. Both leaders called for de-escalation and dialogue.
Roland Paris, the Prime Minister's former foreign policy adviser, has explained that Canada has an interest in continuing and sustaining the coalition against ISIS. 
"We saw what happened the last time when American troops left Iraq," Paris explained. "Within two years, ISIS had overrun the country, and that posed a threat not just to the region but to us as well," said Paris in an interview with the CBC.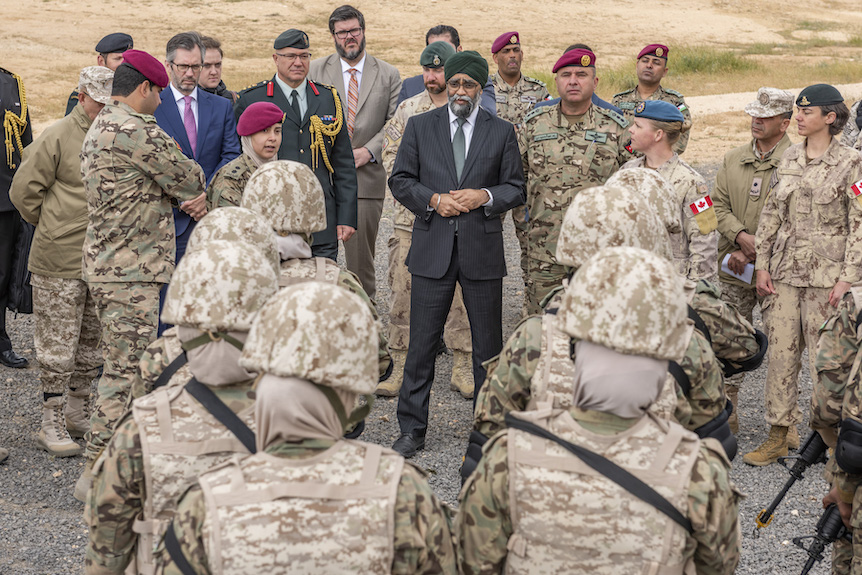 Gene

ral Vance's Letter
On Tuesday, January 7, 2020, Chief of the Defence Staff General Jonathan Vance shared a letter addressed to Canadians to reassure the safety of deployed Canadian Armed Forces personnel in the Middle East. 
"The safety and security of Canadian Armed Forces (CAF) personnel is my priority, as it is the priority of my senior leadership. Force protection measures continue to be considered, reassessed, and modified as required on a daily basis," reads the letter.
"The situation in Iraq is complex and it is best to pause our work there in order to fully concentrate our attention and efforts towards the safety and security of our personnel while the situation develops," it continues.
Currently, there are approximately 800 military troops in the region, of which 500 are deployed in Iraq for Operation IMPACT and NATO Mission Iraq. 
Vance shared that some military members will be moved from Iraq to Kuwait for a temporary time as part of safety and security measures. He noted as a result of these measures, any planned HLTA and rotation of troops in and out of deployments would be interrupted.

In response to General Vance's statement, Minister of Defence Harjit Sajjan tweeted, "Glad that all Canadian Forces personnel in Iraq are safe. We will continue to monitor the situation and continue to take all necessary precautions for the safety and security of our civilian and military personnel."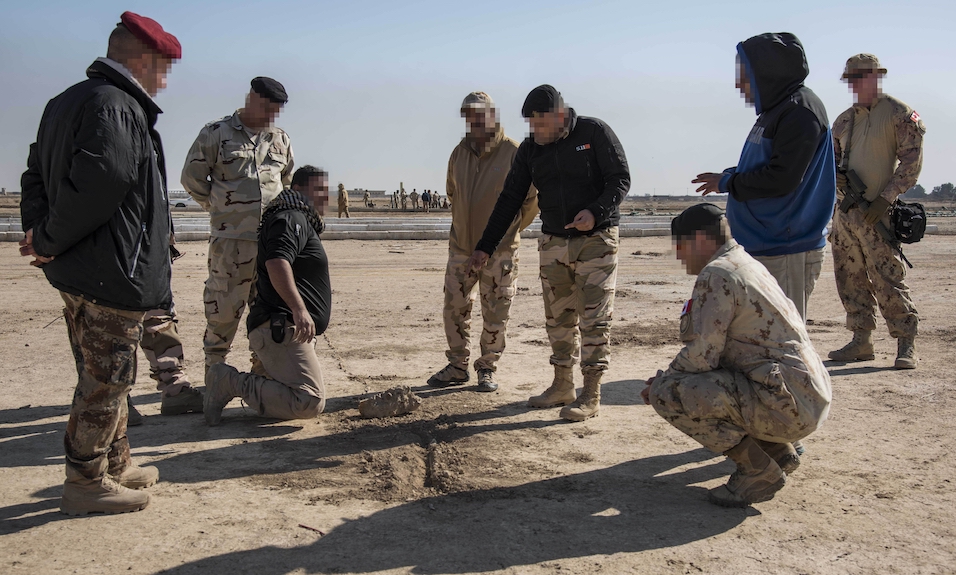 What Happened
On January 3, 2020, planned US airstrikes killed Qassem Soleimani, an Iranian general. Missiles were shot from American drones that targeted his convoy in Baghdad. His death has resulted in a series of events that have escalated and resulted in a turbulent week across the Middle East. 
Following the attack, Ayatollah Ali Khamenei, supreme leader of Iran, warned of a "harsh retaliation waiting." As a result, the US Department of State has warned American citizens to leave Iraq immediately, and the US embassy has been closed in Baghdad.
On January 7th, 2020, Iran retaliated by launching missile strikes against two Iraqi military bases that house US forces. The Al Asad and Erbil bases were targeted with over a dozen ballistic missiles, according to the Pentagon. 
US officials have not indicated any American casualties from the attack. Iraqi officials have confirmed that no Iraqi troops were injured.
Ayatollah Ali Khamenei named Iran's missile strike a "slap" to the US, as well as adding that Iran's true revenge would be forcing US troops to pull out of the Middle East. 
Iran's Foreign Minister, Javad Zarif, has explained that Iran does "not seek escalation or war but will defend ourselves against any aggression."
Wednesday Afternoon
On Wednesday, 8 January 2020, the NATO Press Office issued the following readout. The Secretary General of NATO Jens Stoltenberg had a phone call with US President Donald Trump on developments in the Middle East. The pair discussed the situation in the region and NATO's role.
The President asked the Secretary General for NATO to become more involved in the Middle East. They agreed that NATO could contribute more to regional stability and the fight against international terrorism. They also agreed to stay in close contact on the issue.
NATO plays a key role in the fight against international terrorism, including through training missions in Iraq and Afghanistan and as a member of the Global Coalition to Defeat ISIS.
Full Letter