Families and Friends Welcome HMCS Fredericton Home
After almost five months sailing in European waters, His Majesty's Canadian Ship (HMCS) Fredericton returned to its homeport of Halifax on July 28, 2023.
The ship and its crew of almost 250 members were a part of Standing NATO Maritime Group 2, NATO's high-readiness Standing Naval Forces in the Mediterranean Sea.
Families lined on the docks to welcome their sailors home and, according to a video captured by CTV News Atlantic, even a proposal took place on the ship's arrival home.
Time on Operation REASSURANCE
The Canadian Armed Forces has continually deployed Royal Canadian ships on Operation REASSURANCE on a rotational basis since 2014 when Russia illegally invaded Crimea.
During her time on Operation REASSURANCE, HMCS Fredericton and its deployed CH-148 Cyclone detachment worked alongside sailors from France, Italy and the United States.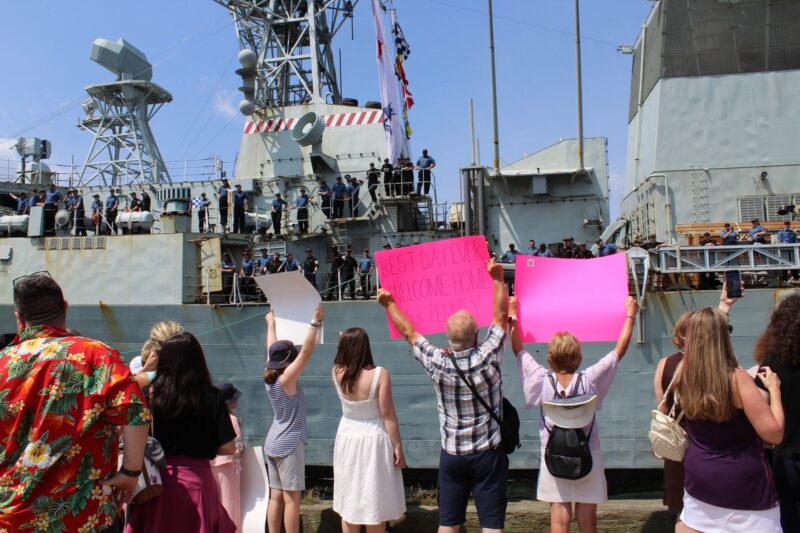 "For a period of nearly five months, HMCS Fredericton and aircraft will contribute to the multinational task group's mandate to enhance the collective readiness, integration, and interoperability of its forces, in order to deter all potential adversaries in the maritime domain," stated a press release from the Department of National Defence.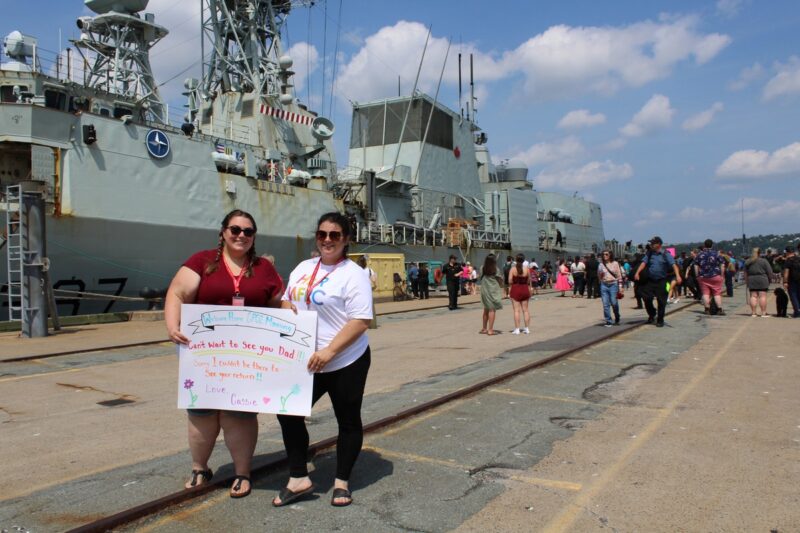 Deployment Included
While deployed, HMCS sailed 35,186 nautical miles and visited seven countries. During the deployment, the ship stopped at a non-NATO port in Tunis, Tunisia, in support of NATO's Mediterranean Dialogue initiative and also conducted a diplomatic visit to Split Croatia to support the Canada-Croatia bilateral relations.
"During its deployment, HMCS Fredericton participated in three multinational exercises; Dynamic Manta 23, a NATO Maritime Command-led anti-submarine warfare exercise; Mare Aperto 23, an Italian navy-led maritime and amphibious exercise; and Flotex 23, a Spanish navy-led joint advanced exercise," noted the press release.
Operation REASSURANCE is Canada's most significant current international military operation. In addition to a persistent naval presence in European waters, it includes the Canada-led multinational NATO-enhanced Forward Presence Battle Group Latvia and a Tactical Air Lift Detachment based out of Prestwick, Scotland.