Commodore Dan Charlebois assumed command of Combined Task Force 150
Above image: Cmdre Dan Charlebois of the Royal Canadian Navy see cutlines below. All images courtesy of CAF. 
Commodore (Cmdre) Dan Charlebois of the Royal Canadian Navy assumed command of Combined Task Force 150 (CTF 150) on Jan. 27, 2021, during a change of command ceremony held at Naval Support Activity, Bahrain.
This is Canada's fifth command of CTF 150, a multinational task force dedicated to countering terrorism and promoting maritime security.
Personnel of the Royal Australian Navy support the Canadian command contingent. The combined nature of this team demonstrates the close relationship between Australia and Canada as well as shared values and interests.
"I am honoured to have the opportunity to lead this dedicated group of joint Canadian-Australian professionals who comprise CTF 150," says Cmdre Charlebois.
He continued, "Together, in support of our coalition goals, we will strive to continue to ensure the protection and security of Middle Eastern waters. My team will continue to strengthen our relationships with our maritime partners, to progress our interoperability, and to provide a robust security presence to some of the world's most challenging and important international waters."
Commodore Charlebois assumed command from Rear Admiral Sulieman Al Faqeeh of the Royal Saudi Navy.
Lieutenant-General Christopher Coates, Commander Canadian Joint Operations Command, expressed his pride in seeing Canada once again take the lead of CTF 150.
He explained that this is a clear demonstration of the confidence Canada's partners have in the manifest expertise and professionalism of the Canadian Armed Forces (CAF).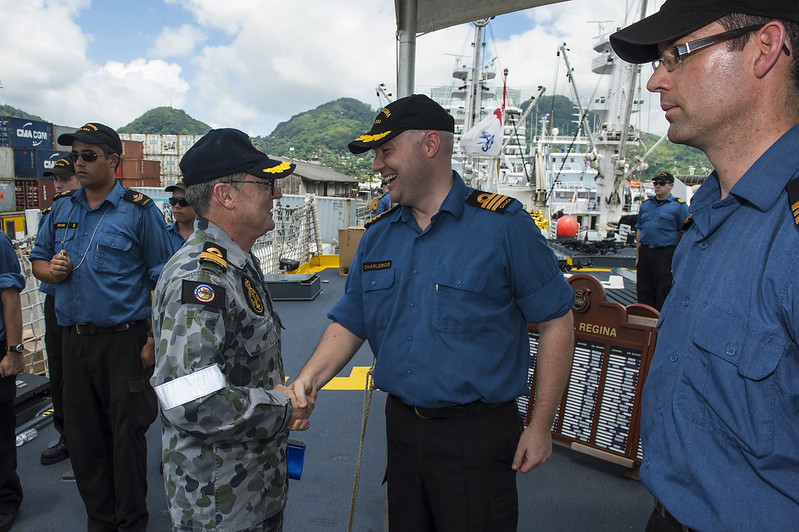 "Our participation, and continued presence in the Middle East, highlights Canada's enduring commitment to maritime security and stability in the region and around the world. Canadians, as well as our partners and allies, all benefit from the legitimate global trade that is protected by efforts like those of Op ARTEMIS, which reduce the threat of terrorism and illegal activities in Middle Eastern waters and beyond," he added.
CTF 150, as part of CMF, is a multinational coalition that can comprise contributors from 33 nations. Participation is voluntary, and no nation is asked to carry out any duty that it is unwilling to conduct.
CTF 150, as part of CMF, is not a defensive alliance or law enforcement agency, and it is not bound by a treaty.
Canada has been a part of CTF 150 for two decades, starting in 2001 to 2003 as part of Operation APOLLO. Later from 2004 to 2008, seven Royal Canadian Navy ships served with CTF 150 on Operation ALTAIR.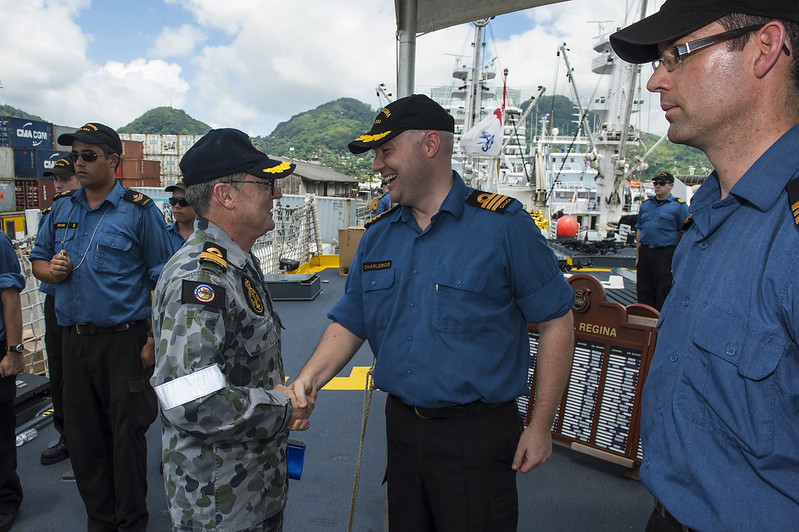 The mission officially changed its name to Operation ARTEMIS in 2012 and has been called such ever since.
Operation ARTEMIS is the CAF contribution to CTF 150. In Middle Eastern waters, they conduct maritime security and counter-terrorism operations. Canada has been periodically contributing to CTF 150 through Canadian warships and staff operating at CMF Headquarters since the beginning of the partnership in 2001.
Canada has deployed 31 CAF personnel and one Department of National Defence civilian employee to the Combined Maritime Forces (CMF) Headquarters in Bahrain to lead CTF 150 until July 2021. Her Majesty's Canadian Ship Calgary is expected to join this Op ARTEMIS deployment in spring 2021.
Commanding CTF 150 reflects Canada's commitment to work with its partners to tackle the global terrorist threat and demonstrates the confidence of its allies and coalition partners in the CAF's ability to lead multinational forces.