Canadian Military Personnel Continue to Train Ukrainian Soldiers
Canada continues to show its unwavering support for Ukraine amid the continued war against Russia.
On July 30, 2023, Brigadier-General Mason Stalker, Deputy Commanding General – Training, Security Assistance Group – Ukraine, presided over a ceremony at the Canadian Embassy in Warsaw, Poland, where Commander of Joint Task Force-Ukraine (JTF-U), Lieutenant-Colonel James Boddy, assumed command from Lieutenant-Colonel Kurt Grimsrud.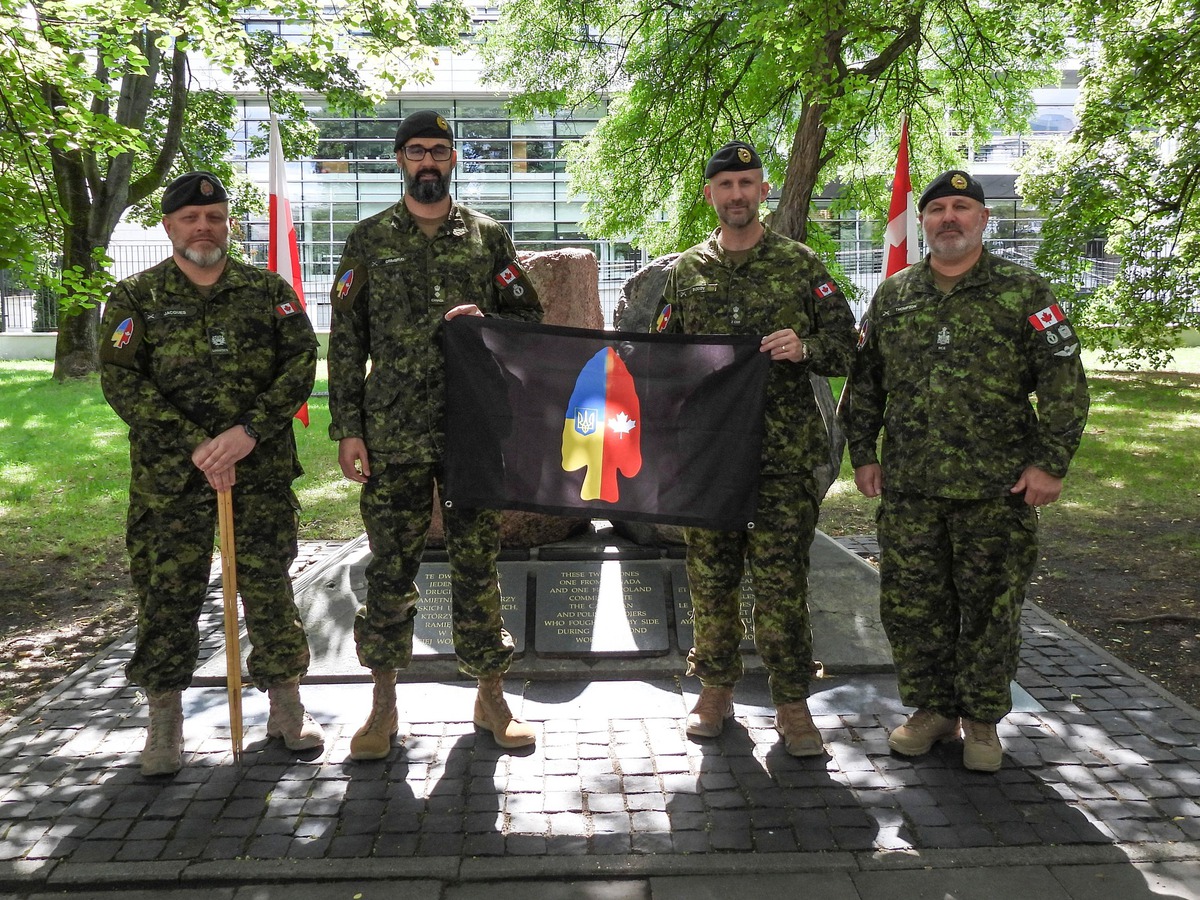 Transitioning from Rotation 15 to 16
The event marked the transition between Rotations 15 and 16 of Operation UNIFIER, the Canadian Armed Forces' (CAF) military training and capacity building mission supporting the Armed Forces of Ukraine (AFU).
As Commander of JTF-U, LCol. Boddy leads more than 300 CAF personnel deployed on Operation UNIFIER. The personnel are committed to providing Ukrainian soldiers with the training to defend their country's sovereignty, freedom, and independence.
Since last year, Operation UNIFIER members have been helping to oversee efforts to supply and equip the AFU through its critical role as part of training efforts delivered by our multinational partners.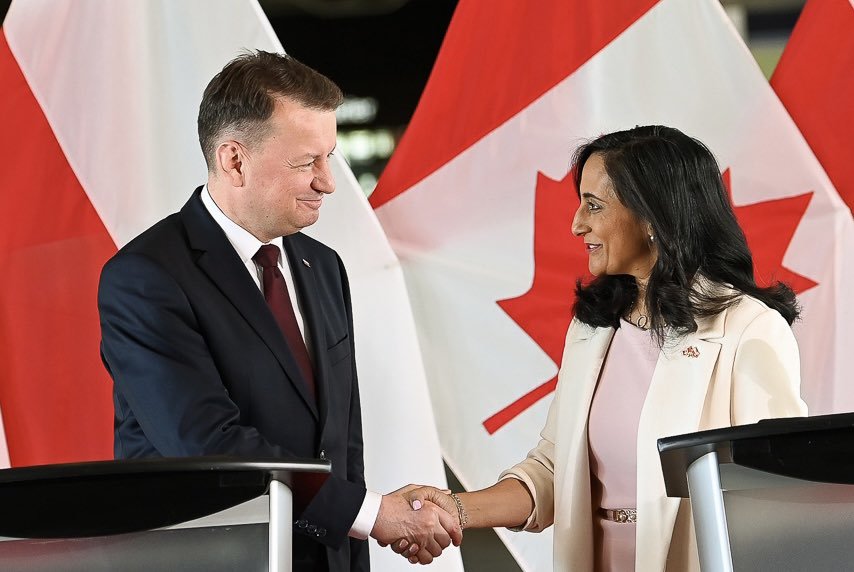 Reaffirming Commitment
This past May, Canada reaffirmed its commitment to Ukraine with visiting Poland's Deputy Prime Minister and Defence Minister Mariusz Błaszczak to Ottawa.
During the meeting, then-Defence Minister Anita Anand and Minister Błaszczak "reaffirmed that both countries will continue to stand with Ukraine for as long as it takes," stated the Department of Defence readout.
The ministers discussed the Canada-Poland Defence Cooperation Memorandum of Understanding (MOU). This memorandum was signed on October 11, 2022, during Minister Anand's visit to Poland.
"The MOU creates new opportunities for Canadian and Polish military and civilian personnel to learn from one another, train together, and enable cross-industry defence collaboration to modernize military technology," noted the readout
Anand also reaffirmed Canada's commitment to NATO and highlighted the efforts of Poland in the eFP Battle Group Latvia and NATO's deterrence and defence posture. She also took the opportunity to note how the Polish community in Canada has worked to welcome Ukrainians.

"Minister Anand commended the leadership shown by the Polish-Canadian community and by the Polish government to support Ukrainians," stated the readout.
Both countries continued financial assistance
Canada has committed more than $1 billion in military aid and more than $8 billion in military, economic, humanitarian, and other aid.
"Minister Anand commended Poland's outstanding support to Ukraine, and both Ministers agreed on the importance of the U.S.-led Ukraine Defense Contact Group as a forum for coordinating donations of military aid to Ukraine," stated the readout.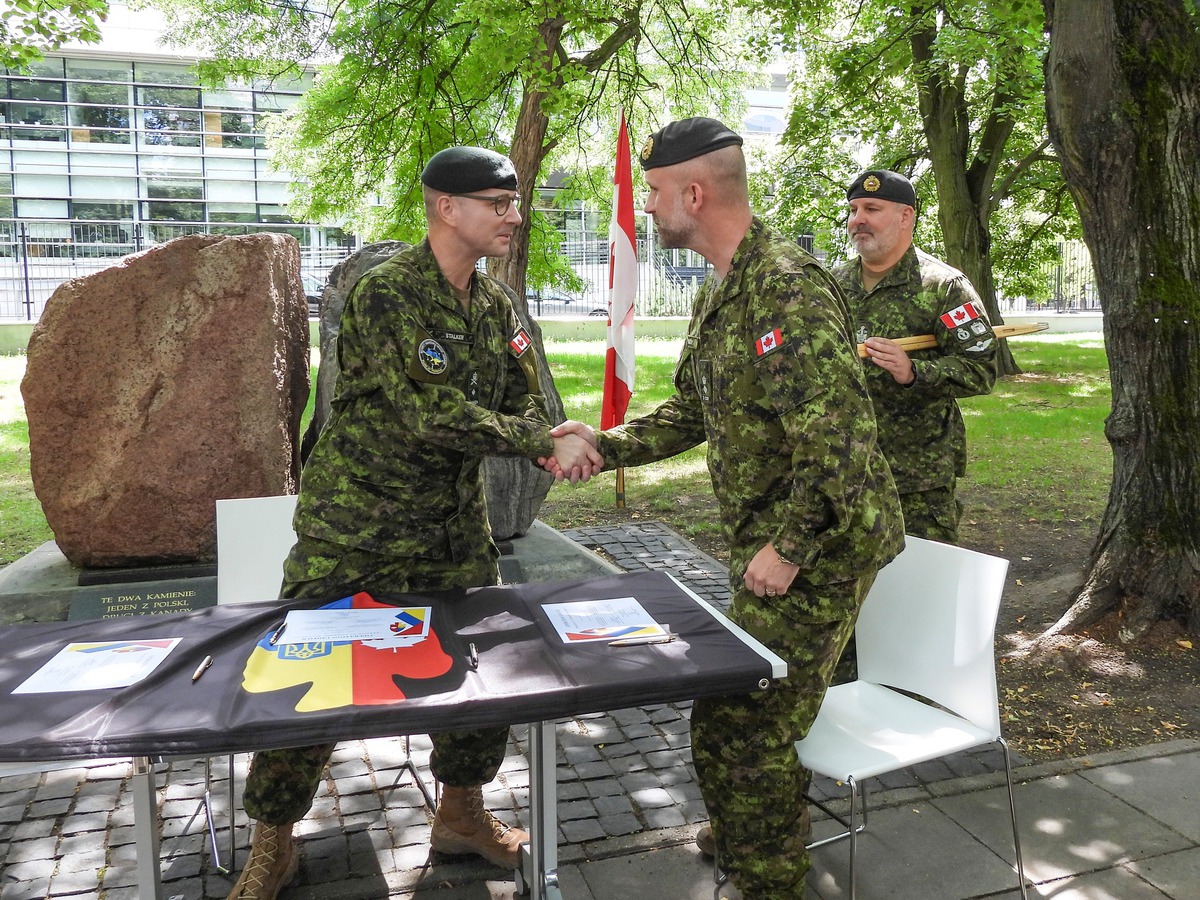 Training efforts continue in Poland
Aspects of Operation UNIFIER were temporarily paused following the February 2022 full-scale invasion of Ukraine, with a commitment to resume training when and where conditions permitted.
Previously, up to 150 CAF members were deployed to Poland from April to July 2022. At that time, they worked in reception centres that coordinated the onward movement of Ukrainian refugees in Poland and across Europe.
As part of Operation UNIFIER, Canada deployed Canadian Armed Forces (CAF) members to Poland, where training of Ukrainian recruits has since continued. Canada now supports five training elements in the UK, Poland, and Latvia that teach the AFU basic and advanced military skills.
The skills include recruit, combat medic training, Leopard 2 training element, sapper training such as engineering skills, engineering reconnaissance, using explosives for demolition work, and demining, plus leadership training for junior officers.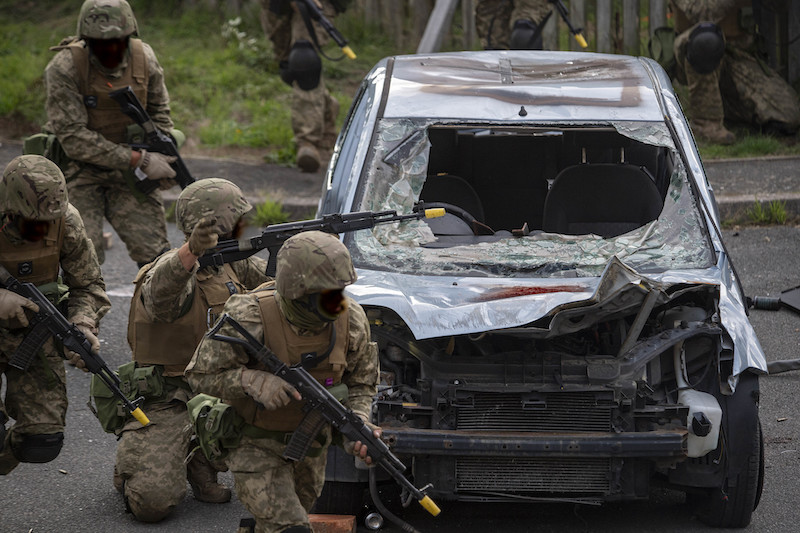 About Operation UNIFIER
Operation UNIFIER is the Canadian Armed Forces' (CAF) military training and capacity building mission in support of the Armed Forces of Ukraine (AFU). Launched in 2015 at the request of the Ukrainian government, the Operation was recently extended until March 2026.
Since the start of Op UNIFIER in 2015, the CAF has trained over 37,000 Ukrainian military and security personnel in battlefield tactics and advanced military skills.