Canadian Armed Forces personnel assist with flooding in three provinces
Due to seasonal flooding in Quebec, New Brunswick, and Ontario the Canadian Armed Forces (CAF) has deployed Canadian Armed Forces personnel to provide assistance to the provinces. 
By April 25 approximately there were 1,600 soldiers, sailors, and aviators helping local and provincial partners in the three provinces with flood relief. On April 29 the number rose to approximately 2,200 CAF personnel.
Known as Operation Lentus, Canadian Armed Forces standing mission to help respond to domestic natural disasters, military personnel are filling and moving sandbags, providing assistance to citizens, conducting wellness checks, clearing routes, assisting with the evacuation of persons and supporting efforts to protect property from flooding.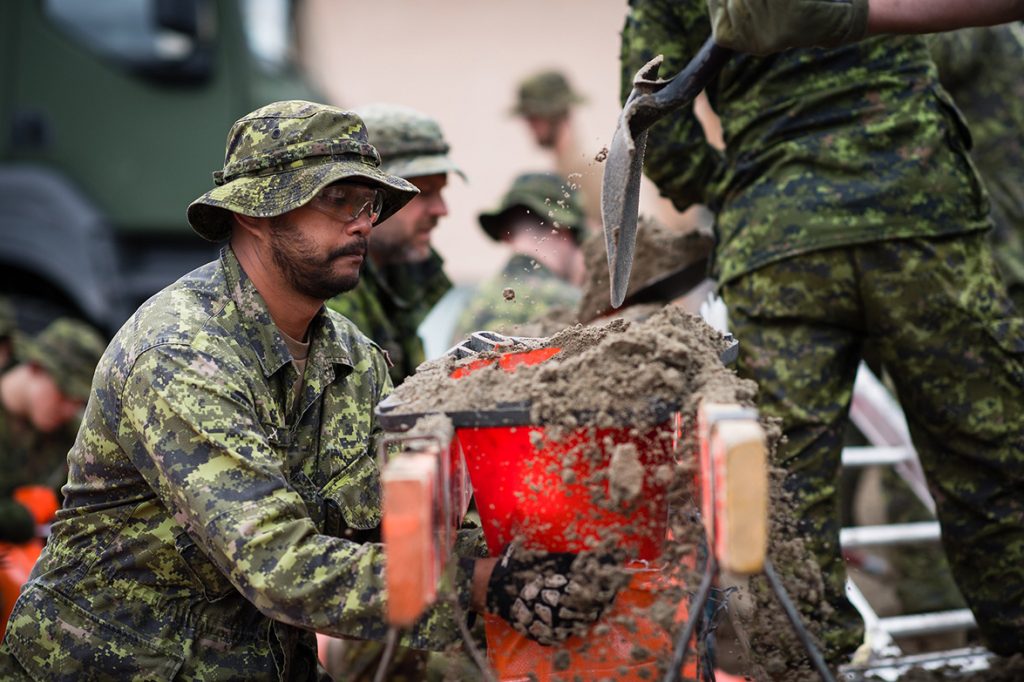 On April 19, 2019, Quebec and New Brunswick made their requests for assistance with flood relief operations, to which the Ministers of Public Safety and National Defence both committed support from the CAF.
"Rapidly responding to support Canadians in their time of need is one of the most important missions for the Canadian Armed Forces. We undertake this task with the utmost concern for the safety of Canadians," said Lieutenant-General Mike Rouleau, Commander Canadian Joint Operations Command.
The reconnaissance teams are from the Joint Task Force East (JTF East). In order to help support the flood efforts, these teams will work with both provincial and municipal partners to figure out where and how they can best assist in flood response operations within the scope of the request for federal assistance. 

The reconnaissance teams also make recommendations on the number of personnel needed, specific capabilities, and locations where the military would be the most effective.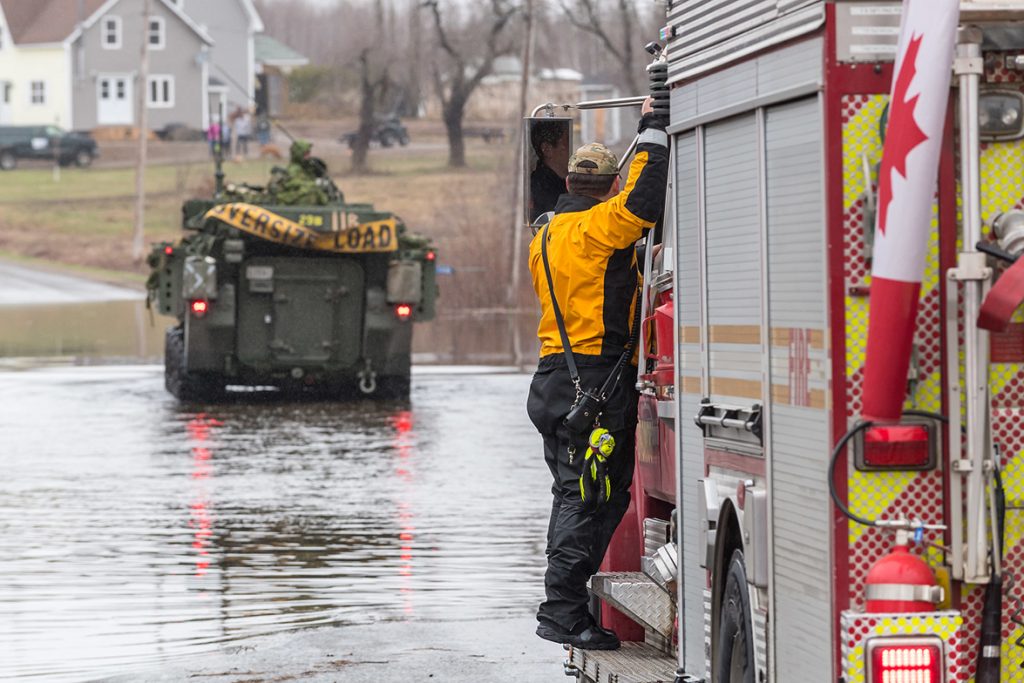 On April 25, 2019, the CAF received a request for federal assistance from the Province of Ontario. In turn, 2 Canadian Mechanized Brigade Group soldiers from the First Battalion, the Royal Canadian Regiment, began a military road move of vehicles from Garrison Petawawa to Ottawa to help fight flooding.
A press release from Garrison Petawawa stated, "During this evening and tomorrow morning, Ottawa Valley residents can expect to see a mix of green armoured and administrative vehicles traveling south on Ontario Provincial Highway 17 towards Ottawa."
After a rapid deployment to the Beauce, QC, region, the bulk of the assistance team from JTF East moved back to CFB Valcartier on April 26, 2019, and are standing ready to continue the mission where ever they may be needed. Some military members are remaining in Beauce to liaise with local officials.
CAF personnel are also continuously liaising with staff from Public Safety Canada, which is the lead agency for coordinating federal emergency responses in Canada.