Canada's Air Task Force completes 2019 NATO enhanced Air Policing deployment in Romania
Last week Air Task Force (ATF) Romania completed its NATO enhanced Air Policing mission. According to a press release the mission lasted four months and is part of Operation REASSURANCE, which is Canada's contribution to NATO assurance and deterrence measures in Central and Eastern Europe.
NATO's enhanced Air Policing mission
Operation REASSURANCE, part of NATO's enhanced Air Policing mission, is designed to reinforce NATO's collective defence, and demonstrate the Alliance's combined strength and solidarity to any potential airspace threat. The enhanced Air Policing is a peacetime collective defence mission, which safeguards the integrity of the Alliance's airspace. It is part of NATO assurance and deterrence measures introduced in 2014 after Russia's illegal and illegitimate annexation of Crimea.
Minister of National Defence Harjit Singh Sajjan stated, "NATO is the most successful military and political alliance in the world. Canada's contribution to Air Task Force-Romania shows our ongoing support to NATO, one of our most important multilateral relationships. Thank you to all who served for your contribution. Your work shows our friends and allies that Canada will always stand shoulder to shoulder with them."
Canada's fourth ATF deployment
This was Canada's fourth ATF deployment to Romania on Operation REASSURANCE. The ATF first deployed from April to August 2014 to the Romanian Air Force 71st Air Base in Campia Turzii, followed by deployments to Constanta in both 2017 and 2018 from September to December.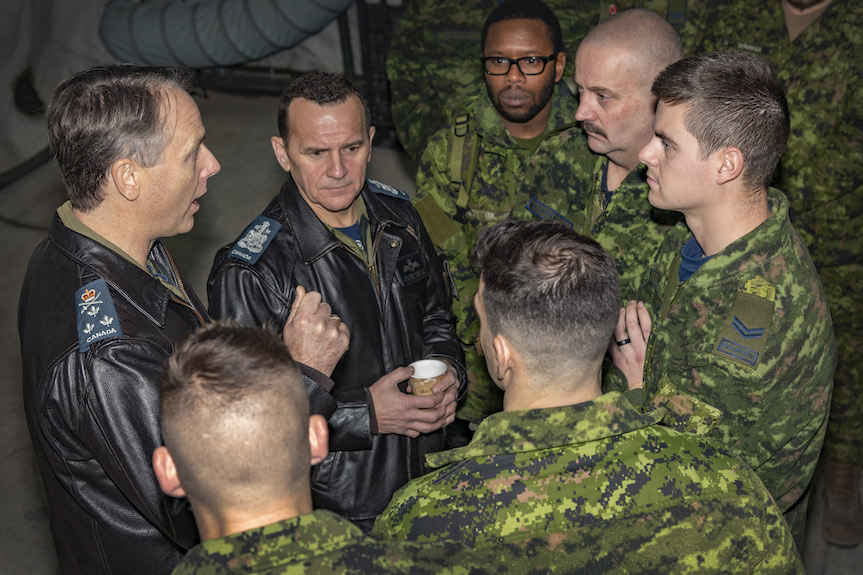 Commander of Canadian Joint Operations Command Lieutenant-General Michael Rouleau added, "Operation REASSURANCE includes Canadian Armed Forces contribution to NATO's Air Policing mission and demonstrates Canada's willingness and ability to react to international crises and work side by side with our NATO Allies. Over the past four months, Canadian Armed Forces personnel, as part of Air Task Force-Romania, again demonstrated the highest levels of professionalism and skill NATO has come to expect from Canada. Congratulations of a job well done."
ATF Romania conducted regular training
ATF Romania also conducted regular training with Romanian counterparts, including flight operations, emergency response, flight safety, aircraft maintenance, command and control, and military policing. The task force also took part in several multinational joint exercises such as Exercise Silver Arrow in Latvia and Exercise Blue Brudge 19.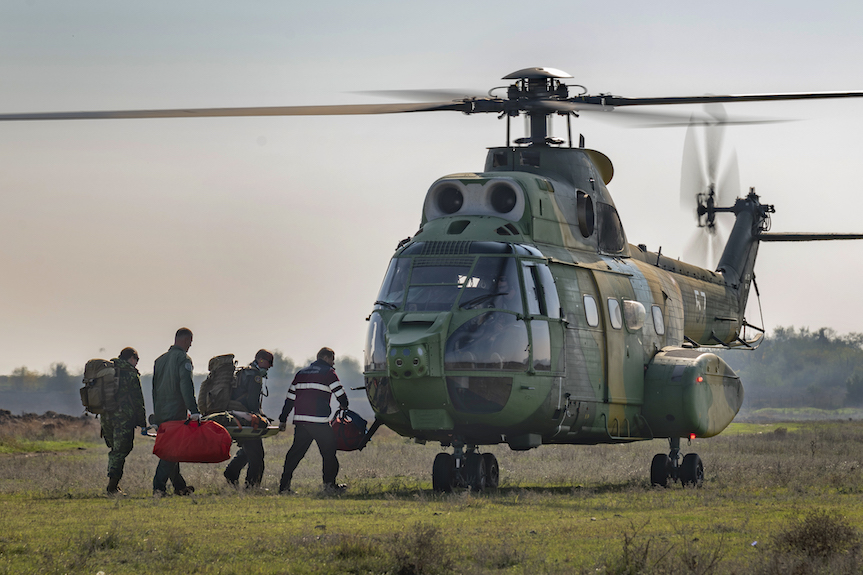 AFT-Romania was comprised of approximately 135 Canadian Armed Forces personnel and five CF-188 Hornets. The personnel were primarily from 401 Tactical Fighter Squadron, supported by personnel from all over Canada, primarily from 2 Air Expeditionary Wing, 3 Wing Bagotville and 19 Wing Comox.

Lieutenant-Colonel Forrest Rock, Commander Air Task Force-Romania commented, "It has been a tremendous honour for the members of Air Task Force-Romania 2019 to work along side our Romanian and regional NATO Allies."
"Whether fulfilling our NATO enhanced Air Policing mandate or participating in the multitude of multinational joint training opportunities – our efforts have clearly demonstrated Canada's reliability and commitment to NATO collective defence from both a deterrence and assurance perspective. The members of this Task Force have once again demonstrated the value and capabilities of our Canadian Armed Forces and further solidified Canada's reputation as a reliable defence partner," he added.
The deployed members, equipment, and the CF-188 aircraft will be returning to Canada over the next few weeks.
Top Image: Two Royal Canadian Air Force (RCAF) CF-188 Hornet aircraft perform air to air refueling from an RCAF CC-150 Polaris during Operation REASSURANCE–Air Task Force Romania on December 12, 2019. LS Erica Seymour, 4 Wing Imaging.