Canada to deploy up to 225 CAF personnel to UK to train Ukrainian recruits
Canada will deploy up to 225 Canadian Armed Forces (CAF) members to the United Kingdom this month to train new Ukrainian recruits.
Under Operation UNIFIER, the CAF will work alongside British soldiers in South East England to work as trainers, supported by a command and control element, for a deployment of four months, announced Minister of National Defence Anita Anand on Thursday.
"Despite the heinous Russian invasion of Ukraine, Operation UNIFIER has continued, and this new aspect is only the latest in a series of activities by Canada that has trained well over 33,000 members of the Armed Forces of Ukraine since 2015," said Anand from Toronto when making the announcement.
"We made good on the promise providing training on Canadian donated artillery and munitions in third nations, which continues. By working with the United Kingdom, we will continue to make good on that promise. Canada salutes the courage and bravery of the Armed Forces of Ukraine, and we will continue to help empower them with the skills that they need to defend their nation's freedom and independence," she continued.
Deployment Details
The first group of Canadian soldiers to deploy will be from the 3rd Battalion Princess Patricia's Canadian Light Infantry, based out of Edmonton, Alberta. The 90 soldiers from Alberta will deploy on Aug. 12 and will begin leading the courses.
They will arrive at a military base in South East England and, according to Anand, will teach a flexible curriculum focused on individual skills required for frontline combat, including weapons handling, battlefield first aid, fieldcraft, patrol tactics, and the Law of Armed Conflict.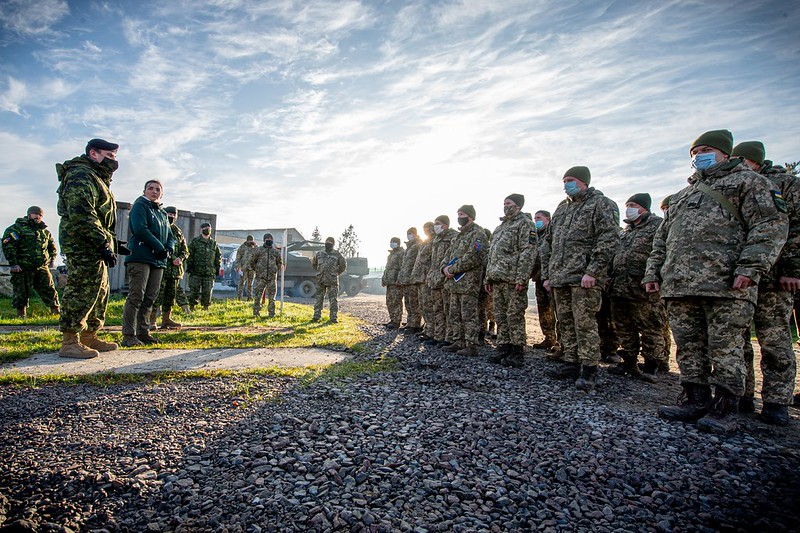 Quality of Training
"Canada is known for the quality of training it provides to other nations. This training, as we have seen, results in strategic effect of great value. From recent engagements such as the Ukraine Defense Contact Group, it is abundantly clear that training is a critical component to sustaining Ukraine's capacity to defend itself in the short to long term. Building on the Canadian Armed Forces' already close relationship with the Armed Forces of Ukraine, Canada is proud to work alongside like-minded nations such as the United Kingdom to further support their training needs," said Gen. Wayne Eyre, Chief of the Defence Staff in a statement.

Ukrainian soldiers have been in England since July after the United Kingdom pledged to train up to 10,000 soldiers. According to The Guardian, Ukraine is losing up to 200 soldiers every day, and reinforcements are needed to continue the war effort. Many of the new recruits have little to no military experience.
Other countries joining England and Canada are the Netherlands and New Zealand.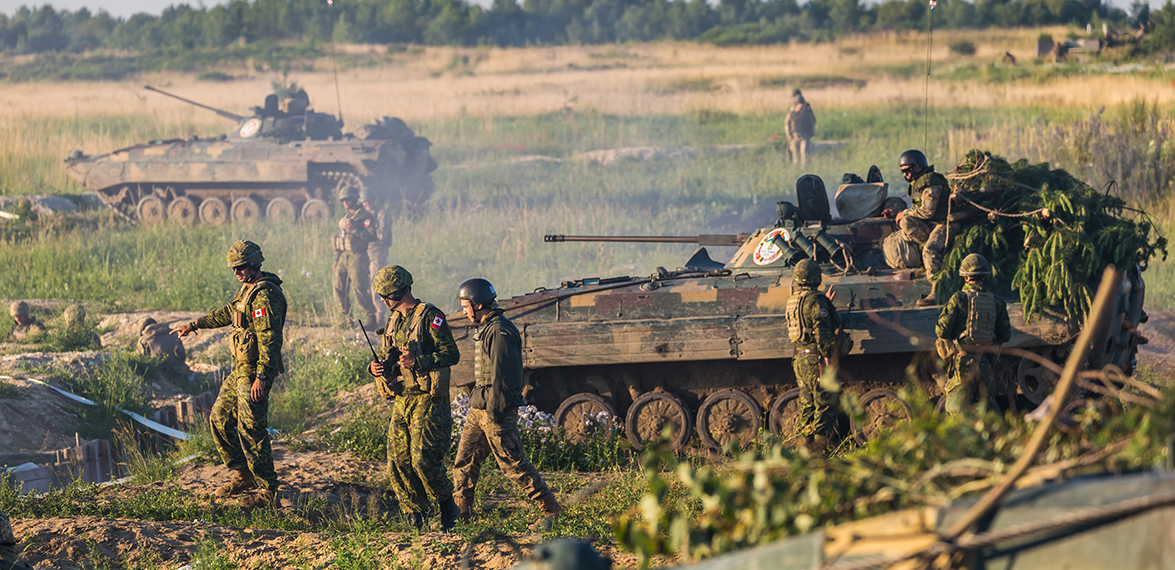 Years of Training Continued
Operation UNIFIER training element was paused in February on the eve of the Russian invasion of Ukraine. At the time, CAF soldiers were pulled out of the eastern European nation. However, pausing training was only a temporary decision, stated Anand.
"When we paused our military training and capacity building operations in Ukraine, under Operation Unifier in early February, I made a commitment to return these operations whenever and wherever possible," said Anand.
Since 2015, the CAF has trained over 33,000 Ukrainian military and security personnel. According to the Department of National Defence, these soldiers were trained in battlefield tactics and advanced military skills.