CAF Personnel deploy to help in aftermath of Hurricane Fiona
Above images: See information below. 
Hundreds of Canadian Armed Forces (CAF) members are on the ground in Atlantic Canada to support the people and provinces of the region after Hurricane Fiona left thousands without their homes, businesses, and power.
Prime Minister Justin Trudeau and Minister of National Defence Anita Anand held a joint press conference Monday, Sept. 26, 2022, to outline federal support to affected provinces which include New Brunswick, Quebec, Nova Scotia, Newfoundland and Labrador, and Prince Edward Island.
"Today, tomorrow, and every day our CAF stands ready to support Canadians in times of need," said Anand.
"Our thoughts are with people who lost homes or businesses. People who have been evacuated and aren't sure when they are going to get home. People who are having difficulty accessing services and support due to road washouts. People with young kids who won't be going to school today," said Trudeau on Monday.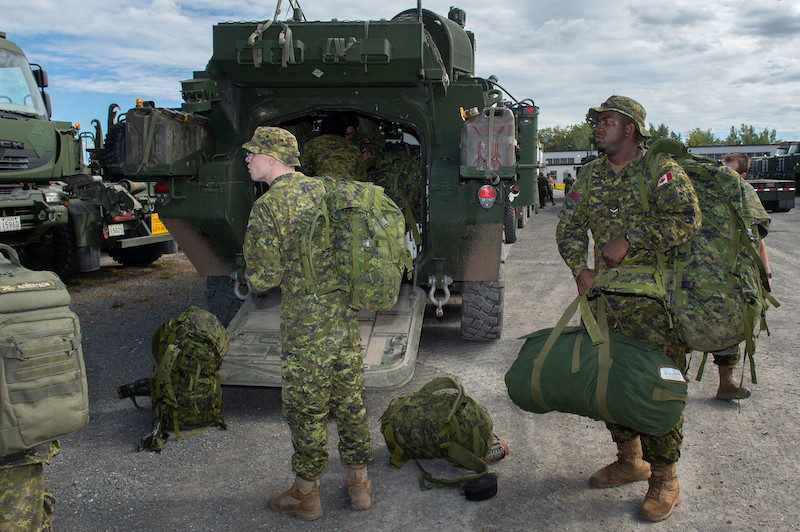 Hurricane Fiona: Trail of Destruction
Hurricane Fiona swept through Atlantic Canada, leaving a wake of destruction on Saturday. Thousands of Canadians in Atlantic Canada are now without power. Homes have been washed away, power lines and trees are down, and thousands are displaced.
The town of Port aux Basques, NL, has declared a state of emergency after many homes and buildings were taken by the sea. Cape Breton, NS, has also declared a local state of emergency.
Two Canadians have also lost their lives due to the storm.
It is expected that Atlantic provinces will face a slow recovery with months of cleanup and rebuilding.

The Federal government announced it would match donations Canadians make to the Canadian Red Cross for the next 30 days. Donate here.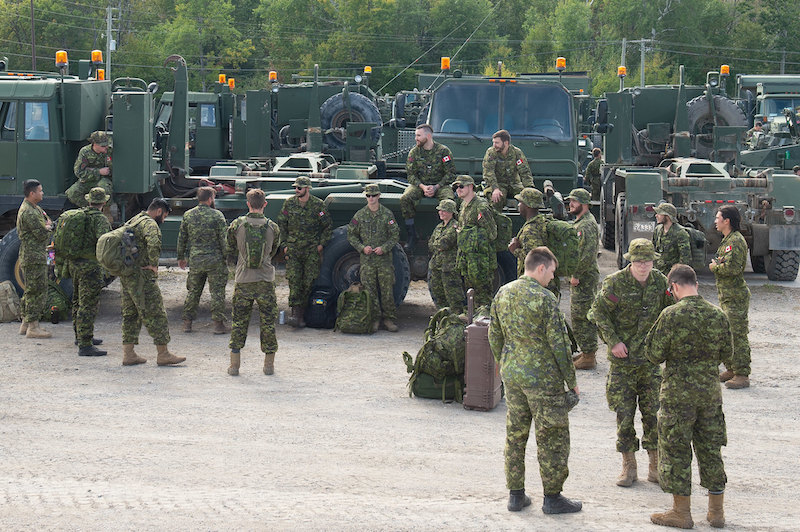 Boots on the Ground
Members of the Canadian Armed Forces (CAF) were deployed Sunday on Operation Lentus to support the provinces after Newfoundland and Labrador, Nova Scotia, and Prince Edward Island Quebec all requested federal assistance.
"Today, tomorrow, and every day our CAF stands ready to support Canadians in times of need," said Anand.
In Nova Scotia, Joint Task Force Atlantic, Fifth Canadian Division Rangers, local reserve units, Royal Canadian Air Force aircraft and crew, and Royal Canadian Navy Ships and small vessels are "all on standby and helping whenever needed," announced Anand during the press conference.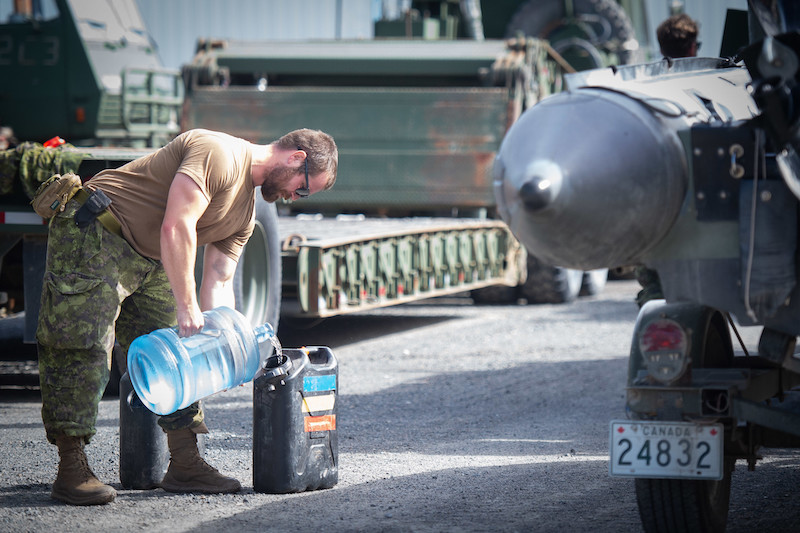 In Cape Breton, Canadian Army reconnaissance teams deployed Sunday to evaluate the hurricane's damage and what military capabilities could be used. Approximately 100 CAF members are deployed in the province, and lead CAF elements are ready to begin tasks. There will be a "visible presence in Nova Scotia this morning," said Anand.
In PEI, CAF members have deployed to remove clear roadways, restore power, and repair roads. More than 100 military members were deployed overnight to work with provincial authorities.
In Newfoundland, the military is activating resources and personnel to provide an assessment. His Majesty's Canadian Ship (HMCS) Margaret Brookes will be sailing from St. John's to conduct wellness checks on the southwestern coast of the province tomorrow.
Canadian Rangers are also on the ground in the Magadelin Islands of Quebec.