CAF personnel deliver over 82,500 kg of vital COVID-19 related supplies on Operation Globe
Above image: Members of the Canadian Armed Forces deployed on Operation GLOBE 20-02 unload pallets of COVID-19 related humanitarian and medical supplies off a CC-177 Globemaster at Argyle International Airport in Argyle, St. Vincent and the Grenadines on July 27, 2020. Photo by: Corporal Jerome Lessard/MSCT-OPTIC/Canadian Armed Forces.
The Canadian Armed Forces (CAF) airlift support to the United Nations (UN) for their COVID-19 efforts concluded on Friday, July 31, 2020.
From July 23 to 31, 2020, the CAF delivered more than 82,500 kg of vital COVID-19 related supplies to Honduras, Trinidad and Tobago, Saint Vincent and the Grenadines, Guatemala, and Barbados.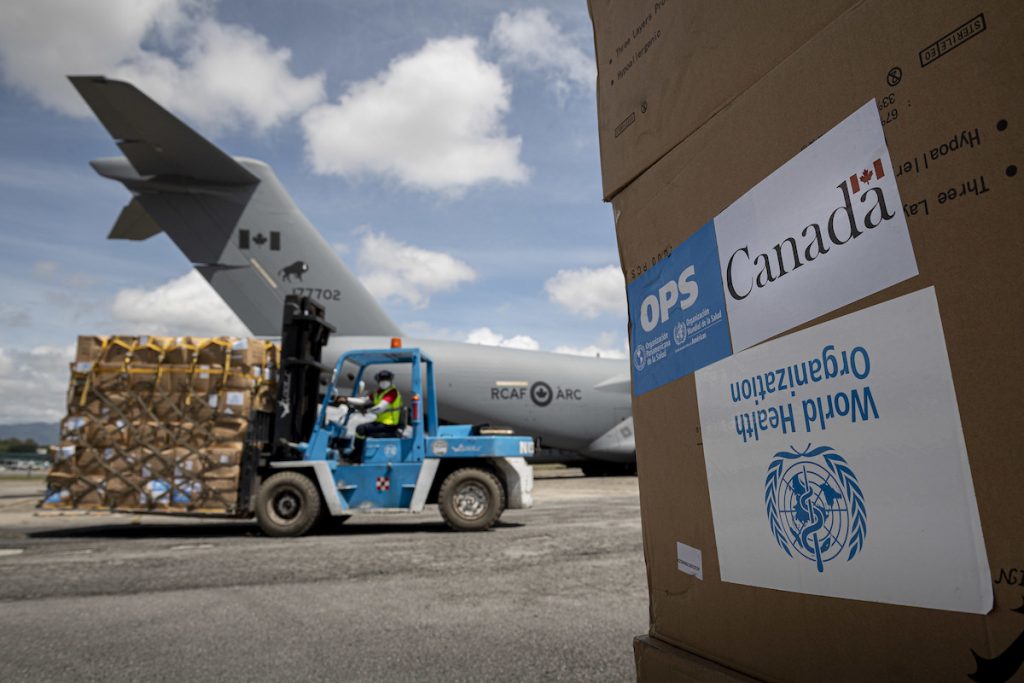 "All members of Air Detachment-Panama are very proud to have the opportunity to conduct missions like Operation GLOBE. Working alongside the World Food Programme, leveraging their hub in Panama, has allowed us to effectively plan and execute COVID-19 relief efforts in the region," says Lieutenant-Colonel Adam Pentney, Commander Air Detachment-Panama.
On behalf of the World Food Programme and World Health Organization, as requested by the UN, The CAF members deployed on Operation GLOBE were able to deliver critical humanitarian supplies.

Isolation prior to departure, physical distancing, wearing personal protective equipment, and proper hygiene were observed during this iteration of Op GLOBE.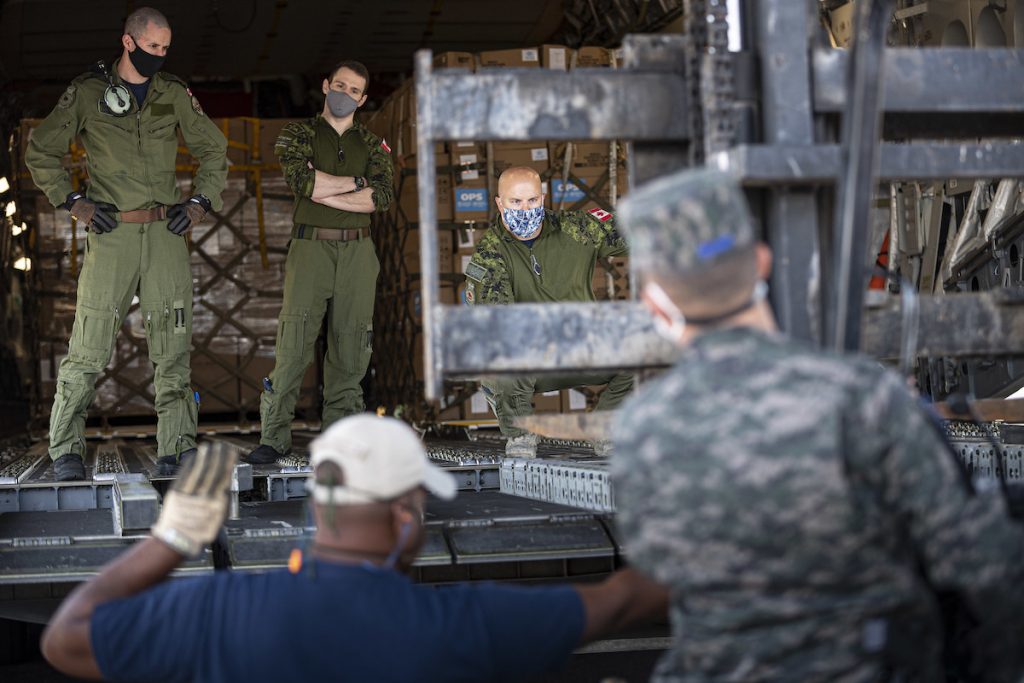 "Canada is always ready to answer the call from those who need help the most. This is all the more true during the time of COVID-19," says François-Philippe Champagne, minister of foreign affairs
Thirty-one members from 429 Transport Squadron based at 8 Wing Trenton, Ont, and operational support members from 2 Wing Bagotville, Que. were involved in this iteration of Op GLOBE.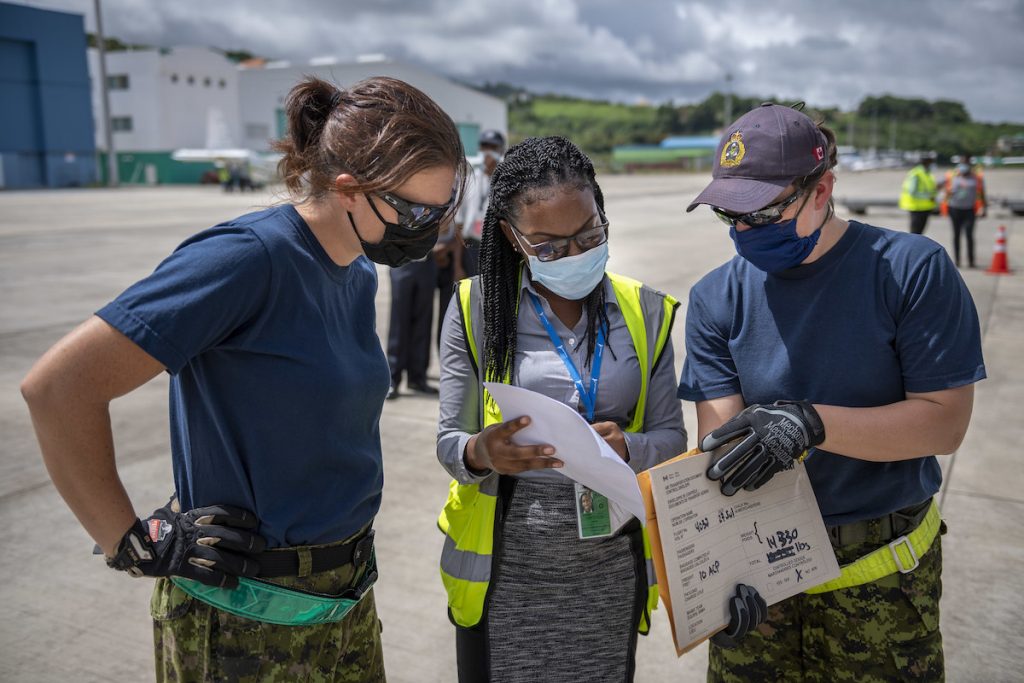 Air Detachment-Panama, made up of one CC-177 Globemaster III, crew, and logistics support personnel, operated out of Panamá Pacífico International Airport approximately 40 hours in the air, completing these important deliveries across the region.