After 12 year of service beloved CAF police dog, Vimy retires
After 12 years of dedicated service, the Canadian Armed Forces' beloved police dog, Vimy, retired.
Vimy is the last police dog in the CAF's military police branch.
"He loved to work because it was a joy and fun for him," said WO Justin Caron, Vimy's handler and partner.
Vimy had a nose for policing from an early age. He was chosen at just a mere 16 weeks by the Ontario Provincial Police from a breeder to work as a police dog.
Two years later, he made his way to the CAF's military police branch in Halifax, where he was paired with Caron. In early 2009, Vimy and Caron both completed their training, and Vimy was ready to take on his duties as a military police dog.
Over the years, the pair has answered countless calls for assistance both within the military and outside agencies, such as the local police force and Canada Border Services. Vimy's speciality was his ability to take on tasks alone that would otherwise take dozens of humans to accomplish with "better success and faster results."
Vimy and Caron both have worked together to locate missing people, track criminals, locate evidence, and detect narcotics.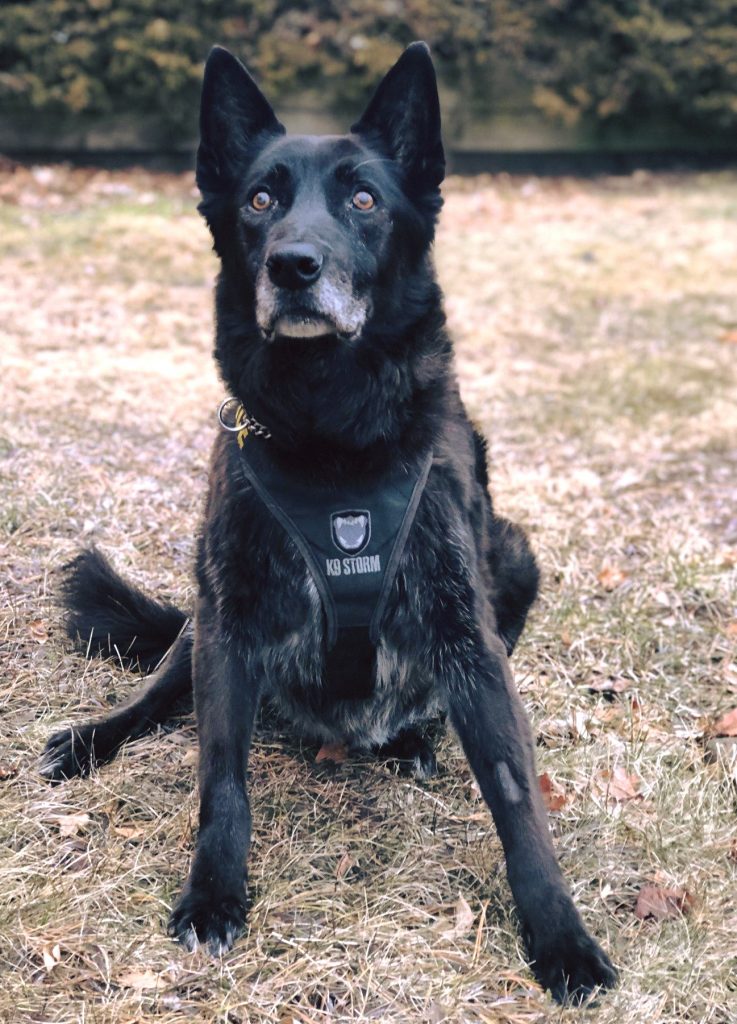 For Caron, the highlight of his career with Vimy has been to locate missing persons.
"Finding a bad guy is fun, but when you find a missing child or someone that's in a mental crisis, that has taken off to potentially harm themselves, and you're able to locate them safely, those are the bigger highlights to me," said Caron.
Of course, Vimy is a crowd favourite and, so, also served to help connect the military police with the local community.

"Anytime the police dog comes out, he draws a crowd and people take a liking to it. And it gives us, the MPs, a good representation with the public because they want to engage with us, they want to talk to us," recalled Caron.
Over the years, Caron and Vimy have formed an inseparable bond. The beloved canine has been by Caron's side for 12 of his 14 years in the CAF, and on occasion, Vimy has protected Caron in hostel situations.
They spend almost every waking moment together, from work to home and in between.
"The training brings you together. Duty brings you together. Personal life brings you together.
"He's the best partner anyone can ask for," said Caron.
As of April 1, Vimy officially retires and be handed off to Caron to take care of. Although Caron is sad to see him retire from work, he is looking forward to coming home to his favourite fury partner every day.
"I'm excited for him. I'm excited for what's next, but it's saddening that I don't get to continue on with him," said Caron.
Above image: Vimy and WO Justin Caron, Vimy's handler and partner.