Official Apology to No. 2 Construction Battalion Announced
Above image: courtesy of Ruck, C W. (1986). Canada's Black Battalion: No.2 Construction, 1916-1920. Halifax: Society for the Protection and Preservation of Black Culture in Nova Scotia.
The government will make a formal apology to the No. 2 Construction Battalion this summer, according to an announcement made by Defence Minister Anita Anan last week.
No. 2 Construction Battalion
No. 2 Construction Battalion was the first and only all-Back battalion-sized formation in the Canadian military.
"The ongoing and tireless work of those involved in this initiative will ensure that the descendants and loved ones of the brave men who served in the No. 2 Construction Battalion are acknowledged and honoured as they assume their rightful place in Canada's celebrated military history. As the Minister of National Defence, I remain wholly and personally committed to delivering a meaningful apology this summer to members who suffered discrimination and whose service and sacrifice were therefore diminished unjustifiably. But that apology is not the end. It will signal a new beginning: a solemn promise of progress as a way to honour and preserve the legacy of these brave men," said Anand.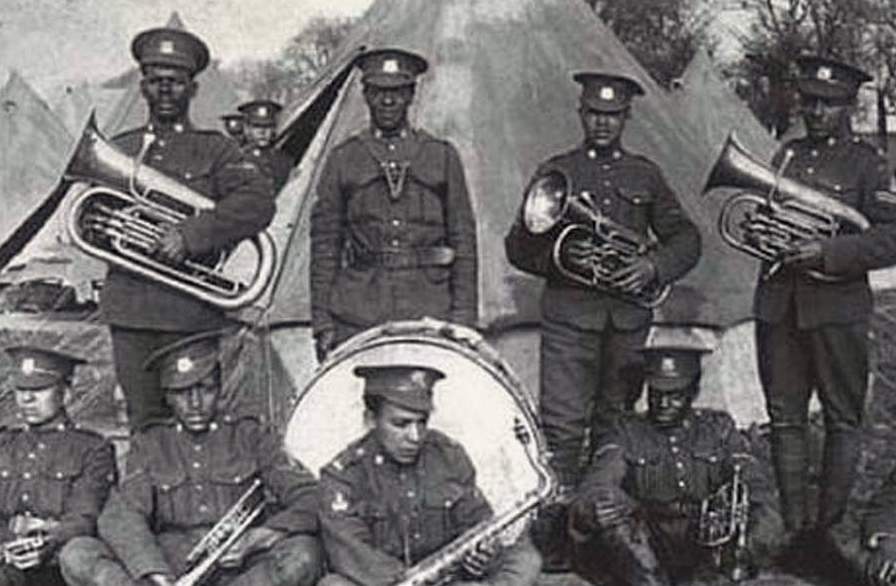 An Untold Story of Service
No. 2 Construction Battalion, Canadian Expeditionary Force, also known then as the Black Battalion, was created on July 5, 1916. It was a segregated and non-combatant unit.
"The decision by the Government of Canada to move towards a sincere apology, strengthens the important legacy of the brave Men of No. 2 Construction Battalion and acknowledges the hardship and racist attitudes they faced to serve. Their legacy will live on as a part of our shared history," said Russell Grosse, executive director, Black Cultural Centre for Nova Scotia.
The Battalion was established after black men were repeatedly rejected from Canada's regular force, despite their passion and desire to serve. Many white men, in fact, had told their officers that they refused to serve with any black soldiers.
Refused to Sit By
"While members of the No. 2 Battalion were simply not allowed to enlist because they were Black, they refused to sit by and watch the war unfold. They fought for their right to contribute in the face of adversity, and we are forever indebted to them for their courage and their bravery. This historic Battalion fought not only for their country but also for their right to do so," said Sean Fraser, minister of immigration, refugees and citizenship.
A construction battalion was established because there were not enough black men for an infantry battalion, nor did the British want to train black men to fight in fear they might revolt against them.

During their service, the No. 2 Construction Battalion performed several tasks to support the war effort while deployed to Europe. According to the Canadian Encyclopedia, these tasks included improving the existing logging roads in the La Joux Forest and building a login railway. The company also operated and maintained the system that provided water to all camps, as well as the electrical system when it came online.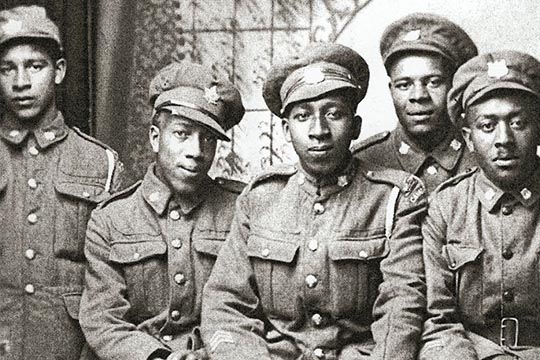 Making Amends
On March 28, 2021, the Government of Canada announced its intent to apologize for the treatment the No. 2 Construction Battalion members endured before, during, and after their service to Canada during the First World War.
A few months later, in June, a 22-member National Apology Advisory Committee (NAAC) was established to consult on the official apology. The committee includes community leaders, historians, and No. 2 descendants serving as volunteers. NAAC is co-chaired by Lt. Col. Barry Pitcher, representing the Canadian military, and Russell Grosse, executive director of the Black Cultural Centre for Nova Scotia, the event partner.
Four Canada-wide consultations have been held in the last few months to inform the apology. Two more consultations are now planned for April 2022. So far, 390 descendants of No. 2 Construction have participated in the consultations.
Official Apology
The official apology will occur on July 9, 2022, in Truro, Nova Scotia.
"What my father termed 'Canada's best kept military secret' was a shameful part of this country's history that had effectively been expunged from the nation's collective memory. The apology is part of this county's reckoning on racism and an acceptance of the responsibility for the actions and inactions of the past. However, to ensure that the legacy of the Battalion is appropriately honoured and not forgotten, the apology must be accompanied by actions, and I'm pleased that the Minister has made that commitment," said Douglas Ruck, co-chair, Black Battalion Historical Marker Society.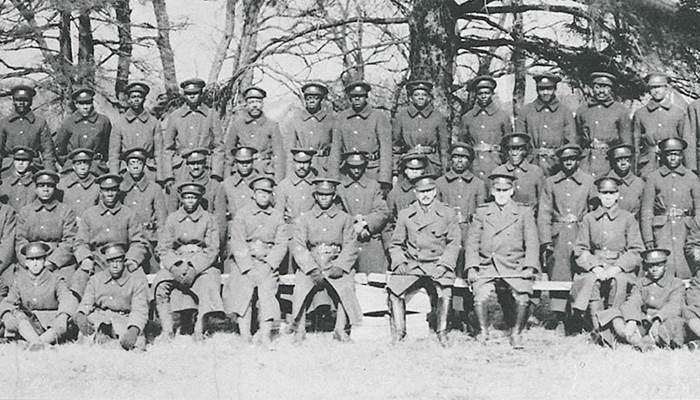 Monday's Event
On Monday, March 28, 2022, one year after the government first made its announcement to apologize, Anand announced the date of the official apology. She was joined by fellow members of parliament and members of the Halifax-area Black community. They all jointly highlighted the numerous initiatives undertaken by the Canadian Army and a community-led National Apology Advisory Committee to inform the apology and the event, including six cross-Canada community consultations.
Minister Anand herself took the opportunity, according to the DND news release, to recognize the ongoing work of the No. 2 Construction Battalion National Apology Steering Committee; the Black Cultural Centre for Nova Scotia, and the National Apology Advisory Committee, as well as the collaboration between community members and the 5th Canadian Division, to ensure that No. 2 Construction Battalion and its members "will, at last, receive the respect, recognition, and gratitude that has so long been owed to them."